Events & Tickets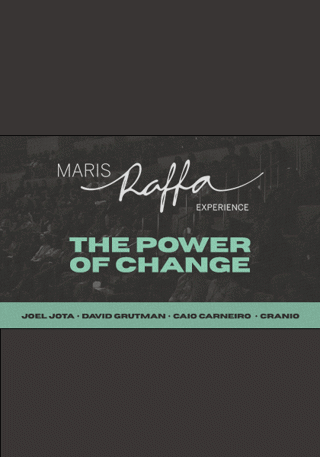 Guest Presenter
MarisRaffa ArtWeek Experience
New World Center, Michael Tilson Thomas Performance Hall
Tuesday, November 29, 2022 at 4:00 PM
The Maris Raffa ArtWeek Experience aims to inspire and equip business owners and entrepreneurs with knowledge about the latest entrepreneurial trends and network opportunities. By gathering hundreds in the heart of Miami during Art Basel week, this event provides an unparalleled resource to meet the most influential while creating connections for a lifetime.
This year's guests include Joel Jota, David Grutman, Caio Carneiro and a special art exhibition by Cranio.
Sponsored by Artefacto,Idelli, UDesign Shades, DCortez Management, Showtime and Florida Design.
The Maris Raffa ArtWeek Experience is powered by AMG Agency.
Tickets no longer available online.
Caio Carneiro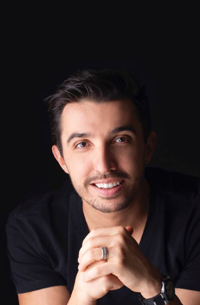 Father, husband and entrepreneur, Caio Carneiro has been an expert in Direct Sales for over a decade, bringing in more than 2.5 billion in sales. He has also been elected as one of the most influential leaders in the world by Business From Home. He is a best - selling author, his works being one of the most read in Brazil for three consecutive years, with nearly 1 million books sold. He is the founder of BuQme, a digital platform with thousands of subscribers.
He is known for speaking at Brazil's largest companies; his social media following spanning over 2 million across his platforms. He was nominated for the influencer of the year award in the "Business and Entrepreneurship" category.
Cranio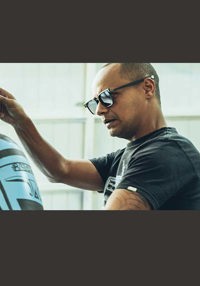 Fabio de Oliveira Parnaiba, better known as Cranio ("Skull" in English). He was born in 1982and grew up in Sao Paulo. It was in 1998 that Fabio began to cover the gray walls of his hometown with his work and besides spray, he always carries a lot creativity and good humor in his backpack. The trademark blue Indian was the result of his search for a character that could show the indigenous people from Brazil. It could not have been chosen better. With their typical blue and distinctive shape, the indians finds themselves always in funny and curious situations,provoking the observer to think about contemporary issues like consumerism, corrupt politicians and the environment. Cranio gets his inspiration from life, cartoons and the famous painter Salvador Dali. The artist has been improving his techniques, innovating in the context, but without losing the style he is known for.
David Grutman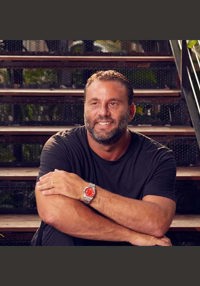 David Grutman is a globally renowned innovator and entrepreneur in the hospitality field. He is known for creating immersive experiential venues with distinct atmospheres, infusing high energy and transportive luxury across a one-of-a-kind portfolio of restaurants, hotels, bars, and nightclubs. Grutman—himself a native Floridian— founded Groot Hospitality in Miami. In the nearly 15 years since its launch, Groot has developed a sizable and impressive portfolio across Miami Dade County. The company owns the restaurants Gekkō, Komodo, Swan, The Key Club, Papi Steak and Strawberry Moon. Its nightlife ventures include LIV at Fontainebleau and Story.
Grutman also spearheaded the conception and execution of The Goodtime Hotel. Future openings include multiple new properties–and both national and international expansion, from Las Vegas to Doha, Qatar. Somewhere Else will be Grutman and Groot's first resort, arriving in 2024 on Atlantis Paradise Island, The Bahamas.
Joel Jota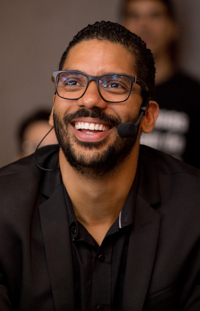 Joel Jota swam professionally for almost two decades and competed in many national champion ships. His career as a mentor began after became a high-performance coach. He has trained over 1000 athletes from regional level to world champions. He was the general coordinator of the Neymar Institute for 4 years and is now an entrepreneur in human development. He is also a teacher, writer, speaker, entrepreneur, and business mentor. He is the author of the books "100% Presente" and "O Sucesso é Treinável". He has already worked with companies such as XP Investimentos, BNI, Nestle, Correios, Senac and Itaú.