Events & Tickets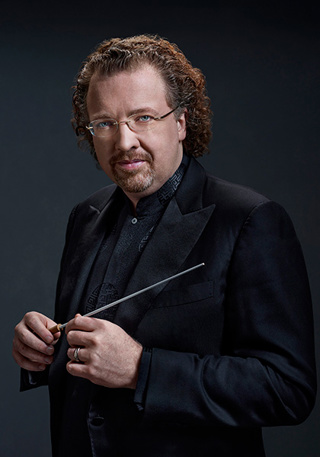 Special Event
MAURICE RAVEL: A MUSICAL JOURNEY
New World Center, Michael Tilson Thomas Performance Hall
Saturday, April 14 at 7:30 PM
French music authority and Music Director-Designate of the St. Louis Symphony, Stéphane Denève makes his anticipated return to lead an in-depth exploration of the music of Maurice Ravel, one of the most extraordinary composers of the 20th century. Discover Ravel's rich body of work in a three-part event that highlights his style and influences, from childlike charm to American jazz to glittering exoticism. Writer and director Didi Balle brings the life of Ravel center stage with actor Scott Lowell (from Showtime's hit series Queer as Folk) portraying the famous composer, vibrant projections and special lighting in NWS's most theatrical Journey Concert yet! 
Journey Concerts are flowing explorations of a composer or type of music, which also showcase the versatility of the New World Center's performance hall. Using both its main stage and multiple smaller stages, they are continuous performances that transition from one stage to the next, enveloping the audience in the music. Journey Concerts are approximately three hours in length.
Program
Part I:  Remembering Childhood, Dreaming the Past
Selections from L'enfant et les sortilèges (1917-25) 
   "J'ai pas envie de faire ma page!"
   "Bébé a été sage?"
   "Ça m'est égal!"
   Danse des rainettes
Pavane pour une infante défunte (1899; orch. 1910)
   Elizabeth Dorman, piano
Menuet from Le tombeau de Couperin (1914-17; orch. 1919)
Le jardin féerique from Ma mère l'Oye (orch. 1911)

Part II:  Something New, Something Blue 
Mvt. I (Allegramente) from Concerto in G major for Piano and Ochestra (1929-31)
"La pintade" from Histoires naturelles (1906)
   Aaron Crouch, tenor; Elizabeth Dorman, piano
Mvt. II (Blues) from Sonata No. 2 in G major for Violin and Piano (1923-27)
   Kevin Chen, violin; John Wilson, piano
Selections from L'enfant et les sortilèges
   "How's your mug?"
   "Keng-ça-fou, mah-jong"                             

Concerto in D major for Piano Left Hand and Orchestra (1929-30; excerpt)

Part III:  Exotic Elsewheres
"Asie" from Shéhérazade (1903)
Alborada del gracioso (1904-05; orch. 1918)
"Nahandove" from Chansons madécasses (1925-26)
   Kara Dugan, mezzo-soprano; Meredith Bates, cello
   Johanna Gruskin, flute; John Wilson, piano
Danse générale from Daphnis and Chloe (1909-12)
Maurice Ravel grew up in the heart of Paris—near the opulent opera house that had long dominated French music, and a short walk from the historic Paris Conservatory—but this independent-minded musician spent most of his life chafing against the conventions of his local culture. There were many paradoxes in the life of Ravel, starting with his parentage: His father was a highly skilled engineer from the Swiss side of the mountainous borderlands with France, while his mother came from the Basque underclass, born illegitimately to a poor fish-seller in that coastal region straddling Spain and France. The folksongs that Ravel heard his mother sing planted the seeds for his lifelong interest in hot-blooded Iberian music, while his father's intellectual curiosity and rational problem-solving filtered into Ravel's meticulous craftsmanship—a quality that led Stravinsky to offer the double-edged compliment that Ravel was "the most perfect of Swiss clockmakers." 
Ravel never formed any serious romantic partnership, and his mother always remained the most important person in his life, such that her death in 1917 left him utterly devastated. It is fitting, then, that Ravel's one great contribution to the French opera tradition (preceded only by an earlier farce in one act) was an homage to a mother-child relationship, set in a fanciful world of toys and animals that sing and dance. With an endearing and insightful libretto by the French writer who went only by her surname, Colette, L'enfant et les sortilèges (The Child and the Spells) offered Ravel an allegorical frame in which to consider the comforts and anxieties of maternal attachment. He began work on the opera in 1920, and he completed it in time for a 1925 debut in Monte Carlo that featured choreography by a 21-year-old rising star of Russian ballet, George Balanchine. In the opera's opening numbers, we meet a child who would rather torment the cat or the caged squirrel than do his homework. His mother chides him and then leaves the room, prompting a destructive temper tantrum. During a later scene in the garden outside (where the child is tormented by his victims and ultimately redeemed), tree frogs emerge for the gentle Danse des rainettes. 
Another young character figures in Ravel's Pavane pour une infante défunte, a title that has often been misinterpreted as some sort of elegy, especially when translated into English as Pavane for a Dead Princess. Ravel simply enjoyed the alliteration, and it suited the image he had of a young Spanish princess dancing the stately pavane, the type of scene one might find in the paintings of Goya from around the turn of the 19th century. Ravel composed the original version for piano in 1899, when he was studying composition with Gabriel Fauré at the Paris Conservatory; by the time his friend Ricardo Viñes gave the first performance in 1902, Ravel had been dismissed from the conservatory for failing (or refusing) to follow the proper rules in his fugue-writing. This performance interweaves the original piano version with Ravel's 1910 orchestration, each beloved in the repertoire—a success that Ravel accepted begrudgingly for an early work that, by his own concession, owed a bit much to his hero Emmanuel Chabrier.  
The Pavane was not Ravel's only flirtation with the music of earlier centuries. In a work that prefigured the "neoclassical" experiments that Stravinsky began around 1920, Ravel spent the years of World War I (when he wasn't serving as a volunteer ambulance driver) constructing a piano suite in honor of François Couperin, the court composer for Louis XIV and a master of solo harpsichord music during that golden age of music and dance in the French court. By the time Ravel completed the original piano version in 1917, he added a personal element to Le tombeau de Couperin by dedicating each movement to a friend killed in the war. When he orchestrated four of the six movements in 1919, including the heavy-hearted Menuet, Ravel gave prominent parts to the first oboe, echoing that instrument's prime role as a soloist in the Baroque era. 
Ravel's love of childhood and old-fashioned inspiration came together in Ma mère l'Oye (Mother Goose), originally a set of "five children's pieces" modeled after popular fairy tales and scored for four hands at the piano. He wrote them for the young children of Cipa and Ida Godebski, with whom Ravel enjoyed several vacations at their country house between 1908 and 1910. The work's title and two of the tales came from Charles Perrault, a 17th-century French writer and the father of the fairy tale as a literary genre. His 1697 collection, Tales and Stories of the Past with Morals: Tales of Mother Goose, immortalized Sleeping Beauty, Tom Thumb and many other classic characters. When Ravel orchestrated and expanded the original piano duet for a 1912 ballet, The Fairy Garden served as the grand finale, allowing Sleeping Beauty to awaken in the arms of her prince while a brilliant sunrise illuminated the final moments of the enchanted scene. 
-- 
After World War I, while America reveled in its "Roaring Twenties," Paris had its own tipsy, freewheeling decade that came to be known as the Années folles ("Crazy Years"). American jazz was all the rage, brought to France by pioneers like James Reese Europe, who led a military band on a ragtime-infused tour in 1918. It didn't take long for "serious" composers on both sides of the Atlantic to catch on: A year before Gershwin's jazz-classical hybrid Rhapsody in Blue made a splashy debut, the young Frenchman Darius Milhaud, informed by his own visit to New York, mined similar territory in 1923 with La création du monde. 
Ravel embarked on an American tour in 1928, and he made a point of seeing Funny Face on Broadway, the show by George and Ira Gershwin that featured the singing and dancing talents of Fred and Adele Astaire. Ravel and Gershwin crossed paths at a party in New York, and supposedly Gershwin asked Ravel for composition lessons, prompting the reply, "Why should you be a second-rate Ravel when you can be a first-rate Gershwin?" That exchange might have boon Gershwin's own invention (he circulated a number of anecdotes involving famous composers demurring on requests for lessons), but regardless it captures the true admiration and respect between these two successful musicians of such different temperaments. In the first movement of the Piano Concerto in G major from 1931—Ravel's penultimate composition, followed only by a score for a never-completed film—a five-note motive strikes a jazzy, Gershwinesque tone by leaning hard on the lowered third scale degree, a classic "blue" note. 
Years before jazz coalesced into the form we know today, Ravel was dabbling in "factitious Americanism," to quote his ex-friend and rival, Claude Debussy. The song cycle Histoires naturelles, based on animal-themed poetry by Jules Renard, caused a minor scandal at its 1907 debut on a concert presented by the conservative National Society of Music; with its flippant and speech-like setting of the words, Ravel had veered too far toward bawdy popular music in the eyes of the French establishment. The final song, "Le pintade" ("The Guinea Fowl"), reaches its brash climax with "a discordant cry / that pierces the air like a knife." 
Ravel's most direct engagement with American vernacular music comes in the slow movement, titled Blues, from the Violin Sonata No. 2 that he completed in 1927. Like he did with "Gypsy" music in Tzigane from 1924, Ravel went deeper than just parroting superficial blues tropes; he captured the essence of the blues, adapting the husky slides of a singer and the chunking strums of a guitar or banjo into his own cool, reserved aesthetic. 
In another pair of linked numbers from L'enfant et les sortilèges—"How's your mug?" and "Keng-Ca-Fou, Mah-Jong"—an English teapot and a Chinese cup unite for an American dance, the foxtrot. Such mash-ups of "exotic" influences (a topic explored further in the next section) were completely in character for Ravel, who drew freely and irreverently from any source that caught his ear. In the Piano Concerto for the Left Hand, composed in 1929-30 for the war-wounded pianist Paul Wittgenstein, melodic patterns point variously toward Asia, Spain and American jazz. The final section of this one-movement concerto, excerpted here, builds on its themes in a process of gradual and organic expansion, more like a jazz performer's incremental elaborations than a classical composer's multi-themed development. Scholars have suggested a link between the radical efficiency in Ravel's late music (including the most extreme example, Boléro from 1928) and the neurological symptoms he began exhibiting around that time; he may have been suffering from frontotemporal dementia, a degenerative condition that has been associated with surges of creative work marked by meticulous patterns. His decline steepened after a car accident in 1932 and he died in 1937, after undergoing brain surgery as a desperate last measure to relieve his debilitating symptoms. 
-- 
Ravel's formative years coincided with an explosion of musical "exoticism" in France. The watershed event was the 1889 World's Fair, where the 14-year-old Ravel encountered mind-blowing sounds ranging from Indonesian gamelan to the robust orchestral music of Rimsky-Korsakov and his cohort of Russian nationalists. As a composition student in 1898, Ravel composed a "fairy overture" based on Scheherazade, the heroine of the One Thousand and One Nights from Arabian folklore, a project with clear roots in Rimsky-Korsakov's orchestral treatment of the same subject. (Indeed, Ravel's uncanny sense of orchestral color owes more to Rimsky-Korsakov than anyone else.) 
Ravel returned to the same Arabian legend in 1903 with the orchestral song cycle Shéhérazade, setting texts by his friend Tristan Klingsor, a fellow member of the rebellious circle of musicians and artists that had dubbed themselves Les Apaches ("The Hooligans"). The cycle's first song, "Asie," is a paean to the entire continent, from Persia to India to China. Some of the musical material, such as the opening melody from a solo oboe, channels an Asiatic sound akin to the stereotypical snake charmer blowing on a double-reed instrument. Other gestures borrow from the toolkit of Debussy, including the harmonically disorienting whole-tone scale and the malleable pentatonic mode. 
Spain figured prominently as a source of "exotic" material for French composers, inspiring such classics as Bizet's Carmen, Chabrier's España and Debussy's Ibéria. But for Ravel, Spain was in his blood, and his ongoing fascination with Iberian music was more an expression of himself than an exotic escape. In his piano suite Miroirs (Mirrors), composed in 1904-05 and dedicated to his fellow "Hooligans," the selection Alborada del gracioso played with the conventions of a type of Spanish song associated with lovers parting at daybreak, the equivalent of the French aubade. (The title's English translation, Morning Song of the Clown, loses some of the meaning; as Ravel explained, "The fact is that the gracioso of Spanish comedy is a rather special character and one which, so far as I know, is not found in any other theatrical tradition.") In Ravel's orchestral version from 1918, this dawn-song awakens with plucks from the strings and harp that hint at the woody percussiveness of a guitar, kicking off a castanet-infused rhythmic ostinato. 
When the American heiress Elizabeth Sprague Coolidge commissioned Ravel to write a song cycle for voice and chamber ensemble in 1926, he selected texts from the collection Chansons madécasses by Evariste Désiré de Forges Parny, a French writer most famous for a book of erotic poems. Parny had claimed that his Songs of Madagascar were actual folk verses from the African island, but more likely the poems were entirely of his own invention, at most influenced by his proximity to Madagascar when he worked for France's colonial army in India. Besides being unabashedly lustful ("Your caresses burn all my senses / Stop or I will die!") and political ("Do not trust the white men!"), the texts invited musical treatments that looked outside of mainstream European culture. The opening song begins with the bare texture of cello and voice to capture the poem's sense of loneliness. The vocal setting glosses over the most racy lines of the text, instead focusing the greatest passion on repeated calls of the name that gives this song its title: "Nahandove." 
In the years leading up to World War I, the most striking examples of musical exoticism in Paris came not from French composers, but from Serge Diaghilev's itinerant dance troupe, the Ballets Russes. For the company's first commission of a non-Russian composer, Diaghilev tapped Ravel, and he dictated the exotic scenario: the romantic tale of Daphnis and Chloe, as recorded by Longus, a Greek writer believed to have lived on the island of Lesbos in the second century A.D. 
The work progressed slowly, stretching from 1909 to 1912, and in the process Ravel's relationship soured with Diaghilev and the choreographer Michel Fokine. They wanted a brash, ritualistic extravaganza inspired by pagan Greece, just as Igor Stravinsky's breakthrough ballet, The Firebird, had mined traditions of pre-Christian Russia. Ravel's approach instead was to craft what he called a "choreographic symphony" inspired by the "the Greece of my dreams," a vision colored by the type of gentle, idealized Greek scenes popular with 19th-century French artists. As a ballet, Daphnis and Chloe failed to rise to the level of spectacle expected of the Ballets Russes, and its premiere in 1912 was overshadowed by the debut a week earlier of Vaslav Nijinsky's overtly sexual choreography to Debussy's Prelude to the Afternoon of a Faun. Ravel's music has found more success through the two orchestral suites he extracted, culminating in the Danse générale from the second suite, which uses smeared chromatic phrases and an asymmetrical five-beat meter to suggest the drunken revelry of a group celebration. It may not have been savage enough for the avant-garde crowd of his day, but then again Ravel always did his best work as an outsider.
Additional Resources 
Excellent biography by Roger Nichols 
Ravel's obituary as printed in The New York Times in 1937 
Gallery of Ravel photos from Getty Images
-- Copyright © 2018 Aaron Grad
Aaron Grad is a composer, guitarist and writer based in Seattle. Besides providing program notes for the New World Symphony, he has been the Orpheus Chamber Orchestra's program annotator since 2005 and also contributes notes to the Saint Paul Chamber Orchestra and Seattle Symphony.
Stéphane Denève, conductor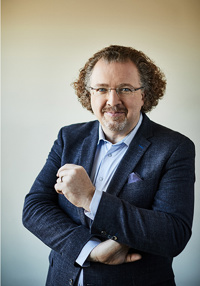 Stéphane Denève is Artistic Director of the New World Symphony, Music Director of the St. Louis Symphony Orchestra and will also be Principal Guest Conductor of the Netherlands Radio Philharmonic from 2023. He recently concluded terms as Principal Guest Conductor of The Philadelphia Orchestra and Chief Conductor of the Brussels Philharmonic, and previously served as Chief Conductor of Stuttgart Radio Symphony Orchestra (SWR) and Music Director of the Royal Scottish National Orchestra.
Recognized internationally for the exceptional quality of his performances and programming, Stéphane Denève regularly appears at major concert venues with the world's greatest orchestras and soloists. He has a special affinity for the music of his native France and is a passionate advocate for music of the 21st century.
Stéphane Denève's recent and upcoming engagements include appearances with the Royal Concertgebouw Orchestra, NHK Symphony Orchestra, Orchestra Sinfonica dell'Accademia Nazionale di Santa Cecilia, Bavarian Radio Symphony Orchestra, Royal Stockholm Philharmonic Orchestra (with whom he conducted the 2020 Nobel Prize concert), Orchestre National de France, Czech Philharmonic, NDR Elbphilharmonie Orchestra, Vienna Symphony, DSO Berlin, Orchestre Philharmonique de Radio France, and Rotterdam Philharmonic.
In North America, Stéphane Denève made his Carnegie Hall debut with the Boston Symphony Orchestra, with whom he has appeared several times both in Boston and at Tanglewood, and he regularly conducts the New York Philharmonic, The Philadelphia Orchestra, The Cleveland Orchestra, Los Angeles Philharmonic, San Francisco Symphony, New World Symphony and Toronto Symphony. In 2022 Denève was the conductor for John Williams' official 90th Birthday Gala with NSO Washington; he is also a popular guest at many of the U.S. summer music festivals, including the Hollywood Bowl, Bravo! Vail, Saratoga Performing Arts Center, Blossom Music Festival, Festival Napa Valley, Grand Teton Music Festival and Music Academy of the West.
Stéphane Denève frequently performs with many of the world's leading solo artists, including Leif Ove Andsnes, Emanuel Ax, Joshua Bell, Nicola Benedetti, Yefim Bronfman, Renaud and Gautier Capuçon, James Ehnes, Kirill Gerstein, Hélène Grimaud, Augustin Hadelich, Hilary Hahn, Sheku Kanneh-Mason, Leonidas Kavakos, Lang Lang, Olivier Latry, Paul Lewis, Nikolai Lugansky, Yo-Yo Ma, Anne-Sophie Mutter, Kelly O'Connor, Víkingur Ólafsson, Stéphanie d'Oustrac, Gil Shaham, Akiko Suwanai, Nikolaj Szeps-Znaider, Jean-Yves Thibaudet, and Frank Peter Zimmermann.  He also treasures the memory of Nicholas Angelich and Lars Vogt, two exceptional artists with whom he enjoyed a close musical friendship over many years.
In the field of opera, Stéphane Denève led a new production of Pelléas et Mélisande with the Royal Concertgebouw Orchestra and Netherlands Opera at the 2019 Holland Festival. Elsewhere, he has led productions at the Royal Opera House Covent Garden, Opéra National de Paris, Glyndebourne Festival, Teatro alla Scala, Deutsche Oper Berlin, Saito Kinen Festival, Gran Teatro del Liceu, La Monnaie and Deutsche Oper am Rhein.
As a recording artist, Stéphane Denève has won critical acclaim for his recordings of the works of Poulenc, Debussy, Ravel, Roussel, Franck and Connesson. He is a triple winner of the Diapason d'Or of the Year, has been shortlisted for Gramophone's Artist of the Year Award, and has won the prize for symphonic music at the International Classical Music Awards. His most recent releases include a live recording of Honegger's Jeanne d'arc au bûcher with the Royal Concertgebouw Orchestra, and two discs of the works of Guillaume Connesson with the Brussels Philharmonic (the first of which was awarded the Diapason d'Or de l'année, Caecilia Award, and Classica Magazine's CHOC of the Year). A box-set of his complete Ravel recordings with Stuttgart Radio Symphony Orchestra was released in 2022 by Hänssler Classic.
A graduate and prize-winner of the Paris Conservatoire, Stéphane Denève worked closely in his early career with Sir Georg Solti, Georges Prêtre and Seiji Ozawa. A gifted communicator and educator, he is committed to inspiring the next generation of musicians and listeners and has worked regularly with young people in programs such as those of the New World Symphony, Tanglewood Music Center, Colburn School, European Union Youth Orchestra and Music Academy of the West.
Didi Balle, playwright/stage director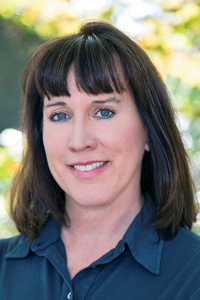 Didi Balle is the creator of a new genre of musical plays written for actors and orchestras called Symphonic Plays™. Since 2008 she has received 11 commissions by American orchestras to create, write and direct her symphonic plays. 
The Philadelphia Orchestra commissioned and recently premiered "The Rachmaninoff Trilogy" ("The Breakthrough," "A Musician in Exile" and "A Musical Marriage in Philadelphia"), written and directed by Ms. Balle for the 2017 Rachmaninoff Festival featuring Stéphane Denève. A symphonic play about Dmitri Shostakovich's Fifth Symphony entitled "Shostakovich: Notes For Stalin" premiered with conductor Yannick Nézet-Séguin. "Elements of The Earth: A Musical Discovery" premiered with The Philadelphia Orchestra's School Concert Series. 
Marin Alsop and the Baltimore Symphony first championed Ms. Balle's work, naming her the first-ever "Playwright-in-Residence" with a symphony orchestra. Her symphonic plays commissioned by Ms. Alsop and the BSO, which premiered at Meyerhoff Symphony Hall and the Strathmore Center for the Performing Arts, include "CSI: Beethoven," "CSI: Mozart," "Analyze This: Mahler & Freud," "A Composer Fit for a King: Wagner and King Ludwig II" and "Tchaikovsky: Mad but for Music." 
"Radio Rhapsody: A Musical Tribute to Paul Whiteman" is a pops concert for orchestra, five singer-dancers and live sound effects that premiered at Alice Tully Hall at Lincoln Center. It has been performed at the Barbican Centre in London by the City of London Sinfonia, at the Denver Center for the Performing Arts by the Colorado Symphony, and by the St. Louis Symphony. 
Ms. Balle's work as a playwright, lyricist and librettist spans song cycles ("Penelope"at the 92nd St. Y New Music Series), opera (New York City Opera workshop), musical theater, radio musicals (the weekly musical The Story of Gloria: A Young Woman of Manhattan, co-written with Garrison Keillor, at the Brooklyn Academy of Music and the Lamb's Theatre). Her works have been broadcast live from the BBC to NPR. 
Ms. Balle is a recipient of a Rockefeller Foundation Bellagio Fellowship as a librettist. She received her MFA as a playwright-lyricist at NYU's Tisch School of the Arts Graduate Musical Theatre program, where she was awarded the Oscar Hammerstein scholarship. 
Ms. Balle worked as a journalist and editor (The New York Times for 13 years), and is at work on her first historical novel, Beethoven Betrayed. She's madly researching a newly commissioned series of symphonic plays for Mr. Denève and the Philadelphia Orchestra to premiere in fall 2018. More information at www.didiballe.com.
Scott Lowell, actor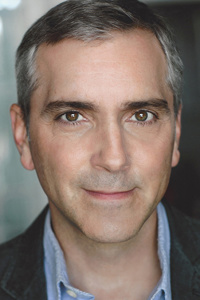 Scott Lowell is best known for his roles on television as Ted Schmidt in Showtime's popular, critically acclaimed and groundbreaking series Queer As Folk (for which he was twice nominated for a Prism Award) as well as his portrayal of Dr. Douglas Filmore on the long running series Bones. Mr. Lowell was born in Denver and raised in the suburbs of New Haven, Connecticut. He majored in theater at Connecticut College and also studied acting at the National Theatre Institute (he was fortunate to study at both schools with the legendary Morris Carnovsky). Upon graduating he moved to Chicago, where over the course of a decade he immersed himself in the local theater scene, including performances at the famed Steppenwolf and Goodman theatres.
Mr. Lowell moved to Los Angeles in 1998 and quickly found himself in guest roles on sitcoms, including a favorite turn on Frasier. In 2000 he landed the role of the luckless Ted on Queer As Folk and spent the next five years shuttling back and forth between LA and Toronto, where the series was filmed. Since Queer as Folk he has appeared in a number of independent films and television series including The Fosters, CSI, Castle, CSI:NY, NCIS, Heroes, Criminal Minds, Leverage and various voices in the animated series American Dad.  
In 2014-15 Mr. Lowell made his Broadway and West End (London) debuts in the hit revival of The Elephant Man starring Bradley Cooper and Patricia Clarkson. Elsewhere he has appeared on stage at the Williamstown Theatre Festival, Berkshire Theatre Festival, Eugene O'Neill Theatre Center, A Noise Within, Pasadena Playhouse, Furious Theatre Company and Artists Repertory Theatre. 
Most recently Mr. Lowell has written, produced and starred in the first season of his own series called Adoptable, a comic fake documentary loosely based on the actual search for his birth parents and his life as an adult adoptee. Adoptable also stars Noah Wyle, Sharon Gless and Jim O'Heir among many others and is currently being looked at by a number of streaming platforms. 
Mr. Lowell remains a passionate voice for equality and speaks for many causes whenever he can. In his spare time, he can be found hiking (especially with his puggle Gertie), traveling, cooking, discovering new bands while keeping up with old favorites and occasionally even playing the French horn. He is an avid reader and an awful, but effective, ping-pong player. He currently resides in Los Angeles and New York.
Kelley O'Connor, mezzo-soprano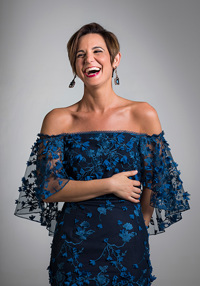 Possessing a voice of uncommon allure, the Grammy Award-winning mezzo-soprano Kelley O'Connor is one of the most compelling performers of her generation. She is internationally acclaimed equally in the pillars of the classical music canon—from Beethoven and Mahler to Brahms and Ravel—as she is in new works of modern masters—from Adams and Dessner to Lieberson and Talbot.
Ms. O'Connor's performances of the 2022-23 season included appearances with Giancarlo Guerrero and the Nashville Symphony, Louis Langrée and the Cincinnati Symphony, Jaap van Zweden and the New York Philharmonic, Gianandrea Noseda and the National Symphony and with Xian Zhang both at the New Jersey Symphony and the San Francisco Symphony. 
Last season Ms. O'Connor returned to the Concertgebouworkest for performances led by Stéphane Denève and a robust North American concert calendar included appearances with Fabio Luisi conducting the Dallas Symphony, with Asher Fisch and the Seattle Symphony, Jun Märkl and the Indianapolis Symphony, Juraj Valčuha and the Minnesota Orchestra and with Michael Stern and the Kansas City Symphony. 
Sought after by many of the most heralded composers of the modern day, Ms. O'Connor has given the world premieres of John Adams' The Gospel According to the Other Mary with the Los Angeles Philharmonic led by Gustavo Dudamel, Joby Talbot's A Sheen of Dew on Flowers with the Britten Sinfonia, Bryce Dessner's Voy a Dormir with Robert Spano leading the Orchestra of St. Luke's at Carnegie Hall, and Osvaldo Golijov's Ainadamar at Tanglewood also led by Mr. Spano. She continues to be the eminent living interpreter of Peter Lieberson's Neruda Songs having given this moving set of songs with Stéphane Denève and the Concertgebouworkest, Christoph Eschenbach and the National Symphony Orchestra, Bernard Haitink and the Chicago Symphony Orchestra, Robert Spano and the Minnesota Orchestra, and with David Zinman and the Berliner Philharmoniker and the Tonhalle-Orchester Zürich among many others.
For her debut with the Atlanta Symphony in Ainadamar, Ms. O'Connor joined Robert Spano for performances and a Grammy Award-winning Deutsche Grammophon recording.  Her recording catalogue also includes Mahler's Third Symphony with Jaap van Zweden and the Dallas Symphony, Lieberson's Neruda Songs and Michael Kurth's Everything Lasts Forever with Robert Spano and the Atlanta Symphony, Adams' The Gospel According to the Other Mary with Gustavo Dudamel and the Los Angeles Philharmonic and Beethoven's Ninth Symphony with Franz Welser-Möst and the Cleveland Orchestra.
Kara Dugan, vocalist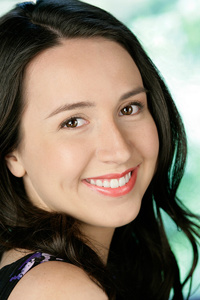 Mezzo-soprano Kara Dugan has been praised by The New York Times for her "vocal warmth and rich character." Her 2018-2019 season included her Los Angeles Philharmonic and Carnegie Hall debuts with Michael Tilson Thomas conducting. Ms. Dugan also sang the role of Mrs. Van Buren in a workshop performance of Intimate Apparel, a new opera by composer Ricky Ian Gordon, with a libretto by Lynn Nottage. The piece was commissioned by the Metropolitan Opera/Lincoln Center Theater's New Works Program. Additional highlights include performances with the Mistral ensemble singing Mahler's Rückert-Lieder, and with the New Amsterdam Singers as the alto soloist in Martín Palmeri's Misa a Buenos Aires.
Ms. Dugan also enjoys recital work with her husband, pianist Peter Dugan. Last season they premiered their program "Art Song in America," presented by the Charles Ives Concert Series in Danbury, Connecticut. The duo recently made a guest appearance with crossover group Time for Three at Joe's Pub in New York City. Ms. Dugan has spent her summers with the Marlboro Music Festival, Ravinia's Steans Music Institute, Boston Early Music Festival, Wolf Trap Opera and Aspen Music Festival and School. She has recently sung with the San Francisco Symphony, The Philadelphia Orchestra, Buffalo Philharmonic and New World Symphony. Learn more at KaraDugan.com
Aaron Crouch, tenor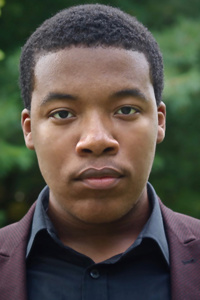 Aaron Crouch, born and raised in Bowie, Maryland, entered the Curtis Institute of Music in 2016 as an undergraduate student, studying with Marlena Kleinman Malas. All students at Curtis receive merit-based, full-tuition scholarships, and Mr. Crouch is the William Horne Fellow.
At Curtis, Mr. Crouch is currently finishing performances as the Funeral Director in Bernstein's A Quiet Place. Other roles at Curtis include Lensky in Tchaikovsky's Eugene Onegin, Prunier in Puccini's La Rondine and The Little Old Man and The Frog in Ravel's L'enfant et les sortilèges.
In the fall of 2017 Mr. Crouch went to Athens, Greece with Curtis on tour, where they performed four concerts at the Gennadius Library. He performed works by Tosti, Puccini, Verdi, Mascagni and Donizetti. He also performed a similar concert recently in Fort Myers, Florida at the Sidney & Berne Davis Art Center.
Mr. Crouch was a gold medalist at the YoungArts Foundation Awards in 2017. He also won first place in the Schmidt Youth Vocal Competition, Sue Goetz Ross Voice Competition, Shirley Rabb Winston Voice Competition (Maryland Chapter) and 2017 Classical Singer Vocal Competition (University Intermediate Division).
In the past Mr. Crouch has spent summers at the Houston Grand Opera's Young Artist Vocal Academy (2017), Chautauqua Institute (2017), Washington National Opera Institute (2016), Boston University Tanglewood Institute (2014) and Little Patuxent Opera Institute (2013).
This summer Mr. Crouch will be returning to the Chautauqua Institute to sing the role of Nemorino in Donizetti's L'elisir d'amore. He will also be performing "On the River" by Schubert in an oratorio concert, in addition to some excerpts from West Side Story as Tony in an all-Bernstein concert.
Kyu Yeon Kim, piano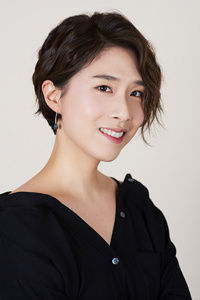 Born in Seoul, Kyu Yeon Kim studied at the Korea National University of Arts with Choong-Mo Kang and later at the Universität der Künste in Berlin with Klaus Hellwig, at the Curtis Institute with Gary Graffman and at the New England Conservatory with Russell Sherman.
Ms. Kim has given recitals and concerts in the United States, Germany, France, Austria, Switzerland, Ireland, Belgium, Netherlands, Poland, Japan, China and Australia, and has appeared as a soloist with a number of orchestras, including the Philadelphia and Cleveland orchestras, National Orchestra of Belgium, Seoul Philharmonic, KBS Orchestra, Sinfonietta Cracovia, Utah Symphony, Orchestre Royal de Chambre de Wallonie, Hungarian Chamber Orchestra and RTE National Symphony.
Ms. Kim has won prizes in numerous competitions including first prize in the Gina Bachauer International Young Artists Piano Competition in 2001; special prize in the Geneva International Music Competition in 2002; second prize, concerto prize and Mozart prize in the AXA Dublin International Piano Competition in 2006; and was a laureate in the Queen Elisabeth International Music Competition in 2010. She won fourth prize and Mozart prize in the Cleveland International Piano Competition in 2011.
Ms. Kim attended the prestigious International Piano Academy Lake Como and earned an artist diploma at the Cleveland Institute of Music under the guidance of Sergei Babayan. She is pursuing a doctorate degree at the Manhattan School of Music with Solomon Mikowsky.
Ms. Kim's first album Rameau & Schubert was released by the DUX label in Poland and distributed by Naxos in the United States in 2017. She is currently a member of Opus Ensemble and a music director of Classical Musicians Network.  


Clyde Scott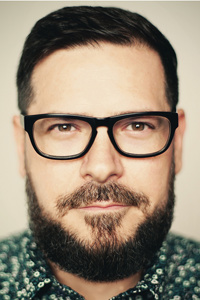 Clyde Scott is a director and projection designer. He has created national commercials, visuals for stadium concert tours, short films and works of video art made to synchronize with live performances of classical music.
In the mid-1990s Mr. Scott founded Electric Sheep, a Miami Beach-based design boutique specializing in motion graphics, where he crafted film and broadcast visuals for clients such as Disney, Shakira, MTV, Sony and Caravan Pictures. In 2001 he joined the staff of the New World Symphony and in the following years worked closely with architect Frank Gehry and Gehry Partners on the unprecedented integration of video and projection technology into the New World Center. Mr. Scott is now the organization's Director of Video Production, leading a seven-member team that works with Michael Tilson Thomas, guest artists and the New World Symphony's Fellows to find innovative ways to merge video and classical music in performance and education.
Since the opening of the New World Center, Mr. Scott has directed more than 80 live multi-camera high-definition simulcasts (WALLCAST® concerts) featuring the New World Symphony together with prominent artists such as Michael Tilson Thomas, Esa-Pekka Salonen, James Conlon, Emanuel Ax, Yefim Bronfman, Christian Tetzlaff and Anne-Sophie Mutter. In addition, he has designed proejctions for the New World Symphony's world premiere of Shaun Naidoo's Sentient Weather, its U.S. premiere of Luc Ferrari's Sexolidad and its performances of George Antheil's A Jazz Symphony, Arnold Schoenberg's Pierrot lunaire, Steve Reich's Violin Phase, Milton Babbitt's All Set and Gavin Bryars' One Last Bar, Then Joe Can Sing. In 2015 NWS launched a website celebrating the music of John Cage and featuring more than 40 videos comprising art pieces, performances and behind-the-scenes explorations that Mr. Scott either directed or co-directed. In recent seasons he has collaborated with choreographer Rosie Herrera and the Rosie Herrera Dance Theatre to create nearly 20 short works of video art for performances of music by Tchaikovsky, Copland, Stravinsky, Ravel, John Adams, Philip Glass, Michael Nyman, Michael Gandolfi, Arturo Márquez, Ted Hearne and others. These pieces—which explore the intersection of dance, movement, the human form and performance visuals—have been featured at Pulse, the New World Symphony's late-night club-style concerts.
Michael Matamoros, projection designer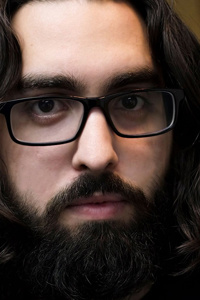 Michael Matamoros is a digital artist with a focus on video and motion graphics. He received his bachelor's degree in fine arts from the New World School of the Arts, where he studied digital media. He has worked on a wide range of freelance projects, from capturing Miami nightlife to weddings. He worked for four years as part of Miami Dade College's Media Services production team, working on projects such as its yearly Alumni Hall of Fame fundraiser. Mr. Matamoros joined the New World Symphony's video team in 2017 and serves as a Video Production Specialist and Associate Projection Designer. He designs and operates projections in the Michael Tilson Thomas Performance Hall and has designed the visual effects and graphics for NWS's WALLCAST® concerts.
-----
Michael Matamoros es un artista digital especializado en video y gráficos en movimiento. Recibió su Licenciatura en Bellas Artes de la New World School of the Arts, donde estudió medios digitales. Ha trabajado en un amplio rango de proyectos independientes, desde capturar la vida nocturna de Miami hasta bodas. Formó parte del equipo de producción de Miami Dade College's Media Services durante cuatro años, trabajando en proyectos como el evento anual de recaudación de fondos que organiza el Salón de la Fama de los Egresados. Matamoros se unió al equipo de video de la New World Symphony en 2017 y ejerce como Especialista en Producción de Video y Diseñador Asociado de Proyección. El diseña y opera las proyecciones en la sala de conciertos Michael Tilson Thomas y ha diseñado los gráficos y efectos visuales para los conciertos WALLCAST® de la NWS.
Shaun Wright, projection designer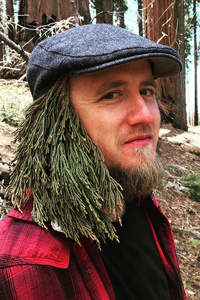 Shaun Wright is a multi-disciplinary artist and the Senior Videographer at the New World Symphony. He holds a bachelor's degree from Florida International University. He has worked on short films, music videos, live theater productions and video art installations. He is also a musician and has recorded a full-length album with his one-man band, Asymmetrical Apples.
Mr. Wright has collaborated with various artists such as Sol Ruíz, Shira Abergel, Christina Peterson and Cristy Wright, and has created and produced original works in various disciplines. His work has been seen at the Adrienne Arsht Center, Miami Light Project, Miami Beach Public Library (in conjunction with Art Basel), Pérez Art Museum Miami and many smaller stages.
Since 2014 Mr. Wright has been part of the New World Symphony's video team and is an integral part of the WALLCAST® concert series. He has created Fellow profile videos, designed video projections for Journey Concerts, NWS's performances exploring a single composer or type of music, and several Pulse events.
Luke Kritzeck, lighting designer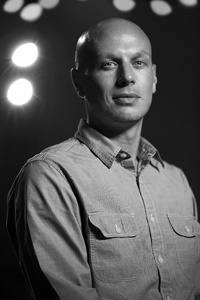 Luke Kritzeck has worked with artists from diverse disciplines and backgrounds in theater, dance, music, circus and opera on stages around the world. Prior to joining the New World Symphony as its Director of Lighting in January 2014, Mr. Kritzeck spent six years working for Cirque du Soleil on its touring production TOTEM and in Macau, China on its resident show ZAiA. His other projects with Cirque du Soleil include serving as the Lighting Director for featured performances including the Venetian Macau Tennis Showdown and the International Indian Film Awards, which was broadcast to more than 350 million viewers. Mr. Kritzeck's design credits include Chautauqua Opera Company, Cincinnati Ballet, Cedar Fair Entertainment, Opera Theatre and Music Festival of Lucca, Lafayette Ballet Theatre and the San Francisco Symphony.
Dona Granata, costumer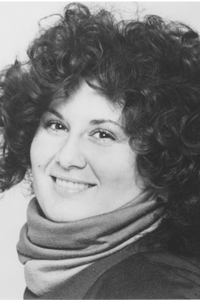 Costume designer Dona Granata is a Master of Fine Arts graduate of Columbia University. Her design career encompasses film, television, theater, opera and dance. A four-time Emmy Award nominee, she has received the Primetime Emmy, Costume Designers Guild, Clio and Drama-Logue awards. 
Ms. Granata's film work includes multiple productions with directors Robert Altman, Sidney Lumet, Mike Nichols, Jonathan Demme, Robert Allan Ackerman, André Gregory, James Lapine, Sanaa Hamri, Paul Bartel and Charles Busch.
Included among her New York and Broadway stage credits are Michel Legrand's Amour, Linda Ronstadt's Canciones De Mi Padre and Leonard Bernstein's 1600 Pennsylvania Avenue, as well as designing the New York's Public Theater's productions of Wallace Shawn's The Designated Mourner and Grasses of a Thousand Colors directed by André Gregory.
Ms. Granata has previously worked with the New World Symphony, designing costumes for the world premiere of Michael Tilson Thomas' Four Preludes on Playthings of the Wind, George Antheil's A Jazz Symphony and The Thomashefskys: Music and Memories of a Life in the Yiddish Theater, the latter of which was seen on PBS's Great Performances.