Events & Tickets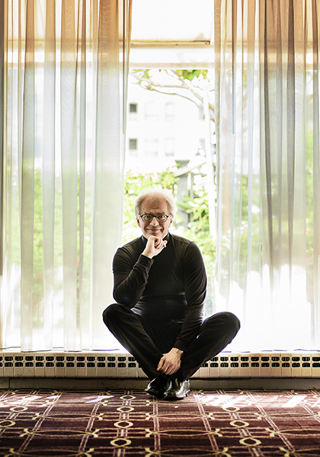 Orchestra Concert
MENDELSSOHN AND SCHUMANN
New World Center
Friday, March 8 at 7:30 PM
Saturday, March 9 at 7:30 PM
Program
Unlock a myriad of emotions through the music of two of Germany's most famed Romantics alongside Minnesota Orchestra Music Director Osmo Vänskä and celebrated American-Israeli pianist Inon Barnatan. With tender lyricism and sweeping softness, Robert Schumann's beloved Piano Concerto reads like a love letter to his pianist wife Clara, while Felix Mendelssohn's classic Third Symphony evokes the atmospheric Scottish Highlands. The concert opens with fellow Finn Kaija Saariaho's ethereal Winter Sky to set the evening's magical mood.
COMPOSE YOUR OWN SUBSCRIPTION PACKAGE!
Choose this plus two more concerts to customize your own subscription. It's the ultimate flexibility with all the subscriber benefits, including free exchanges when plans change! Click or call the NWS Box Office at 305.673.3331 to create your own series today.
Program
Kaija Saariaho
(b. 1952)
Approx. Duration: 10 minutes

Robert Schumann
(1810-1856)
Approx. Duration: 30 minutes

Concerto in A minor for Piano and Orchestra, Op. 54 (1845)

Allegro affettuoso
Intermezzo: Andantino grazioso
Allegro vivace
Felix Mendelssohn
(1809-1847)
Approx. Duration: 43 minutes

Symphony No. 3 in A minor, Op. 56, "Scottish" (1829-42)

Andante con moto – Allegro agitato
Scherzo assai vivace
Adagio cantabile
Allegro guerriero – Finale maestoso
Kaija Saariaho
Winter Sky (2002-13)

Approximate duration: 10 minutes
After studying at the Sibelius Academy in her native Helsinki, Kaija Saariaho settled in Paris, where experiments with cutting-edge music technology fueled her expansive, color-drenched scores. The premiere in 2000 of her first opera, L'amour de loin (Love from Afar), vaulted Saariaho into the upper echelon of international composers, and the cross-cultural love story has proved to be one of the very rare modern works to stay active in the repertory, including a new staging at the Metropolitan Opera.
Soon after composing that opera, with its enormous but breathtakingly transparent orchestra, Saariaho wrote her largest work to date for orchestra alone. Orion, commissioned by The Cleveland Orchestra, examines the mythological hunter and the constellation that bears his name in three movements. The middle movement, Winter Sky, situates the music in the season when Orion is most visible in the northern hemisphere. Saariaho arranged the movement in 2013 as a standalone work.
The icy stillness and austere solos, starting with piccolo, show Saariaho to be an heir to Sibelius in evoking the pristine Nordic winter. But the characteristic that really sets her apart is the detailed sound painting in the barely audible background—in this case using two harps, piano, organ, muted strings and metallic percussion, with no sound marked louder than pianissimo.
As the orchestral textures thicken and elongate, the three-note motive first articulated in the opening piccolo solo becomes a mantra, until it feels like every sound is a transformation of that simple pattern that leans down a half-step and then drops again, down a minor-third.
Robert Schumann
Concerto in A minor for Piano and Orchestra, Op. 54 (1845)

Approximate duration: 30 minutes
Robert Schumann's own self-assessment, as of the age of 20, was that his "talents as musician and poet are at the same level." He soon committed to a life in music, and he organized his life in Leipzig around piano lessons with the distinguished teacher Friedrich Wieck. Schumann's fanatical practice regimen, combined with his ill-advised use of a finger-strengthening device, resulted in permanent damage to his right hand, but at least there was a silver lining to his aborted piano career: Schumann came to know his teacher's daughter, Clara, a gifted prodigy who would become his wife 12 years after they first met.
After many false starts and failures, Schumann finally made headway in composing for the orchestra in 1841, when he completed two symphonies and a three-movement "Symphonette" (later recast as the Overture, Scherzo and Finale), plus a Phantasie for piano and orchestra designed as a feature vehicle for his wife. Clara, more than eight months pregnant, read through the single-movement work that August at a private session with the Leipzig Gewandhaus Orchestra, conducted by their friend Felix Mendelssohn. With the addition of two more linked movements, the Phantasie expanded in 1845 into Schumann's first and only Piano Concerto.
The opening movement comes with an unusual tempo marking—Allegro affettuoso, meaning "fast and affectionate." After a stabbing entrance, an oboe leads a wind chorale in a melody that descends tenderly to the repeated keynote. Those first four notes, C-B-A-A, are rendered in German as C-H-A-A, thereby spelling Chiara, the Italian equivalent of Clara. This encoded tribute to his wife suffuses Schumann's first movement, and it makes a significant appearance later in the Concerto.
To answer the four-note descent of the "Chiara" theme, the central Intermezzo responds by arriving with an exchange of four rising notes, a device that immediately unifies these sections composed four years apart from each other.  
In a contrasting passage, the cellos swoon through a big, romantic melody while the piano comments in the margins.
A clever transition pivots from the four-note upward segments back to the "Chiara" theme, which then accelerates into the lively new pulse of the finale. Coming from a composer who was neither a piano virtuoso nor a natural-born creator of large-scale compositions, this marvelously cohesive Concerto is a testament to Schumann's hard-earned union of heart and craft. 
Felix Mendelssohn
Symphony No. 3 in A minor, Op. 56, "Scottish" (1829-42)

Approximate duration: 43 minutes
Felix Mendelssohn was one of music's most remarkable prodigies, creating immortal compositions while still a teenager. At twenty, he performed on a typical rite of passage for well-heeled young men, embarking on a "grand tour" of Europe. With extended visits to the British Isles and Italy, Mendelssohn expanded his worldview and brought home inspiration for future projects.
The first germ of musical material for a "Scottish" Symphony emerged on July 30, 1829, when Mendelssohn and a friend visited Holyrood Castle in Edinburgh. Mendelssohn was struck by the gloomy, crumbling palace, especially a chapel he described in a letter home: "Now roofless, grass and ivy grow there, and at the broken altar Mary was crowned Queen of England. Everything around is broken and moldering and the bright sky shines in. I believe I have found today in that old chapel the beginning of my Scottish symphony." He soon sketched the elegiac melody that would serve as the theme of the introduction.
Mendelssohn struggled to recapture the misty mood of Scotland when he revisited his sketches during a subsequent winter in Rome, and so he set the symphony aside for over ten years, meanwhile writing two other symphonies, the ones labeled as No. 4 ("Italian") and No. 5 ("Reformation"). Upon completing the "Scottish" Symphony in 1842, he conducted it in Leipzig and then in London, and he published it with a dedication to Queen Victoria.
After the introductory image of Queen Mary's decrepit castle, the fast body of the movement elaborates lively rhythmic patterns that resemble Scottish jigs.
In the interconnected plan of the "Scottish" Symphony, each movement avoids coming to a full stop, and so the first movement's coda swells into a disorienting squall before receding into a reminder of the introduction that ends with two gently plucked chords.
The Scherzo enters immediately with a call to attention and a reeling clarinet melody that may have been inspired by a bagpipe contest Mendelssohn heard in Scotland.
The next movement, again entering without a pause after a series of plucked chords, is a gorgeous song without words. One theory speculates that this music is meant to evoke Scotland's Sir Walter Scott and his poem The Lady of the Lake, in which a girl sings the Ave Maria hymn accompanied by a harp (rendered here by plucked strings). It really does seem like the melody that enters after a short introduction begins with the unspoken words "Ave Maria," the start of the Latin hymn.
As the slow movement's last lingering A-major chord dies away, the finale stomps in with a militaristic new theme in A minor, set in a quick a tempo that Mendelssohn initially labeled as Allegro guerriero (fast and warlike).
The ferocious music slinks away, and a majestic conclusion in the major key rises up to bring the symphony to a spirited close.
-- Copyright © 2019 Aaron Grad
Aaron Grad is a composer, guitarist and writer based in Seattle. Besides providing program notes for the New World Symphony, he has been the Orpheus Chamber Orchestra's program annotator since 2005 and also contributes notes to the Saint Paul Chamber Orchestra and Seattle Symphony.
Osmo Vänskä, conductor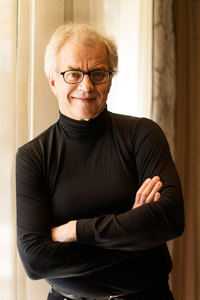 Music Director of the Minnesota Orchestra for 15 years, Osmo Vänskä has led the Orchestra on five major European tours, as well as an historic trip to Cuba in 2015, at the invitation of the Cuban Ministry of Culture— the first visit by an American orchestra since the two countries announced steps to re-establish diplomatic relations. In 2018 he returned with the Orchestra to the BBC Proms before embarking on a five-city tour to South Africa as part of the world-wide celebration of Nelson Mandela's Centenary. The tour, which marked the first by an American orchestra to the country, drew together South African and American performers featuring musical expressions of peace, freedom and reconciliation.
Other key highlights of his tenure with the Minnesota Orchestra include 17 album recordings (winning a Grammy Award in 2014 for Best Orchestral Performance for their second Sibelius album and being nominated in 2018 with the recording of Mahler's Symphony No. 5), initiating and conducting the annual Future Classics concert, and various educational and outreach projects in Minneapolis and other cities.
In great demand as a guest conductor, Mr. Vänskä's 2018-19 season includes re-invitations to the Chicago and New World symphonies and Seoul Philharmonic, and a return to China to work with Shanghai Symphony, and the China, Hangzhou and Hong Kong philharmonic orchestras. In Europe he makes one of his regular appearances with Helsinki Philharmonic and conducts the Deutsches Symphonie-Orchester Berlin, Netherlands Radio Philharmonic, London Philharmonic and Iceland Symphony orchestras.
A distinguished recording artist, primarily for the BIS label, Mr. Vänskä's most recent recordings are of Mahler Symphonies Nos. 5 and 6, with the Minnesota Orchestra, followed by Symphonies Nos. 2 and 1, continuing the cycle dedicated to the composer. With Minnesota he has recorded the complete Beethoven and Sibelius symphony cycles, also for BIS, to rave international reviews, while recordings of Beethoven's piano concertos with Yevgeny Sudbin have also garnered worldwide praise, including Grammy and Gramophone Award nominations.
Mr. Vänskä studied conducting at Finland's Sibelius Academy and was awarded first prize in the 1982 Besançon Competition. He began his career as a clarinetist, occupying, amongst others, the co-principal chair of the Helsinki Philharmonic Orchestra. In recent years he has enjoyed a return to the instrument, including regular chamber music performances and a 2012 recording of Kalevi Aho's chamber works.
Mr. Vänskä is the recipient of a Royal Philharmonic Society Award, the Finlandia Foundation's Arts and Letters Award and the 2010 Ditson Award from Columbia University. He holds honorary doctorates from the universities of Glasgow and Minnesota and was named Musical America's 2005 Conductor of the Year. In 2013 he received the Annual Award from the German Record Critics' Award Association for his involvement in BIS's recordings of the complete works by Sibelius.
Inon Barnatan, piano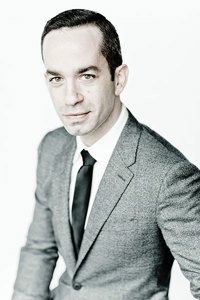 "One of the most admired pianists of his generation" (The New York Times), Inon Barnatan is celebrated for his poetic sensibility, musical intelligence and consummate artistry. He inaugurated his tenure as Music Director of California's La Jolla Music Society SummerFest in 2019.
Mr. Barnatan is a regular soloist with many of the world's foremost orchestras and conductors. He recently served for three seasons as the inaugural Artist-in-Association of the New York Philharmonic and recreated Beethoven's legendary 1808 concert with the Cincinnati Symphony.
The recipient of an Avery Fisher Career Grant and Lincoln Center's Martin E. Segal Award, Mr. Barnatan is also a sought-after recitalist and chamber musician. He recently made his solo recital debut at Carnegie's Zankel Hall and reunited with frequent cello partner Alisa Weilerstein. Passionate about contemporary music, he has commissioned and performed works by many living composers, premiering pieces by Thomas Adès, Sebastian Currier, Avner Dorman, Alan Fletcher, Joseph Hallman, Alasdair Nicolson, Andrew Norman and Matthias Pintscher.
This season Mr. Barnatan released Beethoven's complete piano concertos, recorded with Alan Gilbert and Academy of St Martin in the Fields on Pentatone. Mr. Barnatan's acclaimed discography also includes Rachmaninov & Chopin: Cello Sonatas, recorded with Weilerstein for Decca Classics, and Darknesse Visible, named one of the The New York Times's "Best of 2012."
For more information, visit www.inonbarnatan.com.
Dean Whiteside, conductor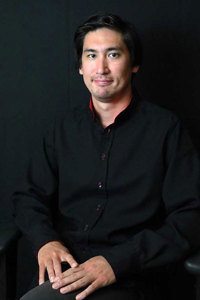 Dean Whiteside was born in New York City and trained in Vienna at the University of Music and Performing Arts. He is a former New World Symphony Conducting Fellow. Mr. Whiteside is founder and director of the Nashville Sinfonietta, hailed by The Tennessean as "a virtuoso band." He opened the Blair School of Music's 2013-14 season directing a multimedia realization of Haydn's Seven Last Words of Our Savior on the Cross called "innovative" by The Tennessean and "deeply meditative and satisfyingly original" by ArtsNash. 
Mr. Whiteside's European debut came in 2011 after winning the Jorma Panula Blue Danube Masterclass and Competition. He has conducted orchestras such as the Boston Symphony, Danish National Symphony, Jacksonville Symphony, Juilliard Orchestra, Opéra Orchestre National Montpellier, Orlando Philharmonic, Polish Baltic Philharmonic, Sibiu Philharmonic, Tonhalle Orchestra Zurich, Tokyo Philharmonic, Wiener Kammerorchester and Zagreb Philharmonic, as well as the Vanderbilt Orchestra on a five-city tour of China. He has served as Cover Conductor to the Dallas Symphony and San Francisco Symphony.
Mr. Whiteside is the winner of the American Prize in Conducting and received second prize and the Zagreb Philharmonic Orchestra Award at the Sixth International Competition of Young Conductors Lovro von Matačić. Other awards include the 2017 Mahler Conducting Fellowship, Bruno Walter Memorial Foundation Conducting Scholarship, Croatian Composers' Society Award, David Effron Conducting Fellowship, Bayreuth Festival Scholarship and David Rabin Performance Prize. He has received fellowships from the Aspen Music Festival, Atlantic Music Festival, Cabrillo Festival of Contemporary Music and Castleton Festival.
Mr. Whiteside has worked closely with such conductors as Bertrand de Billy, Fabio Luisi, Lorin Maazel, Jun Märkl, Kurt Masur, Jorma Panula, Leonard Slatkin and Robert Spano. He began his conducting studies with Robin Fountain at Vanderbilt University.