Events & Tickets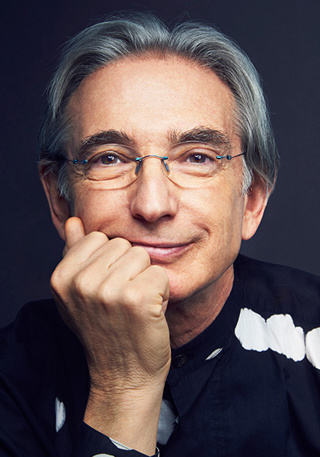 Orchestra Concert
MENDELSSOHN'S ITALY
New World Center
Friday, October 27 at 7:30 PM
Program
Take a deep dive alongside Michael Tilson Thomas into the delightful music of German and Austrian masters. Discovering Italy's beauty was a rite of passage for many Romantics and Felix Mendelssohn was no exception. Inspired by everything from Roman ruins to sparkling coastal waters, his Fourth Symphony forms a series of sunny impressions. Perhaps the lasting legacy of the original play, Franz Schubert's drama-filled Overture is quintessentially lyrical, from its theatrical start to its race-to-the-finish finale.
Program
Franz Schubert
(1797-1828)
Approx. Duration: 10 minutes

Overture to Rosamunde, D. 797 (1823)

Arnold Schoenberg
(1874-1951)
Approx. Duration: 16 minutes

Five Pieces for Orchestra (1949 version)

Premonitions
The Past
Colors
Peripeteia
The Obbligato Recitative
Felix Mendelssohn
(1809-1847)
Approx. Duration: 26 minutes

Symphony No. 4 in A major, Op. 90, "Italian" (1833)

Allegro vivace
Andante con moto
Con moto moderato
Saltarello: Presto
Franz Schubert
Overture to Rosamunde, D. 797 (1823)

Approximate duration: 10 minutes
Among the many frustrations in Schubert's tragically short career, none came close to the difficulties he encountered in the world of theater music, with 16 failed operas in as many years. He had a habit of working with subpar librettos written by his friends; some scores he wisely abandoned midway and others he brought to fruition only to see them fizzle. A last-minute invitation in 1823 to compose incidental music for the play Rosamunde might have helped opened doors for Schubert in Vienna's theatrical circle, but the drama by Helmina von Chézy was a flop. The play closed and Schubert's music was lost for decades.
Schubert assembled nearly an hour of music for Rosamunde in a matter of weeks, pulling in some movements from existing works. To begin, he used the overture he had written a year earlier for Alfonso and Estrella, one of his failed operas. When Schubert's editors prepared the Rosamunde selections for publication in 1891, they substituted a different overture, which Schubert had composed in 1820 for The Magic Harp, another short-lived production. It is not clear why the switch was made, or if it had any basis in Schubert's wishes, but regardless the Overture to The Magic Harp has earned its place in the repertoire as a stirring prelude to Rosamunde.
To begin the overture, a slow and menacing phrase prefaces a wistful introduction in C minor.
The body of the overture enters with the bright contrast of C major, the main theme gliding over the light flutter of string tremolo.
A similarly restrained pianissimo presentation gives the contrasting lyrical theme a special luster, with woodwind duets in octaves supported by rustic, droning strings.
Additional Resources
PDF score from the IMSLP Petrucci Music Library
Article on the fate of The Magic Harp
Arnold Schoenberg
Five Pieces for Orchestra (1949 version)

Approximate duration: 16 minutes
It was during the composition of the String Quartet in F-­sharp minor in 1907—the last work to which he would assign a specific key signature for more than three· decades—that Arnold Schoenberg made the final break with the past. In response to his growing conviction that the old harmonic language based on the system of triadic tonality had simply worn out, Schoenberg took the decisive step in the Quartet's final movement. For appropriately enough—in this setting of a poem by Stefan George, which begins with the line (in English translation), "I feel air from another planet"—Schoenberg began to write music without a tonal center.
From the beginning, Schoenberg tried to make it clear that his abandonment of traditional tonality was not only a matter of historical necessity but also of individual need. "It is not a lack of invention or technical skill that has urged me in this direction," he wrote in 1909. "I am following an inner compulsion that is stronger than education, and am obeying a law that is natural to me, and therefore, more powerful than any artistic training."
While Schoenberg disliked the phrase "atonal"—he preferred to refer to the music of this period as "pan-tonal"—the public's reaction to it, whatever it was called, was unequivocal and overwhelming. In September of 1912 his first important atonal orchestral score, the Five Pieces for Orchestra, nearly caused a riot. Even in his generally favorable assessment for The Musical Times, Ernest Newman was forced to confess that Schoenberg was "perhaps the only man in the world who knows what the music is supposed to suggest." Ironically, for the London premiere, Schoenberg had reluctantly supplied descriptive titles for each of the movements.
Premonitions begins with a nervous theme in the muted cellos that will eventually generate most of the movement's musical material. The theme is developed in a freely rhapsodic style, with fugal ideas and augmentation pressing it to the tense climax.
The Past is a lyric meditation based on the five-note motto played at the outset by a muted cello. Although the movement's contrapuntal complexities rival the most intricate inventions of Bach, the colors are as refined and subtle as anything in Debussy.
Colors is virtually free of traditional themes. The movement consists entirely in a series of gradually shifting harmonies and colors. The title of the dramatic fourth movement, Peripeteia, may refer to the Greek word meaning reversal of fortune, or the more common German Peripetie meaning denouement. In any event, the music is full of dramatic reversals in dynamics, rhythm and mood, especially the powerful climax.
The precise meaning of The Obbligato Recitative is also unclear, although the music does unfold with the eloquent expressiveness of speech. An unusually delicate coda brings the work to a close.
This program note originally appeared in the New World Symphony's January 2000 program materials.
Felix Mendelssohn
Symphony No. 4 in A major, Op. 90, "Italian" (1833)

Approximate duration: 26 minutes
At 20, Mendelssohn did what most young men from wealthy families did at the time: He embarked on a "grand tour" through Europe. Whereas Scotland inspired the stormy Hebrides Overture and the "Scottish" Symphony, a visit to sunny Italy sparked a symphony that, according to the composer, was "the jolliest piece I have ever done."
Mendelssohn sketched part of that symphony while in Italy in 1830–31, and he completed the work in 1833, using it to fulfill a prestigious commission from the Philharmonic Society of London, the same group that had commissioned Beethoven's Ninth Symphony. Mendelssohn made substantial revisions to the Symphony's final three movements in 1834, and he intended to revise the first movement, too, but he postponed that task and finally suppressed the Symphony altogether. The work was published posthumously as the Symphony No. 4, although it was actually composed third.
Mendelssohn's bright impressions of Italy are borne out by the bouncing themes and running triplet pulse of the Allegro vivace movement that opens the Symphony.
Still, this is no mere musical "postcard"—just note the finely wrought development section, which shows the work of a composer equally fluent in Bach's formal counterpoint and Beethoven's obsessive manipulation of recurring themes.
The Andante con moto may have been influenced by a religious processional Mendelssohn witnessed in Naples, an image that fits with the movement's walking bass and grave harmonies.
The moderate pace and smooth flow of third movement resemble the minuets native to the symphonies of Mozart and Haydn, as opposed to the more rambunctious scherzos popularized by Beethoven.
In the contrasting trio section, the horns and bassoons indulge in spacious phrases that impart an outdoor quality, until the mood turns momentarily menacing with the interjection of trumpets, timpani and a stern minor key.
For the symphony's whirlwind finale, Mendelssohn borrowed lively rhythmic patterns from two Italian dances. He named the movement after the saltarello, a folk dance from central Italy defined by its fast triplet pulse and its leaping movements. Another dance with a similar rhythmic profile comes from the southern region of Taranto, on the heel of Italy's "boot." Legend holds that this manic tarantella dance could be used to ward off the effects of a poisonous bite from the area's giant spider, the tarantula.  
Additional Resources
PDF score from the IMSLP Petrucci Music Library
History of the tarantella dance
Letters Mendelssohn wrote while in Italy and Switzerland
-- Copyright © 2017 Aaron Grad
Aaron Grad is a composer, guitarist and writer based in Seattle. Besides providing program notes for the New World Symphony, he has been the Orpheus Chamber Orchestra's program annotator since 2005 and also contributes notes to the Saint Paul Chamber Orchestra and Seattle Symphony.
Audio clips provided by Naxos of America, Inc. 
Michael Tilson Thomas, conductor
Michael Tilson Thomas is Co-Founder and Artistic Director of the New World Symphony, America's Orchestral Academy; Music Director Laureate of the San Francisco Symphony; and Conductor Laureate of the London Symphony Orchestra. In addition to these posts, he maintains an active presence guest conducting with the major orchestras of Europe and the United States.
Born in Los Angeles, Mr. Tilson Thomas is the third generation of his family to follow an artistic career. His grandparents, Boris and Bessie Thomashefsky, were founding members of the Yiddish Theater in America. His father, Ted Thomas, was a producer in the Mercury Theater Company in New York before moving to Los Angeles where he worked in films and television. His mother, Roberta Thomas, was the head of research for Columbia Pictures.
Mr. Tilson Thomas began his formal studies at the University of Southern California, where he studied piano with John Crown, and conducting and composition with Ingolf Dahl. At age 19 he was named Music Director of the Young Musicians Foundation Debut Orchestra. During this same period, he was the pianist and conductor in master classes of Gregor Piatigorsky and Jascha Heifetz and worked with Stravinsky, Boulez, Stockhausen and Copland on premieres of their compositions at Los Angeles' Monday Evening Concerts.
In 1969, after winning the Koussevitzky Prize at Tanglewood, he was appointed Assistant Conductor of the Boston Symphony Orchestra. That year he also made his New York debut with the Boston Symphony and gained international recognition after replacing Music Director William Steinberg in mid-concert. He was later appointed Principal Guest Conductor of the Boston Symphony Orchestra where he remained until 1974. He was Music Director of the Buffalo Philharmonic from 1971 to 1979 and a Principal Guest Conductor of the Los Angeles Philharmonic from 1981 to 1985. His guest conducting includes appearances with the major orchestras of Europe and the United States.
Mr. Tilson Thomas is a two-time Carnegie Hall Perspectives artist, curating and conducting series at the hall from 2003 to 2005 and from 2018 to 2019. In the most recent series, he led Carnegie Hall's National Youth Orchestra of the United States of America both at the hall and on tour in Asia, opened the Carnegie Hall season over two evenings with the San Francisco Symphony, conducted two programs with the Vienna Philharmonic and finished with a pair of concerts leading the New World Symphony.
A winner of eleven Grammy Awards, Mr. Tilson Thomas appears on more than 120 recordings. His discography includes The Mahler Project, a collection of the composer's complete symphonies and works for voice and orchestra performed with the San Francisco Symphony, in addition to pioneering recordings of music by Charles Ives, Carl Ruggles, Steve Reich, John Cage, Ingolf Dahl, Morton Feldman, George Gershwin, John McLaughlin and Elvis Costello. His recordings span repertoire from Bach and Beethoven to Debussy and Stravinsky, and from Sarah Vaughan to Metallica.
His television work includes a series with the London Symphony Orchestra for BBC Television, broadcasts of the New York Philharmonic Young People's Concerts from 1971 to 1977 and numerous productions on PBS's Great Performances. With the San Francisco Symphony, he created a multi-tiered media project, Keeping Score, which includes a television series, web sites, and radio programs. He received a Peabody Award for his SFS Media radio series The MTT Files.
Mr. Tilson Thomas's compositions are published by G. Schirmer. In 1991, he and the New World Symphony were presented in a series of benefit concerts for UNICEF in the United States, featuring Audrey Hepburn as narrator of his work From the Diary of Anne Frank, which was commissioned by UNICEF. This piece has since been translated and performed in many languages worldwide. In August 1995, he led the Pacific Music Festival Orchestra in the premiere of his composition Shówa/Shoáh, commemorating the 50th anniversary of the bombing of Hiroshima. His vocal music includes settings of poetry by Walt Whitman and Emily Dickinson, which were premiered by Thomas Hampson and Renée Fleming, respectively. In 2016, Yuja Wang premiered his piano piece You Come Here Often?.
Mr. Tilson Thomas' song cycle Four Preludes on Playthings of the Wind, a setting of Carl Sandburg's poem, was premiered in 2016 by the New World Symphony, with Measha Brueggergosman as soloist. In 2019 the piece was recorded for Medici.tv at the New World Center and given its New York premiere as part of Mr. Tilson Thomas's second Carnegie Hall Perspectives series. His first Perspectives series also featured performances of his own compositions, including Island Music for four marimbas and percussion; Notturno for solo flute and strings, featuring soloist Paula Robison; and new settings of poems by Rainer Maria Rilke. In 2020, he led the San Francisco Symphony in the world premiere of his six-part song cycle Meditations on Rilke, and he subsequently conducted the work at the Cleveland Orchestra. Additional compositions include Street Song for brass instruments; Agnegram, an overture for orchestra; and Urban Legend, a concerto for contrabassoon that was premiered by the San Francisco Symphony. In June 2020, SFS Media released an album of works composed by Mr. Tilson Thomas, featuring live concert recordings of From the Diary of Anne Frank, narrated by mezzo-soprano Isabel Leonard, and Meditations on Rilke, sung by mezzo-soprano Sasha Cooke and bass-baritone Ryan McKinny.
Mr. Tilson Thomas is an Officier de l'Ordre des Arts et des Lettres of France, is a member of the American Academy of Arts and Sciences, was Musical America's Musician of the Year and Conductor of the Year, was Gramophone magazine's Artist of the Year and has been profiled on CBS's 60 Minutes and ABC's Nightline. He has been awarded the National Medal of Arts, has been inducted into the California Hall of Fame and the American Academy of Arts and Letters, and was a 2019 recipient of the Kennedy Center Honors.
Dean Whiteside, conductor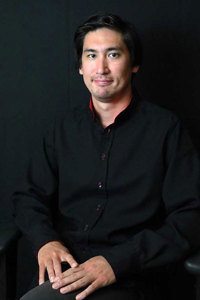 Dean Whiteside was born in New York City and trained in Vienna at the University of Music and Performing Arts. He is a former New World Symphony Conducting Fellow. Mr. Whiteside is founder and director of the Nashville Sinfonietta, hailed by The Tennessean as "a virtuoso band." He opened the Blair School of Music's 2013-14 season directing a multimedia realization of Haydn's Seven Last Words of Our Savior on the Cross called "innovative" by The Tennessean and "deeply meditative and satisfyingly original" by ArtsNash. 
Mr. Whiteside's European debut came in 2011 after winning the Jorma Panula Blue Danube Masterclass and Competition. He has conducted orchestras such as the Boston Symphony, Danish National Symphony, Jacksonville Symphony, Juilliard Orchestra, Opéra Orchestre National Montpellier, Orlando Philharmonic, Polish Baltic Philharmonic, Sibiu Philharmonic, Tonhalle Orchestra Zurich, Tokyo Philharmonic, Wiener Kammerorchester and Zagreb Philharmonic, as well as the Vanderbilt Orchestra on a five-city tour of China. He has served as Cover Conductor to the Dallas Symphony and San Francisco Symphony.
Mr. Whiteside is the winner of the American Prize in Conducting and received second prize and the Zagreb Philharmonic Orchestra Award at the Sixth International Competition of Young Conductors Lovro von Matačić. Other awards include the 2017 Mahler Conducting Fellowship, Bruno Walter Memorial Foundation Conducting Scholarship, Croatian Composers' Society Award, David Effron Conducting Fellowship, Bayreuth Festival Scholarship and David Rabin Performance Prize. He has received fellowships from the Aspen Music Festival, Atlantic Music Festival, Cabrillo Festival of Contemporary Music and Castleton Festival.
Mr. Whiteside has worked closely with such conductors as Bertrand de Billy, Fabio Luisi, Lorin Maazel, Jun Märkl, Kurt Masur, Jorma Panula, Leonard Slatkin and Robert Spano. He began his conducting studies with Robin Fountain at Vanderbilt University.