Events & Tickets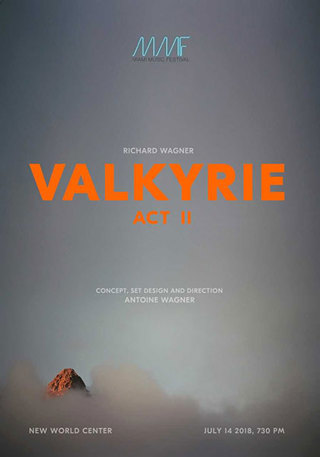 Guest Presenter
Miami Music Festival Wagner Institute
New World Center
Saturday, July 14 at 7:30 PM
Through innovations focused on technology, the Miami Music Festival's Wagner Institute advances the famed German composer Richard Wagner's legacy of using an opera's theatrics as part of the "total art." This season, the festival has a special surprise for audiences as Wagner's great, great grandson, Antoine Wagner, makes his directorial debut in the halls of the New World Center. 
The thrilling program begins with Act II of Lohengrin. Based on an old German legend, Lohengrin tells the story of a mysterious knight who appears by way of a magic swan boat. The enchanted story intertwines love and death with magical transformations and legendary quests. 
Following Lohengrin, Antoine Wagner creates the concept, set design and direction for Act II of Die Walküre. Die Walküre brings Norse mythology to the stage with the continuance of Wagner's four-opera saga, The Ring. The second opera in the cycle, Die Walküre deals with the difficult relationship between gods and mortals as the main characters struggle with their pride in order to decide the ultimate destiny of mortals. Bass baritone Alan Held returns as Wotan and soprano Linda Watson joins the cast of participants as Brünnhilde.
VIP Ticket includes an exclusive post-event Cast Party and Meet & Greet with Antoine Wagner.
Program
Michael Rossi, conductor
MMF Symphony Orchestra
Directors
Antoine Wagner, Die Walküre
Marc Callahan, Lohengrin
Cast - Lohengrin, Act II
Ortrud - Amanda Zory
Elsa - Megan Nielson
Lohengrin - Jon Janacek
Friedrich of Telramund - Peter Bass
Heinrich del Vogler - Eugene Richards
Cast - Die Walküre, Act II 
Brünnhilde - Linda Watson
Wotan - Alan Held
Fricka - Vivien Shotwell
Sieglinde - Helena Brown
Siegmund - Dominic Armstrong
Hunding - Eugene Richards
RICHARD WAGNER         Act II from Lohengrin -- Complete
(1813-1883)                                
                                         Act II from Die Walküre -- Complete
Antoine Wagner, director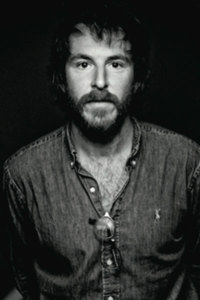 Antoine Wagner (b. 1982) is a French-American visual artist. Wagner's works span across photography, video, sound, sculpture and performance. His signature large-scale sound prints have been exhibited at the Voelkerkunde Museum in Hamburg, the Collection Lambert in Avignon, the Hermes Foundation and The Opera Bastille in Paris. He recently presented a new video installation at the Soluna Festival in Dallas (May 2018). A major exhibition of his photographs is currently on view at La Patinoire Royale Valerie Bach in Brussels, Belgium (through July 20, 2018).

At Frank Gehry's New World Center, Wagner is directing, staging and conceptualizing the second act of Die Walküre while exploring the limits of contemporary technology in the theatrical space. His upcoming projects for Fall 2018 include his exhibit "Ambivalence of the evident" at the Samuelis Baumgarte Gallery in Bielefeld Germany, as well as a participation in the InCadaques festival (Spain). Wagner is a graduate of Northwestern University (Evanston, IL) and Sciences-Po (Paris) with a focus on Theater and Political Science. After completing a residency at Bob Wilson's Watermill Center (Byrd Hoffman Watermill (2005), he became Michael Haneke's assistant. His latest residency was at the Villa Medicis in Rome (2014). Wagner is a direct descendant of Richard Wagner, Franz Liszt and Marie D'Agoult.