Events & Tickets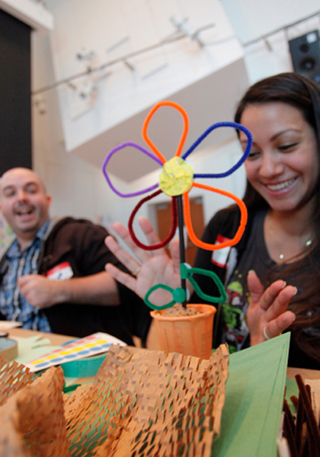 Guest Presenter
Miami Service Jam
New World Center
Looking to add a creative spark to your projects, team, or organization? Join a world-wide design thinking adventure and pick up new ideas and skills that will help you be more innovative.
You will learn design-based business tools and skills you can apply to your business or any project. These tools are used by Apple, Airbnb, IBM, and other top-notch companies to drive innovation, delight customers, and reduce risk and project costs. In addition to being a fun event, it is excellent professional development. 
The Global Service Jam is an event where people come together in cities around the world to create and prototype new services and products that make a difference. 
Jam with us at the New World Center and enjoy the gorgeous view of South Beach from our Jam space on the rooftop. 
What will you learn at the Jam?
Learn how to reduce and manage the risk and costs for any project.
Learn how to quickly design a new service and get solid customer feedback.
Learn how to dramatically increase customer satisfaction.
Enhance your team-building and collaboration skills.
Experience hands-on learning and practice of design thinking and creative problem-solving skills. Build your creative confidence.
Make new friends and expand your professional and creative network.
 
Tickets:
Click here to reserve your spot!
Agenda and More:  
Click here to check out videos and the event agenda. 
Program:
9:00 AM: Breakfast – Networking
9:30 AM: Introduction to the Global Service Jam & Hosts + Intro to Design Thinking
10:15 AM: Secret Theme announced +Form teams and brainstorm basic idea
11:00 AM: Jamming Begins.
The groups work independently, supported by Hosts and Mentors. Research or observations are performed virtually, or through short excursions. The teams develop their service design and prototype it using whatever methods they choose.
12:30 PM: Lunch
2:00 PM: Status Update / Upload Prototype
3:30 PM: Presentation – Refining Your Concept
3:45 PM: Continue Jamming
4:30 PM: Wrap up for the day
Agenda is subject to change.
Siggi Bachmann, Creative Director, New World Symphony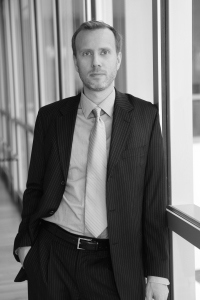 Siggi is a designer and electrical engineer with a deep passion for fostering creativity in teams. He applies his insights about the creative process to drive powerful co-creative team sessions which yield innovative solutions that delight people. Siggi believes truly superior solutions are achieved when design is led and done with the end user in mind.
Prior to his design career, Siggi applied his engineering skills in heavy industry and film working for major companies like Alcoa, Marel, and independent production company SagaFilm. He also has worked in the fashion industry and currently advises tech startups on branding and serves as the Creative Director of the world-renowned New World Symphony (NWS). In addition to his work in marketing and communication at the NWS, where he leads an in-house design team and all branding efforts, he also collaborates with musicians in developing new concert formats. 
Originally from Iceland, Siggi holds a Bachelor of Fine Arts in Graphic Design from Miami International University of Art and Design (Magna Cum Laude), a degree in Graphics and Advertising from Lorenzo De'Medici in Florence, Italy (Summa Cum Laude), and a Journeyman license in Electrical Engineering.
Vassoula Vasiliou, Chief Experience Officer, Contexto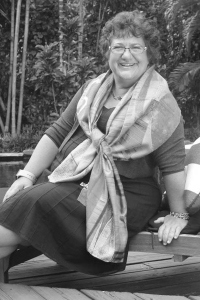 Vassoula is a designer with 20+ years of experience in design, trend analysis, and branding. She is as highly skilled at distinguishing and addressing consumers' key needs, wants, and desires as she is in designing rich sensory experiences that connect people with brands. Vassoula believes applying design disciplines to business opens up tremendous opportunities for growth. 
During the span of her career, Vassoula has worked with global design and branding firms including Landor and Fitch and served as an in-house Senior Creative for major corporations. She has worked with global brands including Nissan, Visa International, HSBC, Gerber Childrenswear, Proctor & Gamble, Hasbro, Samsung, and Office Depot among many others. Through her work at cross-functional, multi-disciplinary creative agencies, Vassoula has developed a unique perspective and approach to leadership and problem solving focused on collaboration and leveraging the strength of multi-disciplinary teams. 
Originally from London, Vassoula holds a Master of Arts in Graphic Communications from the prestigious Royal College of Art London and a Bachelor of Arts from Camberwell School of Arts, London Institute, UK.
Ezequiel Williams, Chief Insights Officer, Contexto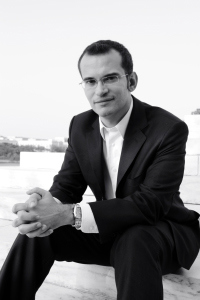 Ezequiel is a business designer passionate about helping people live innovation. His work focuses on helping people deeply understand their customers' problems and how to solve them creatively. He brings a distinct human-centered design lens to his work and believes customer experience is a key source of competitive advantage in the 21st Century.
Ezequiel's professional career encompasses 15+ years of work with nonprofits, government, philanthropic foundations, and startups. He brings an anthropological perspective to and is experienced in project management, consulting and capacity building, community relations and development, business and resource development, and structuring strategic partnerships. Ezequiel has done extensive work with immigrant communities and health and human service programs as a funder and advisor. 
Originally from Ecuador, Ezequiel holds a Masters of Business Administration from American University, a Bachelors of Arts in Anthropology from New College of Florida, and a Certificate in Executive Nonprofit Management from Georgetown University.