Events & Tickets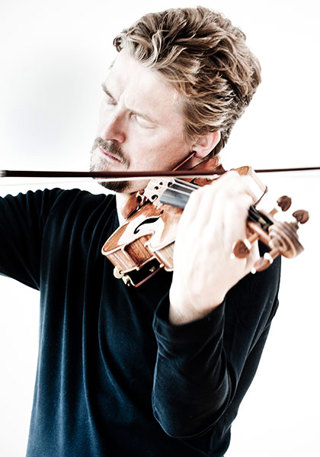 Orchestra Concert
MTT AND CHRISTIAN TETZLAFF: FROM BACH TO LIGETI
New World Center
Saturday, February 23 at 7:30 PM
Sunday, February 24 at 2:00 PM
Program
Travel in time with MTT as he covers over 250 years of music in one concert! Begin with J.S. Bach's masterful Third Brandenburg Concerto, before delving into Slavic sensations. World-renowned violinist Christian Tetzlaff, hailed for being a refined virtuoso with incisive brilliance, is mesmerizing to witness live, especially when performing György Ligeti's rare Concerto. Antonín Dvořák celebrates all things Czech in his cheerful Eighth Symphony, while Bedřich Smetana's famed Overture is a humorous romp.
COMPOSE YOUR OWN SUBSCRIPTION PACKAGE!
Choose this plus two more concerts to customize your own subscription. It's the ultimate flexibility with all the subscriber benefits, including free exchanges when plans change! Click or call the NWS Box Office at 305.673.3331 to create your own series today.
Program
Johann Sebastian Bach
(1685-1750)
Approx. Duration: 10 minutes

Brandenburg Concerto No. 3 in G major, BWV 1048 (1718)

[no tempo indication]
Adagio
Allegro
György Ligeti
(1923-2006)
Approx. Duration: 28 minutes

Concerto for Violin and Orchestra (1989-93)

Praeludium: Vivace luminoso
Aria, Hoquetus, Choral: Andante con moto
Intermezzo: Presto fluido
Passacaglia: Lento intense
Appassionato: Agitato molto
Bedřich Smetana
(1824-1884)
Approx. Duration: 7 minutes

Overture to The Bartered Bride (1863-66)

Antonín Dvořák
(1841-1904)
Approx. Duration: 36 minutes

Symphony No. 8 in G major, Op. 88 (1889)

Allegro con brio
Adagio
Allegretto grazioso
Allegro ma non troppo
Johann Sebastian Bach
Brandenburg Concerto No. 3 in G major, BWV 1048

(1718)


Approximate duration: 10 minutes

At a time when his job in Cöthen was threatened by his patron's marriage to a woman uninterested in music, Bach assembled six concerti grossi and sent them off to the Duke of Brandenburg, whom he had met while buying a harpsichord in Berlin. The Duke never even responded to this unsolicited job application, but nonetheless Bach's collection will forever be known as the Brandenburg Concertos.

Bach's scores elaborated on the template developed a generation earlier by the Italian composer Archangelo Corelli, who pioneered these "grand concertos" for groups of soloists (usually two violins and cello) working within an accompanying ensemble of strings and basso continuo. Each of Bach's examples tests a different configuration of soloists, including the radical example of the Third Brandenburg Concerto, in which every instrumental part functions as an indendent solo voice, apart from the shared basso continuo foundation.

The Brandenburg Concerto No. 3 uses three violins, three violas and three cellos, and the first movement sends a three-note motive cascading through all the voices. (The spiritual significance of the number three in Christian theology was surely not lost on Bach, a devout Lutheran.)

Instead of a full slow movement, Bach only notated two linking chords, leaving the performers the option of inserting an improvised cadenza.

The Concerto closes with a barreling finale, its tempo and character matching the reeling gigues that conclude most of Bach's dance suites. 

 
György Ligeti
Concerto for Violin and Orchestra

(1989-93)


Approximate duration: 28 minutes

György Ligeti began composing in a folk-influenced style indebted to his Hungarian predecessors Bartók and Kodály, but in the 1960s he forged a groundbreaking new technique he dubbed "micropolyphony," an otherworldly sound that figured prominently in Stanley Kubrick's 2001: A Space Odyssey. After reaching a fantastical extreme in the 1977 opera Le Grand Macabre, Ligeti once again reinvented his style, finding inspiration from sources as diverse as fractal geometry and African polyrhythms.

That final phase of Ligeti's career saw him reinvigorating traditional forms, including a Horn Trio (1982), a book of Etudes for piano (1985) and a Piano Concerto (1988). The Violin Concerto, composed in several stages between 1989 and 1993, continued that Classical fixation, starting with its movement headings. In the Concerto's opening Praeludium, the music melts from pure consonance to alien sonorities, colored by ethereal harmonics and a detuned violin and viola in the orchestra.

A fractured melody spikes out from the solo violin's slurred figurations with percussive reinforcement, and the prelude continues as a dizzy whir of contrapuntal textures.

The second movement references three more historical forms, starting with an Aria that recalls Ligeti's Hungarian roots. The violin plays a folk-like melody—adapted from his early composition Six Bagatelles for Wind Quintet—on its earthy G-string, in a manner that is "songlike, simple but expressive."

The Latin term Hoquetus in the movement heading refers to the technique known in English as hocketing, a type of rapid, ricocheting counterpoint with roots in Medieval church singing. Plucked chords from the violin snap against a breathy choir of ocarinas, those ancient forerunners of the flute. 

Later, a chorale, led by ocarinas and slide whistles, transforms into a hushed brass hymn. The movement concludes with final elaborations on the folk-like theme from the violin and alto flute.

In the central Intermezzo, ghostly swirls from the subdivided strings recall the dizzying textures of Ligeti's micropolyphony. Gradually these tumbling bursts overtake the entire orchestra until they reach a sudden breaking point.

The Passacaglia references another historical technique, in which a cycling motive repeats continuously. Passing from instrument to instrument, a chromatic scale rises seamlessly under long, hovering tones from the solo violin.

Rather than naming a form, the finale's heading describes the music's Appassionato ("impassioned") character. The violin enters playing chords "with fear, as if screaming."

Coming out of a ritualistic climax, the violin returns to a soft, singing lyricism, only to be caught up again in the violent agitation. In one last nod to the Classical concerto tradition, the soloist peels away for a free cadenza.

 
Bedřich Smetana
Overture to 

The Bartered Bride (1863-66)


Approximate duration: 7 minutes

Bedřich Smetana, born in a small Bohemian castle town, came into his own as a composer at a time when his country was pushing back against Austrian political and cultural dominance. He devoted himself to studying Czech (having grown up speaking and writing mainly in German), and his Czech-language operas helped bolster a new theater scene in Prague.

Smetana composed his second opera, The Bartered Bride, between 1863 and 1866. In the country village where the story takes place, the young Mařenka has fallen in love with Jeník, while her parents have arranged for her to marry a wealthy stranger. Through various schemes and subterfuges (interwoven with comic relief in the form of drinking songs, dances, a traveling circus, a conniving stepmother, and a man in a bear costume), the lovers eventually receive the blessing to wed.

As heard in the Overture, The Bartered Bride uses sounds associated with local folk music, starting with an opening flourish built from a pentatonic scale, that five-note pattern found in many folk traditions around the world.

Perpetual-motion figures in the strings suggest the gaiety of country fiddlers, setting the stage for the lively village fair in the first scene. Even in this rustic tribute to local life, the staggered entrances and amassed harmonies show Smetana's commitment to traditional Austro-German craftsmanship.

 
Antonín Dvořák
Symphony No. 8 in G major, Op. 88

(1889)


Approximate duration: 36 minutes

Antonín Dvořák came from a small Bohemian village, where his zither-playing father was the local butcher and innkeeper. Over time, Dvořák's devotion to his Czech musical roots would be seen as a defining virtue, but for years he battled prejudice that he was not an "international" composer—that is to say, one who worked squarely within the traditional Austro-German musical language. In the 1880s he found his strongest champions off the continent in London, where he was viewed as a true heir to Beethoven; he even composed his Seventh Symphony for the same Royal Philharmonic Society that had commissioned Beethoven's Ninth Symphony.

Proceeds from his London trips and publishing deals allowed Dvořák to fulfill his dream of buying a country house near his in-laws in the Bohemian village of Vysoká, where he spent idyllic summers composing, walking through the woods and tending to his garden and pigeons. He composed his Eighth Symphony there in 1889, filling the G-major composition with sunny tunes, bright fanfares and bird calls.

Dvořák was aghast when his regular publisher, Simrock, offered to buy the Eighth Symphony for only one-sixth of the price paid for the very popular Seventh Symphony. Simrock, at the suggestion of Brahms, had plucked Dvořák from obscurity and near-poverty in 1878, but now the publisher wanted Dvořák to keep producing small and light pieces like the Slavonic Dances. Using his new connections in England, Dvořák instead sold the Eighth Symphony to Novello, which published it in London in 1892, numbered at the time as the Fourth Symphony. 

The Symphony's home key is G major, and its starting tempo is Allegro con brio (Fast, with vigor), but the deceptive opening gives the impression that the expressive, G-minor theme in the cellos constitutes a slow introduction.

A solo flute responds by rising up the three notes of the G-major arpeggio and then bouncing through a series of bird-like chirps. Its last note seems to sustain indefinitely (thanks to a piccolo that takes over), and the orchestra gathers strength until it becomes clear that we have been in the fast tempo and proper key all along. A brief chorale from the violas and cellos adds another melodic delight, and then another climb leads to a full-throated arrival of the flute's triad/birdcall theme.

The entire Symphony is characterized by this abundance of melody and freedom of movement. In the slow second movement, an initial string hymn (starting with four rising notes) is juxtaposed with a woodwind-led response (again prefaced by four rising notes), with the flute adding bird-like alternations that recall the first movement. These basic gestures populate the whole movement, creating organic cohesion among the diverse passages. 

Instead of a rowdy scherzo, the Allegretto grazioso third movement begins as a debonair waltz in G minor. The melody enters with the three preparatory notes that rise up an arpeggio, a familiar gesture that underscores the careful connections unifying the separate movements.

The central trio section moves to G major, starting with a transition that seamlessly initiates a new rhythmic pattern. Dvořák recycled the melody shared here by flute and oboe from an earlier comic opera.

The movement ends unexpectedly with a very lively coda that transforms the trio section's smooth melody into a dancelike pattern of repeated notes first pecked out by a quartet of oboes and bassoons.

As the Czech conductor Rafael Kubelík once said, "In Bohemia the trumpets never call to battle—they always call to the dance!"

After the trumpets' brilliant announcement to start the finale, the cellos enter with a graceful theme that once again starts with a rising triad. It is another reminder that this Symphony, so relaxed and indubitably Czech, operates beneath the surface with as much rigor and integrity as any Germanic masterpiece.

-- Copyright © 2019 Aaron Grad

Aaron Grad is a composer, guitarist and writer based in Seattle. Besides providing program notes for the New World Symphony, he has been the Orpheus Chamber Orchestra's program annotator since 2005 and also contributes notes to the Saint Paul Chamber Orchestra and Seattle Symphony.
Michael Tilson Thomas, conductor
Michael Tilson Thomas is Co-Founder and Artistic Director of the New World Symphony, America's Orchestral Academy; Music Director Laureate of the San Francisco Symphony; and Conductor Laureate of the London Symphony Orchestra. In addition to these posts, he maintains an active presence guest conducting with the major orchestras of Europe and the United States.
Born in Los Angeles, Mr. Tilson Thomas is the third generation of his family to follow an artistic career. His grandparents, Boris and Bessie Thomashefsky, were founding members of the Yiddish Theater in America. His father, Ted Thomas, was a producer in the Mercury Theater Company in New York before moving to Los Angeles where he worked in films and television. His mother, Roberta Thomas, was the head of research for Columbia Pictures.
Mr. Tilson Thomas began his formal studies at the University of Southern California, where he studied piano with John Crown, and conducting and composition with Ingolf Dahl. At age 19 he was named Music Director of the Young Musicians Foundation Debut Orchestra. During this same period, he was the pianist and conductor in master classes of Gregor Piatigorsky and Jascha Heifetz and worked with Stravinsky, Boulez, Stockhausen and Copland on premieres of their compositions at Los Angeles' Monday Evening Concerts.
In 1969, after winning the Koussevitzky Prize at Tanglewood, he was appointed Assistant Conductor of the Boston Symphony Orchestra. That year he also made his New York debut with the Boston Symphony and gained international recognition after replacing Music Director William Steinberg in mid-concert. He was later appointed Principal Guest Conductor of the Boston Symphony Orchestra where he remained until 1974. He was Music Director of the Buffalo Philharmonic from 1971 to 1979 and a Principal Guest Conductor of the Los Angeles Philharmonic from 1981 to 1985. His guest conducting includes appearances with the major orchestras of Europe and the United States.
Mr. Tilson Thomas is a two-time Carnegie Hall Perspectives artist, curating and conducting series at the hall from 2003 to 2005 and from 2018 to 2019. In the most recent series, he led Carnegie Hall's National Youth Orchestra of the United States of America both at the hall and on tour in Asia, opened the Carnegie Hall season over two evenings with the San Francisco Symphony, conducted two programs with the Vienna Philharmonic and finished with a pair of concerts leading the New World Symphony.
A winner of eleven Grammy Awards, Mr. Tilson Thomas appears on more than 120 recordings. His discography includes The Mahler Project, a collection of the composer's complete symphonies and works for voice and orchestra performed with the San Francisco Symphony, in addition to pioneering recordings of music by Charles Ives, Carl Ruggles, Steve Reich, John Cage, Ingolf Dahl, Morton Feldman, George Gershwin, John McLaughlin and Elvis Costello. His recordings span repertoire from Bach and Beethoven to Debussy and Stravinsky, and from Sarah Vaughan to Metallica.
His television work includes a series with the London Symphony Orchestra for BBC Television, broadcasts of the New York Philharmonic Young People's Concerts from 1971 to 1977 and numerous productions on PBS's Great Performances. With the San Francisco Symphony, he created a multi-tiered media project, Keeping Score, which includes a television series, web sites, and radio programs. He received a Peabody Award for his SFS Media radio series The MTT Files.
Mr. Tilson Thomas's compositions are published by G. Schirmer. In 1991, he and the New World Symphony were presented in a series of benefit concerts for UNICEF in the United States, featuring Audrey Hepburn as narrator of his work From the Diary of Anne Frank, which was commissioned by UNICEF. This piece has since been translated and performed in many languages worldwide. In August 1995, he led the Pacific Music Festival Orchestra in the premiere of his composition Shówa/Shoáh, commemorating the 50th anniversary of the bombing of Hiroshima. His vocal music includes settings of poetry by Walt Whitman and Emily Dickinson, which were premiered by Thomas Hampson and Renée Fleming, respectively. In 2016, Yuja Wang premiered his piano piece You Come Here Often?.
Mr. Tilson Thomas' song cycle Four Preludes on Playthings of the Wind, a setting of Carl Sandburg's poem, was premiered in 2016 by the New World Symphony, with Measha Brueggergosman as soloist. In 2019 the piece was recorded for Medici.tv at the New World Center and given its New York premiere as part of Mr. Tilson Thomas's second Carnegie Hall Perspectives series. His first Perspectives series also featured performances of his own compositions, including Island Music for four marimbas and percussion; Notturno for solo flute and strings, featuring soloist Paula Robison; and new settings of poems by Rainer Maria Rilke. In 2020, he led the San Francisco Symphony in the world premiere of his six-part song cycle Meditations on Rilke, and he subsequently conducted the work at the Cleveland Orchestra. Additional compositions include Street Song for brass instruments; Agnegram, an overture for orchestra; and Urban Legend, a concerto for contrabassoon that was premiered by the San Francisco Symphony. In June 2020, SFS Media released an album of works composed by Mr. Tilson Thomas, featuring live concert recordings of From the Diary of Anne Frank, narrated by mezzo-soprano Isabel Leonard, and Meditations on Rilke, sung by mezzo-soprano Sasha Cooke and bass-baritone Ryan McKinny.
Mr. Tilson Thomas is an Officier de l'Ordre des Arts et des Lettres of France, is a member of the American Academy of Arts and Sciences, was Musical America's Musician of the Year and Conductor of the Year, was Gramophone magazine's Artist of the Year and has been profiled on CBS's 60 Minutes and ABC's Nightline. He has been awarded the National Medal of Arts, has been inducted into the California Hall of Fame and the American Academy of Arts and Letters, and was a 2019 recipient of the Kennedy Center Honors.
Christian Tetzlaff, violin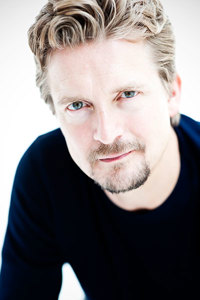 An artist known for his musical integrity, technical assurance and intelligent, compelling interpretations, Christian Tetzlaff has for many years been internationally recognized as one of the most sought-after violinists and exciting musicians on the classical music scene.
Concerts with Mr. Tetzlaff often turn into an existential experience for both the interpreter and the audience; suddenly familiar works appear in a completely new light. From the outset of his career, he has performed and recorded a broad spectrum of the repertoire, ranging from Bach's unaccompanied sonatas and partitas to 19th-century masterworks by Mendelssohn, Beethoven and Brahms; and from 20th-century concertos by Bartók, Berg and Shostakovich to world premieres of contemporary works such as the Jorg Widmann Violin Concerto. A dedicated chamber musician, he frequently collaborates with distinguished artists including Leif Ove Andsnes and Lars Vogt, and is the founder of the Tetzlaff Quartet, which he formed in 1994 with violinist Elisabeth Kufferath, violist Hanna Weinmeister and his sister, cellist Tanja Tetzlaff.
Mr. Tetzlaff works regularly with the world's leading orchestras, collaborating with conductors including Christoph Eschenbach, Andris Nelsons, Antonio Pappano, Robin Ticciati, Vladimir Jurowski, Paavo Järvi and Manfred Honeck. In North America, he performs with the orchestras of Chicago, Cleveland, Boston, Philadelphia, New York, Los Angeles, St. Louis, Pittsburgh, Minnesota and Montreal, among many others, as well as with major European ensembles including the Berlin and Vienna philharmonics, London Symphony and London Philharmonic, Leipzig Gewandhaus Orchestra, Dresden Staatskappelle and the Royal Concertgebouw Orchestra in Amsterdam. He also appears at the world's most prominent summer music festivals, including Verbier, Salzburg, Tanglewood, Edinburgh, The Proms and New York's Mostly Mozart Festival.
During the 2018-19 season, Mr. Tetzlaff returns to Tanglewood to work with the Boston Symphony under Thomas Adès, as well as to the Cleveland and National Arts Centre orchestras and the Detroit, New World and Toronto symphonies. He is the featured soloist on a U.S. tour with the San Francisco Symphony and Michael Tilson Thomas, with performances in Chicago, Washington, D.C., Boston and Seattle; and tours with his trio partners, Tanja Tetzlaff and Lars Vogt, to Los Angeles, San Francisco, Vancouver, New York, Washington, D.C. and Denver. Internationally, he tours Vietnam with the NHK Symphony Orchestra and appears with the London Symphony, Deutsches Symphonie-Orchester Berlin, Munich Philharmonic and Helsinki Philharmonic; and is Artist in Residence at London's Wigmore Hall.
Mr. Tetzlaff has received numerous awards for his many recordings, including the Diapason d'or in July 2018, the Midem Classical Award in 2017 and the German Record Critics' Award in 2015. Most recently, his recording of the Bartók Violin Concertos with the Helsinki Philharmonic and Hannu Lintu was chosen as the Gramophone Concerto Recording of the Year. Of special significance is his recording of the unaccompanied Bach Sonatas and Partitas, which he recorded for the third time in 2017 for Ondine.
Music occupied a central place in Mr. Tetzlaff's family and his three siblings are all professional musicians. Born in Hamburg in 1966, he did not begin intensive study of the violin until making his concert debut playing the Beethoven Violin Concerto at the age of 14 and attributes the establishment of his musical outlook to his teacher at the conservatory in Lübeck, Uwe-Martin Haiberg, for whom musical interpretation was the key to violin technique, rather than the other way around.
Mr. Tetzlaff currently performs on a violin modeled after a Guarneri del Gesu made by German violin maker Peter Greiner.
Dean Whiteside, conductor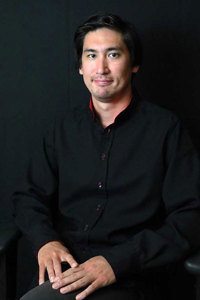 Dean Whiteside was born in New York City and trained in Vienna at the University of Music and Performing Arts. He is a former New World Symphony Conducting Fellow. Mr. Whiteside is founder and director of the Nashville Sinfonietta, hailed by The Tennessean as "a virtuoso band." He opened the Blair School of Music's 2013-14 season directing a multimedia realization of Haydn's Seven Last Words of Our Savior on the Cross called "innovative" by The Tennessean and "deeply meditative and satisfyingly original" by ArtsNash. 
Mr. Whiteside's European debut came in 2011 after winning the Jorma Panula Blue Danube Masterclass and Competition. He has conducted orchestras such as the Boston Symphony, Danish National Symphony, Jacksonville Symphony, Juilliard Orchestra, Opéra Orchestre National Montpellier, Orlando Philharmonic, Polish Baltic Philharmonic, Sibiu Philharmonic, Tonhalle Orchestra Zurich, Tokyo Philharmonic, Wiener Kammerorchester and Zagreb Philharmonic, as well as the Vanderbilt Orchestra on a five-city tour of China. He has served as Cover Conductor to the Dallas Symphony and San Francisco Symphony.
Mr. Whiteside is the winner of the American Prize in Conducting and received second prize and the Zagreb Philharmonic Orchestra Award at the Sixth International Competition of Young Conductors Lovro von Matačić. Other awards include the 2017 Mahler Conducting Fellowship, Bruno Walter Memorial Foundation Conducting Scholarship, Croatian Composers' Society Award, David Effron Conducting Fellowship, Bayreuth Festival Scholarship and David Rabin Performance Prize. He has received fellowships from the Aspen Music Festival, Atlantic Music Festival, Cabrillo Festival of Contemporary Music and Castleton Festival.
Mr. Whiteside has worked closely with such conductors as Bertrand de Billy, Fabio Luisi, Lorin Maazel, Jun Märkl, Kurt Masur, Jorma Panula, Leonard Slatkin and Robert Spano. He began his conducting studies with Robin Fountain at Vanderbilt University.