Events & Tickets
Roll camera! NWS goes to the movies, performing selections from Hollywood films like Ben-Hur; Schindler's List; Lawrence of Arabia; Crouching Tiger, Hidden Dragon; The Wizard of Oz and more. In the director's seat for this special performance is Richard Kaufman, renowned pops conductor, who will also be joined by violinist Philippe Quint. Select works will be accompanied by film clips projected over the orchestra. 
Program
Alfred Newman
(1900-1970)

20th Century Fox Fanfare (1933)

Richard A. Whiting
(1891-1938)
Arranged by John Williams

"Hooray for Hollywood" from Hollywood Hotel (1937)

Erich Korngold
(1897-1957)

"March of the Merry Men" from The Adventures of Robin Hood (1938)

Elmer Bernstein
(1922-2004)

Theme from To Kill a Mockingbird (1962)

Maurice Jarre
(1924-2009)

Overture to Lawrence of Arabia (1962)

Bernard Herrmann
(1911-1975)

** Prelude and Finale from Citizen Kane (1941)

Theme from Schindler's List (1994)

Charlie Chaplin
(1889-1977)

"Tango Bitterness" from Monsieur Verdoux (1947)

Ennio Morricone
(1928-2020)

Love Theme from Cinema Paradiso (1988)

** "The Empire State Building" from King Kong (1933)

** Selections from Ben-Hur (1959)

"Fanfare and March (Bread & Circus)"
"Parade of the Charioteers"
Crouching Tiger Concerto (2000)

I. Crouching Tiger, Hidden Drago
Harold Arlen
(1905-1986)
Lyrics by Edgar Yip Harburg

** Selections from The Wizard of Oz (1939)

"Over the Rainbow"
"If I Only Had a Brain"
"The Devil's Dance" from The Witches of Eastwick (1987)

"Transylvanian Lullaby" from Young Frankenstein (1974)

Charlie Chaplin
(1889-1977)

"Smile" from Modern Times (1936)

"Ride of the Cossacks" from Taras Bulba (1962)

**  featuring film clips
Select film clips by PGM Productions
Producer: John Goberman
Technical Supervisor: Pat McGillen
Music Preparation: Larry Spivack
A Symphonic Night at the Movies is a production of PGM Productions, Inc. (New York) and appears by arrangement with IMG Artists.
Alfred Newman
20th Century Fox Fanfare (1933)
Alfred Newman made the leap from Broadway conductor to Hollywood composer in the early 1930s, scoring films for Charlie Chaplin and the producer Samuel Goldwyn. He composed the 20th Century Fox Fanfare in 1933 to accompany the logo of that new studio, beginning a fruitful relationship that lasted for decades. The Fanfare had fallen out of use by the 1970s, but director George Lucas insisted that it be included in the original release of Star Wars in 1977, launching its revival that continues to this day.
Richard A. Whiting
"Hooray for Hollywood" from Hollywood Hotel (1937)
"Hooray for Hollywood" first appeared as the opening number of a comedy from 1937 directed by Busby Berkeley, who showed off his signature visual style in a scene featuring the Benny Goodman Orchestra marching onto the tarmac to board a plane for Los Angeles. This instrumental arrangement by Hollywood legend John Williams has become the unofficial anthem of the Academy Awards.
Erich Korngold
"March of the Merry Men" from The Adventures of Robin Hood (1938)
As a successful opera composer in Vienna, Erich Korngold was already a master of grandiose, vivid scene-painting by the time he was recruited to compose film scores in Hollywood. His operatic sense of drama is especially evident in the Oscar-winning score for The Adventures of Robin Hood, starring the dashing Errol Flynn as the egalitarian outlaw from Sherwood Forest. This excerpt shows off the swashbuckling flavor of Korngold's score, a perfect backdrop to Robin Hood's escapades in those vibrant green tights (a miracle of the Technicolor process).
Elmer Bernstein
Theme from To Kill a Mockingbird (1962)
Elmer Bernstein was among the upper echelon of Hollywood composers a generation after the first great wave of European immigrants. From The Ten Commandments (1956) to Ghostbusters (1984) and Cape Fear (1991), Bernstein's evocative scores demonstrate an uncanny staying power and adaptability. His theme music for To Kill a Mockingbird (1962) captures both the innocence and tension that play out in this classic film adaptation starring Gregory Peck.
Maurice Jarre
Overture to Lawrence of Arabia (1962)
The French composer Maurice Jarre won the first of his three Oscars for Lawrence of Arabia, which sets up the epic sweep of the film with a lush, percussive Overture. He went on to win again for Doctor Zhivago (1965) and A Passage to India (1984), all created for films directed by David Lean.
Bernard Herrmann
** Prelude and Finale from Citizen Kane (1941)
Bernard Hermann had an uncanny ability to heighten the innermost emotions of any scene, making him a favorite partner of some of film's most uncompromising auteurs. His first great partnership was with Orson Welles, including music for Citizen Kane in 1941. He went on to score many of Alfred Hitchcock's iconic films (Psycho, North by Northwest and Vertigo, among others), and he died just after completing the gritty score for Martin Scorcese's Taxi Driver.
John Williams
Theme from Schindler's List (1994)
John Williams—the man responsible for the music of Jaws, Star Wars, E.T., Raiders of the Lost Ark, the Harry Potter movies and so many other unforgettable themes—has amassed an astonishing 52 Oscar nominations, with five wins and counting, including his music for Schindler's List, Steven Spielberg's powerful portrayal of a German businessman and the many Jews he saved from Nazi concentration camps. The Theme features a plaintive violin solo (recorded on the soundtrack by Itzhak Perlman), a sound that echoes the musical traditions of Jewish culture in Eastern Europe.
Charlie Chaplin
"Tango Bitterness" from Monsieur Verdoux (1947)
Charlie Chaplin is so well known for directing and starring in his own movies that his talents as a composer are often forgotten. He took a stab at a tango in a 1947 dark comedy that marked a major shift for him, when he dropped the "Little Tramp" character to play a serial killer who marries and slays wealthy widows.
Ennio Morricone
Love Theme from Cinema Paradiso (1988)
The Italian composer Ennio Morricone first made a splash writing music for "Spaghetti Westerns" directed by Sergio Leone, earning a place among the immortals of movie music through The Good, The Bad and The Ugly (1966), with its ocarinas, surf guitar and whistling. In 1988 Morricone produced maybe the greatest love theme ever projected in a theater in this recurring melody from Cinema Paradiso.
Max Steiner
** "The Empire State Building" from King Kong (1933)
Max Steiner, born into an Austrian family of theater producers, brought his solid training from the Vienna Conservatory and his early knack for light operetta when he relocated to New York at the start of World War I. In 1929, in the very early years of "talkies", he was recruited by the Hollywood studio RKO, where in 1933 he composed the fantastical score for King Kong that helped set the precedent for injecting Wagnerian drama from the opera house into film scores.
Miklós Rózsa
** Selections from Ben

-

Hur (1959)
The Hungarian-born composer Miklós Rózsa spent the early parts of his career in Paris and London, but the outbreak of World War II drove him, like so many of his European counterparts, to pursue opportunities in the United States. Rózsa had already tried his hand at film scoring before his first trip to Hollywood in 1939, but he soon became a top practitioner in that crowded field. His Oscar-winning score for Alfred Hitchcock's 1945 film Spellbound gave many theatergoers their first taste of the theremin, that spooky electronic instrument, while his more traditional, brassy score for Ben-Hur (1959) earned that film one of its record-breaking 11 Academy Awards.
Tan Dun
Crouching Tiger Concerto (2000)
Following studies at the Central Conservatory of Music in Beijing, composer Tan Dun moved to New York in 1986 for doctoral work at Columbia University. He has honed a distinctive sound that draws on his experiences growing up in rural Hunan province and playing violin with a Peking opera troupe, combined with contemporary ideas of texture and drama rooted in New York's avant-garde art and music scenes. His works appear in concert halls and opera houses around the world, but perhaps no project has done more to advance his name than the music he provided for Ang Lee's blockbuster film Crouching Tiger, Hidden Dragon, which earned Tan both Oscar and Grammy Awards in 2000. He reworked excerpts of the film score to create the Crouching Tiger Cello Concerto, drawing on the prominent music for solo cello already featured in the soundtrack.
Harold Arlen
** Selections from The Wizard of Oz (1939)
Like many of the core contributors to the Great American Songbook, Harold Arlen (born Hyman Arluck) was raised amid the devotional singing and festive dance music of Jewish immigrants. He worked as a house songwriter for The Cotton Club in Harlem in the early 1930s, where he wrote the hit "Stormy Weather" that was first sung by Ethel Waters, and from there he leapt to California to write songs for movie musicals. Metro-Goldwyn-Mayer hired Arlen and his lyricist partner "Yip" Harburg to write songs for The Wizard of Oz, and Arlen struggled mightily to find the right tone for the ballad to be sung by the 16-year-old Judy Garland, until that immortal melody, starting with its hopeful leap up the octave, came to him while out for a drive with his wife. "Over the Rainbow" ended up winning the Oscar for best original song. Arlen had less work to do with the Scarecrow's comic introduction, since all it took was new lyrics from Harburg to create "If I Only Had a Brain" out of a song of theirs that had been cut from an earlier Broadway musical.
John Williams
"The Devil's Dance" from The Witches of Eastwick (1987)
To conjure the diabolical mood of "The Devil's Dance" in the macabre comedy The Witches of Eastwick, John Williams revisited the imagined link between the devil and certain type of fiery fiddling that has fascinated the likes of Tartini, Paganini, Saint-Saëns, Stravinsky and so many other composers over the ages.
John Morris
"Transylvanian Lullaby" from Young Frankenstein (1974)
John Morris wrote the music for Mel Brooks' first film in 1967, The Producers, and they teamed up for a total of 20 movies. With the "Transylvanian Lullaby" from Young Frankenstein, Morris proved why he was a perfect match for Brooks' brand of irreverent comedy—because parody only works when one has total command of the source material being skewered.
Charlie Chaplin
"Smile" from Modern Times (1936)
Charlie Chaplin wrote his most famous song, "Smile," as an instrumental theme for Modern Times in 1936, and it became a jazz standard with the addition of lyrics in 1954. Like so much of Chaplin's double-edged comedy, there is a profound sadness and world-weariness to this melody that urges a smile no matter what life throws at you.
Franz Waxman
"Ride of the Cossacks" from Taras Bulba (1962)
To put himself through music school in Berlin, Franz Waxman played American-style jazz in nightclubs. That side gig led to Waxman's first job in the film industry, working as an orchestrator and conductor at a German studio in 1929. Five years later he relocated to California, where he made an immediate impact with his first original score for Hollywood: The Bride of Frankenstein (1935). He was ultimately nominated for 12 Academy Awards, and he took home Oscars in two consecutive years, for Sunset Boulevard (1950) and A Place in the Sun (1951). For the 1962 period piece Taras Bulba about a Cossack army fighting for independence from Polish conquerors, Waxman created this thrilling ride for the equestrian warriors.
-- © 2022 Aaron Grad
Aaron Grad is a composer and writer based in Seattle. In addition to providing program notes for the New World Symphony, Orpheus Chamber Orchestra, Baltimore Symphony Orchestra and others, he is also the artistic director of Many Messiahs, a project that reframes George Frideric Handel's masterpiece as a collective call for justice.
FOR YOUR SAFETY 
As of September 18, 2021, these are the guidelines that all guests at New World Symphony concerts must follow. These guidelines will apply to all members of your party before they are allowed to enter the New World Center and to any users of the tickets purchased by you.  Click here for additional information.
COVID REQUIREMENTS: 
We request that all guests are fully vaccinated against COVID-19 (at least two weeks after final dose) and provide proof of vaccination; i.e. original vaccination card, copy of vaccination card, or picture of vaccination card. Name on vaccination card must match name on ID. 

In lieu of proof of vaccination, we require proof of a negative COVID-19 diagnostic test result within 72-hours (including for unvaccinated children under 12 years of age). Name on test result must match name on ID. Results from self-test kits and test-at-home kits will not be accepted.




Masks are required inside New World Center at all times, regardless of vaccination status. 
DAY OF EVENT 
Please arrive early for check-in process. 

Please bring your ID and proof of vaccination or negative test result. As noted above, the full name on your ID must match the name on your vaccination card or COVID test result. 

Please remember to bring a mask. 
By attending our events, you voluntarily accept responsibility for all risks related to exposure to COVID-19.
Richard Kaufman, conductor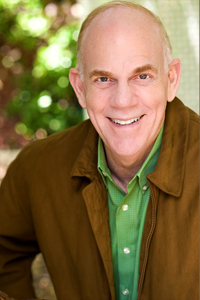 Richard Kaufman has devoted much of his musical life to conducting and supervising music for film and television productions, as well as performing film and classical music in concert halls and on recordings. The 2021-22 season marks his 17th season with the Chicago Symphony concert series "CSO at the Movies" and his 31st season as Principal Pops Conductor of the Pacific Symphony. He holds the permanent title of Pops Conductor Laureate with the Dallas Symphony.  
Mr. Kaufman's 2021-22 season includes debut engagements with the Brevard Music Center, New World and Fort Worth symphonies, and return engagements with the Cleveland Orchestra, RTE National Symphony in Dublin and Iceland Symphony. Recent highlights include debuts with the New York Philharmonic, Leipzig Gewandhaus Orchestra, Philadelphia Orchestra, Toronto Symphony Orchestra and Handel and Haydn Society.
In 2015 Mr. Kaufman made his debut with the Boston Pops Orchestra, substituting for John Williams at the Annual Pops Film Night, and Mr. Williams invited Mr. Kaufman to share the podium at the annual Tanglewood Film Night in August 2016. In 2016, two days before its official theatrical release, Mr. Kaufman conducted the San Diego Symphony in a live performance of Michael Giacchino's new score for Star Trek Beyond, accompanying the film in its gala world premiere in IMAX. 
One of the world's leading conductors of film music, Mr. Kaufman regularly appears with the symphony orchestras of New York, Cleveland, San Francisco, Atlanta, St. Louis, London, Liverpool, Dublin, Indianapolis, San Diego and the Royal Scottish National Orchestra. He is often engaged to conduct such legendary film titles as Jurassic Park, Star Wars (A New Hope, The Empire Strikes Back, Return of the Jedi), Singin' in the Rain, The Wizard of Oz, Psycho, Vertigo, North by Northwest, Casablanca, The Bride of Frankenstein, Jaws, Pirates of the Caribbean 1 and 2, Silverado, Raiders of the Lost Ark, E.T. the Extra-Terrestrial, Amadeus and Star Trek.
Mr. Kaufman received the 1993 Grammy Award for Best Pop Instrumental Performance. He supervised music for Metro-Goldwyn-Mayer Studios for 18 years, receiving two Emmy nominations.
Philippe Quint, violin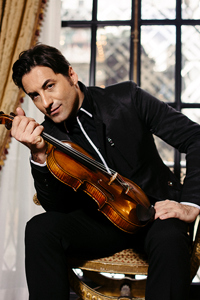 One of the most versatile and imaginative artists on the concert stage today, multiple Grammy Award-nominated violinist Philippe Quint is internationally recognized for his unique approach to classical core repertoire, championing new music, rediscovering neglected works and creating a new format of docu-concert experience—multimedia journeys about lives of Astor Piazzolla and Charlie Chaplin. "Truly phenomenal" is how BBC Music Magazine recently described him, also adding that his "tonal opulence, generously inflected with subtle portamentos, sounds like a throwback to the glory days of Fritz Kreisler."
With an award-winning discography of 17 commercial releases that can be found on Warner Classics, Naxos and Avanti Classics, Mr. Quint regularly appears with major orchestras and conductors worldwide at venues ranging from the Gewandhaus in Leipzig to Carnegie Hall in New York, while making frequent guest appearances at the most prestigious festivals including Verbier, Aspen, Colmar, Hollywood Bowl and Dresden Festspiele.
Mr. Quint's appearances in recent seasons have taken him to the London Philharmonic, Los Angeles Philharmonic, Chicago Symphony, Baltimore Symphony, Seattle Symphony, Detroit Symphony, Indianapolis Symphony, Houston Symphony, New Jersey Symphony, Minnesota Orchestra, Bournemouth Symphony, Weimar Staatskapelle, Orchestre National du Capitole de Toulouse, Royal Liverpool Philharmonic, Bilbao Orkestra Sinfonikoa, China National Symphony, Orpheus Chamber Orchestra, Berlin Komische Oper Orchestra and Leipzig's MDR, performing under the batons of such renowned conductors such as the late Kurt Masur, Edo De Waart, Andrew Litton, Tugan Sokhiev, Ludovic Morlot, James Gaffigan, Carl St. Clair, Michael Stern, Vladimir Spivakov, Cristian Macelaru, Kristian Jarvi, Krzysztof Urbanski, Jorge Mester, Jahja Ling, Krzysztof Urbanski, Carlos Miguel Prieto, Tugan Sokhiev, Tito Munoz, Steven Sloane and Bramwell Tovey.
Mr. Quint plays the magnificent 1708 "Ruby" Antonio Stradivari violin on loan to him through the generous efforts of The Stradivari Society®.