Events & Tickets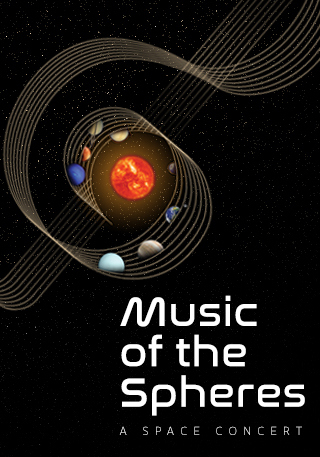 Special Event
MUSIC OF THE SPHERES: A SPACE CONCERT
New World Center
Friday, February 21 at 7:30 PM
Saturday, February 22 at 7:30 PM
Program
Join NWS for an extraordinary journey through the cosmos and into the unknown with special musical guests and scientists from NASA. With galactic imagery illuminating the performance hall, conductor Edwin Outwater leads an unforgettable voyage to Mars and Jupiter in Gustav Holst's The Planets, the moon in Claude Debussy's ethereal tribute, worlds beyond in John Williams' iconic film scores and much more. Grammy Award-winning composer and conductor Eric Whitacre will take the stage for his Deep Field, inspired by the world-famous Hubble Telescope. It vividly portrays the wonders of the universe by pairing orchestra with chorus and audience, who join the performance by using an app. Ticketholders are invited to join a post-concert discussion with the artists and NASA scientists.
Loading Concert Information
Program
The Unanswered Question (1908)

The Planets, Op. 32 (1914-16)

Claude Debussy
(1862-1918)
Arranged for orchestra by Arthur Luck

Guillaume Connesson
(b. 1970)

Asteroid 4179: Toutatis (2005)

Suite from Close Encounters of the Third Kind (1978)

Main Title from Star Wars (1977)

Joseph Haydn
The Creation
  (1797-98)
Edwin Outwater, conductor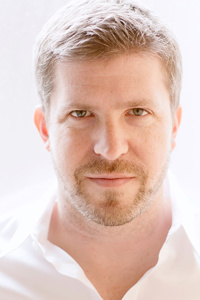 Edwin Outwater is a visionary conductor who is reinventing the concert experience with major orchestras and institutions throughout the world. He is Artistic Director of the Eastern Sierra Symphony, Artistic Director of The Line-Up, and Music Director Laureate of the Kitchener-Waterloo Symphony in Ontario, Canada. An ardent champion of new music and cross-cultural and interdisciplinary collaboration, he is equally adept at interpreting canonical masterworks, premiering new commissions and connecting audiences with repertoire beyond the mainstream. He is, in the words of Michael Tilson Thomas, "one of the most innovate conductors on the scene today."
Mr. Outwater's recent projects include "Sound Health," a collaboration with soprano Renée Fleming, The Kennedy Center and the National Institutes of Health, as well as a jazz version of Mussorgsky's Pictures at an Exhibition, with Wynton Marsalis, the Jazz at Lincoln Center Orchestra and the Chicago Symphony. He also appeared with the Orchestra of St. Luke's at Carnegie Hall in a concert for families featuring a world premiere of composer Caroline Shaw, narrated by actor John Lithgow. This season, Chicago was introduced to The Line-Up, an outdoor concert series he created and curated at Gallagher Way (adjacent to Wrigley Field), which combines multi-genre music performances with the technological capabilities of major-league sports.
A long association with the San Francisco Symphony continues with multiple concerts and collaborations including Mr. Outwater's fourth appearance in five years as conductor and curator in their acclaimed SoundBox series. He has previously served as San Francisco Symphony's Director of Summer Concerts (2014-17), Resident Conductor (2001-06) and Wattis Foundation Music Director of the San Francisco Symphony Youth Orchestra (2001-05). Highlights include collaborations with Michael Tilson Thomas, Kurt Masur and Yo-Yo Ma in subscription appearances. As Music Director of the Kitchener-Waterloo Symphony from 2007-17, Mr. Outwater revitalized the orchestra and brought it international acclaim. He led notable world premieres from a wide range of composers, including Nico Muhly, Nicole Lizée, Richard Reed Parry, Owen Pallett and many others. His Intersections series connected orchestral music to other disciplines, including quantum physics, neuroscience, literature, film, food and yoga. It also featured a diverse array of artists from all musical genres, from cellist Johannes Moser to Inuit throat-singer Tanya Tagaq. Mr. Outwater also recorded From Here On Out, the Kitchener-Waterloo Symphony's 2011 Analekta release of music by Muhly, Radiohead's Jonny Greenwood and Arcade Fire's Richard Reed Parry. In 2016 he created "Hack The Orchestra," the first ever orchestra hackathon that challenged young programmers to create new content for the concert experience.
Mr. Outwater's recent debuts include Orchestra of St. Luke's at Carnegie Hall, Nagoya Philharmonic, Lyric Opera of Chicago and Japan's Pacific Music Festival, as well as return engagements with the Chicago, San Francisco, Utah, and Tokyo Metropolitan symphonies, among others. His commitment to music education and young musicians continues with returns to the New World Symphony, Music Academy of the West, San Francisco Conservatory and as conductor of the inaugural season of the Flemish Youth Orchestra. In the United States, Mr. Outwater has conducted the New York and Los Angeles philharmonics, as well as symphonies of Baltimore, Chicago, Detroit, St. Louis, Houston and Seattle. In Canada, he has led the National Arts Centre Orchestra and the symphonies of Toronto, Calgary, Edmonton, Winnipeg and Victoria. International appearances include the Tokyo Metropolitan Orchestra, Tokyo Symphony, Kyoto Symphony, BBC NOW, Brussels Philharmonic, New Zealand Symphony, Mexico City Philharmonic, Orquesta Sinfónica de Xalapa, and Hong Kong Sinfonietta.
A native of Santa Monica, California, Mr. Outwater graduated cum laude in English literature from Harvard University. He received his degree in conducting from the University of California Santa Barbara, where he studied with Heiichiro Ohyama and Paul Polivnick, besides studying music theory and composition with John Stewart, Joel Feigin and Leonard Stein.
Eric Whitacre, conductor/composer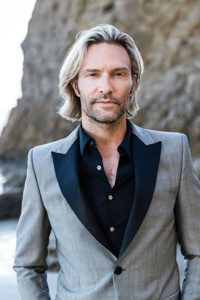 Grammy Award-winning composer and conductor Eric Whitacre is among today's most popular musicians. His works have been programmed worldwide by millions of amateur and professional performers, while his ground-breaking Virtual Choirs have united singers from over 120 different countries. Eric, a graduate of the prestigious Juilliard School of Music, is presently Artist in Residence with the Los Angeles Master Chorale, following five years as Composer in Residence at the University of Cambridge, UK.
As conductor of the Eric Whitacre Singers, he has released such chart-topping albums including Light and Gold and Water Night. In high demand as guest conductor, he has drawn capacity audiences to concerts with the Netherlands Radio Choir, London Symphony Orchestra, Flemish Radio Choir, and Minnesota Orchestra. His creative versatility shines through collaborations with legendary Hollywood composer Hans Zimmer and British pop icons Laura Mvula, Imogen Heap and Annie Lennox, and major classical commissions for, among others, the BBC Proms, Minnesota Orchestra, Rundfunkchor Berlin, The Tallis Scholars, Chanticleer, Los Angeles Master Chorale and The King's Singers.
A charismatic speaker, Mr. Whitacre has given keynote addresses for many Fortune 500 companies and global institutions, from Apple and Google to the World Economic Forum in Davos and the United Nations Speaker's Programme, while his two mainstage talks at the hugely influential TED conference in Long Beach CA received standing ovations. He reached new audiences in 2018 when his composition Deep Field became the foundation for a pioneering audiovisual collaboration between Eric, NASA, the Space Telescope Science Institute, Music Productions and 59 Productions.
Winston E. Scott, Astronaut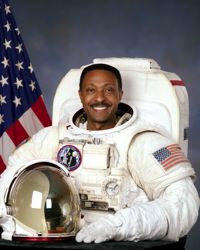 Winston E. Scott is a retired U.S. Navy Captain and aviator. He entered Naval Aviation Officers Candidate School in 1973 and completed flight training and was designated a naval aviator in 1974. He later earned his master of science degree in aeronautical engineering with avionics.
During his Navy career, Captain Scott served as a helicopter pilot with Helicopter Anti-Submarine Warfare Squadron Light Thirty-Three at NAS North Island, California, flying the SH-2F helicopter. He later served a tour of duty as a fighter pilot with Fighter Squadron Eighty Four at NAS Oceana, Virginia flying the F-14 Tomcat fighter/interceptor. He subsequently served as a production test pilot and engineering director at the Naval Aviation Depot at NAS Jacksonville, as a research development test and evaluation (RDTE) pilot and Deputy Director of the Tactical Aircraft Systems Department in Warminster, Pennsylvania. As a RDTE pilot Captain Scott was current in the F-14 Tomcat, F/A-18 Hornet and A-7 Corsair aircrafts. He has accumulated more than 7,000 hours of flight time in more than 25 different military and civilian aircraft and more than 200 shipboard landings. Captain Scott was an associate instructor of electrical engineering at Florida A&M University and Florida Community College at Jacksonville.
Captain Scott was selected to become an astronaut by NASA in 1992. Serving as a mission specialist, he logged over 24 days in space; including three spacewalks totaling over 19 hours. He has advised elected officials on matters related to space and aeronautics. Semi-retired Captain Scott currently serves as Senior Advisor to the President for External Relations at Florida Institute of Technology. He holds the rank of professor of aeronautics in the college of aeronautics and professor of music in the college of psychology and liberal arts.
Captain Scott's book Reflections from Earth Orbit was published in 2005.