Events & Tickets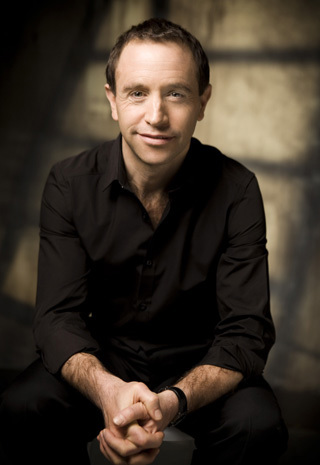 Orchestra Concert,WALLCAST® Concert
MUSIC OF VIENNA
New World Center
Saturday, December 12 at 7:30 PM
Sunday, December 13 at 2:00 PM
Program
Brahms, plagued by Beethoven's shadow, often lamented "the footsteps of a giant" behind him. With the nickname "Beethoven's 10th," Brahms' first foray into the symphonic genre ultimately proved a highly-anticipated masterpiece all his own. A dramatic, foreboding start in the timpani unfolds into one of the most expressive and powerful symphonies of all time. Schoenberg's revolutionary, pictorial gem is based on a poem by Richard Dehmel. From sweeping romanticism to stark realism, come hear the best the City of Music has to offer.
**The Saturday, December 12 performance will be presented as a WALLCAST™ concert, presented by Citi®, in SoundScape Park. WALLCAST™ concerts are free and do not require a ticket.**
Program
Arnold Schoenberg
(1874-1951)
Approx. Duration: 32 minutes

Transfigured Night, Op. 4 (1899; arranged for string orchestra 1917; revised 1943)

Johannes Brahms
(1833-1897)
Approx. Duration: 45 minutes

Symphony No. 1 in C minor, Op. 68 (1862-1876)

Un poco sostenuto—Allegro
Andante sostenuto
Un poco allegretto e grazioso
Adagio—Più andante—Allegro non troppo, ma con brio  
Arnold Schoenberg
Transfigured Night, Op. 4 (1899; arranged for string orchestra 1917; revised 1943)

Approximate duration: 32 minutes
Arnold Schoenberg began studying violin at eight, and he soon tried his hand at composition. The closest he came to formal study as a composer was through his friendship, struck up in the 1890s, with Alexander von Zemlinsky, a graduate of the Vienna Conservatory. Zemlinsky, just three years older than Schoenberg, was more a peer than a teacher, but he was instrumental in helping Schoenberg get his earliest music performed in Vienna. 
For his breakthrough string sextet from 1899, Schoenberg took the principle behind orchestral tone poems and applied it to chamber music. The work's five connected sections follow the shape and mood of the poem Verklärte Nacht (Transfigured Night) by Richard Dehmel. The translation here is by Walter Frisch: 
Two people walk through the bare, cold woods; the moon runs along, they
gaze at it. The moon runs over tall oaks, no little cloud dulls the heavenly
light, into which the black points reach. A woman's voice speaks:
I bear a child, and not by you. I walk in sin alongside you. I have gone
seriously astray. I believed no longer in good fortune, yet still had a great
longing for a full life, for a mother's happiness and duty; then I became
reckless; horror-stricken, I let myself be taken by a stranger and even
blessed myself for it. Now life has taken its revenge: now have I met you,
oh, you.
She walks with clumsy gait. She gazes upward; the moon runs along. Her
somber glance drowns in the light. A man's voice speaks:
The child that you conceived, let it be no burden to your soul; oh, look,
how clear the universe glitters! There is a radiance about everything; you
drift along with me on a cold sea, yet a special warmth glimmers from you
in me, from me in you. It will transfigure the strange child, you will bear it for
me, from me; you have brought the radiance into me, you have made me a
child myself.
He holds her around her strong hips. Their breath mingles in the air.
Two people walk through the high, clear night. 
Schoenberg's scoring for pairs of violins, violas and cellos matches the pioneering sextets by Brahms, while the chromatic harmonies owe a debt to Wagner. With more than a century's hindsight, and in light of what Schoenberg went on to compose, Transfigured Night sounds downright lush and Romantic, especially in this arrangement for string orchestra he made in 1917. It is a reminder that Schoenberg's evolution toward free atonality (around 1910) and ultimately the 12-tone system (around 1920) was grounded in a deep appreciation and understanding of traditional harmony. 
Transfigured Night traverses a tonal journey of dark to light, beginning in a minor key and ending in the major mode of the same key. The opening theme plods down the minor scale over a droning D pedal; the dotted rhythms, with their funereal mood, reappear throughout the score. 
The second section, beginning with an unexpected and foreign major chord, corresponds to the second stanza of the poem, in which the woman "confesses a sin to the man at her side: she is with child and he is not its father." The music becomes agitated, smeared with rising chromatics, until the third section intervenes with music again of a simpler and more somber character, corresponding with the poem's narrative sections. 
This section ends on an E-flat minor chord, and here the crucial shift occurs: a G-flat, the very note that gives E-flat minor its characteristic sadness, is reinterpreted as F-sharp, the bright major third in the new key of D. This transformation (or transfiguration) matches the point in the poem when the man implores the woman to "not burden her soul with thoughts of guilt." A lustrous violin solo brightens the shadows of night, just as, in the poem, "the moon's sheen enwraps the universe." The final section of music is a tranquil coda in D major, basking in the warmth that "will transfigure the little stranger." The stepping theme of the beginning takes on a more hopeful variant, and the work closes with shimmering harmonics and arpeggios. 
Additional Resources 
Chapter from The Early Works of Arnold Schoenberg by musicologist Walter Frisch 
PDF score from the IMSLP Petrucci Music Library 
Article in Harper's Magazine suggesting a link between Dehmel's poem and Gustav Klimt's famous painting, The Kiss 
Gallery of Schoenberg's own paintings and drawings
Johannes Brahms
Symphony No. 1 in C minor, Op. 68 (1862-1876)

Approximate duration: 45 minutes
Brahms made quite an impression on Robert Schumann when the two met in 1853. In an article entitled "New Paths," Schumann extolled the talent and promise of his 20-year-old protégé. He wrote of Brahms, "When once he lowers his magic wand over the massed resources of chorus and orchestra, we shall have in store for us wonderful insights into the secret of the spiritual world." 
Despite Schumann's prediction (or perhaps partly because of it), Brahms struggled to find his orchestral voice. He grappled with a Piano Concerto from 1854 to 1859, and he tried sketching a symphony in 1855 but ended up using the material in other works. He began another symphony in 1862, sending a fragment to Clara Schumann for her opinion; she encouraged him to finish it, but Brahms stalled again. In 1872 he claimed, "I shall never write a symphony! You can't have any idea what it's like always to hear such a giant marching behind you!" 
The giant in question was Beethoven. His legacy haunted Brahms, especially in the tradition-bound genres of symphonies and string quartets. Brahms was 40 by the time he released a quartet publicly, after destroying many false starts. In the same year he finally completed his first major work for orchestra alone, the unconventional Variations on a Theme of Joseph Haydn (Opus 56a). Having gained his confidence, Brahms returned to the symphonic sketches that had languished since 1862. He labored over the First Symphony from 1874 to 1876, continuing to make changes even once rehearsals started for the November 4 debut in Karlsruhe. 
Brahms' Symphony No. 1 owes much to Beethoven. Its key structure, moving from C minor to C major, tracks the same course as the Beethoven's Fifth Symphony. The finale uses a chorale theme that resembles the famous "Ode to Joy" of Beethoven's Ninth. These correspondences were not accidental, nor sly; in response to a friend who noted the similarities, Brahms quipped, "Any ass can see that!" The Symphony has been called "Beethoven's Tenth"—an honorific first bestowed by the conductor Hans von Bülow—and the truth of the claim has more to do with Brahms' deep grasp of Classical form and structure than any surface-level intersections. 
The First Symphony begins with a slow introduction. It enters at full intensity, with a saturated melody climbing over the throbbing pulse of the timpani until arriving on a tense dominant chord. 
Central elements of the introduction, including the triplet pulse and the pungent descending intervals, carry over into the Allegro body of the movement. 
The main theme exploits plummeting dissonances, while a contrasting major-key motive ascends in consonant leaps. 
The unmistakable interval of a falling major third—the same drop as in the first notes of Beethoven's Fifth Symphony—appears in particularly tense moments, carrying with it all the associations of that fateful earlier work. 
The middle movements of the Symphony visit two foreign and untroubled worlds. The slow movement moves to the bright key of E major, and its Andante sostenuto tempo is rather lively, especially once the interlocking layers of rhythms begin to churn. 
The third movement, meanwhile, is less cheeky than a true scherzo, beginning with a breezy clarinet melody. 
The key setting is A-flat major, which creates a large-scale symmetry: the keys of the four movements are C, E, A-flat and C, in each case rising by a major third. The key relationships between movements, like the intervals between two notes, exert gravitational pull—in this case, steadily ascendant. 
The finale again begins with a slow introduction. 
After a series of minor-key figures suggestive of the Symphony's opening, the major key enters with a majestic horn theme, based on a melody Brahms heard played by an alphorn in Switzerland. 
The fast portion of the finale begins with a chorale led by the violins, a self-evident homage to Beethoven's Ninth Symphony. 
The path to redemption for Brahms' First is not direct, though, and it continually dredges up turbulent reminders of the opening movement until the chorale washes away the last stains of tragedy and struggle. 
Additional Resources
PDF score from the IMSLP Petrucci Music Library 
Detailed listening guide by musicologist Kelly Dean Hansen 
Analysis and appreciation of Brahms' First Symphony from The Guardian 
Did They or Didn't They? An attempt by historian Robert Greenberg to untangle the true relationship between Brahms and Clara Schumann 
-- Copyright © 2015 Aaron Grad 
Aaron Grad is a composer, guitarist and writer based in Seattle. Besides providing program notes for the New World Symphony, he has been the Orpheus Chamber Orchestra's program annotator since 2005 and also contributes notes to the Saint Paul Chamber Orchestra and Seattle Symphony.
Audio clips provided by Naxos of America, Inc. 
Mark Wigglesworth, conductor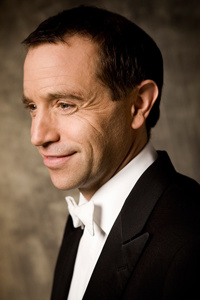 Internationally renowned and Olivier Award-winning conductor Mark Wigglesworth is one of the outstanding musicians of his generation, as much at home in the opera house as the concert hall. Recognized for his masterly interpretations, his highly detailed performances combine a finely considered architectural structure with great sophistication and rare beauty. Through a broad repertoire ranging from Mozart to Boulez, he has forged enduring relationships with many orchestras and opera houses throughout the world.
Mr. Wigglesworth's book The Silent Musician: Why Conducting Matters was published in 2018 by Faber & Faber. He has enjoyed a long relationship with English National Opera (Lady Macbeth of the Mtsensk District, Così fan Tutti, Falstaff, Katya Kabanova, Parsifal, Force of Destiny, Magic Flute, Jenůfa, Don Giovanni and Lulu), and operatic engagements elsewhere include The Royal Opera House, Covent Garden (Die Meistersinger von Nürnberg, Rise and Fall of Mahagonny), The Metropolitan Opera, New York (The Marriage of Figaro) as well as at The Bavarian State Opera, Semperoper Dresden, Teatro Real, The Netherlands Opera, La Monnaie, Welsh National Opera, Glyndebourne and Opera Australia. In 2017 he received the Oliver Award for Outstanding Achievement in Opera.
On the concert platform, Mr. Wigglesworth's highlights include performances with the Berlin Philharmonic, Royal Concertgebouw, London Symphony, London Philharmonic, Boston Symphony, New York Philharmonic, Philadelphia Orchestra, Chicago Symphony, Los Angeles Philharmonic, Cleveland Orchestra, Tokyo Symphony and Sydney Symphony. His recordings include a critically acclaimed complete cycle of the Shostakovich Symphonies with the BBC National Orchestra of Wales and the Netherlands Radio Philharmonic, Mahler's Sixth and Tenth symphonies with the Melbourne Symphony, a disc of English music with the Sydney Symphony, Britten's Peter Grimes with Glyndebourne and the Brahms Piano Concertos with Stephen Hough.
He has written articles for The Guardian and The Independent, made a six-part TV series for the BBC, entitled Everything to Play For, and held positions as Associate Conductor of the BBC Symphony, Principal Guest Conductor of the Swedish Radio Symphony, Music Director of the BBC National Orchestra of Wales and, most recently, Music Director of English National Opera. He is currently Principal Guest Conductor of the Adelaide Symphony Orchestra.
Christian Reif, conductor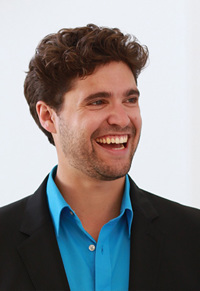 German conductor Christian Reif has just been appointed Resident Conductor with the San Francisco Symphony and Music Director of its internationally acclaimed Youth Orchestra, after making a "powerful symphony debut" with the Symphony in the fall. He is currently the second-year Conducting Fellow at the New World Symphony. This past season he conducted the Tanglewood Music Center Orchestra in several world premieres as part of Tanglewood's 75th anniversary summer and worked as cover conductor for the Los Angeles Philharmonic. In 2014 he served as assistant conductor for Alan Gilbert at the NY PHIL BIENNIAL. Mr. Reif is currently a member of Germany's prestigious Conductor's Forum (Dirigentenforum). He won the 2015 German Operetta Prize, awarded by the German Music Council. 
This season Mr. Reif led the Munich Chamber Opera in performances of Mozart's La finta semplice in Munich's famous Cuvilliés Theater. He has led several orchestras and ensembles both in the U.S. and abroad, including the Juilliard Orchestra, Salzburg Chamber Soloists, Georgian Chamber Orchestra and Israel Chamber Orchestra. His enthusiasm for performing contemporary music has led to many world premieres, among which were Michael Gordon's El Sol Caliente, a city symphony in honor of Miami Beach's centennial, and also concertos for DJ and orchestra, performed at the New World Symphony's nightclub-style PULSE events. 
A dedicated and enthusiastic educator, Mr. Reif has taught piano, coaches instrumentalists and works with singers as a repetiteur. He also worked as a Teaching Fellow in The Juilliard School's Ear Training Department and additionally served as its Department Assistant. He hosted and conducted the New World Symphony's 2014 education concerts, which were also webcast to area schools. 
In 2014 Mr. Reif completed his master of music degree in conducting at The Juilliard School under Alan Gilbert, after studying with Dennis Russell Davies at the Mozarteum Salzburg. For his outstanding achievements at The Juilliard School, Mr. Reif was the recipient of the Charles Schiff Conducting Award. He also holds a scholarship from the German study promotion program of the Cusanuswerk and two Kulturförderpreise awards given to promising artists of the region who promote cultural advancement in their communities.