Events & Tickets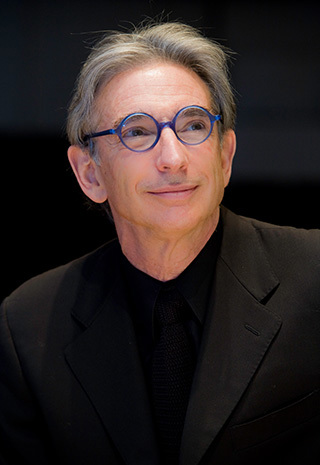 Orchestra Concert
NEW WORK
New World Center
Saturday, April 29 at 7:30 PM
Program
For best seating, please call the Box Office at 305.673.3331.
Ride the leading edge and celebrate the innovation and creativity of today's most talented artists and composers in this evening exclusively dedicated to new work. Celebrating National Poetry Month, noted poet Roger Reeves, joined by several Fellows, presents a new choreopoem: JOAN, or The Light Came in the Name of the Voices. John Supko infuses his broken on the wheel of night for viola and electronics with a "brooding, nocturnal" vibe. Oscar Bettison, whose music has been hailed as "brimming with unconventional lyricism and a menacing beauty," reimagines his Lights in Ashes in a new version for chamber orchestra.
MTT leads the world premiere of his vibrant stage production for the "musical poems" of Niccolò Castiglioni's Inverno In-ver. The composition is a series of 11 music poems for small orchestra, and the new production takes full advantage of the New World Center's cutting-edge technology and infrastructure to blend projections (by Clyde Scott), lighting (by Luke Kritzeck) and scenic design (by Damian Sarno) inspired by the composition's winter theme. The production will also include new choreography developed by Patricia Birch and Benjamin Holliday Wardell, and danced by Mr. Wardell and—on video—Stephanie Fuentes. Don't miss your chance to be part of history in this visionary program.
Join select NWS Fellows at 6:30 PM for a special Pre-Concert Chat about the evening's program. For ticketholders only.
Tickets no longer available online.
Program
John Supko
(b. 1980)
Approx. Duration: 10 minutes

broken on the wheel of night (2017; world premiere of NWS commission)

JOAN, or The Light Came in the Name of the Voices (2017; world premiere of NWS commission)

Roger Reeves, poet/Roger
Priscilla Rinehart, Joan
Mary Reed, bass/Mother Mary
Alex Gonzalez, violin/Papa Ba
James Riggs, oboe/Hannibal
Jarrett McCourt, tuba/Knight Peter Claver
Julia Coronelli, harp/Juian of Norwich
Michael Linville, musical coordinator
Oscar Bettison
(b. 1975)
Approx. Duration: 12 minutes

Lights in Ashes (2005-07; world premiere of orchestrated version)

Dean Whiteside, conductor
Niccolò Castiglioni
(1932-1996)

Inverno In-ver (1973; world premiere stage production)

Flowers of Ice
The Stream
Winter Dance
Salterello
The Frost
The Frozen Lake
Memorial I
Memorial II
Silence
An Old Adagio
Noise does no good. The good makes no noise.
Stage production conceived, directed and conducted by Michael Tilson Thomas
Patricia Birch, co-choreographer
Benjamin Holliday Wardell, co-choreographer and dancer
Stephanie Fuentes, dancer (on video)
Clyde Scott, projection designer
Luke Kritzeck, lighting designer
Damian Sarno, scenic designer
John Supko
broken on the wheel of night (2017; world premiere of NWS commission)

Approximate duration: 10 minutes
Called "spellbindingly beautiful" (Steve Smith, Time Out New York), "hypnotic, eerily beautiful" (Vivien Schweitzer, The New York Times) and "fascinating" (Philip Clark, The Guardian), the work of composer John Supko explores intersections of chance and intention; conventional music notation and real-time score generation; sound and spoken text; installation and performance; human and computer creativity. He is a recipient of the Fulbright (2002) and Georges Lurcy (2007) Fellowships, both for Paris, where he studied at the École Normale de Musique. He has won numerous prizes and grants, among them the BMI Student Composer Award, two ASCAP/Morton Gould Young Composer Awards (including the 2008 Leo Kaplan Award), the Grand Prize of the National Young Composers Competition, the Perkins Prize of the Princeton University Music Department and a Commissioning Music/USA Meet the Composer commission. His work has been published in collaborative editions with the poet Philippe Denis by Collection Mémoires (Paris) and by Harpo & (Marseille), and has been released on the New Amsterdam and Cotton Goods labels. His 2014 collaborative album s_traits (with Bill Seaman) was named in "Best of 2014" recording lists in The New York Times and The Boston Globe. Currently Associate Professor of Composition and Director of Graduate Music Studies at Duke University, where he also co-directs the Emergence Lab with Bill Seaman, Mr. Supko holds degrees from the Indiana University Jacobs School of Music (BM) and Princeton University (PhD).
Mr. Supko wrote the following about broken on the wheel of night:
We are still a long way, perhaps, from understanding the provenance of thoughts, and how and why they manifest themselves in the mind; how a mundane thought can follow, unbidden and oblivious, a profound or an insightful one.  "The mind is always lost and gropes its way," the poet William Bronk assures us, "lost, even when the senses seize the world / and feed as though there never could be loss." When I was approached about writing this piece, the first thought that occurred to me was the story of Giotto and his perfect circle. In Giorgio Vasari's account, recorded almost three centuries after the event in his Lives of the Most Excellent Painters, Sculptors, and Architects (1550), the Pope "sent one of his courtiers into Tuscany to see what sort of man was Giotto, and of what kind his works, having designed to have some pictures made in S. Pietro." Giotto's response to this inquiry perplexed the messenger:  the artist "took a paper, and on that, with a brush dipped in red, holding his arm fast against his side in order to make a compass, with a turn of the hand he made a circle, so true in proportion and circumference that to behold it was a marvel." Giotto was sure that this demonstration of skill would be recognized by the pontiff, and sufficient to secure a commission. He was right. I know what intrigues me in this story—the certainty that the minimum would suffice because it was, in fact, the maximum, an instantaneous expression of preternatural skill—but I don't know why I thought of Giotto in the first place.
As I thought further about the piece I might write, losing myself in thought, my mind turned to another Pope and an entirely different kind of circle. Alexander Pope's phrase, "Who breaks a butterfly upon a wheel?" entered the common parlance of an earlier era to ridicule great effort expended accomplishing something of little importance.  This wheel is the breaking wheel, of course, the Catherine wheel, an instrument of torture. Brokenness, torture, Bronk's wandering mind, its loss and lostness—I thought: I'm getting somewhere; music could be made of these things, especially in these times. Finally, I thought of a famous Latin palindrome—in girum imus nocte et consumimur igni­—and its sinister image of endless confusion and obliteration:  "We go in circles by night and are consumed by fire."
From all of these thoughts I constructed a phrase: "broken on the wheel of night." This not only became the work's title, it also supplied a narrative machinery—the night as a breaking wheel. File this music under "Nocturne;" but note the near-ubiquity of descending chromatic lines (a lament figure) and the obsessive rotation of a certain four-note motive. These details persist even as the music gets faster, as the wheels of viola and electronics malfunction and spin further and further out of sync. At length, a new reality emerges from this brokenness, and something like hope overtakes the wandering mind.
Roger Reeves
JOAN, or The Light Came in the Name of the Voices (2017; world premiere of NWS commission)
Roger Reeves received an MFA in creative writing and a PhD in English from the University of Texas, Austin. His poems have appeared in Poetry, Ploughshares, American Poetry Review, Boston Review, Tin House, Best American Poetry and the Indiana Review, among other publications, and he was included in Best New Poets 2009. Mr. Reeves was awarded a Ruth Lilly Fellowship from the Poetry Foundation in 2008; he is also the recipient of two Bread Loaf Scholarships and a Cave Canem Fellowship. In 2012 he received a National Endowment for the Arts Fellowship and a Pushcart Prize for his poem "The Field Museum." He is an Assistant Professor of Poetry at the University of Illinois, Chicago, and a 2014–15 Hodder Fellow at the Lewis Center for the Arts, Princeton University. King Me (Copper Canyon Press, 2013) is Mr. Reeves' first book.

Mr. Reeves wrote the following about JOAN, or The Light Came in the Name of the Voices:
JOAN, or The Light Came in the Name of the Voices explores the politics of motherhood, particularly black motherhood in America. Joan, the protagonist, foments an uprising in her local community, Altamaha, after her son is killed by the authorities for walking along the side of the road rather than on the sidewalk. The authorities leave his body in the road where Joan finds it and a crowd that has gathered. Inspired by grief for her son's passing and the exasperation of generations of mothers having to bury their sons, Joan begins to speak. As she speaks, she is visited, counseled and aided by voices, what she calls the light. The authorities take Joan's son's body and refuse to give it to her because they fear it will become a galvanizing symbol for the revolution. The play, poem, chore-poem begins with Joan who has been captured by the authorities sitting for an interrogation session as the Uprising threatens to overwhelm and overthrow the Authorities. JOAN, or The Light Came in the Name of the Voices grapples with the unspeakable, the intersection of American history, family, the incongruous and fraught relationship between American historical present and its future.
Oscar Bettison
Lights in Ashes (2005-07; world premiere of orchestrated version)

Approximate duration: 12 minutes
Described as possessing "an unconventional lyricism and a menacing beauty" (WNYC Soundcheck), British-American composer Oscar Bettison's music has been commissioned and performed by leading ensembles and soloists around the world. His work demonstrates a willingness to work within and outside the confines of concert music. Working with what he calls "Cinderella instruments," Mr. Bettison makes or re-imagines instruments, as well as writes for instruments more common in rock music and the inclusion of electro-acoustic elements; his recent pieces have been concerned with bringing these strands together.

The 2016–17 season features the world premiere of Mr. Bettison's new work, Presence of Absence for mezzo-soprano and ensemble, at the Dag in de Branding Festival in The Hague. The 50-minute work was commissioned by the Eduard van Beinum Foundation at the request of Ensemble Klang, Festival Dag in de Branding and Stichting Dans en Muziekcentrum Den Haag. Recent commissions have included major new works for the Los Angeles Philharmonic, Musikfabrik, Sō Percussion, the Bang on a Can All-Stars, Rolf Hind and the Roundhouse (London) and the Tonlagen Festival in Dresden. Mr. Bettison is currently working on a double bell euphonium work for Melvyn Poore of Ensemble Musikfabrik, to be premiered this year.

Recent composition highlights include Sea Shaped, premiered by the Berkeley Symphony; Bird Forms on a Neutral Background, written for recorder player Susanna Borsch; An Automated Sunrise (for Joseph Cornell), premiered by the Talea Ensemble; and Animate Objects, written for Musikfabrik. Mr. Bettison's work for solo viola, Threaded Madrigals, written for Rebecca Young, was premiered at the New York Philharmonic's inaugural Biennial in June 2014. His new String Quartet was premiered at Tanglewood's Festival of Contemporary Music in 2015.

Mr. Bettison has been the recipient of a number of awards, including of the Yvar Mikhashoff Commissioning Fund Prize (2009), a Jerwood Foundation Award (1998), the Royal Philharmonic Society Prize (1997) and the first BBC Young Composer of the Year Prize (1993). Additionally, he has been awarded fellowships with both the Tanglewood and Aspen music festivals.

Among numerous recordings of Mr. Bettison's works is the 2010 album, O Death, which features his evening-length work of that name performed by Ensemble Klang; the recording was released to great acclaim in the Dutch and U.S. media. Other recent recordings include B&E (with aggravated assault), performed by Newspeak and released on New Amsterdam Records; and Cadence, released by NMC Records. A recording of Mr. Bettison's chamber concerto Livre des Sauvages is due to be released on Wergo Records this year.

Born in the U.K., Mr. Bettison studied with Simon Bainbridge at the Royal College of Music (London), with Louis Andriessen and Martijn Padding at the Royal Conservatorium of The Hague (The Netherlands). He was a Naumberg fellow at Princeton University, where he completed his PhD in 2008 and is currently on the composition faculty at the Peabody Institute of the Johns Hopkins University.
Mr. Bettison wrote the following about Lights in Ashes:
Lights in Ashes was originally written in 2005 as the last movement of my evening-long piece O Death, what I call a "requiem masque," in seven movements for ensemble and electronics. Sometime after completing the whole work, I decided to orchestrate this movement for orchestra and tape, preserving the original musical material whilst adding a short opening section to add some space that I felt this piece, as a standalone movement, needed.
In the context of O Death, Lights in Ashes comes as a reprieve and a repose, albeit an uneasy one, after the much more driven and heavier early movements. Its title comes from a quote from Sir Thomas Browne's book of 1658 Hydriotaphia, or Urne-Buriall:
"Since our longest Sunne sets at right descensions, and makes but winter arches, and therefore it cannot be long before we lay down in darknesse, and have our lights in ashes."
Reprinted by kind permission of Boosey & Hawkes.
Niccolò Castiglioni
Inverno In-ver (1973; world premiere stage production)
Niccolò Castiglioni trained at the Milan Conservatory, where he began composing under the sway of Stravinsky's crisp, neoclassical style. Starting in 1956, Castiglioni attended the influential summer courses in Darmstadt, Germany, a hotbed for the musical avant-garde. Like many of his contemporaries, Castiglioni latched onto the hermetic music of Anton Webern. But whereas Pierre Boulez and company used Webern's twelve-tone practice as a springboard to rigorous serialism, Castiglioni took Webern's crystalline textures and miniature forms and adapted them into a personal and flexible musical language. 
Castiglioni composed Inverno In-ver in 1973, after he returned to Italy from a five-year teaching stint in the United States. These 11 "musical poems" for chamber orchestra reveal Castiglioni's debt to Webern, as well as his engagement with music of earlier centuries. In particular the title word "Inverno," Italian for "winter," calls to mind Vivaldi's "Inverno" from The Four Seasons. Archaic dance forms and rhythms figure prominently in Castiglioni's work, most explicitly in the Saltarello, an Italian folk dance characterized by its muscular leaps. 
The cryptic second half of the title, In-ver, suggests an abbreviation of "in verità," Italian for "in truth," while the wordplay also hints at the compositional technique of inversion. The musical language mingles strident dissonances with bright tonality and rustic harmonies, all filtered through Castiglioni's characteristic fascination with the upper end of the pitch spectrum. The orchestration emphasizes the treble instruments—namely piano, violins, upper woodwinds, xylophone and other bright percussion—with small subsets of the ensemble breaking out for extended passages. This clean and sometimes brittle sound captures the chill of winter, as in Flowers of Ice and The Frozen Lake. The two sections marked Nenia (Memorial)—a form associated with ancient Roman funeral rites—transport the work from literal winter to the metaphorical winter of death. The music becomes still and rarified toward the end of the sequence, with a hushed chorale in Silence and naked arpeggios in An Old Adagio. The finale closes the cycle with music as aphoristic as the title: Noise does no good. The good makes no noise.
-- Copyright © 2013 Aaron Grad
Michael Tilson Thomas, conductor
Michael Tilson Thomas is Co-Founder and Artistic Director of the New World Symphony, America's Orchestral Academy; Music Director of the San Francisco Symphony; and Conductor Laureate of the London Symphony Orchestra. In addition to these posts, he maintains an active presence guest conducting with the major orchestras of Europe and the United States.
Born in Los Angeles, Mr. Tilson Thomas is the third generation of his family to follow an artistic career. His grandparents, Boris and Bessie Thomashefsky, were founding members of the Yiddish Theater in America. His father, Ted Thomas, was a producer in the Mercury Theater Company in New York before moving to Los Angeles where he worked in films and television. His mother, Roberta Thomas, was the head of research for Columbia Pictures.
Mr. Tilson Thomas began his formal studies at the University of Southern California where he studied piano with John Crown and conducting and composition with Ingolf Dahl. At age 19 he was named Music Director of the Young Musicians Foundation Debut Orchestra. He worked with Stravinsky, Boulez, Stockhausen and Copland on premieres of their compositions at Los Angeles' Monday Evening Concerts. During this same period he was the pianist and conductor for Gregor Piatigorsky and Jascha Heifetz.
In 1969, after winning the Koussevitzky Prize at Tanglewood, he was appointed Assistant Conductor of the Boston Symphony Orchestra. That year he also made his New York debut with the Boston Symphony and gained international recognition after replacing Music Director William Steinberg in mid-concert. He was later appointed Principal Guest Conductor of the Boston Symphony Orchestra where he remained until 1974. He was Music Director of the Buffalo Philharmonic from 1971 to 1979 and a Principal Guest Conductor of the Los Angeles Philharmonic from 1981 to 1985. His guest conducting includes appearances with the major orchestras of Europe and the United States.
His recorded repertoire of more than 120 discs includes works by composers such as Bach, Beethoven, Mahler, Prokofiev and Stravinsky as well as his pioneering work with the music of Charles Ives, Carl Ruggles, Steve Reich, John Cage, Ingolf Dahl, Morton Feldman, George Gershwin, John McLaughlin and Elvis Costello. He also recorded the complete orchestral works of Gustav Mahler with the San Francisco Symphony.
Mr. Tilson Thomas' television work includes a series with the London Symphony Orchestra for BBC Television, the television broadcasts of the New York Philharmonic Young People's Concerts from 1971 to 1977 and numerous productions on PBS' Great Performances. Mr. Tilson Thomas and the San Francisco Symphony produced a multi-tiered media project, Keeping Score, which includes a television series, web sites, radio programs and programs in schools.
In 1990 Mr. Tilson Thomas and the New World Symphony were presented in a series of benefit concerts for UNICEF in the United States, featuring Audrey Hepburn as narrator of From the Diary of Anne Frank, composed by Mr. Tilson Thomas and commissioned by UNICEF. This piece has since been translated and performed in many languages worldwide. In August 1995 he led the Pacific Music Festival Orchestra in the premiere of his composition Showa/Shoah, commemorating the 50th anniversary of the bombing of Hiroshima. Thomas Hampson premiered his settings of poetry by Walt Whitman, Renée Fleming premiered his settings of the poetry of Emily Dickinson and the San Francisco Symphony premiered his concerto for contrabassoon entitled Urban Legend. As a Carnegie Hall Perspectives Artist from 2003 to 2005, he had an evening devoted to his own compositions which included Island Music for four marimbas and percussion, Notturno for solo flute and strings and a new setting of poems by Rainer Maria Rilke. Other compositions include Street Song for brass instruments and Agnegram, an overture for orchestra.
Among his many honors and awards, Mr. Tilson Thomas is a Chevalier dans l'ordre des Arts et des Lettres of France, was Musical America's Musician of the Year and Conductor of the Year, Gramophone Magazine's Artist of the Year and has been profiled on CBS's 60 Minutes and ABC's Nightline. He has won 11 Grammy Awards for his recordings. In 2008 he received the Peabody Award for his radio series for SFS Media, The MTT Files. In 2010 President Obama awarded him the National Medal of Arts, the highest award given to artists by the United States Government.
Patricia Birch, co-choreographer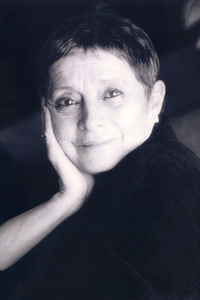 Patricia Birch has earned two Emmy Awards and five Tony nominations in a career that crosses all media. Other honors include Drama Desk, Outer Critics Circle, Barrymore, Billboard and MTV awards, as well as a Directors Guild nomination. She has received the Fred Astaire Award for her choreography and direction of music-driven projects ranging from Stephen Sondheim to the Rolling Stones. She was also honored as a mentor to Rosie's Theater Kids. 
Ms. Birch has created the musical staging for original Broadway and off-Broadway shows, including Grease; You're a Good Man, Charlie Brown; The Me Nobody Knows; A Little Night Music; Candide; Over Here; Diamond Studs; The Happy End; Pacific Overtures; They're Playing Our Song; Gilda Radner, Live from New York; Zoot Suit; Rosa; Parade; Like Jazz; and LoveMusik, with a score by Kurt Weill. Film and TV credits include Grease, Grease 2, Big, First Wives Club, Boardwalk Empire and many more. Next month she will direct the off-Broadway debut of Sweetee, a new musical by Gail Kriegel about a biracial woman in the Jim Crow era. 
Ms. Birch's direction and choreography credits include Celebrating Gershwin at the Brooklyn Academy of Music and the televised concert production of Bernstein's On the Town with the London Symphony Orchestra, both with Michael Tilson Thomas (MTT). She worked with MTT and the San Francisco Symphony on Stravinsky's The Nightingale and a double bill of Gershwin's Of Thee I Sing and Let 'Em Eat Cake. She has also collaborated with him at the New World Symphony, including during its festival celebrating the centennial of John Cage and on MTT's stage production of George Antheil's A Jazz Symphony. But her favorite project with MTT was The Thomashefskys: Music and Memories of a Life in the Yiddish Theater, which played across the country and was featured on PBS's Great Performances.
Stephanie Fuentes, dancer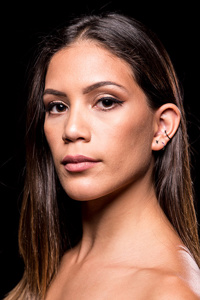 Born and raised in Miami, Stephanie Fuentes graduated from the University of Florida/New World School of the Arts with a bachelor's degree in fine arts (dance). She trained at the Rosario Suárez Dance Academy under the direction of Rosario Suárez; Thomas Armour Youth Ballet under the direction of Ruth Weisen; New World School of the Arts/University of Florida under the direction of Daniel Lewis and Mary Lisa Burns; and the Martha Graham School of Contemporary Dance under the direction of Virginie Mecene, Denise Vale and Peggy Lyman.
Ms. Fuentes is a former dancer with the Peter London Global Dance Company and Martha Graham 2. She is also a certified Graham Teacher and Choreographer. In addition to her prolific training, she has received outstanding recognition and reviews for her work. Ms. Fuentes has attended summer intensive workshops at American Ballet Theatre, Bates Dance Festival, North Carolina Ballet and Joffrey Ballet School under full scholarship. She also received the Martha Graham Summer Intensive scholarship from Peter London. Not unfamiliar to the freedom of an open stage, Ms. Fuentes' dominance exudes itself with every demonstration. Her professional experience ranges from participation in pieces by Martha Graham, including lead roles in the productions Chronicles, Temptation of the Moon and El Penitente, to works by Darshan Singh Bhuller, Peter London, Jamar Roberts, Michael Foley and Michael Uthoff.
Luke Kritzeck, lighting designer
Luke Kritzeck has worked with artists from diverse disciplines and backgrounds in theater, dance, music, circus and opera on stages around the world. Prior to joining the New World Symphony as its Director of Lighting in January 2014, Mr. Kritzeck spent six years working for Cirque du Soleil on its touring production TOTEM and in Macau, China on its resident show ZAiA. His other projects with Cirque du Soleil include serving as the Lighting Director for featured performances including the Venetian Macau Tennis Showdown and the International Indian Film Awards, which was broadcast to more than 350 million viewers. Mr. Kritzeck's design credits include Chautauqua Opera Company, Cincinnati Ballet, Cedar Fair Entertainment, Opera Theatre and Music Festival of Lucca, Lafayette Ballet Theatre and the San Francisco Symphony.
Michael Linville, conductor
Michael Linville enjoys a varied career as pianist, percussionist, harpist, conductor, educator and arranger. The Dean of Chamber Music and Fellow Development at the New World Symphony, Mr. Linville programs and coaches much of its extensive non-orchestral performance activities. Additionally, he is the conductor and coordinator of the New World Percussion Consort and acts as curator of MUSAIC, the New World Symphony's website of educational videos featuring outstanding artists and educators in classical music.
Mr. Linville first came to the New World Symphony in 1993 as its Piano Fellow. In 1997 he was invited to join the Symphony's administrative staff and has served in several capacities, including Director of Admissions and Dean of Musicians. As a performer, Mr. Linville has appeared with NWS, the symphonies of San Francisco and Honolulu, the Florida Orchestra and the former Florida Philharmonic. Since 1993 he has been a member of the Breckenridge Music Festival in Colorado, performing concerts as pianist, percussionist and conductor during the summer season and in chamber music and educational projects during the winter. In 2016 he was named an Artistic Partner of the Festival, co-curating its chamber music series with violinist Kate Hatmaker.
Roger Reeves, poet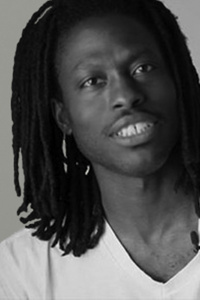 Roger Reeves received an MFA in creative writing and a PhD in English from the University of Texas, Austin. His poems have appeared in Poetry, Ploughshares, American Poetry Review, Boston Review, Tin House, Best American Poetry and the Indiana Review, among other publications, and he was included in Best New Poets 2009. Mr. Reeves was awarded a Ruth Lilly Fellowship from the Poetry Foundation in 2008; he is also the recipient of two Bread Loaf Scholarships and a Cave Canem Fellowship. In 2012 he received a National Endowment for the Arts Fellowship and a Pushcart Prize for his poem "The Field Museum." He is an Assistant Professor of Poetry at the University of Illinois, Chicago, and a 2014–15 Hodder Fellow at the Lewis Center for the Arts, Princeton University. King Me (Copper Canyon Press, 2013) is Mr. Reeves' first book.
Damian Sarno, scenic designer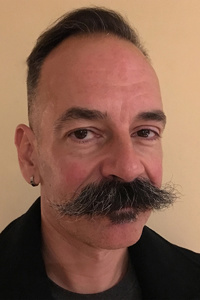 Damian Sarno has worked since 1991 in the film and theater industry starting as a set builder. He is currently a set designer and art director based in Miami. His most recent work can be seen on various television documentaries.
Clyde Scott, projection designer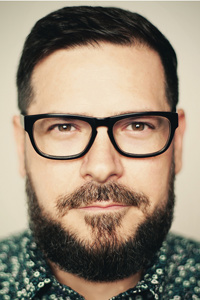 Clyde Scott is a video director and digital artist. He has created national commercials, visuals for stadium concert tours, short films and works of video art made to synchronize with live performances of classical music.
In the mid-1990s Mr. Scott founded Electric Sheep, a Miami Beach-based design boutique specializing in motion graphics, where he crafted film and broadcast visuals for clients such as Disney, Shakira, MTV, Sony and Caravan Pictures. In 2001 he joined the staff of the New World Symphony and in the following years worked closely with architect Frank Gehry and Gehry Partners on the unprecedented integration of video and projection technology into the New World Center. Mr. Scott is now the organization's Director of Video Production, leading a seven-member team that works with Michael Tilson Thomas, guest artists and the New World Symphony's Fellows to find innovative ways to merge video and classical music in performance and education.
Since the opening of the New World Center, Mr. Scott has directed more than 70 live multi-camera high-definition simulcasts (WALLCAST™ concerts) featuring the New World Symphony together with prominent artists such as Michael Tilson Thomas, Esa-Pekka Salonen, James Conlon, Emanuel Ax, Yefim Bronfman, Christian Tetzlaff and Anne-Sophie Mutter. In addition, he has created original video art for the New World Symphony's world premiere of Shaun Naidoo's Sentient Weather, its U.S. premiere of Luc Ferrari's Sexolidad and its performances of George Antheil's A Jazz Symphony, Arnold Schoenberg's Pierrot lunaire, Steve Reich's Violin Phase, Milton Babbitt's All Set and Gavin Bryars' One Last Bar, Then Joe Can Sing. In 2015 NWS launched a website celebrating the music of John Cage and featuring more than 40 videos comprising art pieces, performances and behind-the-scenes explorations that Mr. Scott either directed or co-directed. In recent seasons he has collaborated with choreographer Rosie Herrera and the Rosie Herrera Dance Theatre to create nearly 20 short works of video art for performances of music by Tchaikovsky, Copland, Stravinsky, Ravel, John Adams, Philip Glass, Michael Nyman, Michael Gandolfi, Arturo Márquez, Ted Hearne and others. These pieces—which explore the intersection of dance, movement, the human form and performance visuals—have been featured at Pulse, the New World Symphony's late-night club-style concerts.
Benjamin Holliday Wardell, co-choreographer and dancer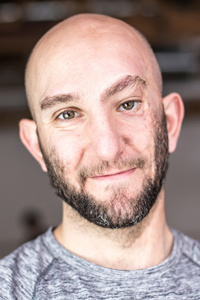 Benjamin Holliday Wardell is the founder and Creative Director of The Cambrians, a contemporary dance company that uses complex collaborative processes to bridge gaps in the dance and theater worlds. His dance training began in ballet and has since widened to encompass an ever-broader range of techniques.
In Mr. Wardell's 15 years as a professional dancer, he has had the privilege of working with many of the world's leading choreographers and movement researchers on innovative performance ventures. His career began with Cincinnati Ballet, where he achieved the rank of soloist before moving to San Francisco to dance with Alonzo King's LINES Ballet. Working with LINES allowed Mr. Wardell to expand further into his understanding of the human body and the many ways to create dance performance. Moving from San Francisco, he joined Hubbard Street Dance Chicago. After working with this company for over four years, he began to freelance. Based in Chicago, Mr. Wardell has toured internationally with Aszure Barton and Artists, created work with Ron de Jesus Dance and been an ensemble member of Lucky Plush Productions since late 2011.
Mr. Wardell collaborates frequently with opera director James Darrah. He also works with Peabody Southwell to build a movement technique designed specifically for opera singers. Additionally, he is working with his cognitive science collaborator Ilya Vidrin and Harvard University to study the unconscious physical effects of observing movement.

Over the course of his career, Mr. Wardell has originated works with master choreographers from around the world and in so doing gained a breadth of knowledge and professional respect that allow him to forge new paths in dance creation. His choreographic methods center on generating work through large-scale, complex collaborations in which members of numerous dance genres and communities contribute their knowledge, movement and creativity to the creation of singular performance processes.  The purpose of these collaborations is to create high-quality, experimental art that audiences of diverse backgrounds can identify with and enjoy.

Mr. Wardell is the recipient of a 2014 Illinois Arts Council Fellowship Award and a 2015 Lab Artist Award from Chicago Dancemakers Forum.
Dean Whiteside, conductor
Dean Whiteside was born in New York City and trained in Vienna at the University of Music and Performing Arts. He is in his second season as the New World Symphony's Conducting Fellow, where he leads a variety of performances and serves as assistant to Artistic Director Michael Tilson Thomas. Mr. Whiteside is founder and director of the Nashville Sinfonietta, hailed by The Tennessean as "a virtuoso band." He opened the Blair School of Music's 2013-14 season directing a multimedia realization of Haydn's Seven Last Words of Our Savior on the Cross called "innovative" by The Tennessean and "deeply meditative and satisfyingly original" by ArtsNash. 
Mr. Whiteside's European debut came in 2011 after winning the Jorma Panula Blue Danube Masterclass and Competition. As guest conductor he has led the Juilliard Orchestra, Opéra Orchestre National Montpellier, Orlando Philharmonic, Polish Baltic Philharmonic, Rousse State Opera Orchestra, Sibiu Philharmonic, Wiener Kammerorchester and Zagreb Philharmonic, as well as the Vanderbilt Orchestra on a five-city tour of China. He has served as Cover Conductor to MTT and the San Francisco Symphony.
Mr. Whiteside's awards include the 2017 Mahler Conducting Fellowship, Bruno Walter Memorial Foundation Conducting Scholarship, David Effron Conducting Fellowship, Bayreuth Festival Scholarship, David Rabin Performance Prize, and Second Prize and the Zagreb Philharmonic Orchestra Prize at the Sixth International Competition of Young Conductors Lovro von Matačić. He has received fellowships from the Aspen Music Festival, Cabrillo Festival of Contemporary Music, Castleton Festival and Tonhalle Orchestra Zurich.
Mr. Whiteside has worked closely with such conductors as Bertrand de Billy, Fabio Luisi, Lorin Maazel, Jun Märkl, Kurt Masur, Jorma Panula, Leonard Slatkin and Robert Spano. He began his conducting studies with Robin Fountain at Vanderbilt University.