Events & Tickets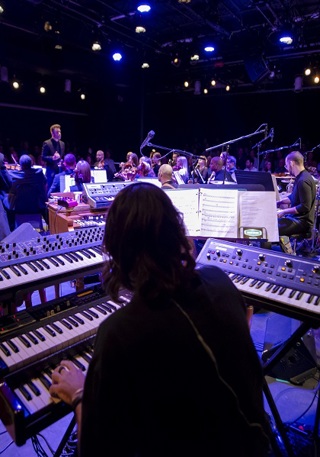 Guest Presenter
Nu Deco featuring Tune-Yards
New World Center
Friday, March 29 at 8:00 PM
Saturday, March 30 at 8:00 PM
Nu Deco returns to the New World Center after an inspiring world premiere of Kishi Bashi's Improvisations on EO9066 last season. This performance will include world premieres from composers Ricardo Romaneiro and Magda Giannikou that will feature the orchestra with real time video visuals, 360-degree sound and projections on the iconic sails. The performance will also include a special collaboration with the inventive and imaginative tUnE-yArDs and a new orchestral suite of the music of Sting and Police by Sam Hyken (NWS alumnus) and members of the orchestra's rhythm section. Come on out to the beautiful New World Center for a night of music with your 21st-century orchestra, Nu Deco Ensemble!
Tickets no longer available online.
Tune-Yards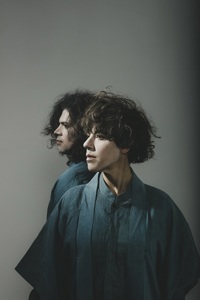 "What should I do?" That's the question Merrill Garbus asks herself halfway through 'ABC 123,' the stunning centerpiece of the new Tune-Yards album, I can feel you creep into my private life.
In 2014, Tune-Yards released Nikki Nack, which NPR called "dazzlingly imaginative," while the NME hailed it as "easily Tune-Yards' finest work," and New York Magazine dubbed it "possibly the catchiest record of the year." The album earned Tune-Yards performances on The Tonight Show and Conan in the U.S. and Later… With Jools Holland in the U.K., along with sold-out international headline shows, support slots with Arcade Fire, The National, and Death Cab For Cutie among others, and festival performances everywhere from Pitchfork to End Of The Road. The album followed her similarly acclaimed 2009 debut, BiRd-BrAiNs, called "ingenious and often irresistible" by the New York Times, and their 2011 sophomore release, w h o k i l l, which landed on nearly every major outlet's Best Of list and topped the Village Voice's prestigious Pazz & Jop poll as critics' favorite of the year.
The new album is an unflinching examination of modern identity, intricately rendered in the manically infectious way that only Tune-Yards can. Drawing on a recent foray into DJing and inspired in part by C.L.A.W. (Collaborative Legions of Artful Womxn), her radio show highlighting female-identifying producers, I can feel you creep into my private life finds the band flirting with the dancefloor more than ever before, as four on the floor kick-drum underpins wild polyrhythms and slinky bass grooves. The atypical arrangements seem to defy gravity, bursting like fireworks one moment and retreating inwards the next as the band blends pop, hip-hop, soul, folk, rock, 80's house, African, and Caribbean music. 
While the album was written prior to the 2016 presidential election, it's not difficult to hear hints of political anxiety throughout the record. On album opener 'Heart Attack,' elements of vintage soul crash into frenetic drum machines as Garbus frets over the unraveling of progress, and the swirling "Coast To Coast" imagines a New York swallowed by rising seas. 
In addition to being the band's most pointed work to date, I can feel you creep into my private life is also the most fundamentally collaborative, with Garbus' long-time partner Nate Brenner co-producing, heavily influencing not just his basslines but also the shape of the songs themselves.
"This album is the most writing that Nate and I have ever done together," says Garbus. "The first iterations of Tune-Yards were just me by myself, but this really feels like a true collaboration between us, and it's the first record where Nate is listed as a producer. These songs are the result of what we're each bringing to the table."
If there's an underlying thesis to I can feel you creep into my private life, it's that uncomfortable questions often come with uncomfortable answers. Garbus has always been known for pushing the limits of pop musically, but here she tests just how much weight the genre can bear lyrically, too, challenging herself to look inwards rather than simply point fingers and assign blame. It's a radical act of accountability, a candid self-examination delivered with ecstatic energy that calls on the audience to take their own long hard looks in the mirror. In the piercing silence after the record stops spinning, only one question remains: What should I do?
Ricardo Romaneiro, composer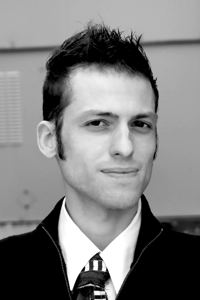 Composer & electronic artist Ricardo Romaneiro was born and raised in Sao Paulo, Brazil and moved to the U.S. at an early age. A graduate of The Juilliard School, Ricardo's music synthesizes his major musical influences & passions: classical music & electronic music. The New York Times described his work as "a blissful and compelling mix of Minimalist-derived rhythmic ecstasy and nightclub beats". His music has been featured, performed and commissioned in eclectic range of institutions, festivals, and projects such as the Museum of Modern Art's Summergarden Series, New Juilliard Ensemble, Melbourne Symphony Orchestra, Metropolis Ensemble, Wordless Music, Ensemble LPR, Nu Deco Ensemble, ECCE, American Composers Orchestra, Quintet of the Americas, the Alvin Ailey Dance Company, Colorado Ballet at the Ellie Caulkins Opera House, and the Sacramento Ballet. 
Ricardo's music has been featured on NPR live broadcast from Prospect Park Bandshell as part of Celebrate Brooklyn! summer concerts. His work has been featured in publications such as the Wall Street Journal,  Vice/Creators Project, Esquire Magazine, Brooklyn Magazine, Untapped Cities, Vogue & Edible Manhattan A recipient of the ASCAP Rudy Perez Songwriting Scholarship, Ricardo earned a Bachelor degree in composition from Manhattan School of Music and a Masters degree in composition from The Juilliard School. 
Recent performance with the Wordless Music Orchestra at BAM Opera House for the live film & orchestra performance of Terrance Malick's film Voyage of Time, it was orchestrated, composed and arranged by Ricardo for 100 piece orchestra and choir with Ricardo performing live electronics with producers & director present for the performance. 
Ricardo has co-founded an audiovisual collective & collaboration with visual artist Christian Hannon called SUBHAZE, together they create immersive concert, installations and concepts with an array of artists, brands, ensembles, orchestras & venues - creating an audiovisual experience that transcends the traditional forms of presentation.