Events & Tickets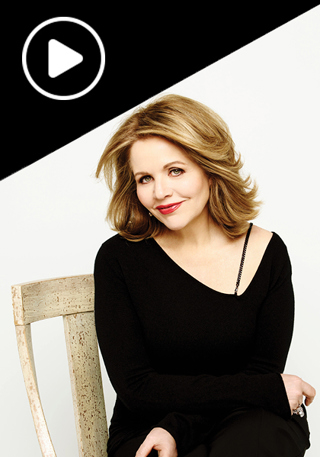 Online Event
NWS Inside: Music and the Mind with Renée Fleming
Online Event
Tuesday, April 19, 2022 at 7:00 PM Eastern
** Online Event exclusively for NWS Inside members **
Designed for a general audience, Music and the Mind explores the power of music as it relates to health and the brain. Join us as we explore topics such as childhood development, cognitive neuroscience, evolution, music therapy and the impact on healthcare, the impact of music education, music and social cohesion, and the future of music in medicine.
Renée Fleming is a leading advocate for the study of the powerful connections between the arts and health. As Artistic Advisor at Large to the John F. Kennedy Center for the Performing Arts, Renée is passionate about the central importance of music and the arts in our society. In Music and the Mind, Renée invites experts around the country to present their research and discuss their experience as part of her presentations. She also investigates the evolutionary role music may have played in creating community, as well as case studies and individual stories of how music has changed lives. In each location, she collaborates with leading local neuroscientists, researchers, physicians, music therapists, educators, and universities. Renée's goal is to bring this information to her audience and amplify the amazing work happening at the intersection of music, health and neuroscience.
This live event is exclusive to NWS Insiders. Click here to become a founding member of NWS Inside.  
Instructions on how to join will be sent to the email address associated with your NWS Inside account on April 19.
This is a pre-recorded event that took place at the New World Center on January 11, 2022. 
Renée Fleming, panelist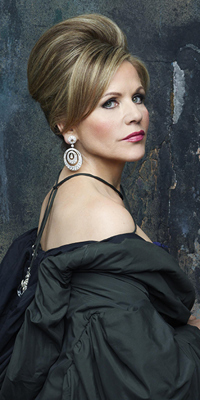 Renée Fleming is one of the most acclaimed singers of our time. In 2013 President Obama awarded her America's highest honor for an individual artist, the National Medal of Arts. She brought her voice to a vast new audience in 2014 as the first classical artist ever to sing the National Anthem at the Super Bowl. Winner of the 2013 Grammy Award (her fourth) for Best Classical Vocal Solo, Ms. Fleming has sung for momentous occasions around the world, from the 2006 Nobel Peace Prize ceremony to a historic first in 2012, when she sang on the balcony of Buckingham Palace in the Diamond Jubilee Concert for Queen Elizabeth II. In 2008 Ms. Fleming became the first woman in the 125-year history of the Metropolitan Opera to solo headline an opening night gala.
Known for bringing new audiences to classical music and opera, Ms. Fleming has sung not only with Luciano Pavarotti, Plácido Domingo and Andrea Bocelli, but also with Elton John, Paul Simon, Sting, Lou Reed, Josh Groban and Joan Baez. She has hosted a wide variety of television and radio broadcasts, including the Metropolitan Opera's Live in HD series and Live from Lincoln Center.
Decca released Ms. Fleming's most recent album, Berg: Lyric Suite; Wellesz: Sonnets, last year. In recent years this 14-time Grammy-nominated artist has recorded everything from complete operas and song recitals to jazz, indie rock and the movie soundtrack of The Lord of the Rings. Her recent opera DVDs include Handel's Rodelinda, Massenet's Thaïs and Verdi's Otello, all three in the Metropolitan Opera Live in HD series; Strauss' Arabella and Ariadne auf Naxos; and Verdi's La Traviata, filmed at London's Royal Opera House.
Among Ms. Fleming's numerous awards are the Fulbright Lifetime Achievement Medal; Germany's Cross of the Order of Merit; Sweden's Polar Prize; France's Chevalier de la Légion d'Honneur; Honorary Membership in the Royal Academy of Music; and honorary doctorates from Harvard University, Duke University, Carnegie Mellon University, the University of Pennsylvania, the Eastman School of Music and The Juilliard School. Her memoir, The Inner Voice, has been published around the world and is currently in its 14th paperback printing from Penguin.
Ms. Fleming was named an Artistic Advisor at Large for The John F. Kennedy Center for the Performing Arts in Washington, D.C. In 2010 she was named the first-ever Creative Consultant at Lyric Opera of Chicago, where she recently curated the creation of Bel Canto, a world- premiere opera based on Ann Patchett's best-selling novel. She is currently a member of the Board of Trustees of the Carnegie Hall Corporation, the Board of Sing for Hope, the Board of Trustees of the Asia Society and the Artistic Advisory Board of the Polyphony Foundation. For more information, please visit www.reneefleming.com.
Patricia Cantwell, panelist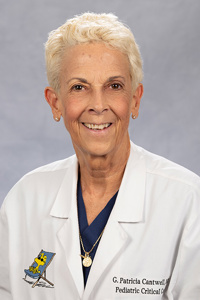 G. Patricia Cantwell, M.D.
Chief, Division of Pediatric Critical Care Medicine
Director, Pediatric Palliative Medicine
Holtz Children's Hospital
G. Patricia Cantwell, MD, FCCM is Professor and Chief of the Division of Pediatric Critical Care Medicine at the Holtz Children's Hospital/University of Miami. She spearheaded the formation of the Holtz Children's Hospital Pediatric Palliative Care Team in 2008. Dr. Cantwell provides medical oversight of the Holtz Children's Hospital PediPals Team, an interdisciplinary palliative care initiative.
She received her medical degree at the Bowman Gray School of Medicine/Wake Forest University, completed her pediatric residency at the Portsmouth Naval Hospital; and pursued her Pediatric Critical Care Fellowship at the Jackson Memorial Hospital and remained on the attending staff since 1990. Dr. Cantwell has received multiple awards for teaching.   
Dr. Cantwell has been a Medical Manager for the FEMA Urban Search and Rescue South Florida Task Force 2 since 1994. She has deployed with the team numerous times including to the 2001 World Trade Center, multiple hurricane responses and the 2010 Haiti Earthquake.
Stephanie Epstein, panelist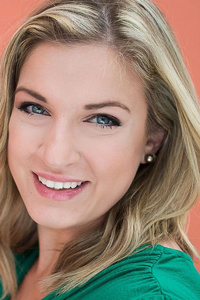 Stephanie Epstein, MM, MT-BC
Lead Music Therapist
Internship Director
Holtz Children's Hospital at UM/Jackson Memorial Hospital
Originally from Horseheads, NY, Stephanie received her bachelor's degree in Music Therapy and Music Education from Nazareth College in Rochester, NY. She was a Graduate Teaching Assistant and received her Masters of Music Therapy from the University of Miami in 2014.
Stephanie established the music therapy program at the Jackson Pediatric Center, a Prescribed Pediatric Extended Care facility in 2014. In 2015, she established the music therapy program within the inpatient units at Holtz Children's Hospital at UM/Jackson Memorial Hospital where she is the lead music therapist and internship director. 
She is also the President of the Ukulele Kids Club, a non-profit organization that donates ukuleles to pediatric music therapy programs across the world. 
Stephanie has been featured extensively in local, regional, and national media, including Frost School of Music Score alumni magazine, Nazareth College Connections alumni magazine, People Magazine, the Miami Herald, the Huffington Post, New World Symphony, WLRN South Florida public radio, NBC Nightly News, US News and World Report, and Ready Set Production's Modern Heroes. She frequently lectures at regional and national music therapy and medical conferences and recently won third place for her podium abstract at the Southern Medical Association's Southern Region Burn Conference.
Chad Thorson, panelist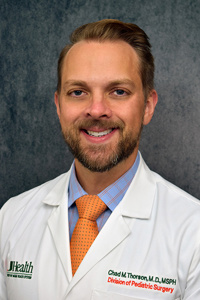 Chad M. Thorson, M.D., MSPH
Associate Professor of Surgery
Division of Pediatric Surgery
Associate Program Director General Surgery Residency
Associate Director Surgery Clerkship
University of Miami/Miller School of Medicine 
Dr. Thorson is an Associate Professor of Surgery at the University of Miami. He is a pediatric general surgeon, specialized in the care of children from the newborn period until adulthood. He has been involved with music therapy in perioperative patients since 2018. Dr. Thorson is currently the principal investigator in a research project utilizing music therapy an adjunct to traditional anesthesia techniques.