Events & Tickets
Online Event
NWS Inside: NWS and Sphinx – Securing a Strong Future for All
Online Event
Tuesday, June 14, 2022 at 7:00 PM Eastern
** Online Event exclusively for NWS Inside members **
 The New World Symphony envisions a strong and secure future for classical music and an essential part of that future is the diversity, equity, inclusion and belonging within performing ensembles and educational institutions. NWS has shared a longstanding partnership with the Sphinx Organization, which is dedicated to transforming lives through the power of diversity in the arts. Together we have co-founded the National Alliance for Audition Support (NAAS) and collaborate on other artistic and educational projects, including Sphinx LEAD and Virtuosi.
On June 14, Insiders will be treated to a behind-the-scenes look at this fruitful partnership and how together we're shaping the future of classical music. The discussion will be led by Cassidy Fitzpatrick Carlson—NWS's Senior Vice President for Musician Advancement and Dean, Bill Neri—Sphinx's Manager of Ensemble Advancement and Artist Engagement, and two NWS alumni who have participated in NAAS and other Sphinx initiatives: Francisco Joubert Bernard (bassoon, Louisville Orchestra) and Corbin Castro (horn, North Carolina Symphony).
This live event is exclusive to NWS Insiders. Click here to become a founding member of NWS Inside. 
RSVP to nwsinside@nws.edu by Monday, June 13 at 5:00 PM ET. Instructions on how to join will be sent to the email address associated with your NWS Inside account on June 14.
Cassidy Fitzpatrick Carlson, New World Symphony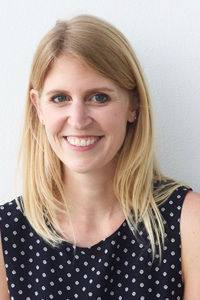 Cassidy Fitzpatrick Carlson, Senior Vice President for Musician Advancement and Dean at New World Symphony, develops, implements, and evaluates the New World Symphony's Fellowship curriculum, including training, educational programs, and the Fellowship experience. Additionally, she oversees the admissions, alumni, and distance learning activities of NWS. Ms. Carlson joined NWS in 2013 as Assistant to the Dean and Community Engagement Manager and served as Director of Community Engagement from 2014 to 2018, and the Vice President for Musician Advancement from 2018 to 2020.  Previously, she served as Artistic Administrator for Florida Grand Opera and as an associate in the Artistic and Development departments at Boston Lyric Opera. She holds an undergraduate degree in History and Music from Amherst College and a Master of Business Administration degree from the University of Florida. 
Bill Neri, Sphinx Organization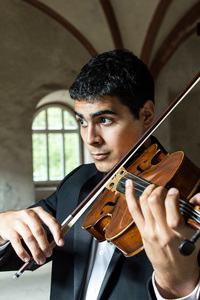 Bill Neri is driven to create, facilitate and perform through the intersection of art, community and diversity. Bill is committed to increasing diversity in the American arts world and having cultural institutions be reflective of the communities they serve. Bill serves as Manager of Ensemble Advancement and Artist Engagement for the Sphinx Organization, coordinating the convening and impact of the Sphinx Virtuosi and Sphinx Symphony Orchestra. Additionally, Bill manages the The National Alliance for Audition Support, an unprecedented national initiative to increase diversity in American orchestras. In 2021, Bill joined the third cohort of Sphinx LEAD, a program designed to evolve the industry landscape by empowering the next generation of executive leaders. In addition to his years as an administrator, he has performed as a violist on stages across the United States, Europe, and Asia. 
Bill currently holds the Assistant Principal Viola position with The York Symphony Orchestra and is a section Violist with The Fairfax Symphony and tours regularly with the Sphinx Virtuosi. In the summer of 2019 he performed with Central City Opera in Colorado during their productions of Puccini's Madama Butterfly and Britten's Billy Budd. Additional orchestral engagements have found Bill playing with The National Symphony Orchestra, The Baltimore Symphony Orchestra, PostClassical Ensemble, The Malaysia Philharmonic and others. 
Bill earned his Bachelor of Music degree under the guidance of Victoria Chiang at The Peabody Institute of The Johns Hopkins University in Baltimore, MD where he was a recipient of the Christian A. Johnson scholarship. He continued his studies with Dan Foster, Principal Viola of the National Symphony Orchestra.
Corbin Castro, NWS horn alumnus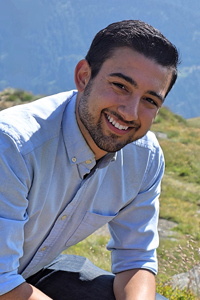 Corbin Castro joined the North Carolina Symphony horn section in an acting position for the 2021-22 season.
Castro has spent summers making music with the Verbier Festival in Switzerland, Tanglewood Music Center in the Berkshires, and the Classical Tahoe festival in Incline Village, Nevada. While participating in these ensembles, he performed under the direction of artists such as Zubin Mehta, Simon Rattle, Valery Gergiev, Andris Nelsons, and Esa-Pekka Salonen.
In addition to performing, Castro maintains a private teaching studio and has recently served as adjunct professor of horn at Miami Dade College. As a strong advocate for musical education, he co-founded Virtual Inclusion Artists Academy, an online summer music academy that shares access to high-quality music education with young musicians who identify as remotely located or underrepresented in classical music.
Castro received his master's degree from Rice University's Shepherd School of Music, where he studied with William VerMeulen, and a bachelor's degree from the Manhattan School of Music, studying with Michelle Baker. Outside of horn playing, he enjoys experiencing new cultures through international travel and backpacking in national parks.
Francisco Joubert Bernard, NWS bassoon alumnus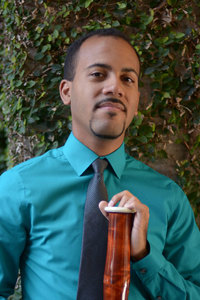 Originally from Puerto Rico, Francisco J. Joubert Bernard is Second Bassoon of the Louisville Orchestra and a graduate from the Yale School of Music. He believes in the incorporation of new technologies and skills with the mature acoustical and refined music of the past. In his journey as a classical bassoonist he has won two prizes in the Conservatorio de Música de Puerto Rico soloist competition, as well as recorded professionally for labels such as Naxos Records. In other musical areas, he has been co-producer, as well as recording engineer, for many projects including the release of music on platforms such as Spotify. 
Mr. Bernard completed his bachelor of music degree at the Conservatorio de Música de Puerto Rico, where he studied with Principal Bassoonist of the Puerto Rico Symphony, Adam Havrilla, and recently achieved his master of music degree from Yale University's School of Music, under the tutelage of Frank Morelli. 
As part of his professional orchestral playing, Mr. Bernard has been an active substitute-bassoonist for the Puerto Rico Symphony since 2013, playing in music festivals such as the Pablo Casals festival, and in performances with Joshua Bell, among others. In addition, he has been part of many summer music festivals such as the Sarasota Summer Music Fest, and, as part of the Zafra Quintett Ensemble, the Collegium Musicum in Germany, Imani Winds Chamber Music Festival, as well as the Sewanee Music Festival.