Events & Tickets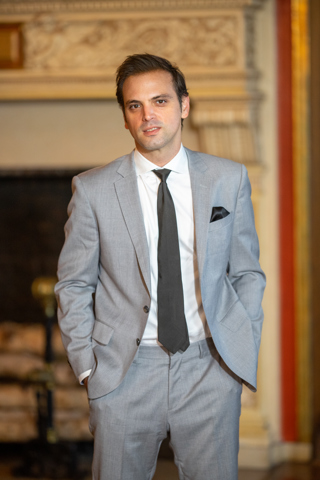 Guest Presenter
Orlando Alonso plays Bach
New World Center, Truist Pavilion
Thursday, March 24, 2022 at 7:30 PM
On the 300th Anniversary of the publication of this monumental work, Pianist Orlando Alonso will perform the Well-Tempered Clavier Part I composed by Johann Sebastian Bach. Introductions and conversation with Musicologist Frank Cooper.
Prices:
The $100 VIP price includes rooftop reception with Mr. Alonso and Mr. Cooper
The $35 price is the concert only. 
Program
24 Preludes and Fugues, Part I - Johann Sebastian Bach
At the New World Center—home of the New World Symphony (NWS), the health and safety of staff, Fellows, visitors and vendors are of paramount importance. NWS continues to closely monitor the latest developments regarding COVID-19 and is committed to following recommendations from health authorities and to proactively implement measures to help maintain a safe workplace. 
Due to significantly reduced COVID-19 community transmission rates, the New World Symphony has made the following updates to its safety protocols:  
As of March 21, 2022, masks are no longer required at the New World Center. NWS encourages guests to continue to wear masks as an added precaution. Guests are also no longer required to provide a negative COVID-19 test or proof of vaccination for entry to the New World Center.  
These protocols are for all New World Symphony events at the New World Center. Third-party clients may choose to implement other protocols. Please check each event page for more information. By attending events at the New World Center, you voluntarily accept responsibility for all risks related to exposure to COVID-19. 
Orlando Alonso, pianist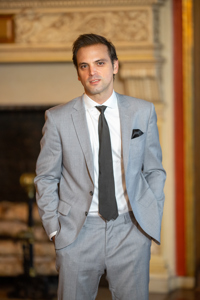 Cuban born pianist and conductor Orlando Alonso has already established a flourishing international reputation through his orchestral and recital performances in North America, South America and Europe. Noted for his challenging programs, artistic maturity and versatility, his repertoire ranges from Bach, Mozart and Beethoven through the Romantics, Liszt and Brahms, to works by contemporary composers.

Mr. Alonso has performed with many of the major orchestras in Cuba as well as North and South America, including the Santa Clara Symphony, Havana Symphony, Key West Symphony, American Youth Symphony, OSB Orchestra of Rio de Janeiro, National Symphony Orchestra of Brazil, Madrid Symphony, Kiev Symphony Orchestra, Astoria Symphony, Manhattan Chamber Orchestra, George Enescu Symphony Orchestra in Romania and Ossia Symphony Orchestra. Mr. Alonso has given recitals at Carnegie Hall in New York and has performed extensively throughout Europe, North and South America and China.

Winner of the Amadeo Roldan Piano Competition in Havana, the Sant' Agata li Battiati in Italy, the Frinna Awerbuch International Piano Competition in New York, he was also the recipient of the Harold Bauer Award, the highest honor bestowed upon a graduating student at the Manhattan School of Music.

Orlando Alonso studied with Jorge Luis Prats at the Havana Conservatory, Herbert Stessin at the Juilliard School and with Zenon Fishbein and Horacio Gutierrez at the Manhattan School of Music.

Mr. Alonso studied conducting with Zdenek Macal and Kurt Masur at The Manhattan School of Music. He is the founder of the Ossia Symphony Orchestra and Ensemble LPR in New York, as well as a member of Bohemian Trio and The Alonso Brothers.
Frank Cooper, musicologist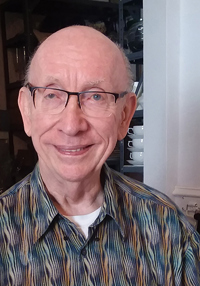 FRANK COOPER, known and admired for his ability to communicate the pleasures of any subject in the arts to his hearers, is Research Professor Emeritus of Musicology at the University of Miami.  Eighteen seasons of twice-yearly special courses in Musical Experiences for Adults set a record for drawing repeat registrants in Miami. The Frost School of Music's new building contains two teaching studios each bearing his name. A fund has been established to make possible "The Frank Cooper Distinguished Musicology Lecture Series." In his honor, the Weeks Music Library at UM has created "The Frank Cooper Facsimile Music Collection" which now includes hundreds of scores in manuscript replicas from Medieval to Modern times.
Cooper's recordings as a pianist include concerti by Ignaz Brull, Alexander Dreyschock, and Joachim Raff, and salon pieces of Henri Herz and Franz Hunten (Genesis Records).
He is lecturer-in-residence for the Miami International Festival of Discovery. For eighteen seasons, his concert introductions for the Coral Gables Mainly Mozart Festival were featured occurrences, as were his lectures on art for the Von Liebig Art Centre in Naples (23 seasons) and on music for the Naples Philharmonic (8 seasons). Other South Florida venues which have featured Prof. Cooper include, in his various capacities as performer and speaker, the Vizcaya Museum and Gardens, Dade County Center for the Fine Arts (now the Miami Art Museum), Bass Museum of Art, Lowe Art Museum, Fairchild Tropical Gardens, the Deering Estate Concerts, Arsht Center for the Performing Arts (Cleveland Orchestra in Miami, Mainly Mozart Festival finales) and the New World Symphony.
Called by the Miami Herald "South Florida's cultural maven" and "a Renaissance man," Prof. Cooper has lectured in the Coolidge Auditorium of the Library of Congress, Indiana University, MacMaster University (Ontario), SUNY Purchase, and the University of Illinois (Champaign-Urbana), and appeared on National Public Radio, the CBC (Toronto), the BBC (London) and Radio Nederlands (Hilversum).  Lincoln Center, Carnegie Hall, the Van Cliburn Foundation, Ford Centre (Toronto), Rialto Centre (Atlanta), TIME/LIFE, Arabesque Records, RCA Victor, Audiofon Records, Centaur Records, and the International Piano Archives have commissioned annotations from Prof. Cooper, who is the author of more than seventy published articles about music. He is the recipient of honors from the State of Gelderland (Netherlands), the Hungarian Ministry of Culture, the American Guild of Organists, the National Federation of Music Clubs, and the Miami Chamber Music Society which, in 2017, designated him "Miami's Cultural Ambassador."