Events & Tickets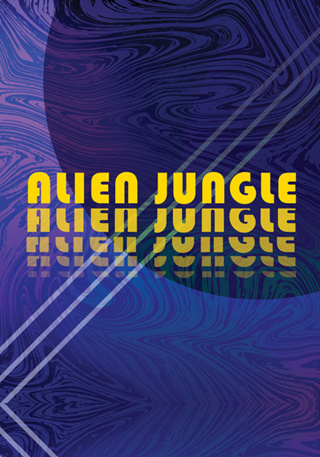 Special Event
PERCUSSION CONSORT: ALIEN JUNGLE
New World Center, Michael Tilson Thomas Performance Hall
Sunday, October 1
2:30 PM New World Center Opens
2:45 PM Interactive Activities Begin
Program
EXPLORE THE ALIEN JUNGLE
Put the Saturday night in your Sunday afternoon with this explosive performance that's unlike anything you've witnessed before. 
Designed in partnership with the University of Southern California's Iovine and Young Academy and performed by NWS Percussion Fellows, in this experimental concert, you can:
Before the concert, try out the instruments and music you're about to hear
Lounge on floor cushions surrounding the performers during the concert (chairs also available)
Experience in an intimate environment close to the performers
Enjoy an immersive sensory playground in a concert space transformed with dramatic lighting, vivid projections and glowing costumed performers
Mingle with fellow concertgoers and artists at the post-concert reception
The Iovine and Young Academy for Arts, Technology, and the Business of Innovation worked closely with the New World Symphony to create a one-of-a-kind event. Tasked with turning the traditional concert experience on its head, the creative team—comprised of USC students Christopher Han, Evan Bovie, Nathan Wallace, Serene Boachie, Nate Stranzl, Kimari Jones and Ben Taft—developed an experimental three-part afternoon that's immersive, interactive and innovative.
Program
Steve Reich
(b. 1936)
Approx. Duration: 16 minutes

Music for Mallet Instruments, Voices and Organ (1973)

Joseph Kelly, vibraphone
Tyler Flynt, Hanna Kim, glockenspiel
Andrew Johnson, Rainice Lai, Erich
Rieppel, Andrew Riley, marimba
Autumn Chodorowski, Helen Hess,
Priscilla Rinehart, voice
John Wilson, electric organ
George Crumb
(b. 1929)
Approx. Duration: 16 minutes

Dream Sequence (Images II) (1976)

Michael Daley, percussion
Andrew Johnson, Joseph Kelly, glass harmonica
Dillon Welch, violin; Alexa Ciciretti, cello
Dean Zhang, prepared piano      
István Márta
(b. 1952)
Approx. Duration: 13 minutes

Doll's House Story (1985)

Tyler Flynt, Andrew Johnson,
Joseph Kelly, Rainice Lai, percussion
Michael Linville, synthesizer
Steve Reich
Music for Mallet Instruments, Voices and Organ (1973)

Approximate duration: 16 minutes
The Composer: In the 1960s, Steve Reich (pronounced "Rysh") broke away from musical academia and its obsession with complex, European techniques. He supported himself by driving a taxi in San Francisco, and he began to connect with other West Coast mavericks who were experimenting with trance-like loops and repetitive cycles, giving rise to a movement that has come to be called "minimalism." After moving to New York, he established his own ensemble, Steve Reich and Musicians, which provided a DIY outlet for his pulsing, multi-layered scores.
The Composition: Reich composed Music for Mallet Instruments, Voices and Organ in 1973, a pivotal time in the development of his signature sound. It followed his many experimentations with phasing—i.e. simultaneous rhythms that are slightly out of sync—culminating in the 90-minute Drumming (1970-71), a work deeply influenced by Reich's recent studies in Ghana. By 1973 his interest in the tuned percussion of Indonesian Gamelan ensembles added new melodic and harmonic depth to his intensely rhythmic style, and he adapted his instrumentation to allow for longer, smoother tones. With the creation of Music for Mallet Instruments, Voices and Organ, Reich found the sonic palette that, with a few additions, would fuel his next major work: the legendary Music for 18 Musicians (1974-76).
The Instrumentation: Marimbas (tuned wooden bars struck with mallets) form the backbone of this work. There are four separate marimba parts, although they can be performed on three instruments. The other mallet instruments use metal bars: a pair of high-pitched glockenspiels, and a deeper metallophone (which is to say a vibraphone, like those used in jazz, but with the vibrating rotors turned off). Two female singers move in tandem with an electric organ, while a third singer joins in for faster patterns with the marimbas.
The Sound: On its surface, Music for Mallet Instruments, Voices and Organ is hypnotic and entrancing, but underneath it ripples with a multitude of subtle, nuanced processes. There are four main sections, all connected continuously, and in each section the rate of change for the singers' notes expands to a maximal length (determined by how long a single breath can be sustained) and then contracts again, subliminally inviting us to taper our own rates of breathing. 
Additional Resources
Video of live performance by Alarm Will Sound
Original recording from 1974 by Steve Reich and Musicians
Program note by Steve Reich
George Crumb
Dream Sequence (Images II) (1976)

Approximate duration: 16 minutes
The Composer: In the 1960s and '70s, George Crumb created a series of ethereal and mystical compositions that are now recognized as landmark accomplishments in American music. It makes sense that Crumb cites Claude Debussy as a formative influence, since both composers learned to emphasize sounds and colors for their own sake, and not just as byproducts of musical rules and formulas. Another recurring touchstone for Crumb was the Spanish poet Federico García Lorca, whose surreal and haunting verses appeared in some of Crumb's most distinctive works, including Ancient Voices of Children from 1970. A similar streak of fantasy runs through Crumb's instrumental works, as seen in the many titles that reference echoes, images, nocturnes and zodiac symbols.
The Composition: Crumb created Dream Sequence in 1976 for the Aeolian Chamber Players. Its subtitle, Images II, connects it to the score for which Crumb is most famous: Black Angels (Images I) from 1970, a chilling cycle for amplified string quartet. Dream Sequence explores a very different sort of image, but it draws on similar elements of space and ritual.
The Instrumentation: The piano in Dream Sequence sometimes plays with paper on the strings, creating a buzzing tone, and the same performer is also responsible for playing three water-filled goblets and a Thai wooden buffalo bell. The percussionist plays five Japanese temple bowls (traditionally used in Buddhist meditation), four crotales (tuned metal discs), two suspended cymbals, sleigh bells and maraca. The violin and cello play conventional instruments, but they often create abstract gestures—nervous stutters, languid slides, breathy harmonics—instead of linear phrases. The mystery ingredient in the instrumentation is an offstage glass harmonica (or another set of tuned goblets), sounding a barely audible four-note chord that permeates the entire work.
The Sound: Crumb's performance instructions characterize Dream Sequence as "poised, timeless, 'breathing': as an afternoon in late summer." A feature that contributes to the work's mysterious, hovering atmosphere is its unusual notation system that places much of the music within circular arrays of disconnected sonic events, allowing the piano, percussion and strings to orbit independently.
Additional Resources
Recording of Dream Sequence
Scholarly paper on Crumb, including a score excerpt from Dream Sequence showing the circular notation system
Article on Crumb, including another score excerpt from Dream Sequence
Transcript of Crumb's interview with broadcaster Bruce Duffie
István Márta
Doll's House Story (1985)

Approximate duration: 13 minutes
The Composer: István Márta, like his Hungarian predecessors Bartók and Kodály, found musical inspiration in the thousand-year-old folk traditions of the Magyar people. Márta has also used his music and his work in contemporary theater to call attention to the cultural degradation and destruction wrought by political forces, as in Doom. A Sigh composed in 1990 for the Kronos Quartet.
The Composition: Doll's House Story from 1985 makes a political statement through a thinly-veiled allegorical tale (see below). This musical account of a "tragic revolution of a few minutes' duration" invites parallels to the Hungarian uprising in 1956 that collapsed in a matter of days when Soviet troops occupied the country—a stifling force still present at the time Márta wrote this work.
The Instrumentation: Four percussionists play a large arsenal of pitched and unpitched percussion, including drums, temple blocks, marimbas, cymbals, timpani, bass drums, toms, chimes, xylophone, tam-tam, triangle and gongs. The whip, an instrument consisting of two long boards clapped together, simulates the fierce, cracking sound of its namesake.
The Sound: Aggressive drum patterns, often played in unison, convey the frightful pitch of battle. Interwoven threads of melody from the xylophone and marimbas convey a sense of disorientation and pandemonium. 
The Allegory (as Related by the Composer): Doll's House Story renders in music the events of a tragic revolution of a few minutes' duration. The revolution broke out overnight in the toy department of a store. There did not seem to be any rhyme or reason to it, and indeed, it erupted over a petty affair—it appears to be petty in hindsight anyway. The toys (plastic dolls, tin soldiers, bicycled regiments, intrepid civilians, undercover chimney sweeps, smart police officers, clowns, dwarfs and giants) engaged in pitched battle of unprecedented cruelty. The fragmentary reports that have come down to us allow the reconstruction of but a few aspects of those events albeit rather important ones. I have discovered, for instance, that the very first minute of the revolution claimed nine lives (among them that of a Pierrot, a Columbine and a heroic Harlequin). Within the next five minutes, six more deaths occurred, all victims of base instincts running amok. The appearance of a night watchman put a temporary stop to the events, but fighting continued with even more bitterness once the torchlight had been switched off. The streets were overrun by ambulances with their shrieking sirens, tanks firing shells and other military vehicles—and soon there was silence. The presence of mechanized troops did its work: the rebels and fighters withdrew into their homes. The dead silence was only occasionally disturbed by the fumbling of a doll, groping cautiously in the dark for its lost limbs or head. In the morning, the shop assistants, tired and sleepy after a short night's rest, were incredulously taking in the mess, looking in vain for signs of burglary or theft. Later, in the course of the morning, a tiny wind-up guillotine swung into action but nobody took any notice.
                                                                                          -- István Márta

Additional Resources
Video of live performance
Interview from 2012 about Márta theatrical work and political conflicts
-- Copyright © 2017 Aaron Grad
Aaron Grad is a composer, guitarist and writer based in Seattle. Besides providing program notes for the New World Symphony, he has been the Orpheus Chamber Orchestra's program annotator since 2005 and also contributes notes to the Saint Paul Chamber Orchestra and Seattle Symphony.