Events & Tickets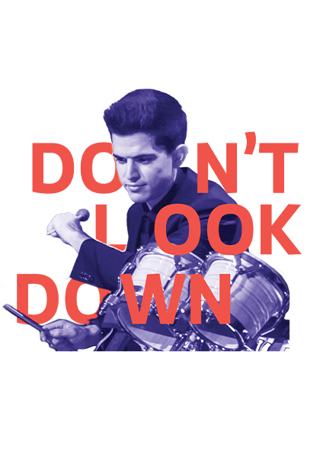 Chamber Music
Percussion Consort: Don't Look Down
New World Center
Friday, October 29, 2021 at 7:30 PM
Program
After last season's incredible Percussion Perspectives festival, the NWS Percussion Fellows gather again to bring the aural wonders of our lives into the concert hall. When faced with the pandemic, Christopher Cerrone penned what he calls an "accidental diary" that reflects life before and during this unusual time, from relentless energy and incessant street noises to empty spaces and static soundscapes. Andy Akiho channels the rhythms of the city in to wALk Or ruN in wEst harlem, where "literally every sound has a story behind it." Piano Fellows dress up their instruments with screws, bolts, nuts and rubber for John Cage's Amores and Joyce Wai-Chung Tang creates a ceaseless momentum in a work inspired by Lou Harrison.
COMPOSE YOUR OWN SUBSCRIPTION PACKAGE! 
Choose this plus two more concerts to customize your own subscription. It's the ultimate flexibility with all the subscriber benefits, including free exchanges when plans change! Call the NWS Box Office at 305.673.3331 to create your own series today. 
SUBSCRIBERS ENJOY THE BEST OF NWS! 
As an NWS Subscriber, you receive amazing benefits to enjoy throughout the season, including the best seats for the lowest prices and access to our incredibly talented Fellows. Click here to learn more! 
This concert has required safety protocols. Download the free Bindle app for fast entry to the New World Center.
Program
John Cage
(1912-1992 )
Approx. Duration: 9 minutes

Amores for Three Percussion and Prepared Piano  (1943 )

Solo for Prepared Piano 
Trio for Nine Tom-Toms and a Pod Rattle 
Trio for Seven Wood Blocks 
Solo for Prepared Piano 
Charlie Rosmarin, Marcelina Suchocka, 
Joe Desotelle, percussion 
Thomas Steigerwald, prepared piano 
Joyce Wai-chung Tang
Approx. Duration: 10 minutes

(Im)pulses for Four Percussion (2017 )

Charlie Rosmarin, Joe Desotelle,  
Kevin Ritenauer, Marcelina Suchocka, percussion
Andy Akiho
(b. 1979)
Approx. Duration: 7 minutes

to wALk Or ruN in wEst harlem for Percussion Ensemble  (2008; arranged 2016)

NWS Percussion Fellows
   Charlie Rosmarin
   Marcelina Suchocka
   Matthew Kibort
   Kevin Ritenauer
   Joe Desotelle
Frost Percussion Group
   Svet Stoyanov, Artistic Director
   Cory Fica
   Andrew Lauler

Thomas Steigerwald, piano
Christopher Cerrone
(b. 1984 )
Approx. Duration: 17 minutes

Don't Look Down: Concerto for Prepared Piano and Percussion Quartet  (2020 )

Hammerspace
The Great Empty
Caton Flats
Wesley Ducote, prepared piano
Kevin Ritenauer, Marcelina Suchocka, 
Charlie Rosmarin, Joe Desotelle, percussion
John Cage
Amores

 

for

 

Three

 

Percussion and Prepared Piano
 

(1943 )


Approximate duration: 9 minutes

John Cage was studying composition in his native Los Angeles and experimenting with the techniques of Arnold Schoenberg when a new job as a dance accompanist at a college took him away to Seattle in 1938. He met his long-term collaborator and romantic partner Merce Cunningham there, and in his quest to create new sounds to accompany the dancers, Cage began experimenting with placing objects inside the piano, creating the "prepared piano" that turned a conventional instrument into an ethereal percussion arsenal, reminiscent of tuned percussion sounds from Africa and Asia.

Cage also became devoted to the music and ideals of the renegade composer Henry Cowell, and he elaborated on Cowell's ideas about rhythms and sounds to create the first concerts for percussion ensemble in partnership with another West Coast upstart, Lou Harrison.

Cage merged those two major developments—prepared piano and percussion ensemble—in the score Amores from 1943. The outer movements are for piano alone, prepared with nine screws, eight bolts, two nuts and three rubber strips. The middle movements shift to a percussion trio, first playing tom-toms (plus a rattle), then shifting to woodblocks.
Joyce Wai-chung Tang
(Im)pulses

 

for Four Percussion

(2017 )

Approximate duration: 10 minutes
Joyce Tang, a composer of acoustic and electric music based in Hong Kong, wrote her doctoral thesis on the music of the American composer Lou Harrison. Her affinity with that high priest of the American avant-garde comes through in (Im)pulses, scored for percussion ensemble and written as a dance accompaniment, reflecting two of Harrison's enduring passions. Tang's percussion quartet combines the pitched tones of two marimbas with the non-pitched inflections of bongos, tom-toms and woodblocks, all contributing to a score of ceaseless motion and energy. As Tang explained in a program note, "The words 'pulses' and 'impulse' suggest a variety of meanings such as the 'rhythmical throbbing of the arteries,' 'musical beats,' 'momentum' and a 'sudden strong urge.'"
Andy Akiho
to 

wALk

 

Or

 

ruN

 in 

wEst

 

harlem

 

for Percussion Ensemble
 

(2008; arranged 2016)


Approximate duration: 7 minutes

As an undergraduate at the University of South Carolina, Andy Akiho gravitated to the steel pan and its ensemble traditions developed on the Caribbean island of Trinidad. After six years gigging on the steel pan and other percussion in New York, Akiho enrolled in Contemporary Performance Program at the Manhattan School of Music in 2007, and the next summer he attended the Bang on a Can Summer Festival, a prominent incubator for contemporary composers and performers. He was assigned to write a work that, for the first time, did not include a part for himself as a performer, leading him to compose the original version of to wALk Or ruN in wEst harlem for a mixed chamber ensemble. Akiho was living at 133rd Street and Broadway at the time, and as he explained in an interview with the web magazine NewMusicBox: "literally every sound has a story behind it… that was a siren; that was me running into a taxi; that was the door slamming; that was the emergency room beeps at the hospital."

At the invitation of the University of Nebraska–Lincoln, Akiho rewrote the piece in 2016 for piano and seven percussionists, preserving much of the original piano part as well as the distinctive technique of preparing a vibraphone with rubber bands.
Christopher Cerrone
Don't Look Down

: Concerto

 

for Prepared Piano and Percussion Quartet
 

(2020 )


Approximate duration: 17 minutes

CHRISTOPHER CERRONE
Don't Look Down: Concerto for Prepared Piano and Percussion Quartet (2020)
Approximate duration: 5 minutes

Since completing his studies at the Manhattan School of Music and Yale University, Christopher Cerrone has become one of his generation's most accomplished composers. A finalist for the Pulitzer Prize in 2014 and the winner of the Rome Prize in 2015, he has written for the Los Angeles Chamber Orchestra, the Calder Quartet, Third Coast Percussion, Eighth Blackbird and the Albany Symphony, where he was a composer-in-residence.

Mr. Cerrone wrote the following program note:

Don't Look Down is an accidental diary of having lived through the worst pandemic of the last hundred years. When I started writing this piece in February 2020, it would be inconceivable to imagine the world we live in now. The one thing that kept me sane during this period was clocking into work—that is, working on this piece. So looking back, it's not at all surprising the piece would wind up reflecting both the strangeness and the instability of the world we live in.

The title of the work takes its name from an article by the economist Paul Krugman, himself referring to the moment when the cartoon character Wile E. Coyote would look down and suddenly realize he'd fallen off a cliff, at which point he would actually drop. The first movement, "Hammerspace," is the world before: all grooving and relentless energy. The pianist hammers away at the high notes of the piano which have all been muted with putty. I imagined his part as like a drum solo performed in an echo chamber—the rhythmic muted notes create unique and fantastic sympathetic resonances with the lower strings of the instrument when the pedal is held down. A variety of percussion instruments support him, from the more traditional to drum set to other oddities like a bicycle pump and sandpaper block. 

The piece "looks down" at the start of the second movement, "The Great Empty," when suddenly all of the energy stops and we are left with an uncertain and static soundscape: instead of playing the piano, the pianist "bows" the instrument by drawing fishing tackle over the strings. The percussionists play cheap harmonicas and blow over the tops of wine bottles alongside other instruments to create a dissonant and deliberately out-of-tune sound world. The piano part that interjects halfway through is similarly out-of-tune: the pianist has placed small pieces of putty, causing the piano to sound as out of tune as the percussion instruments. The title of the movement is drawn from a photographic series that was shown in The New York Times of city centers devoid of people.

The final movement, "Caton Flats," refers to a construction site active on my block in Brooklyn. When I was working on this movement in my studio, my partner, Carrie, walked into the room and remarked that the music "sounds like the construction going on outside"! I loved the idea so much that I had to include it in the piece. I also loved the idea that the things that most drive us crazy—like noisy construction on our street—could become a thing of nostalgia when it's gone.

               – Christopher Cerrone

-- © 2021 Aaron Grad

Aaron Grad is a composer and writer based in Seattle. In addition to providing program notes for the New World Symphony, Orpheus Chamber Orchestra, Baltimore Symphony Orchestra and others, he is also the artistic director of Many Messiahs, a project that reframes George Frideric Handel's masterpiece as a collective call for justice.
 FOR YOUR SAFETY  
As of September 18, 2021, these are the guidelines that all guests at New World Symphony concerts must follow. These guidelines will apply to all members of your party before they are allowed to enter the New World Center and to any users of the tickets purchased by you.  Click here for additional information. 
COVID REQUIREMENTS:  
We request that all guests are fully vaccinated against COVID-19 (at least two weeks after final dose) and provide proof of vaccination; i.e. original vaccination card, copy of vaccination card, or picture of vaccination card. Name on vaccination card must match name on ID. 

In lieu of proof of vaccination, we require proof of a negative COVID-19 diagnostic test result within 72-hours (including for unvaccinated children under 12 years of age). Name on test result must match name on ID. 

All guests may undergo a temperature screening upon entry into the building. 

Masks are required inside New World Center at all times, regardless of vaccination status. 
DAY OF EVENT  
Please arrive early for check-in process. 

Please bring your ID and proof of vaccination or negative test result. As noted above, the full name on your ID must match the name on your vaccination card or COVID test result. 

Please remember to bring a mask. 
By attending our events, you voluntarily accept responsibility for all risks related to exposure to COVID-19.
Michael Linville, conductor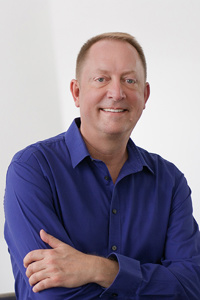 Michael Linville enjoys a varied career as pianist, percussionist, harpist, conductor, educator and arranger. The Dean of Chamber Music and Fellow Development at the New World Symphony, Mr. Linville programs and coaches much of its extensive non-orchestral performance activities. Additionally, he is the conductor and coordinator of the New World Percussion Consort and acts as curator of MUSAIC, the New World Symphony's website of educational videos featuring outstanding artists and educators in classical music.
Mr. Linville first came to the New World Symphony in 1993 as its Piano Fellow. In 1997 he was invited to join the Symphony's administrative staff and has served in several capacities, including Director of Admissions and Dean of Musicians. As a performer, Mr. Linville has appeared with NWS, the symphonies of San Francisco and Honolulu, the Florida Orchestra and the former Florida Philharmonic. Since 1993 he has been a member of the Breckenridge Music Festival in Colorado, performing concerts as pianist, percussionist and conductor during the summer season and in chamber music and educational projects during the winter. In 2016 he was named an Artistic Partner of the Festival, co-curating its chamber music series with violinist Kate Hatmaker.