Events & Tickets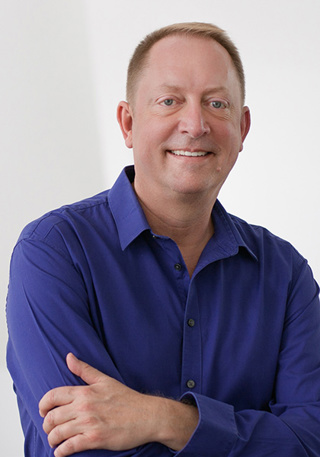 Chamber Music
PERCUSSION CONSORT: GOLDEN AGE
New World Center
Saturday, September 29 at 7:30 PM
Program
The Percussion Fellows invite you to an evening of high-octane fun as they pair their craft with electronics and film. Martín Matalon's imaginative interludes have percussionists and electronics accompanying scenes from L'Age d'Or (The Golden Age) – a 1930 surrealist French comedy co-written by Luis Buñuel and artist Salvador Dalí – displayed on the sails of the New World Center's performance hall. Witness the U.S. premiere of Gavin Bryars' substantial concerto for five percussionists and chamber orchestra, a poignant and meditative tribute not to a bustling city, but the quiet village near his England home.
COMPOSE YOUR OWN SUBSCRIPTION PACKAGE!
Choose this plus two more concerts to customize your own subscription. It's the ultimate flexibility with all the subscriber benefits, including free exchanges when plans change! Click here or call the NWS Box Office at 305.673.3331 to create your own series today.
Tickets no longer available online.
Program
Gavin Bryars
(b. 1943)
Approx. Duration: 25 minutes

Martín Matalon
(b. 1958)
Approx. Duration: 40 minutes

...del color a la materia... (2002-11)

Prologue (The Scorpions)
Interlude No. 1 (The Descent)
Interlude No. 2 (The Hut)
Interlude No. 3 (The Bandits)
Interlude No. 4 (The Mallorcans)
Interlude No. 5 (The Mallorcans)
Interlude No. 6
Interlude No. 7 (The Cow on the Bed)
Interlude No. 8 (The Marquis de X)
Interlude No. 9 (The Love Scene)
Interlude No. 10 (The Giraffe, the Cousin and the Priest … Le Duc de Blangis)
Epilogue
This performance pairs Matalon's work with footage from Luis Bruñuel's 1930 film L'Age d'Or (The Golden Age).
Thomas Steigerwald, piano
Gavin Bryars
New York (2004)

Approximate duration: 25 minutes
From his start as a philosophy major and jazz bassist in the 1960s to his latest work in opera and vocal composition, Gavin Bryars has spent a lifetime at the forefront of new music in England and beyond. American trends have figured prominently in his artistic outlook, from the mystical freedom of John Cage to the entrancing repetitions of Steve Reich and Philip Glass. Thus it would seem natural for his 2004 work New York to be referencing the place where so many of his formative influences developed, but it actually honors a tiny village of the same name near his English residence.
Bryars, a longtime proponent of percussion ensembles, argues that they can be "as musically subtle and expressive as a well-seasoned string quartet." For his 1984 opera Medea, he replaced the usual five string sections with a quintet of tuned percussion—a diverse collection that encompasses the keyboard-based instruments constructed with bars of metal (glockenspiels and vibraphones) and wood (xylophones and marimbas), along with bells, gongs, drums, woodblocks and other objects with discernable pitch. The percussionists from that opera went on to form their own group under the name Percussions Claviers de Lyon, and Bryars has written extensively for them, including this concerto for percussion quintet and chamber orchestra.
Pulsing tremolos and slow-moving harmonies articulated with hypnotic arpeggios point to the affinity between New York and the large-scale minimalism of Reich and Glass. Bryars' jazz roots are evident as well, especially in some of the extended harmonies and more active passages for vibraphone, an instrument equally at home in jazz and concert music. This single-movement concerto has none of the attention-seeking and foreground/background hierarchy of a typical concerto in the Romantic mold; its temperament is closer to the Baroque concerto grosso, in which the soloists and ensemble work together in the pursuit of novel and alluring tone colors.
Martín Matalon
...del color a la materia... (2002-11)

Approximate duration: 40 minutes
Born in Argentina and educated in the United States (including a master's degree from Juilliard), Martín Matalon has been a fixture of the French avant-garde since moving to Paris in 1993. An invitation from IRCAM, the cutting-edge institute for music technology, led to Matalon's first score for a silent film, created in 1995 to accompany Fritz Lang's newly restored Metropolis. Matalon went on to score three landmark films by the surrealist director Luis Buñuel, including The Golden Age from 1930.
Buñuel, collaborating with fellow Spaniard Salvador Dalí, created his first short film in 1929, Un Chien Andalou (An Andalusian Dog). From its opening scene—a chilling sequence in which a man sharpens a straight razor and calmly slices open a woman's eyeball—this silent film brought the unfiltered and dreamlike (or nightmarish) perspective of surrealism into the realm of cinema. Buñuel and Dalí parted ways in the early stages of their next project, which Buñuel expanded and completed as The Golden Age, one of France's first movies with sound. Full of casual and nonsensical violence, blasphemous jabs at the Catholic church and overt sexuality, this scandalous film was banned just days after its premiere, not to be screened legally in France for another half-century. 
The Golden Age opens with shots of scorpions fighting, which supplied Matalon with the title for his 2002 film score, Le Scorpion. The concert version heard here, created in 2011 for the Orléans International Piano Competition, repackages the music under the title …del color a la materia… (Spanish for "from color to matter"). In the Prologue, music that originally accompanied the scorpion montage establishes a dizzying, shimmering texture that seems to leap and ripple around the space, with the pianist and six percussionists augmented by a substantial array of electronics, including surround sound speakers.
Buñuel's avoidance of narrative in The Golden Age required Matalon to adopt a new approach to film scoring. "All of what happens visually is completely surrealistic and incongruous," Matalon explained in an interview, "so you have to find elements. Every scene will give me a different element. It could be an atmosphere, it could be a material." In Interlude I, the key material is the resonant wood of the tuned marimba bars. The next section emphasizes the tactile, supple sound of hand percussion, including the Nigerian udu and Indian tablas. Interlude III gets even quieter, instructing several of the percussionists to improvise patterns using fingertips, fingernails and knitting needles. (It should be noted that the sections flow continuously, with most of the transitions designed to be imperceptible.)
Interlude IV emphasizes ominous drums, and then Interlude V turns into a perpetual motion fantasy driven by the piano. Interlude VI is again exceptionally quiet, with the piano traversing the high and low extremes of it range.
Serving as a reminder that The Golden Age is in many ways a dark comedy, the next portion of jumpy, volatile music corresponds to a scene in which a woman has to shoo a cow off of her luxurious bed. After the deep rumbles and eruptions of the following section, Interlude IX uses tinkling metallic sounds to evoke the strange romance of this film's extended love scene. The final interlude returns to a fast and agitated texture, and then an Epilogue provides an ending as mysterious and confounding as the film that inspired it.

-- Copyright © 2018 Aaron Grad
Aaron Grad is a composer, guitarist and writer based in Seattle. Besides providing program notes for the New World Symphony, he has been the Orpheus Chamber Orchestra's program annotator since 2005 and also contributes notes to the Saint Paul Chamber Orchestra and Seattle Symphony.
Michael Linville, conductor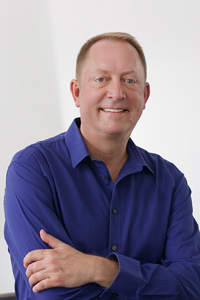 Michael Linville enjoys a varied career as pianist, percussionist, harpist, conductor, educator and arranger. The Dean of Chamber Music and Fellow Development at the New World Symphony, Mr. Linville programs and coaches much of its extensive non-orchestral performance activities. Additionally, he is the conductor and coordinator of the New World Percussion Consort and acts as curator of MUSAIC, the New World Symphony's website of educational videos featuring outstanding artists and educators in classical music.
Mr. Linville first came to the New World Symphony in 1993 as its Piano Fellow. In 1997 he was invited to join the Symphony's administrative staff and has served in several capacities, including Director of Admissions and Dean of Musicians. As a performer, Mr. Linville has appeared with NWS, the symphonies of San Francisco and Honolulu, the Florida Orchestra and the former Florida Philharmonic. Since 1993 he has been a member of the Breckenridge Music Festival in Colorado, performing concerts as pianist, percussionist and conductor during the summer season and in chamber music and educational projects during the winter. In 2016 he was named an Artistic Partner of the Festival, co-curating its chamber music series with violinist Kate Hatmaker.