Events & Tickets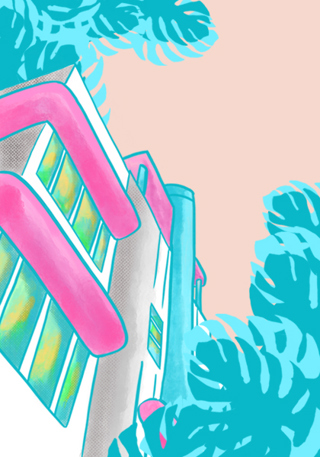 Chamber Music
PERCUSSION CONSORT: MIAMI BEATS
New World Center
Saturday, September 28 at 7:30 PM
Program
Percussionists of the Magic City unite! NWS Percussion Fellows are joined by students from the University of Miami's Frost School of Music for a one-night-only adventure. Together they will perform the world premiere of the Percussion Symphony No. 2 by Pulitzer Prize-winning composer Charles Wuorinen. Hailed by The New Yorker as "the most original musical thinker of our time," Steve Reich permeates his Sextet with a humming, propulsive energy.
COMPOSE YOUR OWN SUBSCRIPTION PACKAGE!
Choose this plus two more concerts to customize your own subscription. It's the ultimate flexibility with all the subscriber benefits, including free exchanges when plans change! Click here to create your own series today.
SUBSCRIBERS ENJOY THE BEST OF NWS!
As an NWS Subscriber, you receive amazing benefits to enjoy throughout the season, including the best seats for the lowest prices and access to our incredibly talented Fellows. Click here to learn more!
Program
Charles Wuorinen
(b. 1938)
Approx. Duration: 18 minutes

Percussion Symphony No. 2 (2019; world premiere of NWS commission)

Steve Reich
(b. 1936)
Approx. Duration: 27 minutes

Charles Wuorinen
Percussion Symphony No. 2 (2019; world premiere of NWS commission)

Approximate duration: 18 minutes
Charles Wuorinen had a precocious start as a composer, writing his first music at age five and, during his years at Columbia University, winning student composer awards at an unmatched rate. He was awarded Guggenheim Fellowships in 1968 and 1972, and his Pulitzer Prize in 1970 made him the youngest winner to date in the field of music. In 1985 he added a MacArthur "Genius Grant," and in recent years he has enjoyed worldwide acclaim for his operas, especially his 2014 adaptation of Brokeback Mountain.
Wuorinen composes in a dense, kinetic, "maximalist" style that developed out of Schoenberg's 12-tone method and subsequent explorations of serial technique by Milton Babbitt and others. Within Wuorinen's vast catalog of orchestral, chamber and electroacoustic music, his works for percussion represent a small but greatly appreciated contribution to the repertoire, particularly the Percussion Symphony from 1976, which spans about 40 minutes and requires 24 players. With this Second Percussion Symphony, commissioned by the New World Symphony, Wuorinen "sought to condense the compositional thought behind it, as well as to reduce the cast of characters," he wrote in a program note.
Instead of its predecessor's three movements separated by entr'actes, this new work unfolds in one continuous and highly varied movement. The condensed ensemble is dominated by percussion instruments that play fixed pitches, including the familiar pitched percussion instruments (xylophone, marimba and vibraphones) along with a diverse array of metallic tone producers such as tuned cowbells (Almglocken) and nipple gongs. The crisp, dry parts for two pianos play up their percussive aspect—the strings are struck by hammers, after all—and their low notes also serve a unique function in this ensemble as a sustaining bass instrument. Wuorinen explained that this focus on pitched percussion "is required by the fundamentally motivic nature of the writing." In other words, the driving force of his music is the clarity and mutability of each gesture, and this transparent ensemble provides an ideal environment in which to track those gestures through their ceaseless interactions, like molecules of sound colliding in a superheated container.
Steve Reich
Sextet (1984-85)

Approximate duration: 27 minutes
At the time when Steve Reich was studying at The Juilliard School and Mills College in the late 1950s and early '60s, American composers were fixated on the newest, thorniest techniques being developed in Europe. Finding himself disenchanted with that academic path, Reich set out on his own in San Francisco, where he made a living as a taxi driver and experimented with tape looping and other forms of trance-like repetition. His early efforts, along with those of fellow seekers like Terry Riley, gave birth to the compositional style now known as "minimalism."
No orchestras or established ensembles wanted anything to do with Reich's pulsing scores, so he formed Steve Reich and Musicians as his prime outlet. Drawing on African and Asian patterns of multilayered percussion, he wrote works as elemental as Clapping Music (1972) for two performers clapping, and as huge as the hour-long Music for 18 Musicians (1974-76). The techniques of phasing and canons (in which voices follow each other at a fixed distance) found in those seminal scores also fuel his Sextet, composed in 1984 to accompany a French dance performance, and expanded for its first American performance in 1985.
As with so many of Reich's scores, the primary drivers of the Sextet are marimbas and vibraphones. Bowed vibraphones in the second movement demonstrate one way of elongating tones within a percussion ensemble, while the synthesizers provide a technology-based alternative to increase sustain, most prominently in the fourth movement. Related harmonies and pulses in the first and fifth movements impart an arch-like shape to the Sextet.
-- © 2019 Aaron Grad
Aaron Grad is a composer, guitarist and writer based in Seattle. Besides providing program notes for the New World Symphony, he has been the Orpheus Chamber Orchestra's program annotator since 2005 and also contributes notes to the Saint Paul Chamber Orchestra and Seattle Symphony.
Michael Linville, curator/coach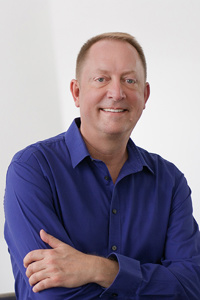 Michael Linville enjoys a varied career as pianist, percussionist, harpist, conductor, educator and arranger. The Dean of Chamber Music and Fellow Development at the New World Symphony, Mr. Linville programs and coaches much of its extensive non-orchestral performance activities. Additionally, he is the conductor and coordinator of the New World Percussion Consort and acts as curator of MUSAIC, the New World Symphony's website of educational videos featuring outstanding artists and educators in classical music.
Mr. Linville first came to the New World Symphony in 1993 as its Piano Fellow. In 1997 he was invited to join the Symphony's administrative staff and has served in several capacities, including Director of Admissions and Dean of Musicians. As a performer, Mr. Linville has appeared with NWS, the symphonies of San Francisco and Honolulu, the Florida Orchestra and the former Florida Philharmonic. Since 1993 he has been a member of the Breckenridge Music Festival in Colorado, performing concerts as pianist, percussionist and conductor during the summer season and in chamber music and educational projects during the winter. In 2016 he was named an Artistic Partner of the Festival, co-curating its chamber music series with violinist Kate Hatmaker.