Events & Tickets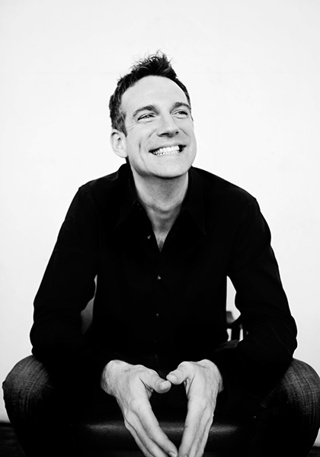 Orchestra Concert
PINES OF ROME
New World Center, Michael Tilson Thomas Performance Hall
Saturday, April 7 at 8:00 PM
Sunday, April 8 at 2:00 PM
Program
Global conducting phenom Stéphane Denève conjures a vibrant, sun-dappled Italy seen through the lens of French and homegrown musical giants. No composer captured the spirit of Italy quite like its own Ottorino Respighi, whose Pines of Rome is a breathtaking ode to nature and the iconic landscapes of the Eternal City. From climbing pine trees and mysterious catacombs to vivid bird calls, this rich canvas has been called "one of the most colorful scores of its century." Rockstar cellist Johannes Moser returns in Camille Saint-Saëns' First Concerto, a virtuosic tour de force. Hector Berlioz often found inspiration in Italy, and this passionate Overture forms one outstanding example. In its U.S. premiere, Guillaume Connesson's luscious score relishes the sweeping Italian landscape after a storm.
Citi Pre-Concert Chat on Saturday, April 7: Join NWS Fellows for a free Pre-Concert Chat in SoundScape Park! These half-hour chats begin one hour prior to the performance. There will not be a pre-concert chat on Sunday, April 8. 
Program
Hector Berlioz
(1803-1869)
Approx. Duration: 11 minutes

Overture to Benvenuto Cellini, Op. 23 (1838)

Camille Saint-Saëns
(1835-1921)
Approx. Duration: 19 minutes

Concerto No. 1 in A minor for Cello and Orchestra, Op. 33 (1872)

Allegro non troppo
Allegretto con moto
Tempo primo
Guillaume Connesson
(b. 1970)
Approx. Duration: 12 minutes

E chiaro nella valle il fiume appare (2015; U.S. premiere)

Ottorino Respighi
(1879-1936)
Approx. Duration: 26 minutes

The Pines of the Villa Borghese
Pines Near a Catacomb
The Pines of the Janiculum
The Pines of the Appian Way
Hector Berlioz
Overture to Benvenuto Cellini, Op. 23 (1838)

Approximate duration: 11 minutes
Hector Berlioz was an unlikely musical revolutionary who only began dabbling in composition and teaching himself harmony out of a book at the age of 12. His father, a physician, disapproved of these musical pursuits, so the young Berlioz never took lessons or mastered an instrument. At 18 he moved to Paris to study medicine and he waited another five years before finally enrolling at the Paris Conservatory in 1826. He rocked the establishment with his Symphonie fantastique in 1830, and yet he showed enough technique and restraint in his entry to that year's Prix de Rome competition that he won the coveted fellowship.
Berlioz left Paris, reluctantly, in 1831. For someone with such a dim view of the Eternal City—he later wrote, "Rome is the most stupid and prosaic city I know: it is no place for anyone with head or heart"—he developed quite a fascination with Italy, one based more on romanticized literature than actual experience.
For his first opera since an unfinished student effort, Berlioz dramatized the memoirs of an artist from the Italian Renaissance, the title character Benvenuto Cellini. The Paris Opéra mounted that work in 1838, but the audience hissed through the premiere and it closed after only three more performances. Although the opera remains a rarity onstage, its Overture and other extracted segments (including the Roman Carnival Overture) have found a lasting place in the orchestral repertoire.
The Overture to Benvenuto Cellini begins on a confident note, in a tempo marked "fast, decisive, with impetus," establishing the central theme of this curtain raiser.
It soon retreats, though, into a slow introduction rooted in a plucked line from the cellos and basses. It sounds like a simple accompaniment, but this music is actually a preview of a climactic aria of forgiveness delivered by the Pope in the final act.
Additional Resources
PDF score from the IMSLP Petrucci Music Library
History of Benvenuto Cellini and details about the Overture from a Hector Berlioz research site
Camille Saint-Saëns
Concerto No. 1 in A minor for Cello and Orchestra, Op. 33 (1872)

Approximate duration: 19 minutes
Before Camille Saint-Saëns had a widespread reputation as a composer, he was known in Paris and around Europe as a brilliant pianist and, in the view of Franz Liszt, the greatest organist in the world. Saint-Saëns eventually wrote five piano concertos that capitalized on his talents as a performer, and he proved equally adept at showcasing stars on other instruments. He composed the Cello Concerto No. 1 for the French virtuoso Auguste Tolbecque in 1872, at a time when the cello was barely recognized as a viable solo instrument. Saint-Saëns went on to compose a second cello concerto and several shorter works featuring the instrument, but it was his first effort that proved to be his most enduring.
The most distinctive trait of the First Cello Concerto is its fluid form, unfolding in a continuous fashion. Saint-Saëns was devoted to promoting a French musical style, but that did not prevent him from borrowing good ideas from the Germanic sphere, such as experiments with integrated, cyclical forms by Liszt and Schumann (whose own Cello Concerto was a landmark in the genre).
To begin, one stout chord sets up the soloist to deliver an impassioned melody.
For the contrasting theme, the cello presents the tender melody at a piano dynamic, undisturbed by hushed, slow-moving chords from the strings.
These competing themes never find complete resolution; instead they make way for an enchanting central section, starting with dry, dance-like passages from the muted strings.
The spell breaks with a return to the opening tempo and the first theme.
New looks at earlier music round out the Concerto's cyclic form, and flashy solo passages show off yet another side of the cello's capabilities.
Additional Resources
PDF score from the IMSLP Petrucci Music Library
Liner notes for the two cello concertos by Saint-Saëns
Guillaume Connesson
E chiaro nella valle il fiume appare (2015; U.S. premiere)

Approximate duration: 12 minutes
Guillaume Connesson's sumptuous orchestral music follows in the path of fellow French composers Berlioz, Debussy, Ravel and Dutilleux. Like his predecessors, Connesson emerged from the national conservatory system with a deep awareness of sound and texture, and his music stands out for its lucid and attractive imagery. Connesson wrote E chiaro nella valle il fiume appare ("And the River Sparkles Brightly in the Valley") as part of a Symphonic Trilogy. "Each of these three pieces for orchestra pays tribute to a country and culture particularly dear to me," he explained; this central segment represents "the light of Italy." The following description by the composer originally appeared in the liner notes for a recording by the Brussels Philharmonic released in 2016 on the Deutsche Grammophon label.  
This orchestral work in a single slow movement was inspired by a verse by Giacomo Leopardi, taken from his poem La quiete dopo la tempest (The calm after the storm). I wanted to compose a piece that celebrated the beauty of the Italian landscape, its natural calm and lyricism that gleam when it is reborn after a storm. Constructed around two themes (the first, stated with no harmonization from the beginning, the second more simmering and sensual), the work deploys voice-like lines with very flexible rhythms that crisscross each other until a great, luminous fortissimo builds. In the mysterious calm that follows, you can hear in the distance an old Neapolitan song ("Voca Voca") played by the clarinet and the trumpet, and then lyricism surges up again (with a fleeting quote from Leoncavallo's Pagliacci), leading to a peaceful coda where distant bells recall Italian cities at sunset. It was commissioned by the Besançon International Music Festival, and my score is dedicated to its director, Jean-Michel Mathé.
-Guillaume Connesson
Translated by John Tyler Tuttle
Ottorino Respighi
Pines of Rome (1924)

Approximate duration: 26 minutes
Ottorino Resphigi, a native of Bologna, Italy, will forever be linked to his adopted city of Rome. After studying violin and composition in his hometown, he set out for Russia, where he spent two seasons playing viola in an orchestra and taking lessons from master orchestrator Nikolai Rimsky-Korsakov. Further time abroad in Berlin, studying with Max Bruch, helped hone Respighi's voice. A teaching position brought him to Rome in 1913 and he soon made his first big splash with Fountains of Rome in 1916. He eventually expanded his tribute into a trilogy, adding Pines of Rome in 1924 and Roman Festivals in 1928.
The trees that Respighi referenced were stone pines or "umbrella" pines, a common sight in Rome with their broad, umbrella-shaped canopies rising over bare trunks. (These trees also produce the pine nuts that are a staple of Italian cuisine.) He crafted the score as four connected vignettes, beginning with a sparkling scene meant to evoke children playing at the Villa Borghese, Rome's large park occupying the former gardens of the wealthy Borghese family.
The second episode depicts pines near an unspecified catacomb, the hallowed ground represented by slow music in the manner of plainchant.
The third section, featuring a long clarinet solo set up by a piano interlude, captures a full moon illuminating the pines on the Janiculum, a hill with an expansive view over the city.
In an early example of electro-acoustic music, the score calls for a particular recording of a nightingale call to play over the closing measures.
The final section represents pines on the Appian Way, the legendary road into ancient Rome that stretched all the way to the Adriatic Sea (on the heel of Italy's "boot"). As Respighi wrote in his own program note, the marching music ushers in "a fantastic vision of past glories. Trumpets blare, and the army of the Consul bursts forth in the grandeur of a newly risen sun."
Additional Resources
Tips from clarinetist Sean Osborn on the solo in the third movement
Explanation of the unusual brass parts in the Pines of Rome orchestration
Photos and descriptions of actual pine trees in the locations Respighi identified

-- Copyright © 2018 Aaron Grad
Aaron Grad is a composer, guitarist and writer based in Seattle. Besides providing program notes for the New World Symphony, he has been the Orpheus Chamber Orchestra's program annotator since 2005 and also contributes notes to the Saint Paul Chamber Orchestra and Seattle Symphony.
Stéphane Denève, conductor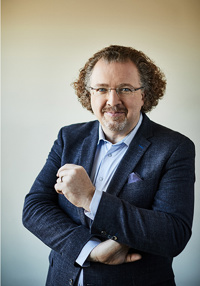 Stéphane Denève is Artistic Director of the New World Symphony, Music Director of the St. Louis Symphony Orchestra and will also be Principal Guest Conductor of the Netherlands Radio Philharmonic from 2023. He recently concluded terms as Principal Guest Conductor of The Philadelphia Orchestra and Chief Conductor of the Brussels Philharmonic, and previously served as Chief Conductor of Stuttgart Radio Symphony Orchestra (SWR) and Music Director of the Royal Scottish National Orchestra.
Recognized internationally for the exceptional quality of his performances and programming, Stéphane Denève regularly appears at major concert venues with the world's greatest orchestras and soloists. He has a special affinity for the music of his native France and is a passionate advocate for music of the 21st century.
Stéphane Denève's recent and upcoming engagements include appearances with the Royal Concertgebouw Orchestra, NHK Symphony Orchestra, Orchestra Sinfonica dell'Accademia Nazionale di Santa Cecilia, Bavarian Radio Symphony Orchestra, Royal Stockholm Philharmonic Orchestra (with whom he conducted the 2020 Nobel Prize concert), Orchestre National de France, Czech Philharmonic, NDR Elbphilharmonie Orchestra, Vienna Symphony, DSO Berlin, Orchestre Philharmonique de Radio France, and Rotterdam Philharmonic.
In North America, Stéphane Denève made his Carnegie Hall debut with the Boston Symphony Orchestra, with whom he has appeared several times both in Boston and at Tanglewood, and he regularly conducts the New York Philharmonic, The Philadelphia Orchestra, The Cleveland Orchestra, Los Angeles Philharmonic, San Francisco Symphony, New World Symphony and Toronto Symphony. In 2022 Denève was the conductor for John Williams' official 90th Birthday Gala with NSO Washington; he is also a popular guest at many of the U.S. summer music festivals, including the Hollywood Bowl, Bravo! Vail, Saratoga Performing Arts Center, Blossom Music Festival, Festival Napa Valley, Grand Teton Music Festival and Music Academy of the West.
Stéphane Denève frequently performs with many of the world's leading solo artists, including Leif Ove Andsnes, Emanuel Ax, Joshua Bell, Nicola Benedetti, Yefim Bronfman, Renaud and Gautier Capuçon, James Ehnes, Kirill Gerstein, Hélène Grimaud, Augustin Hadelich, Hilary Hahn, Sheku Kanneh-Mason, Leonidas Kavakos, Lang Lang, Olivier Latry, Paul Lewis, Nikolai Lugansky, Yo-Yo Ma, Anne-Sophie Mutter, Kelly O'Connor, Víkingur Ólafsson, Stéphanie d'Oustrac, Gil Shaham, Akiko Suwanai, Nikolaj Szeps-Znaider, Jean-Yves Thibaudet, and Frank Peter Zimmermann.  He also treasures the memory of Nicholas Angelich and Lars Vogt, two exceptional artists with whom he enjoyed a close musical friendship over many years.
In the field of opera, Stéphane Denève led a new production of Pelléas et Mélisande with the Royal Concertgebouw Orchestra and Netherlands Opera at the 2019 Holland Festival. Elsewhere, he has led productions at the Royal Opera House Covent Garden, Opéra National de Paris, Glyndebourne Festival, Teatro alla Scala, Deutsche Oper Berlin, Saito Kinen Festival, Gran Teatro del Liceu, La Monnaie and Deutsche Oper am Rhein.
As a recording artist, Stéphane Denève has won critical acclaim for his recordings of the works of Poulenc, Debussy, Ravel, Roussel, Franck and Connesson. He is a triple winner of the Diapason d'Or of the Year, has been shortlisted for Gramophone's Artist of the Year Award, and has won the prize for symphonic music at the International Classical Music Awards. His most recent releases include a live recording of Honegger's Jeanne d'arc au bûcher with the Royal Concertgebouw Orchestra, and two discs of the works of Guillaume Connesson with the Brussels Philharmonic (the first of which was awarded the Diapason d'Or de l'année, Caecilia Award, and Classica Magazine's CHOC of the Year). A box-set of his complete Ravel recordings with Stuttgart Radio Symphony Orchestra was released in 2022 by Hänssler Classic.
A graduate and prize-winner of the Paris Conservatoire, Stéphane Denève worked closely in his early career with Sir Georg Solti, Georges Prêtre and Seiji Ozawa. A gifted communicator and educator, he is committed to inspiring the next generation of musicians and listeners and has worked regularly with young people in programs such as those of the New World Symphony, Tanglewood Music Center, Colburn School, European Union Youth Orchestra and Music Academy of the West.
Johannes Moser, cello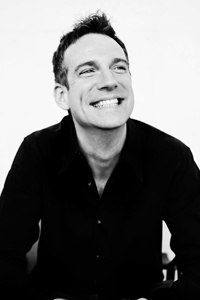 Hailed by Gramophone magazine as "one of the finest among the astonishing gallery of young virtuoso cellists," German-Canadian cellist Johannes Moser has performed with the world's leading orchestras such as the Berliner Philharmonic, New York Philharmonic, Los Angeles Philharmonic, Chicago Symphony, BBC Philharmonic at the Proms, London Symphony, Bavarian Radio Symphony, Royal Concertgebouw, Tokyo NHK Symphony and Philadelphia and Cleveland orchestras with conductors of the highest level, including Riccardo Muti, Lorin Maazel, Mariss Jansons, Valery Gergiev, Zubin Mehta, Vladimir Jurowski, Franz Welser-Möst, Christian Thielemann, Pierre Boulez, Paavo Järvi, Semyon Bychkov, Yannick Nézet-Séguin and Gustavo Dudamel. 
Mr. Moser recently won his third ECHO Klassik award as 2017's Instrumentalist of the Year for his Russian Recital disk on the label PENTATONE, for which he records exclusively. His latest recordings include the concertos by Dvořák, Lalo, Elgar and Tchaikovsky, which have gained him the prestigious Preis der Deutschen Schallplattenkritik and the Diapason d'Or. He returned to the recording studio in late 2017 to record Lutosławski and Dutilleux concertos. 
The 2017-18 season will see Mr. Moser in performances with the Chicago Symphony, Orchestre de la Suisse Romande, Tonhalle Orchestra Zürich, Los Angeles Philharmonic, Danish National Symphony, Netherlands Radio, Orchestre National de Lille, City of Birmingham Symphony, New World Symphony, Seattle Symphony and San Diego Symphony. 
With his newly formed piano trio with Yevgeny Sudbin and Vadim Gluzman, Mr. Moser will tour extensively in the coming season throughout Europe and North America. A dedicated chamber musician, he has performed with Joshua Bell, Emanuel Ax, Leonidas Kavakos, Menahem Pressler, James Ehnes, Midori and Jonathan Biss. He is also a regular at festivals including the Verbier, Schleswig-Holstein, Gstaad and Kissinger festivals, Mehta Chamber Music Festival, and the Colorado, Seattle and Brevard music festivals. 
Renowned for his efforts to expand the reach of the classical genre, as well as his passionate focus on new music, Mr. Moser has been heavily involved in commissioning works by Julia Wolfe, Ellen Reid, Thomas Agerfeld Olesen, Johannes Kalitzke, Jelena Firsowa and Andrew Norman. He will take part in the European Premiere of Gubaidulina's Triple Concerto with the Zürich Tonhalle Orchestra. In 2011 he premiered Magnetar for electric cello by Enrico Chapela with the Los Angeles Philharmonic conducted by Gustavo Dudamel, and in the following season he continued this relationship with the orchestra performing Michel van der Aa's cello concerto Up-close. Throughout his career, Mr. Moser has been committed to reaching out to all audiences, from kindergarten to college and beyond. He combines most of his concert engagements with master classes, school visits and pre-concert lectures. 
Born into a musical family in 1979, Mr. Moser began studying the cello at the age of eight and became a student of Professor David Geringas in 1997. He was the top-prize winner at the 2002 Tchaikovsky Competition, in addition to being awarded the Special Prize for his interpretation of the Rococo Variations. In 2014 he was awarded with the prestigious Brahms prize. 
A voracious reader of everything from Kafka to Collins and an avid outdoorsman, Mr. Moser is a keen hiker and mountain biker in what little spare time he has.
Dean Whiteside, conductor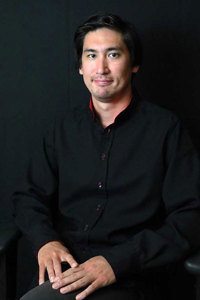 Dean Whiteside was born in New York City and trained in Vienna at the University of Music and Performing Arts. He is a former New World Symphony Conducting Fellow. Mr. Whiteside is founder and director of the Nashville Sinfonietta, hailed by The Tennessean as "a virtuoso band." He opened the Blair School of Music's 2013-14 season directing a multimedia realization of Haydn's Seven Last Words of Our Savior on the Cross called "innovative" by The Tennessean and "deeply meditative and satisfyingly original" by ArtsNash. 
Mr. Whiteside's European debut came in 2011 after winning the Jorma Panula Blue Danube Masterclass and Competition. He has conducted orchestras such as the Boston Symphony, Danish National Symphony, Jacksonville Symphony, Juilliard Orchestra, Opéra Orchestre National Montpellier, Orlando Philharmonic, Polish Baltic Philharmonic, Sibiu Philharmonic, Tonhalle Orchestra Zurich, Tokyo Philharmonic, Wiener Kammerorchester and Zagreb Philharmonic, as well as the Vanderbilt Orchestra on a five-city tour of China. He has served as Cover Conductor to the Dallas Symphony and San Francisco Symphony.
Mr. Whiteside is the winner of the American Prize in Conducting and received second prize and the Zagreb Philharmonic Orchestra Award at the Sixth International Competition of Young Conductors Lovro von Matačić. Other awards include the 2017 Mahler Conducting Fellowship, Bruno Walter Memorial Foundation Conducting Scholarship, Croatian Composers' Society Award, David Effron Conducting Fellowship, Bayreuth Festival Scholarship and David Rabin Performance Prize. He has received fellowships from the Aspen Music Festival, Atlantic Music Festival, Cabrillo Festival of Contemporary Music and Castleton Festival.
Mr. Whiteside has worked closely with such conductors as Bertrand de Billy, Fabio Luisi, Lorin Maazel, Jun Märkl, Kurt Masur, Jorma Panula, Leonard Slatkin and Robert Spano. He began his conducting studies with Robin Fountain at Vanderbilt University.