Events & Tickets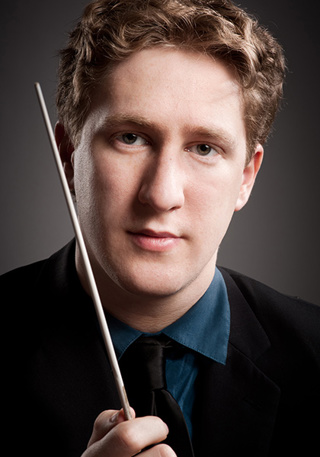 Free
PRE-SEASON ORCHESTRA CONCERT: SYMPHONIC ROOTS
New World Center
Saturday, September 22 at 7:30 PM
Program
Get a good look at all the 2018-19 Fellows in their debut orchestra concert of the season! Florence Price shattered barriers as the first African-American woman to have a symphony performed by a major orchestra. Her Third Symphony, commissioned during the Great Depression, is a splendid blend of influences blooming from her Southern roots. Jean Sibelius, Finland's national treasure, crafted a "confession of the soul" in his extremely popular Second Symphony, a dynamic balance of majesty and mystery. Joshua Weilerstein makes his NWS debut as 42 fresh faces (over half the orchestra!) converge with seasoned veterans to bring you the "new" New World Symphony.
Program
Florence Price
(1887-1953)
Approx. Duration: 28 minutes

Symphony No. 3 in C minor (1938-40)

Andante
Andante ma non troppo
Juba: Allegro
Scherzo: Finale
Jean Sibelius
(1865-1957)
Approx. Duration: 43 minutes

Symphony No. 2 in D major, Op. 43 (1901-02)

Allegretto
Tempo andante, ma rubato
Vivacissimo
Finale: Allegro moderato
Florence Price
Symphony No. 3 in C minor (1938-40)

Approximate duration: 28 minutes
At a time when America's elite musical circles were essentially closed to women, let alone women of color, the African-American composer and pianist Florence Price created extraordinarily original and polished scores that are only just now earning the recognition they deserve. A 2018 headline in The New York Times detailing Price's current renaissance put it this way: "Welcoming a Black Female Composer Into the Canon. Finally."
Building on her studies at the New England Conservatory of Music, Price developed a compositional voice steeped in her cultural experience, informed by the racial tension in her hometown of Little Rock and her later experiences in the creative hotbed of Chicago at the time of the Great Migration. With the premiere of Price's First Symphony in 1933, the Chicago Symphony became the first major orchestra to perform a work by an African-American woman.
Price completed the Symphony No. 3 in 1940 for the Detroit Civic Orchestra, an endeavor funded by the Works Progress Administration. The program introducing the Symphony also featured Price as the soloist in her Piano Concerto in One Movement. Reviewing the concert for The Detroit Free Press, the critic J. D. Callaghan wrote, "Ms. Price, both in the Concerto and in the Symphony, spoke in the musical idiom of her own people, and with authority."
In crafting symphonic music rooted in the African-American experience, Price was fulfilling a vision outlined half a century earlier by Antonín Dvořák, the Czech composer who moved to New York to guide American composers toward "the Promised Land, the realm of a new, independent art, in short a national style of music!" Price's music often draws from the wellspring of spirituals, with themes crafted from those same pentatonic modes that made such an impression on Dvořák when he encountered the oral traditions passed down from Southern slave plantations. In her Symphony's first movement, one lyrical theme sounds like a sibling of the famous Largo from Dvořák's "New World" Symphony, but the pungency of added "blue" notes impart a smokier and more contemporary hue.
Another traditional element appears in the third movement, labeled Juba. Like spirituals, this dance style that shares its name with a city in Sudan developed on plantations, where African and European practices collided. The dance was a forerunner to cakewalk and ragtime styles, elements that all commingle in Price's interpretation.
A letter Price wrote to a conductor in 1943 speaks to the personal way she used these cultural markers to forge exactly that "new, independent art" Dvořák predicted. "No attempt," she wrote, "has been made to project Negro music solely in the purely traditional manner. None of the themes are adaptations or derivations of folk songs. The intention behind the writing of this work was a not too deliberate attempt to picture a cross-section of present-day Negro life and thought with its heritage of that which is past, paralleled or influenced by contacts of the present day."
Jean Sibelius
Symphony No. 2 in D major, Op. 43 (1901-02)

Approximate duration: 43 minutes
Jean Sibelius was Finland's first and greatest musical hero. He rose to fame at the turn of the 20th century on the strengths of his First Symphony and the tone poem Finlandia, works that gave voice to a burgeoning national identity just when Finland began agitating for independence from Russia. Sibelius circulated with leading intellectuals in Helsinki—often drinking, smoking and spending far too much in the process—and did his part to foment change with patriotic songs and populist protest pieces.
It was also around 1900 that Sibelius' music began appearing in concert halls around Europe, satisfying the composer's long-held ambition to be recognized on an international stage, and not just as a Finn. He was particularly pleased in 1901 to receive a kind word from Richard Strauss, who was just a year older than Sibelius but already a star. Adopting Strauss' preferred format, Sibelius planned a series of four tone poems related to the Don Juan legend, but the sketches he started in Italy and completed in Helsinki ultimately took an abstract form in the Symphony No. 2.
The Second Symphony begins in a cheerful mood, until the relaxed progress breaks into a series of passages that seem not yet to have reconciled their positions as neighbors. Sibelius once wrote of this movement, "It is as if the Almighty had thrown down the pieces of a mosaic for heaven's floor and asked me to put them together." What we first encounter as separate "mosaic pieces" gradually come together as one focused statement.
Sibelius disavowed any political underpinnings in the Second Symphony, but that did not stop the Finnish people from embracing it as an anthem of their struggle after the Helsinki premiere in 1902. Much of the perceived "protest" 
aspect of the music traces to the second movement, with its trudging pizzicato, lugubrious bassoon melody and impassioned climaxes. The scherzo, a blur of perpetual-motion string figures and hovering woodwind lines, continues the sense of struggle. As in the preceding slow movement, a solo timpani signals a darkening of the mood, this time leading to the contrasting trio section and its haunting oboe melody.
This slow material returns a second time and builds into something new, which turns out to be the start of the Finale, its triumphant entrance supported by martial blasts from the low brass and timpani. Sibelius' widow explained that the somber music over a spinning bass line was composed in memory of a sister-in-law who committed suicide. This unsettled material manages to resolve each time into the more uplifting realm of the finale's rising theme.

-- Copyright © 2018 Aaron Grad
Aaron Grad is a composer, guitarist and writer based in Seattle. Besides providing program notes for the New World Symphony, he has been the Orpheus Chamber Orchestra's program annotator since 2005 and also contributes notes to the Saint Paul Chamber Orchestra and Seattle Symphony.
Joshua Weilerstein, conductor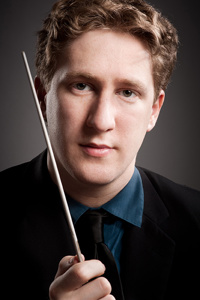 Joshua Weilerstein is the Artistic Director of the Orchestre de Chambre de Lausanne. His clarity of musical expression, unforced manner and deep natural musicianship connects him with orchestras and has led him to conduct extensively in both Europe and America. His enthusiasm for a wide range of repertoire is combined with an ambition to bring new audiences to the concert hall.
In the 2017-18 season, Mr. Weilerstein made his debut with the Bamberg Symphony, BBC Philharmonic and West Australian Symphony. He returned to the Milwaukee Symphony, Vancouver Symphony, Naples Philharmonic and St. Paul Chamber Orchestra in both a subscription week and a tour to the west coast. In Europe, he worked with the Oslo Philharmonic, Swedish Chamber Orchestra, Lahti Symphony, Orchestre Philharmonique de Radio France, Deutsche Kammerphilharmonie Bremen, Royal Liverpool Philharmonic and Netherlands Philharmonic. On tour with the Orchestre de Chambre de Lausanne and Juan Diego Florez, he gave performances in Berlin, Paris, Vienna and Amsterdam, and returned to Australia to conduct the Melbourne Symphony.
In July 2017 Mr. Weilerstein made his debut at the BBC Proms at London's Royal Festival Hall conducting the BBC Symphony Orchestra with his sister, Alisa Weilerstein, as soloist. He made his debut with the National Symphony Orchestra with Yo-Yo Ma as soloist in May 2017.
Mr. Weilerstein's career was launched after winning both the first prize and the audience prize at the 2009 Malko Competition for Young Conductors in Copenhagen. He then completed a three-year appointment as Assistant Conductor of the New York Philharmonic. Since then, he has steadily gained a growing profile in North America and abroad, including recent guest conducting engagements with the symphonies of Baltimore, Dallas, Detroit, Fort Worth, Indianapolis, Milwaukee, North Carolina, San Diego, Calgary, Quebec and Vancouver; the Los Angeles Chamber Orchestra, National Arts Centre Orchestra and Aspen Music Festival, among others. In Europe, he has established a number of strong relationships, such as with the Oslo Philharmonic—where he returns each season, Danish National Symphony Orchestra, Stockholm Philharmonic and Swedish Chamber Orchestra. Elsewhere in Europe and the U.K., he has conducted the Royal Concertgebouw Orchestra, Rotterdam Philharmonic, Czech Philharmonic, SWR Stuttgart, NDR Hannover, Mahler Chamber Orchestra, Orchestre Philharmonique de Radio France, Orchestre National de Lyon, BBC Symphony, London Philharmonic and Royal Liverpool Philharmonic.
Mr. Weilerstein believes passionately in programming both traditional and contemporary repertoire and endeavors to include, whenever possible, at least one piece by a living composer in each of his programs. He is committed to music education both on and off the podium and hosts a successful podcast, Sticky Notes, for music lovers and casual listeners alike. Mr. Weilerstein was actively involved in Young People's Concerts during his time as the Assistant Conductor with the New York Philharmonic, and served as Concertmaster of Discovery Ensemble, a Boston-based chamber orchestra dedicated to presenting classical music to inner-city schools in Boston. With the Orchestre Chamber de Lausanne, Mr. Weilerstein is deeply committed to the educational and Discovery series of concerts for children and families.
Mr. Weilerstein feels that it is essential to have an open communication between the stage and audience and is always excited to hear from musicians and audiences alike. He is accessible on social media for conversations about the future of classical music, programming and the experience of concert-going.