Events & Tickets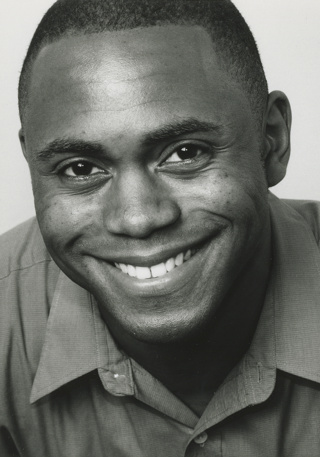 Free
PRE-SEASON STRING ENSEMBLE CONCERT: STRING SERENADES
New World Center
Saturday, September 14 at 7:30 PM
Program
Conductor and NWS alumnus Kazem Abdullah leads the String Fellows in their first performance of the season. Celebrate classical music's favorite prodigy, Wolfgang Amadeus Mozart, with his ingenious Haffner Symphony. Béla Bartók sought refuge from war in a Swiss town to pen his Divertimento, combining frenzied folk idioms with eerie, atmospheric tapestries. King of cinematic scores such as The Adventures of Robin Hood, composer Erich Korngold infuses his Symphonic Serenade with the drama and emotion that fueled his career in Hollywood.
Tickets no longer available online.
Program
Wolfgang Amadeus Mozart
(1756-1791)
Approx. Duration: 17 minutes

Symphony No. 35 in D major, K. 385, "Haffner" (1782)

Allegro con spirito
[Andante]
Menuetto
Presto
Béla Bartók
(1881-1945)
Approx. Duration: 27 minutes

Divertimento for String Orchestra, Sz. 113 (1939)

Allegro non troppo
Molto adagio
Allegro assai
Erich Korngold
(1897-1957)
Approx. Duration: 32 minutes

Symphonic Serenade in B-flat major, Op. 39 (1947)

Allegro moderato, semplice
Intermezzo: Allegro molto
Lento religioso
Finale: Allegro con fuoco
Wolfgang Amadeus Mozart
Symphony No. 35 in D major, K. 385, "Haffner" (1782)

Approximate duration: 17 minutes
Just a year after his move to Vienna, Mozart was "up to his eyes in work" during the whirlwind summer of 1782, as he explained in a letter to his father. He had just prepared the opera Abduction from the Seraglio for its premiere, and he was rushing to arrange the score for winds. ("Otherwise someone will beat me to it and secure the profits instead of me," he wrote.) He also moved houses, and he was arranging his wedding to Constanze Weber on the sly without tipping off his disapproving father quite yet.
In the midst of all this activity, Leopold asked his son to write a serenade for the ennoblement of Sigmund Haffner, a boyhood chum of Wolfgang's and the son of Salzburg's mayor. Mozart completed a first movement within a week, and he dispatched subsequent movements as quickly as he could in the following weeks, not even making copies to keep himself.
No evidence remains of a Salzburg performance of that serenade (not to be confused with the other serenade known as the "Haffner," written for an earlier wedding in the family), but Mozart remembered the score when he was preparing music for a self-produced concert, and he asked his father to send back the manuscript. When it arrived months later, Mozart replied, "My new Haffner Symphony has positively amazed me, for I had forgotten every single note of it. It must surely produce a good effect."
When Mozart converted the original serenade, he dropped the introductory march and added flutes and clarinets to the outer movements. The Allegro con spirito launches the Symphony with regal leaps up an octave, a rousing motive that suits the music's ceremonial origins.
The spaciousness of the slow movement at a walking pace owes much to its use of repeated notes that bounce lightly to stretch out harmonies and melodic phrases. In the Menuetto third movement, trumpets and timpani provide unusual heft, counterbalanced by a central trio section with a pastoral melody in the oboes.
Mozart probably went too far for a lighthearted serenade in his finale, with all its boisterous humor, rude surprises and drama worthy of the operatic stage. We don't know how it was received in stodgy Salzburg in its original form, but it was a hit with the discerning crowd at Vienna's Burgtheater in its new symphonic guise.
Béla Bartók
Divertimento for String Orchestra, Sz. 113 (1939)

Approximate duration: 27 minutes
In a period when he was working around his busy concert calendar as a pianist and his intensive ethnomusicology research at the Budapest Academy of Sciences, Bartók produced an amazing string of masterpieces, including the Fifth String Quartet (1934), Music for Strings, Percussion and Celesta (1936), the Sonata for Two Pianos and Percussion (1937), the Second Violin Concerto (1938) and the Divertimento for Strings (1939). That last work, commissioned by the wealthy conductor and patron Paul Sacher, offered Bartók some much-needed relief at a time of personal and geopolitical crisis. (The Nazis had already taken over his publisher in Vienna, destabilizing his income and intellectual property rights, but Bartók felt beholden to stay in Europe to be near his ailing mother.) Taking Sacher up on an invitation to use his house in Switzerland, Bartók spent 15 days that summer avoiding newspapers and composing a showcase for Sacher's Basel Chamber Orchestra.
The Divertimento's title and carefree attitude align with Mozart, who elevated his era's preferred form of party music to new levels of sophistication. In another historical nod, the scoring honors the Baroque concerto grosso tradition, in which individual voices emerge from the larger string orchestra to create contrasting colors and densities of sound. The themes themselves are quintessential Bartók, steeped in the folksongs of his native Hungary and chiseled into telltale fragments with an uncanny sense of symmetry and order.
Contrasting the rustic cheer of the first movement, the Molto adagio middle movement circulates from smooth, pacing lines into a swirling cloud of trills before dissipating for a quiet conclusion. The Allegro assai finale returns to fun and games in the form of call-and-response melodies, sudden interruptions, and a plethora of string effects, all capped with a manic sprint.
Erich Korngold
Symphonic Serenade in B-flat major, Op. 39 (1947)

Approximate duration: 32 minutes
Erich Korngold is best remembered for his role in reshaping the art of film scoring by borrowing techniques from grand opera. Born in Moravia (now part of the Czech Republic ) and raised in Vienna, where his father was an influential music critic, Korngold developed into a child prodigy of the highest order, hailed as a genius by Mahler, Strauss and countless others. By the age of 30, Korngold had completed four operas and was teaching in Vienna. He scored his first film in 1934 and continued to shuttle between Europe and California for several years, but after the runaway success of The Adventures of Robin Hood (which won the Oscar for Best Original Score), and in light of the Nazi annexation of Austria in 1938, Korngold settled permanently in the United States.
The end of World War II and the rejuvenation of the arts in Europe left Korngold eager to return to concert music. After presenting two major orchestral works—a revision of his Violin Concerto in 1945, and a new Cello Concerto in 1946—Korngold retired from film scoring in 1947. He started an enormous symphony that year, and he also composed this Symphonic Serenade, designed for the strings of the Vienna Philharmonic.

Korngold's Symphonic Serenade belongs to the same tradition as the string serenades by Dvořák and Tchaikovsky, two Romantic composers with an enduring affection for Mozart and his Classical style. Born out of the type of party music that Mozart wrote to entertain guests at evening gatherings, there is a lingering lightness that defines these serenades from later centuries, as heard in the sweet simplicity of Korngold's initial theme, or in the effervescent plucking of the Intermezzo. Still, these first two movements expand with more nuance and gravity than might be expected of a typical serenade—a good justification for the "Symphonic" part of Korngold's title.
From the religious undertones of its solemn start to the anguish of its piercing climaxes, the slow movement strays farthest from the cheerful expectation of a serenade, recalling the expansive Romanticism of Mahler and early Schoenberg—the soundtrack of Korngold's youth in Vienna. The finale's menacing main theme might give the impression that this Serenade is heading toward a stern ending, but the deft juggling of formal counterpoint and the rondo-like excursions to other themes bring out this music's wry humor, very much in character with the Classical-era finales of Mozart and Haydn.
-- © 2019 Aaron Grad
Aaron Grad is a composer, guitarist and writer based in Seattle. Besides providing program notes for the New World Symphony, he has been the Orpheus Chamber Orchestra's program annotator since 2005 and also contributes notes to the Saint Paul Chamber Orchestra and Seattle Symphony.
Kazem Abdullah, conductor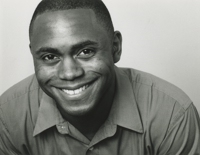 A vibrant, versatile and compelling presence on the podium, American conductor Kazem Abdullah currently lives in Nuremberg, Germany. He was Generalmusikdirektor (Music and Artistic Director) of the City of Aachen, Germany from 2012 to 2017. His predecessors in this tradition-rich post include Fritz Busch, Herbert von Karajan and Wolfgang Sawallisch.
In the 2019-20 season Mr. Abdullah will make appearances with the New World Symphony, Cincinnati Symphony, Chautauqua Festival Orchestra, Residentie Orchestra in The Hague, Oregon Symphony and Minnesota Orchestra. In addition, he will conduct the world premiere of a new opera, Castor and Patience by Gregory Spears and former poet laureate Tracy K. Smith, for the Cincinnati Opera, and Terrance Blanchard's opera Champion at the Michigan Opera Theater. In the 2018-19 season Mr. Abdullah made appearances with the Colour of Music Festival in Charleston, South Carolina, the Brandenburg State Orchestra of Frankfurt, South Westphalia Philharmonic and Jacksonville Symphony. In addition to his symphony engagements, he conducted an opera gala for the Concertgebouw in Amsterdam, the American premiere of Charles Wuorinen's opera Brokeback Mountain with the New York City Opera and Donizetti's Maria Stuarda for Cape Town Opera.
A passionate advocate of new music as well as established repertoire, Mr. Abdullah continues to develop relationships with national and international orchestras and opera houses. Among his recent orchestral credits are the St. Gallen Symphony, Nuremburg Philharmonic, Staatskapelle Weimar, Finnish Radio Symphony, Helsinki Philharmonic, Mexico City Philharmonic, Oregon Symphony, Indianapolis Symphony, Detroit Symphony, Pittsburgh Symphony and Cincinnati Symphony.
Of special note are three acclaimed orchestral engagements from Mr. Abdullah's 2009-10 season: leading the Orquestra de São Paulo, one of Brazil's most celebrated classical music ensembles, on its third United States coast-to-coast tour, and substituting on very short notice to conduct the Tanglewood Music Center Orchestra in performances of Purcell's Dido and Aeneas in collaboration with the Mark Morris Dance Group.
In the opera arena, Mr. Abdullah has guest conducted such esteemed companies as the Opera de Lorraine, where he conducted La clemenza di Tito, and the Théâtre du Châtelet de Paris, where he led sold-out performances of Scott Joplin's Treemonisha. Mr. Abdullah made his Metropolitan Opera debut in 2009 conducting Gluck's Orfeo ed Euridice, which The New York Times lauded as "a confident performance, impressively responsive to the singers during their long stretches of orchestra-accompanied recitative."
Born in Indiana, Mr. Abdullah began his music studies at the age of 10 with clarinet and piano. He studied at the Interlochen Arts Academy, Cincinnati College-Conservatory of Music and University of Southern California. He was a Clarinet Fellow in the New World Symphony from 2002-04.