Events & Tickets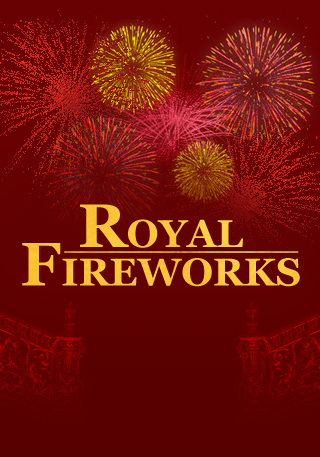 Orchestra Concert
ROYAL FIREWORKS
New World Center
Saturday, January 18 at 7:30 PM
Sunday, January 19 at 2:00 PM
Program
It's music fit for royalty as conductor Paul Goodwin returns, bringing his performance practice expertise back to the New World Symphony. Known for jubilant works like Messiah, George Frideric Handel created an energy-packed celebration in his Music for the Royal Fireworks. Henry Purcell captures the dramatic pursuits of King Arthur with grand dances, folk songs and fanfares in selections from his semi-opera. Jean-Philippe Rameau's Suite from Les Boréades—an opera written at the end of his life and first staged two centuries later—is a pastoral paradise. C.P.E. Bach builds on his father's legacy with this early symphony, and Arcangelo Corelli spotlights strings in his group concerto.
COMPOSE YOUR OWN SUBSCRIPTION PACKAGE!
Choose this plus two more concerts to customize your own subscription. It's the ultimate flexibility with all the subscriber benefits, including free exchanges when plans change! Click here to create your own series today.
SUBSCRIBERS ENJOY THE BEST OF NWS!
As an NWS Subscriber, you receive amazing benefits to enjoy throughout the season, including the best seats for the lowest prices and access to our incredibly talented Fellows. Click here to learn more!
Loading Concert Information
Program
Henry Purcell
(1659-1695)
Approx. Duration: 18 minutes

Suite from King Arthur, Z. 628 (1691)

Chaconne
First Music: Overture
Second Music: Aire
Overture
Act I: Tune
Symphony
Act IV: Tune
Act IV: Aire
Act V: Song Tune
Act III: Hornpipie
Passacaglia ("How happy the lover")
Arcangelo Corelli
(1653-1713)
Approx. Duration: 11 minutes

Concerto Grosso in C minor, Op. 6, No. 3 (c. 1712)

Largo
Allegro
Grave
Vivace
Allegro
Sophia Bernitz, Christopher Robinson, violin
Amy Sunyoung Lee, cello
Carl Philipp Emanuel Bach
(1714-1788)
Approx. Duration: 12 minutes

Sinfonia in G major, H. 655, Wq. 180 (c. 1758)

Allegro di molto
Largo
Allegro assai
Jean-Philippe Rameau
(1683-1764)
Devised by Paul McCreesh
Approx. Duration: 21 minutes

Suite from Les Boréades (1763)

Ouverture (Allegro — Minuet — Allegro)
Rondeau
Gavottes I & II
Air andante
Suite des vents
Entrée d'Abaris
Air gracieux & Air vif
Contredanses I & II
Conredanse en rondeau
George Frideric Handel
(1685-1759)
Approx. Duration: 16 minutes

Music for the Royal Fireworks, HWV 351 (1749)

Ouverture
Bourrée
La Paix
La Réjouissance
Menuets I & II
Henry Purcell
Suite from King Arthur, Z. 628 (1691)

Approximate duration: 18 minutes
Born into a musical family, Henry Purcell spent his boyhood in London as a chorister for the Chapel Royal. His official duties as a composer and organist accounted for most of his music during the reigns of Charles II and James II, but his royal responsibilities shrank in the wake of the Glorious Revolution of 1688. Only in the last seven years of his short life did Purcell concentrate on the theatre music for which he is best known today.
King Arthur, from 1691, was the second of Purcell's four semi-operas, a genre that combined dialogue spoken by actors with musical scene painting, songs and dances. Most of the selections in this Suite come from the many dance interludes, including the opening Chaconne that originally served as the fifth act's grand finale. Purcell excelled in that format of continuous variations of over a recurring harmonic pattern—the same structure found in his most famous theatrical excerpt, the Lament from Dido and Aeneas.
Arcangelo Corelli
Concerto Grosso in C minor, Op. 6, No. 3 (c. 1712)

Approximate duration: 11 minutes
Arcangelo Corelli came of age at the ideal time and place for an aspiring violinist, when composer-performers in northern Italy were reinventing the instrument's technique and repertoire, spurred on by access to the finest fiddles ever made (thanks to Amati, Stradivari and company). After Corelli moved from Bologna to Rome in his early 20s, he established himself as the most influential violinist and teacher of his generation, attracting students and imitators from all over Europe.
All of Corelli's published compositions—just six collections in total—featured his own instrument. He wrote many sonatas for violin and basso continuo (a shared bass line usually played by cello along with harpsichord or other accompanying instruments) and he also composed for two violins and basso continuo, a genre known as the trio sonata. His most widely copied innovation was the concerto grosso, which added full string sections to the texture of the trio sonata, allowing for alternations between the rich ensemble sound and the more transparent and virtuosic possibilities of solo violins and cello. Musicians had been propagating that new style for decades by the time Corelli's concertos first appeared in print, in a posthumous publication released in 1714 as his Opus 6, and the craze only accelerated from there.
The Concerto Grosso in C minor (Op. 6, No. 3) makes the most of the huge expressive range Corelli cultivated in these collective concertos. Sometimes the solo group provides delicate responses to the larger group, like in the dignified Largo, and other times they lead the way, as in the fugue that starts the following Allegro.  The most thrilling music comes in the fifth movement, which expands the traditional four-movement plan of a sonata to add this lively dance in the style of a gigue.
Carl Philipp Emanuel Bach
Sinfonia in G major, H. 655, Wq. 180 (c. 1758)

Approximate duration: 12 minutes
As the second oldest son of Johann Sebastian Bach, Carl Philipp Emanuel Bach made the most of his father's hands-on instruction in composition and keyboard technique. His talents as a performer earned him his first major job in Berlin as a harpsichordist for Prussia's King Frederick II, with whom Bach worked closely and tirelessly from 1740 until 1768. (He finally left to accept the prestigious post directing church music in Hamburg, succeeding his godfather, Telemann.) Frederick was as musical as any king in history, composing original works and playing flute with his court musicians, but his leisure time dropped off sharply with the start of the Seven Years War in 1756. Bach filled that vacuum by cultivating private patrons, delighting them with his new symphonies and other entertaining fare.
Bach wrote this Sinfonia in G major amid a sea change in musical tastes, when his father's swirling polyphony gave way to clarified textures and crisp delineations. (This transformation touched all art forms, like how the decadent palaces and cathedrals of Baroque architecture were overtaken by the ordered columns and precise proportions inspired by Classical Greece.) Applying these new ideals within the three-part structure of an opera overture—Sinfonia, in Italian—Bach laid the groundwork for the Symphony as we know it today.
In this Symphony's central Largo movement, the minor-key heartache and stark contrasts exemplify the "sensitive style" (empfindsamer Stil) that became Bach's most enduring signature, representing a new sense of vulnerability and directness. There are ample details in the dancelike finale that show a lasting debt to the orchestral suites crafted by the elder Bach, although the comedic timing is more suggestive of another composer who was just getting started, Joseph Haydn, who went on to earn himself the nickname "father of the symphony" by taking Emanuel Bach's ideas to their logical next steps.
Jean-Philippe Rameau
Suite from Les Boréades (1763)

Approximate duration: 21 minutes
Before Jean-Philippe Rameau moved to Paris in 1722, he worked as a church organist in various small towns, and his only notable compositions were assorted vocal works and a book of harpsichord pieces. He soon published a groundbreaking harmony treatise and two more books of keyboard suites, paving the way for his greatest ambition, finally achieved at the age of 50: to compose grand operas. He went on to create some 30 works for the stage, the finest by any French composer since Jean-Baptiste Lully.
Les Boréades was Rameau's last tragic opera, and it was still unperformed when he died a year after its completion. Before the first scene opens on a woodland hunt, the Ouverture establishes the setting, including calls that evoke hunting horns. The gusty bursts of violin scales portray the winds, which become a significant plot point in the opera.
It was a longstanding French custom to incorporate dance numbers within operas, which explains the presence in this Suite of two examples of contredanse, the French adaptation of the British "country dance" in which partners form parallel lines. In the first pairing, a contrasting episode in the minor key interrupts the outer statements of a foot-stomping main theme in the major key. The tune of the final Contredanse en rondeau leans uncharacteristically on a foreign pitch, making it all the more memorable each time it returns within the cyclical rondo form.
George Frideric Handel
Music for the Royal Fireworks, HWV 351 (1749)

Approximate duration: 16 minutes
In 1749, when King George II wanted a grand public spectacle to honor the end of the War of Austrian Succession (an eight-year campaign in which Great Britain allied with Austria against France), he turned to Handel, England's most famous composer. Thirty-two years earlier, a similar request from the King's father, George I, had resulted in Handel's Water Music filling the River Thames. For this new extravaganza, the centerpiece was to be a dazzling fireworks display, with Handel's Music for the Royal Fireworks serving as a prelude.
Handel was so popular that even a dress rehearsal drew a paying crowd of 12,000 at London's Vauxhall Gardens. The official event on April 27 was unforgettable, not least because of the fire that burned down the specially built wooden pavilion. To make sure the sound would project outdoors, Handel used 24 oboes, nine horns, nine trumpets, 12 bassoons and three sets of timpani, but no strings. He later added string parts, and performances today (especially indoors) balance modest string sections and basso continuo against one player on each wind part.
This music to commemorate the end of hostilities with France borrowed many of the conventions of a French suite, including a typical Ouverture and a sampling of dance styles. Two other movements with French titles reinforce this work's origins: La Paix (peace) and Le Réjouissance (an old term for a public festivity).
                                                                                                                                                                -- © 2020 Aaron Grad
Aaron Grad is a composer, guitarist and writer based in Seattle. Besides providing program notes for the New World Symphony, he has been the Orpheus Chamber Orchestra's program annotator since 2005 and also contributes notes to the Saint Paul Chamber Orchestra and Seattle Symphony.
Welcome to Keynotes, NWS's new program-based podcast! NWS audiences can now soak up musical clips and commentary for an upcoming performance while on the road, in the kitchen or at work -- wherever life takes you! Keynotes will be available for select concerts throughout the season. Let us set the stage for your concert experience by sharing noteworthy moments guided by NWS's program note annotator Aaron Grad and select Fellows. Audio clips provided by Naxos of America, Inc. 
Paul Goodwin, conductor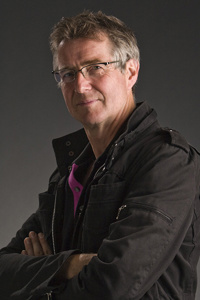 Paul Goodwin is well known for his creative and dynamic programming and incorporating period style within the traditional orchestral world. He has achieved acclaim for delivering fresh, exciting and original accounts of mainstream repertoire as well as his historically informed interpretations. His extensive repertoire spans from the 14th century to the present day.
Mr. Goodwin is Artistic Director and Conductor of the Carmel Bach Festival and Principal Guest Conductor of Cappella Aquileia. He has conducted orchestras throughout the world including the Philadelphia Orchestra, San Francisco Symphony, BBC Philharmonic Orchestra, Hallé Orchestra, City of Birmingham Symphony, Royal Scottish National Orchestra, Konzerthaus Orchester Berlin, Minnesota Orchestra, National Symphony, Utah Symphony, New World Symphony, Seattle Symphony, St. Paul Chamber Orchestra, Toronto Symphony, the Rotterdam, Auckland, Helsinki and Royal Stockholm philharmonics, and radio orchestras in Munich, Frankfurt, Hannover and Leipzig.
In opera, Mr. Goodwin's successes have included Gluck's Iphigenia in Tauris at Komische Oper Berlin, Britten's Rape of Lucretia at Teatro Real Madrid, Handel's Orlando at Scottish Opera and Opera Australia, Handel's Jephtha at Welsh National Opera and Handel's Riccardo Primo at Staatstheater Karlsruhe.
Mr. Goodwin's recent and future highlights include the Chofu International Music Festival, Orquesta Sinfónica de Galicia, Warsaw Philharmonic, Melbourne Symphony Orchestra, Baltimore Symphony Orchestra, Hong Kong Sinfonietta, Les Violons du Roy, Seoul Philharmonic, New World Symphony Orchestra and a revival of Mozart's Così fan tutte at the Royal Danish Opera.
For 11 years Mr. Goodwin was the Associate Conductor of the Academy of Ancient Music, with which he toured extensively and made recordings of Heinrich Schütz's choral music, Mozart's singspiel Zaide and two discs of music by John Tavener, commissioned for the AAM.  Three of these CDs were nominated for Grammy (U.S.) and Gramophone (U.K.) awards. Mr. Goodwin was Principal Guest Conductor of the English Chamber Orchestra for six years, collaborating with artists such as Kiri Te Kanawa, Joshua Bell, Maria João Pires, Mstislav Rostropovich and Magdalena Kozena.  Elsewhere, he has recorded CDs of Strauss, Hartmann, Handel's Riccardo Primo and Athalia, and a highly acclaimed CD of Elgar's Nursery Suite for Harmonia Mundi. With the Munich Radio Orchestra he has recorded two CDs for Sony: one that includes Prokofiev's Peter and the Wolf and the other, under the stars, in collaboration with violinist Charlie Siem.
Mr. Goodwin's dedication to educational projects has led him to work with National Youth Orchestras in Spain and Holland, Junge Deutsche Philharmonie, Orchestra Giovanile Italiana, Royal Conservatoire in The Hague, and the orchestras of the Royal College and Royal Academy of Music, London. For many years he was a regular visiting conductor for the Queen Elisabeth Competition in Brussels. In 2007 he was awarded the Handel Honorary Prize of the City of Halle (Saale) in recognition of his extraordinary services to performances of works by George Frideric Handel.
For more information, please visit paulgoodwinconductor.com.