Events & Tickets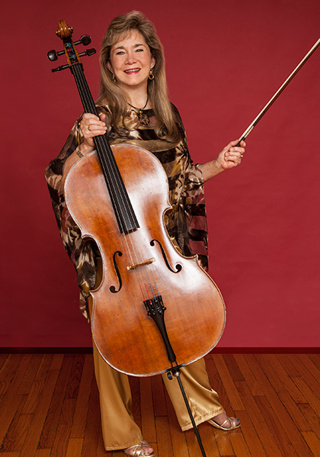 Chamber Music
SCHUBERT AND THE LIGHT WITHIN
New World Center
Sunday, April 22 at 2:00 PM
Program
In the season's final chamber music concert, consummate cellist Sharon Robinson joins the Fellows for an unforgettable performance of Franz Schubert's sublime String Quintet. This final instrumental piece by Schubert is generally regarded as one of the greatest works in the entire chamber music repertoire. The New Yorker called John Luther Adams "one of the most original musical thinkers of the new century." With trance-like mercurial harmonies his The Light Within is an extraordinary sensory experience not to be missed. Master craftsman Michael Torke creates a tantalizing synthesis of classical, jazz and rock in his Adjustable Wrench.
Program
John Luther Adams
(b. 1953)
Approx. Duration: 12 minutes

Michael Torke
(b. 1961)
Approx. Duration: 11 minutes

Franz Schubert
(1797-1828)
Approx. Duration: 50 minutes

Quintet in C major for Strings, D. 956, Op. 163 (1828)

Allegro ma non troppo
Adagio
Scherzo: Presto
Allegretto
John Luther Adams
The Light Within (2007)

Approximate duration: 12 minutes
Although he was born in Mississippi and has spent time in the New York and Los Angeles metropolitan areas, the composer John Luther Adams found his true home when, in his 20s, he settled in the remote boreal forest of northern Alaska. It was there, far away from the urban centers that dictated musical taste, where he cultivated the stillness and presence to compose in a personal style he came to call "sonic geography." He created the original chamber version of The Light Within in 2007, and he followed with an orchestral version in 2010. He wrote the following note about the work, which pairs a six-piece chamber ensemble with electronic playback of tracks he refers to as "the aura."
Sitting in the silence of their meetings, Quakers seek to "greet the light within." In his work, the artist James Turrell (a Quaker himself) says that he aspires to address "the light that we see in dreams." 
On a crisp autumn day sitting inside Meeting—Turrell's skyspace at MoMA PS1 in Queens, New York—I experienced my own epiphany of light. From mid-afternoon through sunset into night, I was transfixed by the magical interplay of light and color, above and within. 
Over the hours the sky descended through every nameless shade of blue, to heaviest black. The light within the space rose from softest white, through ineffable yellow to deepest orange. Just after sunset there came a moment when outside and inside met in perfect equipoise. The midnight blue of the sky and the burnished peach of the room came together, fusing into one vibrant yet intangible plane...light becoming color, becoming substance. 
Out of this experience came The Light Within. A companion to The Light That Fills the World (1999/2001), the harmonic colors of this new piece are more complex and mercurial than those of its outward-looking predecessor. Within this more introspective sonic space, the light changes more quickly, embracing darker hues and deeper shadows. 
                                             -- John Luther Adams
Additional Resources
Video of live performance
Details and program note from publisher's website
The New York Times review of a performance
Michael Torke
Adjustable Wrench (1987)

Approximate duration: 11 minutes
Michael Torke was in his mid-20s and fresh off his undergraduate studies at the Eastman School of Music when he became the darling of the orchestral world, thanks to a series of large scores with colorful titles such as Ecstatic Orange and Bright Blue Music. Torke, in fact, experiences synesthesia, a phenomenon in which the brain links seemingly unrelated senses; in his case, particular harmonies correspond to specific colors. His spirited references to rock and pop music, combined with detailed patterns and processes, placed him at the vanguard of the "post-minimalist" style that has continued to sweep American music in recent decades.
Adjustable Wrench, for a large chamber ensemble including synthesizer, comes from that formative period in Torke's career. The attractive and relatable music "falls into the kind of four-bar phrases found in most popular music," Torke explained in a program note, and yet there is also a rigorous underlying logic:
Each group of four instruments combines with a keyboard: four woodwinds are matched with a piano, four brass with a marimba and four strings with a synthesizer. The texture is simple—melody and accompaniment. After a melody is introduced, it is then harmonized into four note chords. The chords become an accompaniment for a new melody, which in turn is harmonized to work with the accompaniment. The old chords drop out making the new chords become the new accompaniment for yet another new melody.
Additional Resources
Recording of Adjustable Wrench
Online score from Boosey & Hawkes (requires free login)
Michael Torke: Life After the Ceremony of Innocence, interview with Frank Oteri (New Music Box)
Franz Schubert
Quintet in C major for Strings, D. 956, Op. 163 (1828)

Approximate duration: 50 minutes
On the advice of his doctor, the ailing Schubert moved in with his brother Ferdinand in a suburb of Vienna at the beginning of September 1828. Neither fresh air nor his family's care could reverse the course of his illness, and in November the 31-year-old composer succumbed. His death certificate listed "nervous fever" as the cause, which early scholars interpreted as typhoid fever. Musicologists now believe he died of late-stage syphilis. Despite his condition, Schubert maintained a remarkable productivity into October, composing the songs collected posthumously as Schwanengesang (Swan Song), the three final piano sonatas and his last chamber music masterpiece, the String Quintet in C Major.
The design of Schubert's Quintet was atypical, adding an extra cello to the traditional string quartet (as Boccherini had done) instead of the second viola favored by Mozart, Beethoven and most other composers since. The sheer scope is astounding, too, with the complete work lasting about 50 minutes. Schubert's publisher rejected the piece at the time and it did not reach the public until the 1850s.
The Quintet's expansive first movement begins with music that gives the deceptive impression of being a slow introduction, although it is actually integral to the exposition (the portion of a sonata-allegro form that lays out the essential arguments). The other ongoing sleight of hand comes in the form of harmonies that wander and modulate freely, clouding the home key of C major with dark streaks of C minor and other foreign realms. Schubert even squeezes in an extra excursion between the typical first and second themes, letting the cellos introduce a beautiful melody in E-flat major (part of the C-minor family). This passage also demonstrates the Quintet's imaginative scoring, with voices linking into pairs and swapping roles. 
The next three movements all seize upon the uncomfortably close relationship of a half-step or semitone (i.e. adjacent keys on a piano). In the slow movement, a sublime E-major meditation gives way to a turbulent central section up a half-step in F minor; when the E-major theme returns, its once-tranquil texture retains some of the churning F-minor figures.
The Scherzo returns to the work's home key of C major, exploiting the resonance of open strings in its robust main theme, but then it deviates to a strangely subdued middle section in D-flat major, again a half-step up. The finale revisits the ongoing drama of major versus minor, and the Quintet's final gesture—a unison D-flat falling a half-step to C—leaves a central question closed but unsettled.
Additional Resources
PDF score from the IMSLP Petrucci Music Library
Video of live performance (with spoken introduction)
Reflections on Schubert from some of the world's leading musicians

-- Copyright © 2018 Aaron Grad
Aaron Grad is a composer, guitarist and writer based in Seattle. Besides providing program notes for the New World Symphony, he has been the Orpheus Chamber Orchestra's program annotator since 2005 and also contributes notes to the Saint Paul Chamber Orchestra and Seattle Symphony.
Sharon Robinson, cello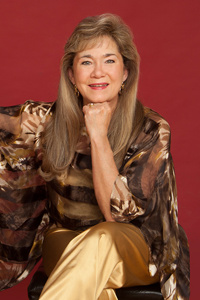 Winner of the Avery Fisher Recital Award, Piatigorsky Memorial Award, Pro Musicis Award and a Grammy Award nominee, cellist Sharon Robinson is recognized worldwide as a consummate artist, one of the most outstanding musicians of our time. Whether as a recitalist, soloist, or member of the world-renowned Kalichstein-Laredo-Robinson Trio, critics and audiences alike respond to what the Indianapolis Star has called "a cellist who has simply been given the soul of Caruso."
Ms. Robinson divides her time among solo engagements, teaching, performing with her husband—violinist and conductor Jaime Laredo—and touring with the Kalichstein-Laredo-Robinson Trio. Ms. Robinson and Mr. Laredo recently premiered André Previn's Double Concerto for Violin, Cello and Orchestra, performing with the orchestras of Austin, Cincinnati, Detroit, Kansas City, Toronto, as well as the Pacific Symphony in California. In Europe, they premiered the Double Concerto with the Swedish Chamber Orchestra and the Deutsche Kammerphilharmonie. Currently, the pair are celebrating their 40 years of marriage by assembling a coalition of orchestras to co-commission a new Double Concerto for them by Chris Brubeck.
Guest appearances with orchestras include the Philadelphia and Minnesota orchestras, Los Angeles Philharmonic, the Boston, Baltimore, Cincinnati, Dallas, Houston, National, Pittsburgh, St. Louis and San Francisco symphonies, and in Europe, the London Symphony, Helsinki Philharmonic, Zürich's Tonhalle Orchestra and the English, Scottish and Franz Lizst chamber orchestras.
In 2012 Ms. Robinson joined the faculty of the Cleveland Institute of Music. Highly sought after for her dynamic master classes, she brings insight to her teaching from her lifetime experiences as a member of the Houston Symphony, Ciompi String Quartet of Duke University and Kalichstein-Laredo-Robinson Trio, plus countless solo recitals and concerto performances.
In 2009 Ms. Robinson, along with Mr. Laredo, became Co-Artistic Directors of the famed Linton Chamber Music Series in Cincinnati. The couple also continue as Co-Artistic Directors of the Hudson Valley Chamber Music Circle at Bard College and Artistic Advisors for the Brattleboro Music Center in Vermont.
Ms. Robinson has recorded extensively, both as soloist and in conjunction with the Kalichstein-Laredo-Robinson Trio. Recently, Bridge Records released Triple Doubles, an album of three new Double Concertos written for Ms. Robinson and Mr. Laredo by Daron Hagen, Richard Danielpour and David Ludwig, plus the complete Schubert Trios with the Kalichstein-Laredo-Robinson Trio.
For more information, please visit sharonrobinson-cellist.com.