Events & Tickets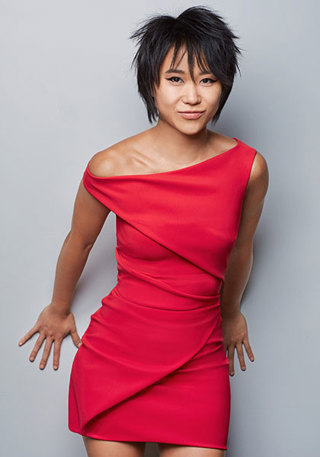 Orchestra Concert
SEASON FINALE: MTT AND YUJA WANG
New World Center
Friday, April 26 at 7:30 PM
Saturday, April 27 at 8:00 PM
Program
Relish in the last glimpse of this season's Fellows alongside MTT and superstar pianist Yuja Wang. Fall head first into the impassioned romance and wondrous opium-fueled dreams of Hector Berlioz's legendary Symphonie fantastique. From its whirlwind waltzes to demonic hallucinations, hear why MTT calls this unabashed melodrama an "epic orchestral sonic spectacular!" Witness the world premiere of a new work by Bang on a Can co-founder Julia Wolfe before Yuja offers a stunning performance of Sergei Prokofiev's wildly virtuosic Fifth Concerto. This will be a formidable finale to an epic season!
COMPOSE YOUR OWN SUBSCRIPTION PACKAGE!
Choose this plus two more concerts to customize your own subscription. It's the ultimate flexibility with all the subscriber benefits, including free exchanges when plans change! Click or call the NWS Box Office at 305.673.3331 to create your own series today.
Loading Concert Information
Program
New Work for Orchestra TBA (2019; world premiere; NWS commission)

Sergei Prokofiev
(1891-1953)
Approx. Duration: 22 minutes

Concerto No. 5 in G minor for Piano and Orchestra, Op. 55 (1931-32)

Allegro con brio
Moderato ben accentuato
Toccata: Allegro con fuoco (più presto che la prima volta)
Larghetto
Vivo
Hector Berlioz
(1803-1869)
Approx. Duration: 49 minutes

Symphonie fantastique, Op. 14 (1830)

Reveries—Passions
A Ball: Waltz
Scene In the Country
March to the Scaffold
Dream of the Witches' Sabbath
Michael Tilson Thomas, conductor
Michael Tilson Thomas is Co-Founder and Artistic Director of the New World Symphony, America's Orchestral Academy; Music Director of the San Francisco Symphony; and Conductor Laureate of the London Symphony Orchestra. In addition to these posts, he maintains an active presence guest conducting with the major orchestras of Europe and the United States.
Born in Los Angeles, Mr. Tilson Thomas is the third generation of his family to follow an artistic career. His grandparents, Boris and Bessie Thomashefsky, were founding members of the Yiddish Theater in America. His father, Ted Thomas, was a producer in the Mercury Theater Company in New York before moving to Los Angeles where he worked in films and television. His mother, Roberta Thomas, was the head of research for Columbia Pictures.
Mr. Tilson Thomas began his formal studies at the University of Southern California where he studied piano with John Crown and conducting and composition with Ingolf Dahl. At age 19 he was named Music Director of the Young Musicians Foundation Debut Orchestra. He worked with Stravinsky, Boulez, Stockhausen and Copland on premieres of their compositions at Los Angeles' Monday Evening Concerts. During this same period he was the pianist and conductor for Gregor Piatigorsky and Jascha Heifetz.
In 1969, after winning the Koussevitzky Prize at Tanglewood, he was appointed Assistant Conductor of the Boston Symphony Orchestra. That year he also made his New York debut with the Boston Symphony and gained international recognition after replacing Music Director William Steinberg in mid-concert. He was later appointed Principal Guest Conductor of the Boston Symphony Orchestra where he remained until 1974. He was Music Director of the Buffalo Philharmonic from 1971 to 1979 and a Principal Guest Conductor of the Los Angeles Philharmonic from 1981 to 1985. His guest conducting includes appearances with the major orchestras of Europe and the United States.
His recorded repertoire of more than 120 discs includes works by composers such as Bach, Beethoven, Mahler, Prokofiev and Stravinsky as well as his pioneering work with the music of Charles Ives, Carl Ruggles, Steve Reich, John Cage, Ingolf Dahl, Morton Feldman, George Gershwin, John McLaughlin and Elvis Costello. He also recorded the complete orchestral works of Gustav Mahler with the San Francisco Symphony.
Mr. Tilson Thomas' television work includes a series with the London Symphony Orchestra for BBC Television, the television broadcasts of the New York Philharmonic Young People's Concerts from 1971 to 1977 and numerous productions on PBS' Great Performances. Mr. Tilson Thomas and the San Francisco Symphony produced a multi-tiered media project, Keeping Score, which includes a television series, web sites, radio programs and programs in schools.
In 1990 Mr. Tilson Thomas and the New World Symphony were presented in a series of benefit concerts for UNICEF in the United States, featuring Audrey Hepburn as narrator of From the Diary of Anne Frank, composed by Mr. Tilson Thomas and commissioned by UNICEF. This piece has since been translated and performed in many languages worldwide. In August 1995 he led the Pacific Music Festival Orchestra in the premiere of his composition Showa/Shoah, commemorating the 50th anniversary of the bombing of Hiroshima. Thomas Hampson premiered his settings of poetry by Walt Whitman, Renée Fleming premiered his settings of the poetry of Emily Dickinson and the San Francisco Symphony premiered his concerto for contrabassoon entitled Urban Legend. As a Carnegie Hall Perspectives Artist from 2003 to 2005, he had an evening devoted to his own compositions which included Island Music for four marimbas and percussion, Notturno for solo flute and strings and a new setting of poems by Rainer Maria Rilke. Other compositions include Street Song for brass instruments and Agnegram, an overture for orchestra.
Among his many honors and awards, Mr. Tilson Thomas is a Chevalier dans l'ordre des Arts et des Lettres of France, was Musical America's Musician of the Year and Conductor of the Year, Gramophone Magazine's Artist of the Year and has been profiled on CBS's 60 Minutes and ABC's Nightline. He has won 11 Grammy Awards for his recordings. In 2008 he received the Peabody Award for his radio series for SFS Media, The MTT Files. In 2010 President Obama awarded him the National Medal of Arts, the highest award given to artists by the United States Government.
Yuja Wang, piano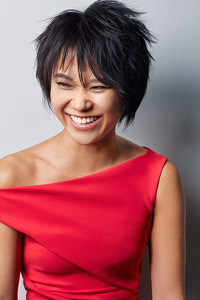 Critical superlatives and audience ovations have followed Yuja Wang's dazzling career. The Beijing-born pianist, celebrated for her charismatic artistry and captivating stage presence, is ready to register fresh achievements during the 2017-18 season, which features recitals, concert series and extensive tours with some of the world's most venerated ensembles and conductors. She spent the summer of 2017 on tour with the London Symphony and Michael Tilson Thomas performing Brahms' Piano Concerto No. 2, followed by a performance of the First Concerto at the Ravinia Festival with the Chicago Symphony, under the baton of Lionel Bringuier. Later summer engagements included concerts with the Munich Philharmonic and Valery Gergiev, a series of performances at the Verbier Festival, and a three-city German tour with the St. Petersburg Philharmonic. She also embarks on play-conduct tours with two of the best chamber orchestras in the world, Mahler Chamber Orchestra and Chamber Orchestra of Europe, and joins the inaugural tour of Jaap van Zweden with the New York Philharmonic and the final tour of Yannick Nézet-Séguin's directorship with the Rotterdam Philharmonic. Other notable appearances include concerts in Hong Kong, Washington D.C., Prague, Tel Aviv and Berlin.
Winter of 2017 sees Ms. Wang reunite with violinist and frequent collaborator Leonidas Kavakos for a European chamber tour, while in the spring of 2018, she will embark on a vast recital tour at premier venues in New York City, San Francisco, Rome, Vienna, Berlin, Paris and beyond.
Ms. Wang was born into a musical family in Beijing. After childhood piano studies in China, she received advanced training in Canada and at Philadelphia's Curtis Institute of Music under Gary Graffman. Her international breakthrough came in 2007 when she replaced Martha Argerich as soloist with the Boston Symphony. Two years later she signed an exclusive contract with Deutsche Grammophon and has since established her place among the world's leading artists with a succession of critically acclaimed performances and recordings.
Ms. Wang has been named as Musical America's Artist of the Year for 2017.