Events & Tickets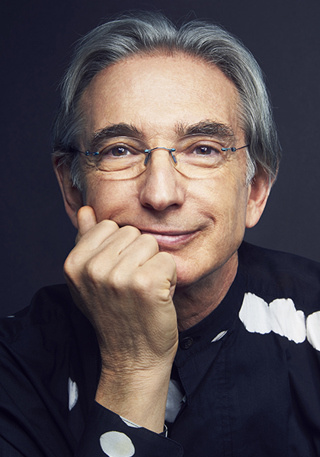 Orchestra Concert
SEASON OPENER WITH MTT
New World Center
Saturday, October 20 at 7:30 PM Sunday, October 21 at 2:00 PM
Program
This concert is part of the Saturday Evening One and Sunday Symphony series. Secure a season of world-renowned artists performing an exciting range of orchestral music in one of the world's most extraordinary and intimate venues for experiencing classical music—the New World Center. Subscriptions for the Saturday One series (4 concerts) begin at $132. Subscriptions to the 5-concert Sunday Symphony series begin at $140. Click to explore the full subscriptions!
COMPOSE YOUR OWN SUBSCRIPTION PACKAGE!
Choose this plus two more concerts to customize your own subscription. It's the ultimate flexibility with all the subscriber benefits, including free exchanges when plans change! Call the NWS Box Office at 305.673.3331 to create your own series today.
SUBSCRIBERS ENJOY THE BEST OF NWS!
As an NWS Subscriber, you receive amazing benefits to enjoy throughout the season, including the best seats for the lowest prices and access to our incredibly talented Fellows. Click here to learn more!
Tickets on Sale 8/31/2018
Program
Benjamin Britten
(1913-1976)
Approx. Duration: 18 minutes

The Young Person's Guide to the Orchestra (1945)

Wolfgang Amadeus Mozart
(1756-1791)
Approx. Duration: 21 minutes

Concerto No. 14 in E-flat major for Piano and Orchestra, K. 449 (1784)

Allegro vivace
Andantino
Allegro ma non troppo
Anton Bruckner
(1824-1896)
Approx. Duration: 54 minutes

Symphony No. 6 in A major, WAB 106 (1879-81)

Majestoso
Adagio: Very solemnly
Scherzo: Not fast – Trio: Slowly
Finale: With motion, but not too fast
Michael Tilson Thomas, conductor
Michael Tilson Thomas is Co-Founder and Artistic Director of the New World Symphony, America's Orchestral Academy; Music Director of the San Francisco Symphony; and Conductor Laureate of the London Symphony Orchestra. In addition to these posts, he maintains an active presence guest conducting with the major orchestras of Europe and the United States.
Born in Los Angeles, Mr. Tilson Thomas is the third generation of his family to follow an artistic career. His grandparents, Boris and Bessie Thomashefsky, were founding members of the Yiddish Theater in America. His father, Ted Thomas, was a producer in the Mercury Theater Company in New York before moving to Los Angeles where he worked in films and television. His mother, Roberta Thomas, was the head of research for Columbia Pictures.
Mr. Tilson Thomas began his formal studies at the University of Southern California where he studied piano with John Crown and conducting and composition with Ingolf Dahl. At age 19 he was named Music Director of the Young Musicians Foundation Debut Orchestra. He worked with Stravinsky, Boulez, Stockhausen and Copland on premieres of their compositions at Los Angeles' Monday Evening Concerts. During this same period he was the pianist and conductor for Gregor Piatigorsky and Jascha Heifetz.
In 1969, after winning the Koussevitzky Prize at Tanglewood, he was appointed Assistant Conductor of the Boston Symphony Orchestra. That year he also made his New York debut with the Boston Symphony and gained international recognition after replacing Music Director William Steinberg in mid-concert. He was later appointed Principal Guest Conductor of the Boston Symphony Orchestra where he remained until 1974. He was Music Director of the Buffalo Philharmonic from 1971 to 1979 and a Principal Guest Conductor of the Los Angeles Philharmonic from 1981 to 1985. His guest conducting includes appearances with the major orchestras of Europe and the United States.
His recorded repertoire of more than 120 discs includes works by composers such as Bach, Beethoven, Mahler, Prokofiev and Stravinsky as well as his pioneering work with the music of Charles Ives, Carl Ruggles, Steve Reich, John Cage, Ingolf Dahl, Morton Feldman, George Gershwin, John McLaughlin and Elvis Costello. He also recorded the complete orchestral works of Gustav Mahler with the San Francisco Symphony.
Mr. Tilson Thomas' television work includes a series with the London Symphony Orchestra for BBC Television, the television broadcasts of the New York Philharmonic Young People's Concerts from 1971 to 1977 and numerous productions on PBS' Great Performances. Mr. Tilson Thomas and the San Francisco Symphony produced a multi-tiered media project, Keeping Score, which includes a television series, web sites, radio programs and programs in schools.
In 1990 Mr. Tilson Thomas and the New World Symphony were presented in a series of benefit concerts for UNICEF in the United States, featuring Audrey Hepburn as narrator of From the Diary of Anne Frank, composed by Mr. Tilson Thomas and commissioned by UNICEF. This piece has since been translated and performed in many languages worldwide. In August 1995 he led the Pacific Music Festival Orchestra in the premiere of his composition Showa/Shoah, commemorating the 50th anniversary of the bombing of Hiroshima. Thomas Hampson premiered his settings of poetry by Walt Whitman, Renée Fleming premiered his settings of the poetry of Emily Dickinson and the San Francisco Symphony premiered his concerto for contrabassoon entitled Urban Legend. As a Carnegie Hall Perspectives Artist from 2003 to 2005, he had an evening devoted to his own compositions which included Island Music for four marimbas and percussion, Notturno for solo flute and strings and a new setting of poems by Rainer Maria Rilke. Other compositions include Street Song for brass instruments and Agnegram, an overture for orchestra.
Among his many honors and awards, Mr. Tilson Thomas is a Chevalier dans l'ordre des Arts et des Lettres of France, was Musical America's Musician of the Year and Conductor of the Year, Gramophone Magazine's Artist of the Year and has been profiled on CBS's 60 Minutes and ABC's Nightline. He has won 11 Grammy Awards for his recordings. In 2008 he received the Peabody Award for his radio series for SFS Media, The MTT Files. In 2010 President Obama awarded him the National Medal of Arts, the highest award given to artists by the United States Government.
Gabriela Montero, piano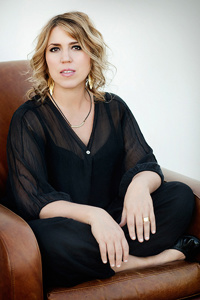 Gabriela Montero's visionary interpretations and unique improvisational gifts have garnered her critical acclaim and a devoted following on the world stage. Anthony Tommasini remarked in The New York Times that her "playing had everything: crackling rhythmic brio, subtle shadings, steely power…soulful lyricism…unsentimental expressivity."
A graduate and Fellow of the Royal Academy of Music in London, Ms. Montero has performed with many of the world's leading orchestras to date, including the Royal Liverpool, Rotterdam and Oslo philharmonic orchestras; Gewandhausorchester Leipzig, NDR Sinfonieorchester Hamburg, Zürcher Kammerorchester, Academy of St Martin in the Fields and Australian Chamber Orchestra; the Pittsburgh, Houston, Toronto, City of Birmingham, Barcelona, Lucerne and Sydney symphony orchestras; The Cleveland Orchestra, National Arts Centre Orchestra of Canada and orchestra of the Komische Oper Berlin.
Ms. Montero is an award-winning and bestselling recording artist. Her most recent album, released in 2015 on the Orchid Classics label, features Rachmaninov's Piano Concerto No. 2 and her first orchestral composition, Ex Patria, and won Ms. Montero her first Latin Grammy Award for Best Classical Album (Mejor Álbum de Música Clásica). Previous recordings include Bach and Beyond, which held the top spot on the Billboard Classical Charts for several months and garnered her two Echo Klassik Awards: the 2006 Keyboard Instrumentalist of the Year and 2007 Award for Classical without Borders. In 2008 she also received a Grammy Award nomination for her album Baroque, and in 2010 released Solatino, a recording inspired by her Venezuelan homeland and devoted to works by Latin American composers.
Ms. Montero made her formal debut as a composer with Ex Patria, a tone poem designed to illustrate and protest Venezuela's descent into lawlessness, corruption and violence. The piece was premiered in 2011 by the Academy of St Martin in the Fields. Her first full-length composition, Piano Concerto No. 1, "Latin", was first performed at the Leipzig Gewandhaus with the MDR Sinfonieorchester and conductor Kristjan Järvi. She gave subsequent performances of the work at the Klavier-Festival Ruhr and on tour with the Orquesta Sinfónica Nacional de Mexico and Carlos Miguel Prieto.
A committed advocate for human rights, whose voice regularly reaches beyond the concert hall, Ms. Montero was named an Honorary Consul by Amnesty International in 2015, and recognized with Outstanding Work in the Field of Human Rights by the Human Rights Foundation for her ongoing commitment to human rights advocacy in Venezuela. She was invited to participate in the 2013 Women of the World Festival at London's Southbank Centre and has spoken and performed twice at the World Economic Forum in Davos. She was also awarded the 2012 Rockefeller Award for her contribution to the arts and was a featured performer at Barack Obama's 2008 Presidential Inauguration.
Born in Venezuela, Ms. Montero gave her first public performance at the age of five. At age eight she made her concerto debut in her hometown of Caracas, which led to a scholarship from the government to study privately in the U.S. and then at the Royal Academy of Music London with Hamish Milne. She currently resides in Barcelona with her husband and two daughters.