Events & Tickets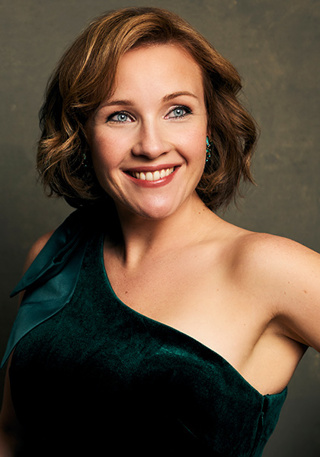 Orchestra Concert
Season Opening Concert
New World Center
Saturday, October 9, 2021 at 7:30 PM
Sunday, October 10, 2021 at 2:00 PM
Program
This concert is in honor of Susana Ibargüen.
It is a musical homecoming as NWS conducting alumnus Christian Reif joins Fellows and audience to experience music that is beautifully reflective and celebratory. Gushing with lush Romanticism and energy, Samuel Coleridge-Taylor's Ballade is the musical remedy our hearts need. Gustav Mahler became composer and poet for his autobiographical, folk-inspired Songs of a Wayfarer, sung by Grammy Award-winning and frequent Metropolitan Opera mezzo-soprano Sasha Cooke. The trumpets return with a "call to awaken" in Schumann's First Symphony, bringing the New World Center to life and officially kicking off NWS's 34th season.
** This concert is presented without intermission. **
This concert has required safety protocols. Download the free Bindle app for fast entry to the New World Center.

This concert is part of the Saturday Evening One and Sunday Symphony series. Secure a season of world-renowned artists—including mezzo-soprano Sasha Cooke, People of Earth, NWS alumni Christian Reif and Teddy Abrams and more—performing an exciting range of orchestral music in one of the world's most extraordinary and intimate venues for experiencing classical music—the New World Center. Subscriptions for the Saturday One series (4 concerts) begin at $132. Subscriptions to the 5-concert Sunday Symphony series begin at $140. Click to explore the full subscriptions! 
COMPOSE YOUR OWN SUBSCRIPTION PACKAGE! 
Choose this plus two more concerts to customize your own subscription. It's the ultimate flexibility with all the subscriber benefits, including free exchanges when plans change! Call the NWS Box Office at 305.673.3331 to create your own series today. 
SUBSCRIBERS ENJOY THE BEST OF NWS! 
As an NWS Subscriber, you receive amazing benefits to enjoy throughout the season, including the best seats for the lowest prices and access to our incredibly talented Fellows. Click here to learn more! 
Program
Samuel Coleridge-Taylor
(1875-1912)
Approx. Duration: 12 minutes

Ballade in A minor for Orchestra, Op. 33 (1898)

Gustav Mahler
(1860-1911)
Approx. Duration: 14 minutes

Songs of a Wayfarer   (1885)

"When My Love has her Wedding Day"
"I Walked across the Field this Morning"
"I Have a Gleaming Knife"
"The Two Blue Eyes of my Love"
Robert Schumann
(1810-1856 )
Approx. Duration: 30 minutes

Symphony No. 1 in B-flat major, Op. 38, "Spring"  (1841 )

Andante un poco maestoso – Allegro molto vivace 
Larghetto 
Scherzo: Molto vivace 
Allegro animato e grazioso
Samuel Coleridge-Taylor
Ballade in A minor for Orchestra, Op. 33 (1898)

Approximate duration: 12 minutes
Samuel Coleridge-Taylor received the last part of his name from his father, who had returned home to Sierra Leone (the British colony in Africa originally established as a refuge for freed and escaped slaves) without learning that a white British woman was pregnant with his son. Samuel's mother gifted her son with an auspicious name modeled after the English poet Samuel Taylor Coleridge, and the boy's grandfather passed on an even greater gift by introducing Samuel to his own instrument, the violin.
Coleridge-Taylor went on to enroll at London's Royal Academy of Music at the age of 15 as a violinist, and three years later he began composition lessons as well (having already published his first score at 16). He got a boost in his early 20s when a major British festival asked the more established composer Edward Elgar for a new work; unable to accept, Elgar recommended Coleridge-Taylor instead, describing him as "far and away the cleverest fellow going amongst the young men." Coleridge-Taylor composed this Ballade for the occasion, and he dedicated it "to my friend, A.J.J."—a reference to another influential champion, Elgar's friend and publisher August Jaeger.
The Ballade label was more typically applied to piano music, and it implied a composition with some element of storytelling, like the ballad poetry of olden days. Coleridge-Taylor didn't specify any story for this Ballade, but he wrote it in the wake of a transformational encounter with the poet Paul Laurence Dunbar, sparking the composer's interest in African-American traditions that would come to occupy his remaining years. The main theme of the Ballade has a folksy quality rendered through a European lens, not unlike the material that turns up in Dvořák's "American" works from earlier in the decade. Coleridge-Taylor's impressive command of orchestration and his fluidity in developing his motives organically show him to be a true heir to the Brahms-Dvořák-Elgar lineage, sharing their mastery of impeccable orchestral construction in abstract forms.
Gustav Mahler
Songs of a Wayfarer

 

 

(1885)

Approximate duration: 14 minutes
Gustav Mahler was born into a German-speaking, upwardly mobile Jewish family in what is now the Czech Republic. Although he focused on composition as a student at the Vienna Conservatory, his meteoric rise as a conductor soon crowded out his composing, leaving him only limited time to explore the two genres he was most attracted to in his own music: songs and symphonies.
In 1884, while working in Kassel, Germany, Mahler become infatuated with a soprano in the choir he led. He wrote her love poems, some of which he set to music in the song cycle Lieder eines fahrenden Gesellen (Songs of a Wayfarer), completed in 1885 in its original version for baritone and piano. He orchestrated the cycle sometime before the first public performance in Berlin in 1896, but in the meantime, he had already folded some of the "Wayfarer" melodies into his First Symphony that was gestating during the same period.
Mahler's earnest love poems mimicked the style of a beloved volume of German folk poetry, Des Knaben Wunderhorn (The Boy's Magic Horn). The first song, imagining the young woman on the day she marries another man, milks the melodramatic weeping and sorrow, contrasted with the carefree sight of a blooming flower and a tweeting bird. Idyllic sounds from outdoors return in the second song, with its chirping finch and blooming bell flowers on a sunny morning. The third song takes the metaphor of "a knife in my breast" to its furthest extreme, registering the pain of seeing the woman walking from afar in a yellow field and beholding her blue eyes, golden hair and silvery laugh. Those blue eyes become the centerpiece of the lovesick fourth song and its farewell message.
Robert Schumann
Symphony No. 1 in B-flat major, Op. 38, "Spring"
 

(1841 )


Approximate duration: 30 minutes

In 1840, the year Robert Schumann finally married his darling Clara, he composed almost nothing but songs—168 of them. The next year, he turned his attention to orchestral music, even though past efforts had produced only two draft movements of a symphony from 1832 and numerous other false starts. This new Schumann, happily married and supported by a partner with a musical mind to match his, began an orchestral frenzy: By year's end, he had completed two symphonies, a Fantasy for piano and orchestra and a "Symphonette" which later became the Overture, Scherzo and Finale.

Schumann's First Symphony followed on the heels of a song cycle he co-authored with Clara titled Liebesfrühling, or Love's Springtime. He needed only four days in January to draft the Symphony, and the orchestration was ready the following month. Schumann attended the Symphony's debut on March 31 by the Leipzig Gewandhaus Orchestra, conducted by his friend Felix Mendelssohn. With a few revisions that summer, his First Symphony was complete.

In his sketches, Schumann inscribed titles for each movement: Frühlingsbeginn (Beginning of Spring), Abend (Evening), Frohe Gespielen (Merry Playmates), and Voller Frühling (Spring at its Height). He eventually suppressed those headings, and in later correspondence he downplayed the extramusical associations. Clara, for her part, linked the Symphony to a spring-themed poem by their friend Adolph Böttger, noting a resemblance between the poem's meter and the rhythm of the Symphony's opening fanfare motive. That theme announces the majestic and suspenseful introduction, and a sped-up version of the same theme later launches the movement's up-tempo portion. Only five measures into the work, a sudden modulation ventures to an unexpected key, establishing a sense of harmonic wanderlust in which the musical atmosphere, like spring itself, is apt to change at any moment. The Larghetto continues with similar harmonic disturbances, slipping out of its gorgeous first melody into a surprising new key area.

The opening of the Scherzo resolves a chord left hanging at the end of the previous movement; but it turns out to be a bit of a prank, with that arrival contradicting the actual key setting of the movement. The restlessness persists through the finale, with migrations through various major and minor keys shifting the mood capriciously.

-- © 2021 Aaron Grad

Aaron Grad is a composer and writer based in Seattle. In addition to providing program notes for the New World Symphony, Orpheus Chamber Orchestra, Baltimore Symphony Orchestra and others, he is also the artistic director of Many Messiahs, a project that reframes George Frideric Handel's masterpiece as a collective call for justice.

 
Of Art
for Susana
Before we knew we were guests, you sent the invitation — an art.
One day we'll see the city as you saw it. Not as a part
or a view or a mirror or a gift or a parking lot.
Did you see the river this morning? The artful way
the sun made the surface into a wing, and further out
a ship that, from the ocean's distance, seemed anchored to a star?
To know what draws us—how the dancer surrenders
to the theater's objects, every stop becomes a start.
A coconut palm, its head pulled west by the tail of the sun.
The moment right before the conductor's wand is raised and arcs—
that's the loudest note, the one that clears the way.
How the sculptor never adds, just removes what's not.
What we live past is where we're from. The ring of stones, the mounds of shells—
When everything burns down what's left is art.
The monument pays its tribute, piece by piece, to time.
Each of us builds our own museum and calls it: Heart.
We must believe in the goodness of the world, not in spite of
but because history is anything but art.
In the other room, our children are sleeping. What we can give them
is not enough, so they'll make their own art.
In some languages, there's no difference between "attention"
and "water." To shape them, the hand makes the exact same marks.
In this world, you say, be a cloud, un aguacero,
Make everything we touch a garden. An Ark.
– P. Scott Cunningham
Christian Reif, conductor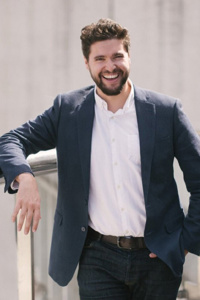 German conductor Christian Reif has quickly established a reputation for his natural musicality, technical command and leadership as an engaging communicator and outstanding orchestra builder. San Francisco Chronicle has written: "Reif is a remarkable talent... a conductor of considerable stature, and everything felt like the work of a significant musical artist."
Since the 2019-20 season, Mr.  Reif has conducted the Royal Scottish National Orchestra, Dallas Symphony, Ulster Orchestra, Romanian Radio Symphony, Aalborg Symphony, Fundación Excelentia in Madrid, North Carolina Symphony, San Antonio Symphony, Santa Barbara Symphony, Toledo Symphony, Colorado Springs Philharmonic, Orchestre National de Belgique and Orquestra Sinfonica Portuguese in Lisbon. Most recently, he conducted the Stavanger Symphony in a program of Tchaikovsky's Romeo and Juliet and Shostakovich Symphony No. 1 paired with Barber's Knoxville: Summer of 1915 with soprano Julia Bullock, and he made his debut in March 2021 with the Orchestre National d'île de France in a streamed performance of Stravinsky's Apollon Musagète.
Mr. Reif's 2021-22 engagements include appearances with the Hallé Orchestra, Gävle Symphony, Orchestre National de Lyon, Odense Symphony, Munich Radio Orchestra, Brno Philharmonic, New World Symphony and Kansas City Symphony.
Through the pandemic, Mr. Reif has taken part in several live-streamed events. He conducted the Music Academy of the West's Instrumental Fellows in their 2020 Remote Summer Learning Institute on a socially-distanced performance of Haydn's "London" Symphony No. 104. Using a virtual guide with him both conducting and playing piano with his brother Thomas Reif on violin, the fellows were able to merge as an orchestra virtually. He additionally appeared in live-streamed events presented by the San Francisco Symphony, New World Symphony, Lakes Area Music Festival, Long Beach Opera, New York Festival of Song and Musical America.
Mr. Reif has also been active on the piano during the pandemic, recording a series of at-home virtual "Songs of Comfort" with his wife Julia Bullock, ranging from Carole King's classic "Up on the Roof" to Schubert's Wanderers Nachtlied. In November 2020, NPR Music featured the duo in a "Tiny Desk (Home) Concert" for their special quarantine edition of the series. NPR's Tom Huizenga found it "among the most transcendent musical moments I've experienced this year" and The New York Times highlighted them on their "Best Classical Music of 2020" list.
From 2016 to 2019, Mr. Reif served as Resident Conductor of the San Francisco Symphony and Music Director of the San Francisco Symphony Youth Orchestra (SFSYO). His tenure culminated in a six-city 2019 European tour with the SFSYO. He was a Conducting Fellow with the New World Symphony from 2014 to 2016, and a Conducting Fellow at the Tanglewood Music Center in the summers of 2015 and 2016.
Mr. Reif's enthusiasm in performing contemporary music has led to several world premieres. Among those are Anahita Abbasi's ...within the shifting grounds… (a work commissioned by Mr. Reif and SFSYO in collaboration with the International Contemporary Ensemble), Michael Gordon's El Sol Caliente (a city symphony in honor of Miami Beach's centennial), and concertos for DJ and orchestra performed with the New World Symphony.
Mr. Reif studied with Alan Gilbert at the Juilliard School, where he completed his master of music in conducting in 2014 and received the Charles Schiff Conducting Award. Prior to that, he studied with Dennis Russell Davies at the Mozarteum Salzburg, where he received a diploma in 2012 and worked with singers as a répétiteur.
Mr. Reif is winner of the 2015 German Operetta Prize, awarded by the German Music Council, and two Kulturförderpreise awards given to promising artists of the region who promote cultural advancement in their communities.
Sasha Cooke, mezzo-soprano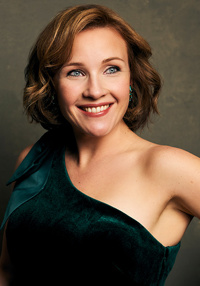 Two-time Grammy Award-winning mezzo-soprano Sasha Cooke has been called a "luminous standout" (The New York Times) and "equal parts poise, radiance and elegant directness" (Opera News). She is sought after by the world's leading orchestras, opera companies and chamber music ensembles for her versatile repertoire and commitment to new music.
In the 2021-22 season, Ms. Cooke returns to the Metropolitan Opera for her role debut as Cherubino in The Marriage of Figaro, under the baton of Yannick Nézet-Séguin. On the concert stage, she joins the Boston Symphony first for performances of Janáček's Glagolitic Mass, conducted by Jakub Hrůša, and then again as Margret in Wozzeck, both in Boston and on tour at Carnegie Hall under the baton of Andris Nelsons. She also joins the Minnesota Orchestra for Mahler's Songs of a Wayfarer and subsequently for Mahler's Symphony No. 8, the latter conducted by Osmo Vänskä. Additionally, she performs Michael Tilson Thomas' Meditations on Rilke with the Los Angeles Philharmonic, conducted by the composer; scenes from Nadia Boulanger's Faust et Hélène with the Houston Symphony, led by Fabien Gabel; Berlioz's Les nuits d'été with the Netherlands Radio Philharmonic Orchestra, led by Karina Canellakis; Beethoven's Symphony No. 9 with the Detroit Symphony; Mahler's Symphony No. 2 Resurrection with the Oregon Symphony; Jake Heggie's The Work at Hand and Elgar's Sea Pictures with the St. Louis Symphony Orchestra, led by Gemma New; Mahler's Songs of a Wayfarer with the New World Symphony and a holiday concert with the Wheeling Symphony. Finally, she gives a solo recital at the Tucson Desert Song Festival, joined by pianist Myra Huang, where she premieres a new work by Jennifer Higdon.
This season also marks the release of Ms. Cooke's new CD, entitled how do I find you, on the Pentatone label. The recording, which features songs by Caroline Shaw, Nico Muhly, Missy Mazzoli and Jimmy Lopez, among others, is intended as a tribute to both the struggles and hopes of artists that have been wrought by the pandemic. All 17 songs were written in 2020. Ms. Cooke performs the world premiere on January 30, 2022, as part of the San Francisco Symphony's Great Performers Series, before giving subsequent recitals at the Shriver Hall Concert Series and elsewhere, with pianist Kirill Kuzmin.
Ms. Cooke has performed with opera companies worldwide, including the Metropolitan Opera, Opéra National de Bordeaux, Los Angeles Opera, Seattle Opera, Houston Grand Opera, Dallas Opera, Gran Teatre del Liceu, Israeli Opera and English National Opera. During her career, she has been engaged by over 70 orchestras under leading conductors such as Yannick Nézet-Séguin, Gustavo Dudamel, Bernard Haitink, James Levine, Edo de Waart, Trevor Pinnock, Harry Bicket, Pinchas Zukerman, Gerard Schwarz, Riccardo Frizza, Sir Mark Elder, and Krzysztof Urbański. A devoted interpreter of new music, Ms. Cooke has premiered works by Mark Adamo, Mason Bates, William Bolcom, Pierre Jalbert, Laura Kaminsky, Lowell Liebermann, Nico Muhly, John Musto, Marc Neikrug, Kevin Puts, Augusta Read Thomas and Joby Talbot.
As a dedicated recitalist, Ms. Cooke was presented by Young Concert Artists in her widely acclaimed New York and Washington debuts at Carnegie's Zankel Hall and the Kennedy Center. She has also appeared in recital at Alice Tully Hall, Wigmore Hall, Kennedy Center and 92nd Street Y. Her recordings can be found on the Hyperion, BIS, Chandos, Pentatone, Naxos, Bridge Records, Yarlung, GPR Records, and Sono Luminus labels. Most recently she appears on recordings including Intonations: Songs from the Violins of Hope by Jake Heggie and Gene Scheer on Pentatone, L'enfance du Christ with Sir Andrew Davis and the Melbourne Symphony on Chandos, Bates' The (R)evolution of Steve Jobs on Pentatone which won the 2019 Grammy Award for Best Opera Recording, Mahler's Second Symphony with Osmo Vänskä and the Minnesota Orchestra on BIS, Michael Tilson Thomas' Meditations on Rilke with the San Francisco Symphony which won the 2021 Grammy Award for Best Classical Compendium and Sasha Cooke LIVE, a collection of her performances at the Music@Menlo chamber music festival released on their label.
Sasha Cooke is a graduate of Rice University and The Juilliard School. She also attended the Music Academy of the West, Aspen Music Festival, Ravinia Festival's Steans Music Institute, Wolf Trap Foundation, Marlboro Music Festival, Metropolitan Opera's Lindemann Young Artist Development Program, and Seattle Opera and Central City Opera's Young Artist Training Programs.