Events & Tickets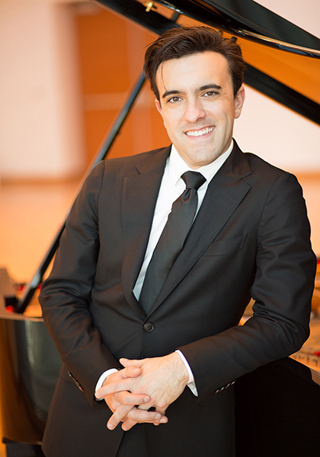 Special Event
SERENADES FROM THE SALON
First Miami Presbyterian Church
Monday, March 18 at 8:00 PM
Free with suggested donation
Sponsored by: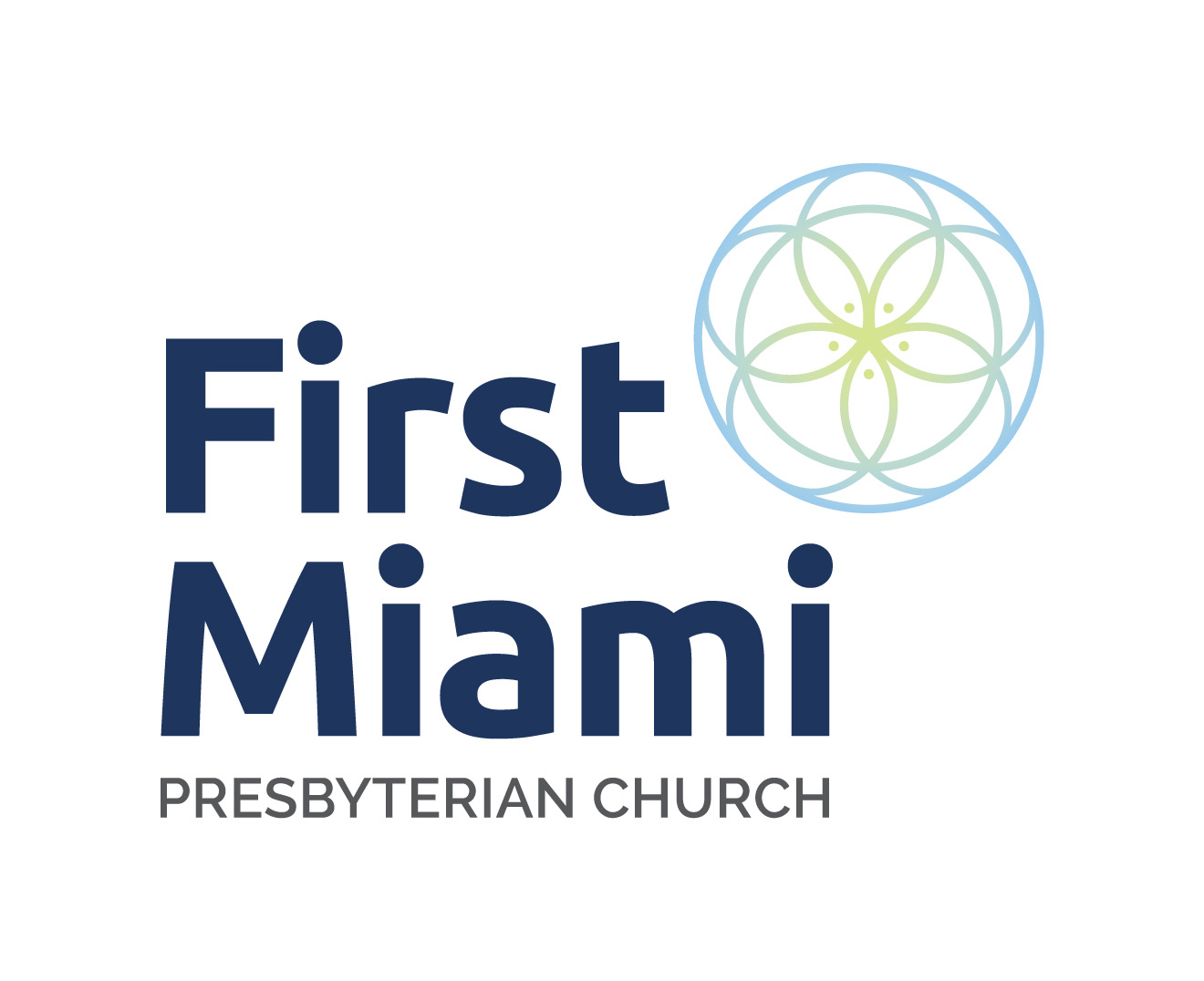 Serenades from the Salon
Monday, March 18 at 8:00 PM 
First Miami Presbyterian Church
609 Brickell Avenue, Miami, 33131
Free, secure parking
Hailed for his "elegance and energy" and described as a "marvelous, musical mad scientist," New World Symphony Piano Fellow John Wilson presents an exclusive recital in downtown Miami's historical First Presbyterian Church. Inspired by salon-style gatherings of cultural devotees, the virtuosic program features a variety of solo works by Liszt, Stravinsky, Haydn and Bach. The performance culminates with Rachmaninoff's stunning Sonata for Cello and Piano—the composer's final chamber work—where John will be joined by NWS Cello Fellow Alexa Ciciretti.
This concert is free with a suggested donation of $10-$20, which will benefit the Friends of NWS Diversity Campaign. 
** Online RSVPs are now closed, but there is space left at tonight's recital. **
About the Project
Serenades from the Salon is a New World Symphony (NWS) BLUE project. Standing for Build, Learn, Understand and Experiment, NWS's BLUE program is a combination of leadership and entrepreneurship training and hands-on experimentation that provides NWS Fellows with a comprehensive skill set to complement their musical training.
NWS Fellow-driven projects are made possible with the support from the Maxine and Stuart Frankel Foundation and the American Orchestras' Futures Fund, a program of the League of American Orchestras made possible by funding from the Ann & Gordon Getty Foundation.
About the Friends of NWS Diversity Campaign
Friends of New World Symphony wants to raise $50,000 to engage with Miami's diversity and support ongoing national initiatives, making classical music come alive for everyone! With this campaign and fundraising initiative we want to bridge the gap between classical music and today's generation by supporting diversity, inclusion and equity in the field. Diversity, equity and inclusion are high priorities for the New World Symphony. We are an orchestral academy that seeks not only to educate our Fellows about playing music, but also to instill value into our musicians and our audiences to resonate far beyond the performance hall.
Program
Franz Joseph Haydn                Sonata in E-flat major for Piano, Hob. XVI:49 (1789-90)
(1732-1809)                                 Allegro
                                                   Adagio e cantabile
                                                   Finale: Tempo di minuet        

Igor Stravinsky                         Four Etudes (1908)
(1882-1971)                                  I. Con moto   

Johann Sebastian Bach           Violin Partita No.2 in D minor, BWV 1004 (1720)           
(1685-1750)                                     V. Chaconne
Arranged for piano by
Ferruccio Busoni        
                            
                  I N T E R M I S S I O N      

Franz Liszt                               Concert Paraphrase on Verdi's Rigoletto, S. 434 (1855-59)
(1811-1886)                              
                    
Sergei Rachmaninoff               Sonata in G minor for Piano and Cello, Op. 19 (1902)
(1873-1943)                                 Lento – Allegro moderato
                                                     Allegro scherzando
                                                    Andante
                                                    Allegro mosso
John Wilson, piano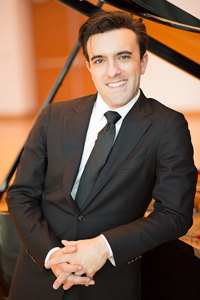 Hailed for his "virtuosity" (Miami Herald), "elegance and energy" (Classical Miami Magazine), "inventiveness" (San Diego Tribune) and described as a "marvelous, musical mad scientist" (Music Critics Association of North America), American pianist John Wilson performs equally brilliantly as a solo recitalist, chamber musician and orchestral pianist. Mr. Wilson recently performed the solo pianoforte part to Stravinsky's Petrushka for the San Francisco Symphony's 2018 Carnegie Hall tour, under the direction of Michael Tilson Thomas. His playing was subsequently described as "brilliant" by Classical Voice.
Mr. Wilson has performed extensively in North America, South America and Europe, in recital halls such as the Weill Recital Hall at Carnegie Hall, Merkin Hall at the Kaufman Center and at The American Academy of Arts and Letters. As a soloist he has performed with the New World Symphony, Napa Valley Symphony and both the New Amsterdam Symphony and Camerata Notturna in New York City. A top prize winner in international piano competitions, he most recently won the prize for the "Best Performance of an American Work" at the 2017 Liszt-Garrison International Piano Competition.
An avid chamber musician, Mr. Wilson has appeared in chamber ensembles with violin soloist Anthony Marwood, musicians of the San Francisco Symphony, Orchestre Symphonique de Montréal and San Diego Symphony. He has performed in duo recitals with violinist Joshua Bell numerous times, cellist Johannes Moser, and collaborated with soprano Audra McDonald and David Foster.
Alexa Ciciretti, cello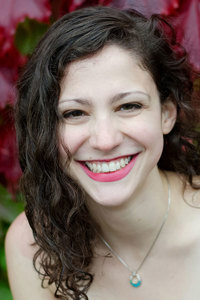 Cellist Alexa Ciciretti has established herself as a performer who is equally at home playing Baroque viola da gamba music, Romantic symphonies, cutting-edge contemporary music and everything in between.  As a fourth-year Cello Fellow at the New World Symphony (NWS), she has served as principal cellist under conductors such as Michael Tilson Thomas, Osmo Vänskä, Matthias Pintscher and John Adams.
Ms. Ciciretti curated several recitals at NWS, including two duo recitals with pianist John Wilson and a lecture-recital entitled "Pathologically Modern: New Paths to New Sound Worlds." As an orchestral cellist, Ms. Ciciretti has performed as a member of the Rochester Philharmonic and Aspen Chamber Symphony.
An avid advocate for Baroque and contemporary music, Ms. Ciciretti has performed with members of the Eybler Quartet and served as continuo cellist for the U.S. premiere of Vivaldi's Farnace at Spoleto Festival U.S.A. She has collaborated with members of the JACK Quartet and will perform with Jay Campbell at the Ojai Festival in 2019. She has performed contemporary chamber music extensively during her time at NWS, including Peter Maxwell Davies' Eight Songs for a Mad King with Kelvin Thomas and George Crumb's Black Angels. Ms. Ciciretti also attended the Lucerne Festival Academy in Switzerland, and performed with the Miami-based group Flamenco Sephardit. She recently starred in the short film, A Waning Heart, which was screened at the 2018 Cannes Film Festival.
Ms. Ciciretti received her master's degree and orchestral studies diploma from the Eastman School of Music and her bachelor's degree in cello performance with a minor in historical performance from the Oberlin Conservatory. She also studied at the New England Conservatory Preparatory Division. Her principal teachers include Steven Doane, Amir Eldan and Ronald Lowry.