Events & Tickets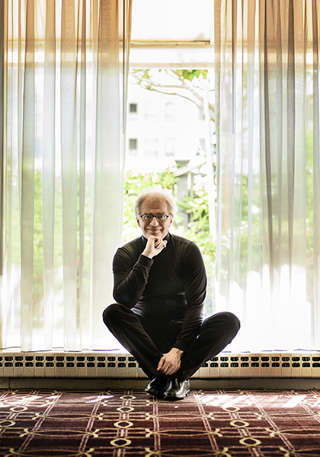 Orchestra Concert
SIBELIUS AND GRIEG
New World Center
Friday, March 10 at 7:30 PM
Program
Internationally renowned conductor Osmo Vänskä, Music Director of the Minnesota Orchestra, returns to the New World Center to perform Scandinavian classics that are part of his very own DNA. From its dramatic first four notes, Edvard Grieg's Concerto grabs hold and refuses to let go making it one of classical music's greatest hits. Hailed as having "a sound so lush it almost glistens," celebrated pianist Garrick Ohlsson is phenomenal in this momentous work. Jean Sibelius honors his Finnish homeland with his First Symphony. Surging with nationalistic pride, its combination of nostalgia, power and skillful restraint make it a formidable entrance into the world of symphonic giants.
Program
Edvard Grieg
(1843-1907)
Approx. Duration: 30 minutes

Concerto in A minor for Piano and Orchestra, Op. 16 (1868)

Allegro molto moderato
Adagio
Allegro moderato molto e marcato
Jean Sibelius
(1865-1957)
Approx. Duration: 38 minutes

Symphony No. 1 in E minor, Op. 39 (1899)

Andante, ma non troppo—Allegro energico
Andante (ma non troppo lento)
Scherzo: Allegro
Finale (quasi una Fantasia): Andante—Allegro molto
Edvard Grieg
Concerto in A minor for Piano and Orchestra, Op. 16 (1868)

Approximate duration: 30 minutes
Edvard Grieg was the first great Scandinavian composer. His studies in Leipzig grounded him in the Germanic tradition, but upon his return to his native Norway he delved into local folk music and launched a national music academy. He was just 24 when he composed his Piano Concerto, a work in the vein of Robert Schumann's Piano Concerto (also in A minor), which Grieg had heard Clara Schumann perform in Leipzig. Grieg's new concerto soon attracted many admirers of note, including Franz Liszt, who sight-read the concerto in front of its young composer. Grieg continued tinkering with the score throughout his life, making the final changes a few months before his death in 1907.
After a swelling measure of timpani, the soloist launches the concerto with a cascading descent that plummets to the very lowest note on the keyboard before rising again to a dramatic chord progression.
The winds introduce a dark primary theme with crisp marching rhythms, and then the piano reiterates that material, allowing the latter phrases to turn more lyrical.
When the piano revisits these themes during the sweeping cadenza, ornate arpeggios and pounding chords bring new force to the familiar music.
The slow movement, set in the distant key of D-flat major, uses muted strings to present the lyrical melody with extra warmth.
The piano lets about a third of the movement pass by before it enters with a graceful new theme decorated with delicate flurries.
With a little fanfare from the clarinets and bassoons and a devilish piano run, the slow movement links directly to the finale.
There are hints of folk music in the dancing motives of the outer sections, a reminder that the German-educated Grieg still found inspiration closer to home.
Additional Resources
PDF score from the IMSLP Petrucci Music Library
The history of player piano adaptations made from Grieg's piano music (including the concerto)
Commentary on the concerto by pianists Stephen Kovacevich and Jean-Yves Thibaudet
Jean Sibelius
Symphony No. 1 in E minor, Op. 39 (1899)

Approximate duration: 38 minutes
Jean Sibelius was Finland's first and greatest musical hero. Early in his career, he tapped a unique local source by adapting the hypnotic modes and rhythms of the Kalevala, an ancient folk poem that preserved Finnish mythology through oral tradition. He was also willing to blend politics and music at a time when Finland was agitating for independence from Russia. His most explicitly patriotic work was Finlandia, originally titled Finland Awakes when he composed it in 1899; that same year he also produced his Symphony No. 1, which was a political statement in its own way as proof of Finland's artistic self-reliance. When the Helsinki Philharmonic toured Europe in 1900, Sibelius' First Symphony was a centerpiece of its programming and a calling card for the country's burgeoning national identity.
The opening movement of the First Symphony begins with a desolate introduction, featuring a lone clarinet over the rumble of timpani.
The strings initiate the Allegro energico body of the movement, its heroic themes contrasting the mournful pall of original clarinet statement.
The slow movement also uses exposed woodwinds and slow-moving chords to establish the kind of bittersweet, spacious atmosphere that returns in so much of Sibelius' later symphonic music.
The main theme of the Scherzo, first tapped out by the timpani under the strums of the violas and cellos, has a folk-like, modal quality.
This motive becomes fodder for intricate counterpoint and tricky rhythmic displacement, until a more somber contrasting section intervenes.
The searing entrance of the strings at the start of the finale, joined by menacing chords from the horns and trombones, reworks the melody from the clarinet's opening phrases.
In this introduction and continuing in the Allegro molto body of the movement, moods and themes follow upon each other freely, matching Sibelius' description of this movement as being "like a fantasia."
Additional Resources
PDF score from the IMSLP Petrucci Music Library
Detailed history of the symphony from the official Sibelius site
A violinist's perspective on the First and Second Symphonies
-- Copyright © 2017 Aaron Grad
Aaron Grad is a composer, guitarist and writer based in Seattle. Besides providing program notes for the New World Symphony, he has been the Orpheus Chamber Orchestra's program annotator since 2005 and also contributes notes to the Saint Paul Chamber Orchestra and Seattle Symphony.
Audio clips provided by Naxos of America, Inc. 
Osmo Vänskä, conductor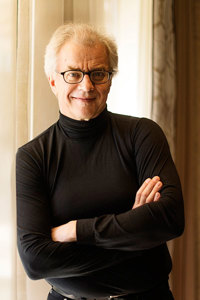 Osmo Vänskä is recognized for his compelling interpretations of repertoire from all ages, passionately conveying the authentic message of the composer's score.
Music Director of the Minnesota Orchestra for over a decade, Mr. Vänskä has led the orchestra on five major European tours, including festivals and venues such as the BBC Proms, Edinburgh Festival, Barbican Concert Hall, Royal Concertgebouw, Berlin Philharmonic, Tivoli Copenhagen and Vienna's Musikverein.  With Minnesota he has now recorded the complete Beethoven and Sibelius symphony cycles for BIS, garnering rave reviews internationally. In 2016 Mr. Vänskä and the Minnesota Orchestra returned on tour to Europe, taking in the Edinburgh International Festival, Amsterdam Concertgebouw, Tivoli Copenhagen and Sibelius Hall Lahti.
During the 2016-17 season with the Minnesota Orchestra, Mr. Vänskä will record Mahler's Sixth and Second symphonies, continuing the cycle begun in June 2016 with the Fifth Symphony. As a guest he will make his debut with Orchestre Philharmonique de Radio France and return to the Israel and Helsinki philharmonics and New World and Finnish Radio symphonies. In October 2016 he conducted a complete Sibelius symphonies cycle with the London Phiharmonic Orchestra.
Much in demand as a guest conductor, in North America Mr. Vänskä has appeared with the New York and Los Angeles philharmonics, The Cleveland and Philadelphia orchestras, the Boston, Chicago, San Francisco symphonies, and in Europe with the Berliner Philharmoniker, BBC Symphony, London Symphony, Czech and London philharmonics, Deutsches Symphonie-Orchester Berlin, Wiener Symphoniker, Royal Concertgebouw Orchestra and Gewandhausorchester Leipzig.
Mr. Vänskä is Principal Guest Conductor of the Iceland Symphony, having previously held the position of Music Director, and was formerly Music Director of the Lahti Symphony Orchestra and Chief Conductor of BBC Scottish Symphony Orchestra.
Mr. Vänskä is a distinguished recording artist, primarily for the BIS label. In 2014 his album with the Minnesota Orchestra of Sibelius' Symphonies Nos. 1 and 4 won a Grammy Award for Best Orchestral Performance, following the nomination of Symphonies Nos. 2 and 5 the year before. Previous albums include a complete Beethoven symphonies cycle; while recordings of Beethoven's piano concertos with Yevgeny Sudbin, again with the Minnesota Orchestra, have also garnered worldwide praise, including Grammy and Gramophone award nominations.
Mr. Vänskä studied conducting at Finland's Sibelius Academy and was awarded first prize in the 1982 Besançon Competition. He began his career as a clarinetist, occupying, amongst others, the co-principal chair of the Helsinki Philharmonic Orchestra, and in recent years has enjoyed a return to the clarinet, including on a 2012 recording of Kalevi Aho's chamber works.
Mr. Vänskä is the recipient of a Royal Philharmonic Society Award, the Finlandia Foundation's Arts and Letters Award and the 2010 Ditson Award from Columbia University. He holds honorary doctorates from the universities of Glasgow and Minnesota and was named Musical America's 2005 Conductor of the Year. In 2013 he received the annual award from the German Record Critics' Award Association for his involvement in BIS's recordings of the complete works by Sibelius.
Garrick Ohlsson, piano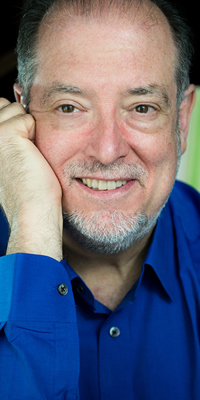 Since his triumph as winner of the 1970 Chopin International Piano Competition, pianist Garrick Ohlsson has established himself worldwide as a musician of magisterial interpretive and technical prowess. Although long regarded as one of the world's leading exponents of the music of Frédéric Chopin, Mr. Ohlsson commands an enormous repertoire, which ranges over the entire piano literature. A student of the late Claudio Arrau, Mr. Ohlsson has come to be noted for his masterly performances of the works of Mozart, Beethoven and Schubert, as well as the Romantic repertoire. To date he has at his command more than 80 concertos, ranging from Haydn and Mozart to works of the 21st century, many commissioned for him. This season that vast repertoire can be sampled in concertos ranging from Rachmaninoff's popular Third and rarely performed Fourth, to Brahms' Nos. 1 and 2, Beethoven, Mozart, Grieg and Copland in cities including Philadelphia, Atlanta, Detroit, Dallas, Miami, Toronto, Vancouver, San Francisco, Liverpool and Madrid ending with a spring U.S. West Coast tour with the St. Petersburg Philharmonic conducted by Yuri Temirkanov. In recital he can be heard in Los Angeles' Walt Disney Concert Hall, New York, New Orleans, Hawaii and Prague.
A frequent guest with the orchestras in Australia, Mr. Ohlsson has recently visited Perth, Brisbane, Melbourne, Sydney, Adelaide and Hobart as well as the New Zealand Symphony in Wellington and Auckland. An avid chamber musician, he has collaborated with the Takács, Cleveland, Emerson and Tokyo string quartets, among other ensembles. Together with violinist Jorja Fleezanis and cellist Michael Grebanier, he is a founding member of the San Francisco-based FOG Trio. Passionate about singing and singers, Mr. Ohlsson has appeared in recital with such legendary artists as Magda Olivero, Jessye Norman and Ewa Podleś.
Mr. Ohlsson can be heard on the Arabesque, RCA Victor Red Seal, Angel, BMG, Delos, Hänssler, Nonesuch, Telarc, Hyperion and Virgin Classics labels. His 10-disc set of the complete Beethoven Sonatas, for Bridge Records, has garnered critical acclaim, including a Grammy Award for Vol. 3. His recording of Rachmaninoff's Concerto No. 3, with the Atlanta Symphony and Robert Spano, was released in 2011. In the fall of 2008 the English label Hyperion re-released his 16-disc set of the complete works of Chopin, followed in 2010 by all the Brahms piano variations, "Goyescas" by Enrique Granados and music of Charles Tomlinson Griffes. Most recently on that label are Scriabin's Complete Poèmes, Smetana's Czech Dances, and études by Debussy, Bartók and Prokofiev. The latest CDs in his ongoing association with Bridge Records are Close Connections, a recital of 20th-century pieces, and two CDs of works by Liszt with Scriabin complete sonatas due for release this season. In recognition of the Chopin bicentenary in 2010, Mr. Ohlsson was featured in a documentary The Art of Chopin co-produced by Polish, French, British and Chinese television stations. Most recently both Brahms concertos and Tchaikovsky's Second Piano Concerto were released on live performance recordings with the Melbourne and Sydney symphonies on their own recording labels, and Mr. Ohlsson was featured on Dvořák's Piano Concerto in the Czech Philharmonic's live recordings of the composer's complete symphonies and concertos, released in July 2014 on the Decca label.
A native of White Plains, New York, Mr. Ohlsson began his piano studies at the age of eight at the Westchester Conservatory of Music; at 13 he entered The Juilliard School in New York City. His musical development has been influenced in completely different ways by a succession of distinguished teachers, most notably Claudio Arrau, Olga Barabini, Tom Lishman, Sascha Gorodnitzki, Rosina Lhévinne and Irma Wolpe. Although he won first prizes at the 1966 Busoni Competition in Italy and the 1968 Montréal Piano Competition, it was his 1970 triumph at the International Chopin Competition in Warsaw, where he won the Gold Medal (and remains the single American to have done so), that brought him worldwide recognition as one of the finest pianists of his generation. Since then he has made nearly a dozen tours of Poland, where he retains immense personal popularity. Mr. Ohlsson was awarded the Avery Fisher Prize in 1994 and received the 1998 University Musical Society Distinguished Artist Award in Ann Arbor, Michigan. He is also the 2014 recipient of the Jean Gimbel Lane Prize in Piano Performance from the Northwestern University Bienen School of Music. He makes his home in San Francisco.