Events & Tickets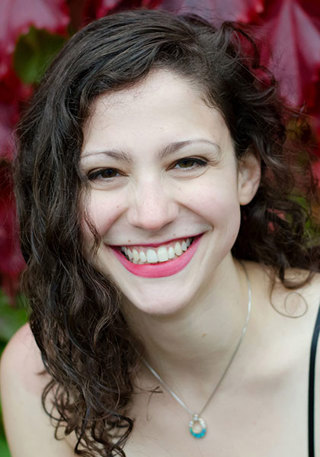 Free
SOLO SPOTLIGHT: BREAKING THROUGH THE IRON CURTAIN
New World Center, SunTrust Pavilion
Monday, April 15 at 7:00 PM
Russian Composers during the Cold War
Imagine if your artistic voice was banned from being heard by audiences? Come hear the controversial beauty of some of the most beloved works for cello and piano by Russian composers Stravinsky and Prokofiev during the Cold War, performed by Cello Fellow Alexa Ciciretti and Piano Fellow John Wilson.
Tickets no longer available online.
Program
Sergei Prokofiev                   Sonata in C major for Cello and Piano, Op. 119 (1949) 
(1891-1953)                                Andante grave
                                                   Moderato
                                                   Allegro, ma non troppo
Sergei Rachmaninoff           Sonata in G minor for Piano and Cello, Op. 19 (1902)
(1873-1943)                              Lento – Allegro moderato
                                                  Allegro scherzando
                                                  Andante
                                                  Allegro mosso
Alexa Ciciretti, cello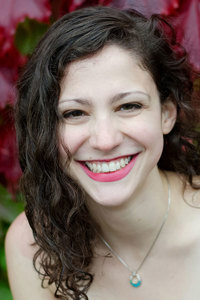 Cellist Alexa Ciciretti has established herself as a performer who is equally at home playing Baroque viola da gamba music, Romantic symphonies, cutting-edge contemporary music and everything in between.  As a fourth-year Cello Fellow at the New World Symphony (NWS), she has served as principal cellist under conductors such as Michael Tilson Thomas, Osmo Vänskä, Matthias Pintscher and John Adams.
Ms. Ciciretti curated several recitals at NWS, including two duo recitals with pianist John Wilson and a lecture-recital entitled "Pathologically Modern: New Paths to New Sound Worlds." As an orchestral cellist, Ms. Ciciretti has performed as a member of the Rochester Philharmonic and Aspen Chamber Symphony.
An avid advocate for Baroque and contemporary music, Ms. Ciciretti has performed with members of the Eybler Quartet and served as continuo cellist for the U.S. premiere of Vivaldi's Farnace at Spoleto Festival U.S.A. She has collaborated with members of the JACK Quartet and will perform with Jay Campbell at the Ojai Festival in 2019. She has performed contemporary chamber music extensively during her time at NWS, including Peter Maxwell Davies' Eight Songs for a Mad King with Kelvin Thomas and George Crumb's Black Angels. Ms. Ciciretti also attended the Lucerne Festival Academy in Switzerland, and performed with the Miami-based group Flamenco Sephardit. She recently starred in the short film, A Waning Heart, which was screened at the 2018 Cannes Film Festival.
Ms. Ciciretti received her master's degree and orchestral studies diploma from the Eastman School of Music and her bachelor's degree in cello performance with a minor in historical performance from the Oberlin Conservatory. She also studied at the New England Conservatory Preparatory Division. Her principal teachers include Steven Doane, Amir Eldan and Ronald Lowry. 
John Wilson, piano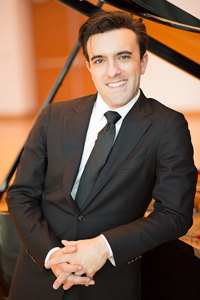 Hailed for his "virtuosity" (Miami Herald), "elegance and energy" (Classical Miami Magazine), "inventiveness" (San Diego Tribune) and described as a "marvelous, musical mad scientist" (Music Critics Association of North America), American pianist John Wilson performs equally brilliantly as a solo recitalist, chamber musician and orchestral pianist. Mr. Wilson recently performed the solo pianoforte part to Stravinsky's Petrushka for the San Francisco Symphony's 2018 Carnegie Hall tour, under the direction of Michael Tilson Thomas. His playing was subsequently described as "brilliant" by Classical Voice.
Mr. Wilson has performed extensively in North America, South America and Europe, in recital halls such as the Weill Recital Hall at Carnegie Hall, Merkin Hall at the Kaufman Center and at The American Academy of Arts and Letters. As a soloist he has performed with the New World Symphony, Napa Valley Symphony and both the New Amsterdam Symphony and Camerata Notturna in New York City. A top prize winner in international piano competitions, he most recently won the prize for the "Best Performance of an American Work" at the 2017 Liszt-Garrison International Piano Competition.
An avid chamber musician, Mr. Wilson has appeared in chamber ensembles with violin soloist Anthony Marwood, musicians of the San Francisco Symphony, Orchestre Symphonique de Montréal and San Diego Symphony. He has performed in duo recitals with violinist Joshua Bell numerous times, cellist Johannes Moser, and collaborated with soprano Audra McDonald and David Foster.