Events & Tickets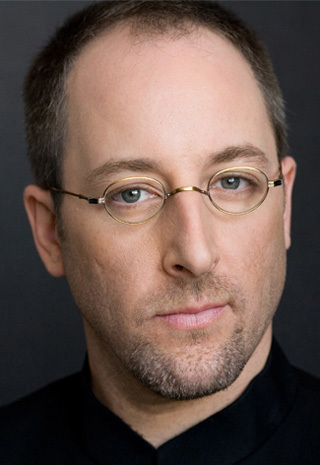 Orchestra Concert
SOUNDS OF THE TIMES: BECOME OCEAN: A MUSICAL PALINDROME
New World Center
Saturday, December 5 at 7:30 PM
Program
Jeffrey Milarsky—esteemed conductor of contemporary music—returns to NWS for a night of modern blockbusters. John Luther Adams has had a rippling success with Become Ocean. As winner of both the 2014 Pulitzer Prize and a 2015 Grammy Award, the work has been hailed "the loveliest apocalypse in musical history." Though not inspired by Miami's waters, it speaks timely of rising sea levels as "we humans find ourselves facing the prospect that once again we may quite literally become ocean." Charles Wuorinen, the youngest composer at the time to win a Pulitzer Prize, dazzles with his piece for orchestra and electronics, while Milton Babbitt's All Set fuses easy jazz with strict serialism. 
Program
Milton Babbitt
(1916-2011)
Approx. Duration: 9 minutes

Charles Wuorinen
(b. 1938)
Approx. Duration: 18 minutes

John Luther Adams
(b. 1953)
Approx. Duration: 42 minutes

Milton Babbitt
All Set (1957)

Approximate duration: 9 minutes
Composer Milton Babbitt studied mathematics and even taught the subject for a time at his alma mater, Princeton University. Building off of the 12-tone system devised by Arnold Schoenberg, Babbitt became a pioneer of a math-intensive style of composition used to organize sets of pitches and other musical information. In the process of introducing such extreme control and calculation into American music, Babbitt became a lightning rod, especially after an editor at High Fidelity swapped in his own title—"Who Cares if You Listen?"—for an article Babbitt authored. Provocative title aside, Babbitt's point was essentially that contemporary art music should withdraw into the Ivory Tower and away from the untrained and disinterested public, so that "the composer would be free to pursue a private life of professional achievement, as opposed to a public life of unprofessional compromise and exhibitionism." 
The irony with Babbitt is that, for all the inscrutable technique behind his compositions, his music actually is engaging and attractive on a level that requires no advanced degrees to appreciate. His 1957 composition for a small jazz ensemble, All Set, is a splendid example, starting with its punning title. It is, in fact, constructed entirely in accordance with serialism, including new developments in which Babbitt subjected details of timing to the same procedures he had been using for pitch. The musical structure mimics a typical jazz arrangement, with sections of group play separated by free-ranging solos for the individual players. The bass and drums chatter along underneath like a proper rhythm section, except that the pulse is reeling and unsteady, continually manipulating and obscuring the underlying tempo. It is music constructed and executed with the utmost control, and yet it gives the impression of a jazz more "free" than anything else being played in 1957. 
Additional Resources 
Concert performance of All Set by the New England Conservatory Wind Ensemble 
Liner notes for recording of All Set by the Boston Modern Orchestra Project 
Transcript of Babbitt's interview with American Public Media from 2002
Charles Wuorinen
Bamboula Squared (1984)

Approximate duration: 18 minutes
Charles Wuorinen had a precocious start as a composer, writing his first music at age five and, during his years at Columbia University, winning student composer awards at an unmatched rate. He was awarded Guggenheim Fellowships in 1968 and 1972, and his Pulitzer Prize in 1970 made him the youngest winner ever in the field of music. In 1985, he added a MacArthur Foundation Fellowship—the so-called "Genius" Award—to his impressive resume. 
Wuorinen composes in a dense, kinetic, "maximalist" style that developed out of Schoenberg's 12-tone method and subsequent explorations of serial technique by Milton Babbitt and others. Orchestral and chamber music for acoustic instruments account for most of Wuorinen's vast catalog, but he made several important forays into the intersection of music and technology, including the Pulitzer-winning tape piece Time's Encomium from 1969. He went on to help organize the Horizons '84 festival presented by the New York Philharmonic, during which he conducted the American Composers Orchestra in the premiere of his Bamboula Squared for orchestra and computer-generated tape. 
Regarding Wuorinen's title, it joined a series that already included Grand Bamboula (1971) and The Blue Bamboula (1980). He later added a fourth to the collection, Bamboula Beach (1987), commissioned by the then newly formed New World Symphony. The term "bamboula" originally came from a Creole dance (and the bamboo drum that accompanied it), but Wuorinen came to it through music by the 19th-century Louisiana composer Louis Moreau Gottschalk. Wuorinen noted that his Bamboula works "have nothing in common beyond their names but a community of spirit." 
The most distinctive aspect of Bamboula Squared is the four-channel tape recording that Wuorinen created at the Computer Audio Research Laboratory at University of California, San Diego. In a process known as "computer-aided composition," he programmed a set of instructions that prompted the computer to generate synthesized sounds. His particular formula was grounded in natural relationships among frequencies, a musical direction that was inspired by similar patterns being explored (and beautifully realized) in the realm of fractal geometry by Benoit Mandelbrot. 
Once the computer generated the sounds according to Wuorinen's program, the result was recorded to tape and spliced into discreet chunks for an operator to play at specific points marked in the score. The tape's first entrance, not quite two minutes into the work, is subtle, but soon the synthesized sounds participate fully in the raucous textures produced by the orchestra, at times taking over the musical narrative entirely while the orchestra remains silent, as if the tape is a disembodied concerto soloist basking in a long cadenza. 
A new, audio-improved compilation of the tape recording was created by Anthony Cornicello for tonight's performance. 
Wuorinen's comments, excerpted from his 1984 program note, offer further insight into the "natural" aspect of his technological creation: 
Today, it begins to appear that the real connection between music and the natural world lies in the statistical similarity of the two phenomena, and this seems true whether one is speaking literally of the intensity fluctuations of the acoustic signal whereby we receive music, or more metaphorically—and more interestingly, of the structure of music itself. 
My main use of the computer simulates certain natural processes, which are employed to drive programs that actually create musical structures. The tape part for Bamboula Squared is made this way. You might say, then, that my use of the machine falls in the domain of artificial intelligence, as it creates situations in which—most emphatically according to my rules, taste, and judgment—a "music of nature" emerges from the mingling of traditional compositional values and approaches with numerical models of certain processes in the natural world.
Additional Resources 
Article about Bamboula Squared by Lee Ray, tape operator at the 1984 premiere 
Transcript of Wuorinen's interview with broadcaster Bruce Duffie
Research paper on Bamboula Squared by composer David Brighton
John Luther Adams
Become Ocean (2013)

Approximate duration: 42 minutes
Composer John Luther Adams has spent most of his working life in Alaska, developing a musical language as spacious and sensitive as the environment that surrounded him. He has always had his champions within the new music community, but to a broader public he was at best known as the "other" John Adams, differentiating him from his much-performed peer from the Bay Area. All that changed for Adams when the Seattle Symphony commissioned and premiered Become Ocean, a 42-minute meditation for large orchestra. Covering the Seattle premiere for The New Yorker, critic Alex Ross declared, "It may be the loveliest apocalypse in musical history." In 2014, just before the Seattle Symphony brought Become Ocean to Carnegie Hall, the work received the Pulitzer Prize. After the Seattle Symphony released a recording in 2014 (in stereo and surround sound), it earned Adams the 2015 Grammy Award for Best Contemporary Classical Composition. 
The title came from a poem John Cage wrote about the music of Lou Harrison, a friend and mentor to Adams. Cage said of Harrison's music, "Listening to it, we become ocean," and the same could be said of Adams' orchestral masterpiece. It is not a tone painting of the sea, viewed from the outside; rather it is an invitation to become immersed in a musical process that mirrors, in its own abstract way, the pulse of the ocean. The orchestra divides into three main units, each swelling and receding on their own drawn-out timetables. 
At the midway point, the musical material reverses on itself in the manner of a palindrome, giving the entire composition a symmetrical arc. Most of the sounds bloom slowly as consonant chords, but there are also rippling gestures that surge and recede from the piano, harps and percussion. 
Within this abstract music is a message that aligns with Adams' decades of environmental activism. He summarized it elegantly in his epigraph to the score: 
Life on this earth first emerged from the sea.
Today, as the polar ice melts and sea level rises,
we humans face the prospect that we may once again,
quite literally, become ocean. 
Additional Resources
Video preview of Become Ocean from the Seattle Symphony
Podcast on Become Ocean from WNYC's Radiolab and Meet the Composer 
Interview with Adams on NPR's All Things Considered 
Essay by Adams on the intersection of climate change, music and politics 
-- Copyright © 2015 Aaron Grad 
Aaron Grad is a composer, guitarist and writer based in Seattle. Besides providing program notes for the New World Symphony, he has been the Orpheus Chamber Orchestra's program annotator since 2005 and also contributes notes to the Saint Paul Chamber Orchestra and Seattle Symphony.
Audio clips provided by Naxos of America, Inc.
Jeffrey Milarsky, conductor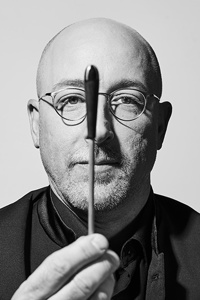 American conductor Jeffrey Milarsky is highly acclaimed worldwide for his impeccable musicianship, exhilarating presence and innovative programming. He has been hailed for his interpretation of a wide range of repertoire, which spans from Bach to Xenakis.  In recent seasons he has worked with accomplished groups such as the San Francisco Symphony, American Composers Orchestra, MET Chamber Ensemble, Los Angeles Philharmonic, Milwaukee Symphony, Bergen Philharmonic, New York City Opera, Chamber Music Society of Lincoln Center, New World Symphony, Tanglewood Festival Orchestra and the New York Philharmonic chamber music series. In the United States and abroad, he has premiered and recorded works by many groundbreaking contemporary composers, in venues such as Carnegie Hall, Zankel Hall, Davies Symphony Hall, Alice Tully Hall, Walt Disney Concert Hall, Boston's Symphony Hall and at IRCAM in Paris. 
Mr. Milarsky has a long history of premiering, recording and performing American composers and in keeping with that he was recently presented the prestigious Ditson Conductor's Award. Established in 1945, it is the oldest award honoring conductors for their commitment to the performance of American music. Past honorees have included Leonard Bernstein and Leopold Stokowski. His interest and dedication has brought forth collaborations with esteemed composers such as Adams, Babbitt, Cage, Carter, Corigliano, Crumb, Davidovsky, Druckman, Gordon, Lang, Mackey, Rouse, Shapey, Subotnick, Wuorinen and an entire generation of young and developing composers.
A dedicated teacher, Mr. Milarsky is a Senior Lecturer in Music at Columbia University, where he is the Music Director and Conductor of the Columbia University Orchestra. In addition to conducting the Juilliard Orchestra, he serves on the conducting faculty at Juilliard and is the Music Director of AXIOM, The Juilliard School's critically acclaimed contemporary music ensemble.
A much-in-demand timpanist and percussionist, Mr. Milarsky has been the Principal Timpanist for the Santa Fe Opera since 2005. In addition, he has performed and recorded with the New York Philharmonic, The Philadelphia Orchestra and the Pittsburgh Symphony. He has recorded extensively for Angel, Bridge, Teldec, Telarc, New World, CRI, MusicMasters, EMI, Koch and London records.
Mr. Milarsky received his bachelor and master of music degrees from The Juilliard School. Upon graduation, he was awarded the Peter Mennin Prize for outstanding leadership and achievement in the arts.