Events & Tickets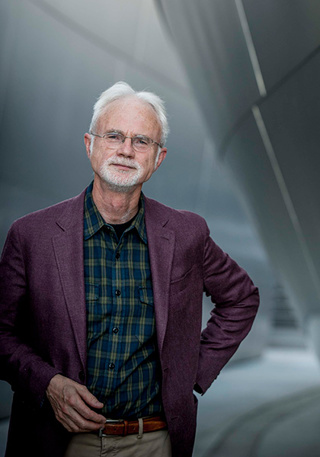 Orchestra Concert
SOUNDS OF THE TIMES: JOHN ADAMS AND THE SOUNDS OF AMERICA
New World Center, Michael Tilson Thomas Performance Hall
Saturday, March 31 at 7:30 PM
Program
John Adams, today's contemporary American music icon returns to lead his own music, as well as that of a younger generation. Quietly heralding the evening's start is Adams' spatial fanfare Tromba lontana. Samuel Adams pushes to the extreme in his many words of love, finding inspiration in Schubert and Japanese pop. Hailed for his "playful intelligence and individuality," Timo Andres creates a magical quest inspired by Beethoven in The Blind Banister, a finalist for the 2016 Pulitzer Prize performed by its dedicatee, pianist Jonathan Biss. David Lang offers a majestic homage to Copland and, in its East Coast premiere, Andres performs Ingram Marshall's Flow, a spiritual ebb-and-flow peppered with references to his colleagues and friends.
Pre-Concert Chat: Ticketholders can join NWS Fellows for a free Pre-Concert Chat in the New World Center's Ensemble Room 1! These half-hour chats begin one hour prior to the performance.
Program
John Adams
(b. 1947)
Approx. Duration: 4 minutes

Short Ride in a Fast Machine (1986)

John Adams
(b. 1947)
Approx. Duration: 4 minutes

Tromba lontana, Fanfare for Orchestra (1985)

David Lang
(b. 1957)
Approx. Duration: 13 minutes

Timo Andres
(b. 1985)
Approx. Duration: 23 minutes

The Blind Banister, Piano Concerto No. 3 (2015)

Ingram Marshall
(b. 1956)
Approx. Duration: 10 minutes

Flow (2016; East Coast premiere)

Samuel Carl Adams
(b. 1985)
Approx. Duration: 20 minutes

many words of love (2016)

John Adams
Short Ride in a Fast Machine (1986)

Approximate duration: 4 minutes
Short Ride in a Fast Machine is a joyfully exuberant piece, brilliantly scored for a large orchestra. The steady marking of a beat is typical of Adams's music. Short Ride begins with a marking of quarter-notes (woodblock, soon joined by the four trumpets) and eighths (clarinets and synthesizers); the woodblock is fortissimo and the other instruments play forte. Adams sees the rest of the orchestra as running the gauntlet through that rhythmic tunnel. About the title: "You know how it is when someone asks you to ride in a terrific sports car, and then you wish you hadn't?"
Short Ride in a Fast Machine features the usual minimalist earmarks: repetition, steady beat, and, perhaps most crucially, a harmonic language with an emphasis on consonance unlike anything in Western art music in the last five hundred years. Adams is not a simple—or simple-minded—artist. His concern has been to invent music at once familiar and subtle. For all of their minimalist features, works such as Harmonium, Harmonielhere, and El Doradoare full of surprises, always enchanting in the glow and gleam of their sonority, and bursting with the energy generated by their harmonic movement.
     --  Michael Steinberg (from The John Adams Reader) via Earbox.com
John Adams
Tromba lontana, Fanfare for Orchestra (1985)

Approximate duration: 4 minutes
John Adams first made his mark writing in the minimalist vein of Steve Reich and Philip Glass. By the mid-1980s he expanded his palette, filling his music with jazzy rhythms and kaleidoscopic orchestral colors, which brought him a new level of success that has never receded since. Adams wrote the following description of Tromba lontana, composed in 1985. 
Tromba lontana ("distant trumpet") was written at the request of the Houston Symphony, part of a fanfare commissioning project initiated by the composer Tobias Picker, who wrote his own well-known Old and Lost Rivers for the same series. Taking a subversive point of view on the idea of the generic loud, extrovert archetype of the fanfare, I composed a four-minute work that barely rises above mezzo piano and that features two stereophonically placed solo trumpets (to the back of the stage or on separate balconies), who intone gently insistent calls, each marked by a sustained note followed by a soft staccato tattoo. The orchestra provides a pulsing continuum of serene ticking in the pianos, harps and percussion. In the furthest background is a long, almost disembodied melody for strings that passes by almost unnoticed, like nocturnal clouds. 
-- John Adams (reprinted with kind permission of www.earbox.com)

Additional Resources 
Recording of Tromba lontana 
Online score from Boosey & Hawkes (requires free login) 
Program note and information on John Adams' website
David Lang
mountain (2014)

Approximate duration: 13 minutes
Upon moving to New York City after completing his studies at the Yale School of Music, David Lang found a music community hopelessly divided and stuck in outdated orthodoxies. His antidote, co-created with fellow composers and Yale alumni Julia Wolfe and Michael Gordon, was Bang on a Can, a collective that paved the way for the current blossoming of "indie-classical" ventures. Lang's style continues to transcend genres, moving seamlessly from a concert work like the little match girl passion (winner of the 2008 Pulitzer Prize and a 2010 Grammy Award) to his Oscar-nominated work for the film Youth. Lang wrote the following description of mountain, which, like all his works, uses a lowercase initial letter in its title.
I have never been much of a nature guy. Probably my favorite nature experience happened when our kids were young, when my wife and I rented a summer cottage in Vermont. It was a very modest place but there was a little balcony off the bedroom that looked right out on a mountain, and I would sit there for hours, staring at the view. I wasn't close enough to see any detail, or to differentiate among the plants or rocks or features, or to get my feet dirty. (This is really about as close to nature as I ever want to get…) What impressed me so much about the view was how unchanging it was. It was rugged and beautiful and far away and imposing and timeless, and it was that way every time I looked at it. Its dependability seemed to be a big part of its strength.
Of course, time is different for different things. Our lives don't last very long, so our experiences and our attentions—and our music—tend to fill up with things that pass through us or by us very quickly. Mountains, on the other hand, don't change too fast. Their lives seem eternal to us. Maybe it's useful for us occasionally to contemplate the eternal.
-- David Lang
Additional Resources
Recording of mountain
Program note and information on David Lang's website
Interview with David Lang from The Guardian
Timo Andres
The Blind Banister, Piano Concerto No. 3 (2015)

Approximate duration: 23 minutes
Brooklyn-based composer and pianist Timo Andres is one of the leading voices among the millennial generation of musicians. A graduate of Yale University, Andres has received commissions from such esteemed groups as the New World Symphony and the Los Angeles Philharmonic. He recently added a concerto for two pianos to his catalog that already featured three piano concertos, including The Blind Banister from 2015, written for and dedicated to pianist Jonathan Biss. Andres wrote the following note about this work, which was a finalist for the 2016 Pulitzer Prize.
There's an interesting process of distancing that happens after I've written a piece; when it's brand new it feels like an extension of my body, but when a few years have passed, it begins to merge with other music I know well—I almost can't remember having written it myself. I'm fascinated by composers who feel compelled to revise their work years, or decades, after the fact. Ives did this constantly, returning to add layers of complexity in sedimentary fashion; the two versions of Brahms' Op. 8 Trio encapsulate the difference between promising novice and master.
Beethoven gave his early Second Piano Concerto ("not one of my best," in his own estimation) a kind of renovation in the form of a new cadenza, 20 years down the line, around the time he was working on the Emperor Concerto. It's wonderfully jarring in that he makes no concessions to his earlier style; for a couple of minutes, we're plucked from a world of conventional gestures into a future-world of obsessive fugues and spiraling modulations. Like any good cadenza, it's made from those same simple gestures—an arpeggiated triad, a sequence of downward scales—but uses them as the basis for a miniature fantasia.
My Third Piano Concerto, The Blind Banister, is a whole piece built over this fault line in Beethoven's Second, trying to peer into the gap. I tried as much as possible to start with those same extremely simple elements Beethoven uses; however, my piece is not a pastiche or an exercise in palimpsest. It doesn't even directly quote Beethoven. There are some surface similarities to his Concerto (a three-movement structure, a B-flat tonal center) but these are mostly red herrings. The best way I can describe my approach to writing the piece is: I started writing my own cadenza to Beethoven's Concerto, and ended up devouring it from the inside out.
Solo piano introduces the main theme of the piece—one of those slowly descending scales. It's actually two scales, one the melody and the other (lagging behind) the accompaniment, creating little rubbing major-second suspensions against each other with every move. This idea is later splayed out and reversed in a rising sequence of loping, two-note phrases. This "Sliding Scale" is presented over and over, forming the basis for movement of continuous variations, constantly revising themselves. Orchestral layers pile up around the scale, building dissonant towers out of those major seconds. One last, long downward scale gathers enough momentum to launch the second movement scherzo, Ringing Weights.
Here, the downward scale is transformed into a propulsive motor in solo strings, driving bright cascades of chromatic chords in the solo part. This movement is also made from varying modules, each increasingly elaborate—though this time, each successive module descends a step, the scale theme subverting the structure of the piece, trying to push it inexorably downwards.
The piano works hard to reverse this process in a trio section, trading a stumbling, step-wise melody with gentle orchestral echoes of the ringing chords from the scherzo. As the piano music lurches to its feet, it grows progressively more boisterous, and the steps move faster, whirling themselves into a return of the scherzo material, this time with full orchestra and pounding timpani.
Orchestra suddenly falls away, leaving the pianist to wrestle with the two basic elements of the piece—rising and falling. Arpeggios leap up and over each other, unbound to any meter, vaulting through the harmonic atmosphere before plunging down to the lowest E. As the arpeggios begin to trace more regular patterns, the orchestra drifts back in with another long scale, descending step by step, introducing a richly-harmonized coda, really a super-compressed recapitulation of the first movement, the piano finally rushing off into an ambiguous future.
-- Timo Andres
Additional Resources 
Program note and information from Andres' website 
Preview of The Blind Banister in The New Yorker 
New York Times review of a New York Philharmonic performance 
Article on the phenomenon of composers writing responses to canonical works 
Ingram Marshall
Flow (2016; East Coast premiere)

Approximate duration: 10 minutes
In the 1970s and 80s, while living in San Francisco and Washington state, Ingram Marshall brought together the electronic music techniques he had studied in New York with the Eastern-oriented mysticism of composers like John Cage and Lou Harrison. Aspects of minimalism inform Marshall's composing as well, and the spiritual resonance of his music (as heard, for instance, in Kingdom Come for Orchestra and Electronics) place him in a class with the "holy minimalism" of Arvo Pärt and other Europeans—all of which is to say that Marshall is a multifaceted composer who operates outside of any one "school" or style. He wrote the following description of Flow for the Los Angeles Philharmonic premiere in 2016, conducted by John Adams and featuring Timo Andres as the piano soloist.
When I was asked by the LA Phil to write a new piece for solo piano and chamber ensemble, what I came up with was not exactly a piano concerto but a concert of textures. I think of Flow as a series of connected textures that ebb and flow seemingly at random, but still in a greater context of a lucid, ineluctable movement. The piece consists of many smaller, moving ideas—almost minimal ideas—which, when heard in rapid close canonic movement, complement rapid movement on the surface.
The Sanskrit idea of Kali, so often associated with Tim Page, the music critic, from an early article of his, represents the paradox of extreme repetitive textures, the Hindu idea that static textures can be very moving. A composition of music can be quite repetitively constructed; Tim Page called it "framing the river."
I've always believed in the affective power of music, that there are meanings behind the meanings. But sometimes the affective power of music can be overwhelming and we lose sight of the textural, coloristic "abstract" nature of music. The title of my piece, Flow, came to me after I had spent far too much time thinking about a title—it suddenly asserted itself. The music is all about flow and I didn't realize this was the case until I heard how fluid and smoothly-running the material is. The fact that embedded in it there are music references to my colleagues and friends brings a happy note within a sacred note.
Both Timo [Andres] and John [Adams] have mined the veins of American sacred songs, as have I, but that's not the story here. This story is more about the flow of things and how they all connect within a sacred song, or an old hymn, if you please.
There are touches of Ivesean tunes or quotes that are rather hidden but nevertheless inform the structure and the "sound" of this music.
-- Ingram Marshall
Additional Resources
Los Angeles Times review of Flow
Recording of Fog Tropes, one of Marshall's signature works of acoustic-electric music
Samuel Carl Adams
many words of love (2016)

Approximate duration: 20 minutes
After studies at Stanford University and the Yale School of Music, Samuel Adams followed his father John Adams into the family trade of composition. (They are not related to any of the American founding fathers with the same surname, nor the contemporary composer John Luther Adams). Samuel Adams has been commissioned by the New World Symphony and the San Francisco Symphony, and he is currently the Mead Composer-in-Residence for the Chicago Symphony Orchestra, for whom he composed many words of love in 2016. Adams wrote the following description of the work, which takes its title from a translation of lyrics in a Schubert song.
Although I began sketching many words of love in the spring of 2016, the piece really is the culminating statement in a three-year project exploring the intersection between naturally occurring acoustic resonance and digitally produced artificial resonance. Like with earlier works in this body, many words of love incorporates subtle "out of tune" digital resonance that, coupled with the sound of acoustic instruments, reveals beautifully elusive sonic artifacts. The work is in three parts (fast—slow—fast). The music is dynamic and pushes certain physical thresholds. Pitches distort, gestures sink below audibility, and forms repeat and inflate to points of collapse. The harmony is loosely based on "Der Lindenbaum" from Schubert's mysterious and beautiful Winterreise (D. 911), with a particular focus on the unstable musical fragment found with the words "so manches liebe Wort."
-- Samuel Adams
Additional Resources
Article on many words of love from the Chicago Symphony
Adams' interview with Chicago's public radio station WFMT about the work
Chicago Tribune review of the premiere performance

-- Copyright © 2018 Aaron Grad
Aaron Grad is a composer, guitarist and writer based in Seattle. Besides providing program notes for the New World Symphony, he has been the Orpheus Chamber Orchestra's program annotator since 2005 and also contributes notes to the Saint Paul Chamber Orchestra and Seattle Symphony.
John Adams, host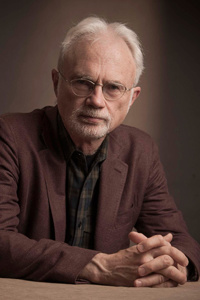 Composer, conductor, and creative thinker—John Adams occupies a unique position in the world of music. His works stand out among contemporary classical compositions for their depth of expression, brilliance of sound and the profoundly humanist nature of their themes. Works spanning more than three decades are among the most performed of all contemporary classical music, among them Harmonielehre, Shaker Loops, El Niño, Doctor Atomic and The Dharma at Big Sur.
Mr. Adams' stage works, all in collaboration with director Peter Sellars, have transformed the genre of contemporary music theater. Of his best-known opera, the New Yorker magazine wrote "Not since Porgy and Bess has an American opera won such universal acclaim as Nixon in China." His newest opera about the California Gold Rush, Girls of the Golden West, premiered in November 2017 in San Francisco.
Nonesuch Records has recorded all of Mr. Adams' music over the past three decades. The latest release is Scheherazade.2, a dramatic symphony for violin and orchestra written for Leila Josefowicz.
As a conductor, Mr. Adams leads the world's major orchestras in repertoire ranging from Beethoven and Mozart to Stravinsky, Ives, Carter, Zappa, Glass and Ellington. Conducting engagements in recent and coming seasons include the Concertgebouw Orchestra, Berlin Philharmonic, London Symphony, Los Angeles Philharmonic, Netherlands Radio Philharmonic and BBC Symphony, as well as the orchestras in Houston, Cincinnati, Atlanta, Seattle, Baltimore, Madrid and Barcelona.
In 2017 Mr. Adams celebrated his 70th birthday with festivals of his music in Europe and the U.S., including special retrospectives at London's Barbican, Cité de la Musique in Paris and in Amsterdam, New York, Geneva, Stockholm, Los Angeles and San Francisco.
Born and raised in New England, Mr. Adams learned the clarinet from his father and played in marching bands and community orchestras during his formative years. He began composing at age 10 and his first orchestral pieces were performed while he was just a teenager.
Mr. Adams is Creative Chair of the Los Angeles Philharmonic. He has received honorary doctorates from Yale, Harvard, Northwestern, Cambridge and The Juilliard School. A provocative writer, he is author of the highly acclaimed autobiography Hallelujah Junction and is a frequent contributor to The New York Times Book Review.
The official John Adams website is www.earbox.com.
Jonathan Biss, piano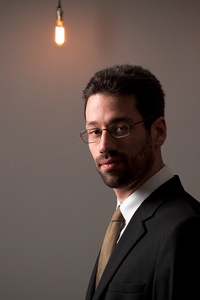 Jonathan Biss is a world-renowned pianist who shares his deep musical curiosity with classical music lovers in the concert hall and beyond. In addition to performing a full schedule of concerts, he has spent 11 summers at the Marlboro Music Festival and has written extensively about his relationships with the composers with whom he shares a stage. A member of the faculty of his alma mater, the Curtis Institute of Music, since 2010, Mr. Biss led the first massive open online course (MOOC) offered by a classical music conservatory, Exploring Beethoven's Piano Sonatas, which has reached more than 150,000 people in 185 countries. Part Three came out in January 2018 and he will continue to add lectures until he covers all of the sonatas. 
This season Mr. Biss continues his latest Beethoven project, Beethoven/5, for which the Saint Paul Chamber Orchestra is co-commissioning five composers to write new piano concertos, each inspired by one of Beethoven's. The five-year plan began with Mr. Biss premiering Timo Andres' The Blind Banister, a finalist for the Pulitzer Prize in Music, which was followed by Sally Beamish's City Stanzas last season. This fall with the Saint Paul Chamber Orchestra he premieres Salvatore Sciarrino's Il Sogno di Stradella, paired with Beethoven's Piano Concerto No. 4 and goes on to play it with The Cleveland Orchestra later in the year. The first two commissions continue to have a life, with The Blind Banister at the Jacksonville and New World symphonies, and Beamish's City Stanzas at the BBC Philharmonic, Orchestre de chambre de Paris and Swedish Chamber Orchestra, highlighting Mr. Biss's commitment to building the repertoire. In the final two years of the project he will premiere concertos by Caroline Shaw and Brett Dean.
In addition to his involvement at Marlboro, Mr. Biss spent the summer of 2017 continuing his complete Beethoven piano sonata performance cycles at the Aspen and Ravinia festivals, which he also begins at the Atlanta Symphony this season. Audiences will be able to experience all the piano sonatas in seven concerts over several years. In early 2018 Mr. Biss tours with Midori and Antoine Lederlin across Switzerland, Germany and England, and with the Saint Paul Chamber Orchestra in California.
Mr. Biss has embarked on a nine-year, nine-disc recording cycle of Beethoven's complete piano sonatas, and in early 2018 he released the seventh volume, including the sonatas Op. 2, No. 2; Op. 49, No. 2; Op. 31, No. 2 ("Tempest"); and Op. 109. Upon the release of the fourth volume, BBC Music Magazine said, "Jonathan Biss will surely take his place among the greats if he continues on this exalted plane." His bestselling eBook, Beethoven's Shadow, describing the process of recording the sonatas and published by RosettaBooks in 2011, was the first Kindle Single written by a classical musician. The recording cycle will be complete in 2020, at the same time as the final Coursera lectures on the sonatas.
Mr. Biss represents the third generation in a family of professional musicians that includes his grandmother Raya Garbousova, one of the first well-known female cellists (for whom Samuel Barber composed his Cello Concerto) and his parents, violinist Miriam Fried and violist/violinist Paul Biss. Growing up surrounded by music, Mr. Biss began his piano studies at age six and his first musical collaborations were with his mother and father. He studied at Indiana University with Evelyne Brancart and at the Curtis Institute of Music with Leon Fleisher.
For more information, please visit www.jonathanbiss.com.
Timo Andres, piano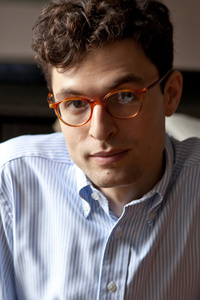 Timo Andres is a composer and pianist who grew up in rural Connecticut and lives in Brooklyn. His newest album of orchestral works, Home Stretch, has been hailed for its "playful intelligence and individuality" (The Guardian); and of his 2010 debut album for two pianos, Shy and Mighty, Alex Ross wrote in The New Yorker that "it achieves an unhurried grandeur that has rarely been felt in American music since John Adams came on the scene… more mighty than shy, [Andres] sounds like himself."
Mr. Andres' works include Everything Happens So Much, commissioned and premiered by the Boston Symphony, led by Music Director Andris Nelsons; Strong Language, a string quartet for the Takács Quartet, commissioned by Carnegie Hall and the Shriver Hall Concert Series; Steady Hand, a concerto for two pianos commissioned by the Britten Sinfonia and premiered at the Barbican Centre in London with Mr. Andres and pianist David Kaplan; and The Blind Banister, a piano concerto for Jonathan Biss. Co-commissioned by the Saint Paul Chamber Orchestra with the Caramoor Center for Music and the Arts and the Orchestra of St. Luke's, The Blind Banister was a 2016 Pulitzer Prize finalist.
Mr. Andres has also written works for the Orpheus Chamber Orchestra, Los Angeles Chamber Orchestra and Los Angeles Philharmonic. Chamber music includes works for yMusic, eighth blackbird, Gabriel Kahane, a work for musicians of the New World Symphony and a piano quintet for Jonathan Biss and the Elias String Quartet, commissioned by Carnegie Hall, Wigmore Hall, Concertgebouw Amsterdam and San Francisco Performances. 
As a pianist, Mr. Andres has performed solo recitals for Lincoln Center, Wigmore Hall, the Phillips Collection, (Le) Poisson Rouge, National Sawdust and elsewhere. He has toured with Brad Mehldau and performed the world premiere of a piano concerto by Ingram Marshall—written specifically for him—with John Adams and the Los Angeles Philharmonic. He has toured internationally with Philip Glass, performing the complete Glass Etudes alongside the composer. He recently appeared at the National Arts Centre in Ottawa, where he received The City of Toronto Glenn Gould Protégé Prize; Mr. Glass selected Andres as the recipient of this award.
This season Mr. Andres writes new works for the Music Academy of the West; for Inbal Segev and Metropolis Ensemble, performed at the Metropolitan Museum of Art in New York; and for Ravinia's Steans Institute of Music, celebrating their 30th anniversary. He performs the Ingram Marshall Concerto with John Adams and the New World Symphony on the same bill as Mr. Biss performing The Blind Banister; joins Evan Christ and the Orchester Cottbus Staatstheater; offers solo recitals at Bargemusic and for San Francisco Performances; and collaborates with the Kronos Quartet and Los Angeles Dance Project.
Mr. Andres earned both his bachelor's and master's degrees from the Yale School of Music. He is one sixth of the Sleeping Giant composers' collective, with which he has written for the Albany Symphony, Carnegie Hall, eighth blackbird and others. More information available at www.andres.com.