Events & Tickets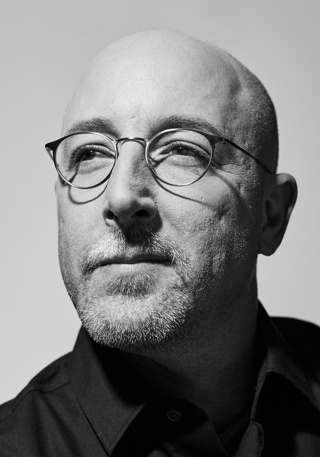 Orchestra Concert
SOUNDS OF THE TIMES: MYTHS AND MEMORIES
New World Center
Saturday, December 9 at 7:30 PM
Program
One of America's most devoted champions of contemporary music, Jeffrey Milarsky, returns to the New World Symphony for a mind-blowing evening of new music. Finnish composer Magnus Lindberg's energetic and imaginative Joy embraces his position "on the front line of modern music, deeply aware of tradition."  Musical America hailed Steven Mackey's Mnemosyne's Pool, a New World Symphony commission, as the "first great American symphony of the 21st century." Named for the Greek goddess of remembrance, the work explores the role of memory in musical experience. One thing is certain: This East Coast premiere will be unforgettable.
Pre-Concert Chat: Ticketholders can join NWS Fellows for a free Pre-Concert Chat in the New World Center's SunTrust Pavilion! These half-hour chats begin one hour prior to the performance.
Program
Magnus Lindberg
(b. 1958)
Approx. Duration: 30 minutes

Steven Mackey
(b. 1956)
Approx. Duration: 38 minutes

Mnemosyne's Pool for Orchestra (2014; NWS commission; East Coast premiere)

Variations
Déjà vu (Medley)
Fleeting
In Memoriam A.H.S.
Echoes
Magnus Lindberg
Joy (1990)

Approximate duration: 30 minutes
Magnus Lindberg comes from a remarkable generation of Finnish composers that also includes Esa-Pekka Salonen and Kaija Saariaho. From 1977 to 1981 Lindberg studied at the Sibelius Academy, named for his country's most famous composer. While there, he and Salonen formed the experimental ensemble Toimii! (Finnish for "It Works!"), in which Lindberg played piano and had free reign to develop new compositional techniques. Lindberg's breakthrough work was Kraft, composed in 1985 for soloists, orchestra (including salvaged scrap metal as percussion) and electronics. He developed a reputation as a formidable orchestral composer, or in the words of conductor Simon Rattle, "one-man living proof that the orchestra is not dead."
After Kraft, Lindberg's next orchestral efforts came in the form of a triptych composed between 1988 and 1990. Joy was the last and longest member of this series, following Kinetics and Marea. Commissioned by France's small and flexible Ensemble intercontemporain, the instrumentation requires a chamber orchestra of just 23 players. The sound palette expands considerably with the addition of electronic keyboards, playing samples that Lindberg produced at IRCAM, the French institute and incubator for new music technology.
An irony of Joy is that its electronic sounds come from manipulating recordings of a rather macabre ritual: the destruction of a grand piano. "The fascination with all these treatments," Lindberg wrote in a program note, "lays in the capacity of forcing a different nature or behavior onto a sound, or to enhance some hidden aspects of a complex sound." The compositional processes underlying Joy are dizzyingly complex, merging two dominant schools of thought from the late 20th century: spectralism and set theory. What distinguishes Lindberg is his ability to apply such disciplined techniques in flexible and personal ways. The resulting sound is thoroughly musical and downright joyful!
Additional Resources
Program note by Lindberg
Recording on YouTube
Steven Mackey
Mnemosyne's Pool for Orchestra (2014; NWS commission; East Coast premiere)

Approximate duration: 38 minutes
Steven Mackey grew up in northern California, playing guitar in rock bands. He shelved his guitar for a decade when his focus shifted to composition, but his personal style really emerged when he began to incorporate the sound and energy of the electric guitar into his concert music. His career highlights include a Guggenheim Fellowship, commissions from such groups as the San Francisco Symphony and Kronos Quartet, and highly praised recordings of his music. Mnemosyne's Pool was co-commissioned by four major orchestras and their international array of star conductors: The New World Symphony, led by Michael Tilson Thomas; The Los Angeles Philharmonic, led by Gustavo Dudamel; The National Symphony Orchestra, led by Christoph Eschenbach; and The Sydney Symphony Orchestra, led by David Robertson.
Mackey wrote the following program note.
Mnemosyne was a Greek Titaness, the Goddess of memory, and she represents the memory required to preserve and retell the stories of history and sagas of myth. After sleeping with Zeus for nine consecutive nights, she became the mother of the nine muses. She also presided over a pool in Hades that was the counterpart to the River Lethe, from which those that journeyed through the underworld drank to forget their past lives when reincarnated. Mnemosyne's pool of remembrance was less frequented. 

The role of memory in musical creation and reception is foregrounded in Mnemosyne's Pool. For example, consider a note recalled from an earlier point in a musical line that does not flow naturally from the note it succeeds. A large awkward leap can signal to the listener and performer that the next note relates as much to its own previous occurrence as it does to the preceding note. A disjuncture sometimes asks the listener to remember an earlier point in the line instead of continue inexorably forward. 

On a scale larger than the note-to-note continuity of a line, consider the approach to the recapitulation in the first movement of Beethoven's Eroica Symphony. In this famed passage, the horn enters with a return of the theme before the strings have arrived at the proper harmony. There is the prankster interpretation which holds that the horn simply enters too early, overzealously looking forward, but I prefer to hear the horn as looking back, as a fleeting memory. The harmonic solecism acts as a cue to tell me that this is not actually happening in the present but is a brief recollection before returning to the present. 

There is also a middle ground that I find particularly interesting when, for example, a slightly peculiar harmonic move can be mollified by the presence of something vaguely familiar. Jagged musical grammar in the present tense can be smoothed by a comforting reference to the past. Syntax and memory can work together to create various shades of (dis)-continuity. The point is not to test your memory but rather to use memory as an expressive device in order to create unusual alchemies in the flavors of events and, more importantly, in the flow of events. 

In fact, Mnemosyne's Pool is perhaps most palpably concerned with flow—that is, with various kinds of motion: slow climbs, sprints, precarious balancing acts, quirky dances, somber marches, and of course, willfully discursive zigzags in time made possible by memory. Form arises more from arcs of energy than blocks of material. 

Mnemosyne's Pool is in five movements and is approximately 38 minutes long. 

Movement 1: Variations (9') uses a single melodic cell as the basis for three contrasting sections delineated by texture, (A – chorale-like, B – flute arabesque over static pizzicati, C – swarming masses of pizzicati), arranged in a symmetrical order: A+B+C+B'+A'. 

Movement 2: Déjà vu (Medley) (9') is less highly structured and more whimsical than Variations. It also has three distinct swatches of music but instead of being cut from the same cloth as in Variations, they are separate and discrete tunes loosely drawn together by free association. A is plaintive dance in the bassoons surrounding a more vigorous interruption. B is a chirping clarinet melody and C is a naïve romance in the violins accompanied by preposterous chatter. A+B+C+A'+B'+A" 

Movements 3 and 4: Fleeting (4'30") and In Memoriam A.H.S (4'30") are played without pause. Combined with the fact that their combined length is commensurate with the length of each of the previous movements (circa nine minutes), they sort of function as a single movement even though the two movements contrast sharply. The third movement is an energetic Jeux d'esprit and the fourth is a stately lament. Maybe the interdependency engendered by the contrast—the yin and yang—actually works to fuse them as one. 

Movement 5: Echoes (11'), in its first third, is made of kaleidoscopic refractions of the opening theme. Then comes a raucous, mocking intrusion that reveals a nostalgic daydream of the romance from the middle of the second movement. The last third drives home the opening theme and passes through at least one wormhole in time before obsessive reiterations dissolve into the sound mass.
-Steven Mackey
Additional Resources
Online score from Boosey & Hawkes (requires free login)
Blog post in which Mackey discusses how he arrived at this work's inspiration
Mackey's profile at New Music USA, including a recording of the first movement of Mnemosyne's Pool

-- Copyright © 2017 Aaron Grad
Aaron Grad is a composer, guitarist and writer based in Seattle. Besides providing program notes for the New World Symphony, he has been the Orpheus Chamber Orchestra's program annotator since 2005 and also contributes notes to the Saint Paul Chamber Orchestra and Seattle Symphony.
Jeffrey Milarsky, conductor
American conductor Jeffrey Milarsky is highly acclaimed worldwide for his impeccable musicianship, exhilarating presence and innovative programming. He has been hailed for his interpretation of a wide range of repertoire, which spans from Bach to Xenakis.  In recent seasons he has worked with accomplished groups such as the San Francisco Symphony, American Composers Orchestra, MET Chamber Ensemble, Los Angeles Philharmonic, Milwaukee Symphony, Bergen Philharmonic, New York City Opera, Chamber Music Society of Lincoln Center, New World Symphony, Tanglewood Festival Orchestra and the New York Philharmonic chamber music series. In the United States and abroad, he has premiered and recorded works by many groundbreaking contemporary composers, in venues such as Carnegie Hall, Zankel Hall, Davies Symphony Hall, Alice Tully Hall, Walt Disney Concert Hall, Boston's Symphony Hall and at IRCAM in Paris.  
This year Mr. Milarsky made his New York Philharmonic debut conducting the CONTACT series, a Japanese-based program including music of Takemitsu, Messiaen, Fujikura and Mochizuki.  
Mr. Milarsky has a long history of premiering, recording and performing American composers and in keeping with that he was recently presented the prestigious Ditson Conductor's Award. Established in 1945, it is the oldest award honoring conductors for their commitment to the performance of American music. Past honorees have included Leonard Bernstein, Leopold Stokowski and James Levine. His interest and dedication has brought forth collaborations with esteemed composers such as Adams, Babbitt, Cage, Carter, Corigliano, Crumb, Davidovsky, Druckman, Gordon, Lang, Mackey, Rouse, Shapey, Subotnick, Wuorinen and an entire generation of young and developing composers. 
A dedicated teacher, Mr. Milarsky is a Senior Lecturer in Music at Columbia University, where he is the Music Director and Conductor of the Columbia University Orchestra. In addition to conducting the Juilliard Orchestra, he serves on the conducting faculty at Juilliard and is the Music Director of AXIOM, The Juilliard School's critically acclaimed contemporary music ensemble. 
A much-in-demand timpanist and percussionist, Mr.Milarsky has been the Principal Timpanist for the Santa Fe Opera since 2005. In addition, he has performed and recorded with the New York Philharmonic, The Philadelphia Orchestra and the Pittsburgh Symphony. He has recorded extensively for Angel, Bridge, Teldec, Telarc, New World, CRI, MusicMasters, EMI, Koch and London records.
Mr. Milarsky received his bachelor and master of music degrees from The Juilliard School. Upon graduation, he was awarded the Peter Mennin Prize for outstanding leadership and achievement in the arts.