Events & Tickets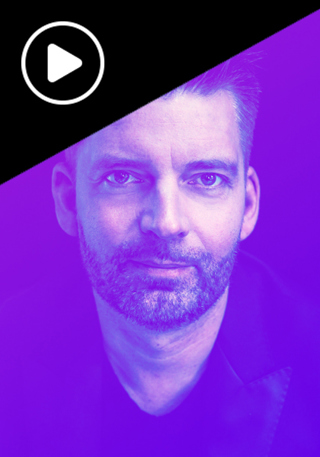 Online Event
Sounds of the Times: Pintscher and Barnatan
Online Event
Saturday, April 3, 2021 at 7:30 PM ET
Program
Matthias Pintscher—famed Music Director of Ensemble intercontemporain—returns to perform the music of today, including the U.S. premiere of his own piano concerto NUR with Inon Barnatan.Translating to fire in Hebrew and Arabic, NUR was hailed as spellbinding and seductive in its 2019 premiere. The program also features innovative works by Brazil's Marcos Balter, Germany's Enno Poppe and the U.S.'s own George Lewis.
Tickets no longer available online.
Program
Marcos Balter
(b. 1974)
Approx. Duration: 6 minutes

Abby Easterling, flute; Kelsi Doolittle, clarinet
Alan Tolbert, trumpet; Sergio Carleo, violin
Stephanie Block, viola; Vivian Chang, cello
Enno Poppe
(b. 1969)
Approx. Duration: 10 minutes

Corbin Castro, horn; Morgen Low, trumpet
Guangwei Fan, trombone; Wesley Ducote, piano
Marcelina Suchocka, percussion
George Lewis
(b. 1952)
Approx. Duration: 14 minutes

Leah Stevens, flute/piccolo/bass flute
Jakob Lenhardt, clarinet/bass clarinet
Noah Sonderling, piano
Marcelina Suchocka, percussion
Ka-Yeon Lee, violin; Peter Ayuso, viola
Ben Fryxell, cello
Matthias Pintscher
(b. 1971)
Approx. Duration: 28 minutes

NUR for Solo Piano and Ensemble (2018; U.S. premiere)

Inon Barnatan, piano
Elizabeth Lu, flute/piccolo
Katherine Velasquez, flute/bass flute
Jesse McCandless, clarinet
Alex Dergal, clarinet/contrabass clarinet
Jesse Gilday, bass clarinet
Justin Cummings, bassoon/contrabassoon
Scott Leger, horn; Jessica Elder, horn
Gianluca Farina, trumpet
Kevin Ritenauer, Charlie Rosmarin,
Sean Van Winkle, percussion
Phoebe Powell, harp
Thomas Steigerwald, celeste
Margeaux Maloney, Scott Jackson, violin
Spencer Ingersoll, Jacquelyn O'Brien, viola
Clare Bradford, Amy Sunyoung Lee, cello
Levi Jones, bass
Marcos Balter
Bladed Stance (2013)

Approximate duration: 6 minutes
After studying piano and composition in his native Rio de Janeiro, Marcos Balter moved to the United States for postgraduate studies at Texas Christian University and Northwestern University. His "whimsical" and "surreal" scores (to quote The New York Times) have made Balter a fixture of the new music community in his adopted home of New York City, and fellowships from the Guggenheim Foundation and Tanglewood Music Center, among others, have elevated him to the top tier of contemporary composers.
Balter composed Bladed Stance in 2013 for yMusic, a New York-based chamber ensemble consisting of trumpet, flute, clarinet, violin, viola and cello. The score calls for the music to be played in a manner that is "mournful, lontano [distant], like an echo," and all instruments are amplified in a way that increases their reverberation and blend. This sonic treatment unifies the many layers of interlocking material into a smooth composite, and the additional component of whistling—performed by the string players while they also execute complex rhythmic swells and fades—adds a subtle shimmer to the upper register of the ensemble. The overall effect creates music that is pulsing with energy but also somewhat oblique, not unlike the "bladed stance" used in fencing and martial arts, with one foot in front of the other and the body turned partly to the side.
Enno Poppe
Brot (2007/2013)

Approximate duration: 10 minutes
"I like to be surprised by music," says Enno Poppe; "I like the incomprehensible." In his extensive career working as a composer, conductor and teacher in the upper echelon of Germany's contemporary music scene, Poppe has found a balance between mathematical precision and organic freedom that endows even his most complex scores with vitality and caprice. He often takes lessons from patterns that appear in nature, and such basic materials as wood, bone and oil have provided fodder for his ornate compositions.
In Brot, composed for trumpet, horn, trombone, piano and percussion, the subject is bread—not a literal depiction of bread as foodstuff, but rather an artist's reaction to the process that occurs on the inside as the raw material activates, expands, and ultimately settles into a sturdy and durable new form.
George Lewis
Mnemosis (2012)

Approximate duration: 14 minutes
George Lewis has always seen contemporary music through an unusually broad lens, starting with his formative training in Chicago at the Association for the Advancement of Creative Musicians, a hotbed for boundary-breaking performances rooted in "Great Black Music," as members of that collective scene described it. As a composer, trombonist, computer music innovator and professor, Lewis has brought together every corner of his field, often developing his own procedures along the way, alone or in his many collaborative relationships. Fellowships from the MacArthur and Guggenheim foundations are among the many honors that have affirmed Lewis' invaluable contributions to American music.
Lewis was a philosophy major at Yale University, and his philosophical lens still informs his music, as seen in Mnemosis, composed in 2012 for the Talea Ensemble. As Lewis explained in an interview, "Mnemosis draws inspiration from two conceptions of time, history and memory in Western philosophy: Nietzsche's notion of the eternal recurrence, and Wittgenstein's conception of Unzeitlichkeit, which is to my mind inadequately translated as 'timelessness.'" These functions of memory play out in short, repeated chunks of music in which the instruments remain staggered and misaligned, a process he likened to paintings by the multimedia artist Jack Ox that visualize the unfolding of music through an array of vertical bars. To create the specific musical materials, Lewis performed spectral analysis of recordings of saxophone and bassoon multiphonics (essentially two or more tones sounding simultaneously, created with irregular fingerings on wind instruments). This swirl of multimedia reference points might overwhelm a less adroit creator, but for a polymath like Lewis, they only serve to crystallize his distinctive musical vision. 
Matthias Pintscher
NUR for Solo Piano and Ensemble (2018; U.S. premiere)

Approximate duration: 28 minutes
The German composer and conductor Matthias Pintscher has established himself as a formidable musical presence on both sides of the Atlantic. Following in the footsteps of another noted composer-conductor, Pierre Boulez, Pintscher spends part of his time in Paris, where he is Music Director of the Ensemble intercontemporain. He also keeps a residence in New York, where he teaches at The Juilliard School, and he maintains a busy schedule of guest conducting appearances at such orchestras as the Los Angeles Philharmonic and Berlin Philharmonic. Pintscher's recent works for The Cleveland Orchestra, Chicago Symphony and BBC Scottish Symphony Orchestra place him in the highest echelon of contemporary orchestral composers.
Pintscher composed NUR in 2018 for pianist Daniel Barenboim to perform with the Boulez Ensemble, and the composer was on the podium to lead the premiere the next year. Instead of a traditional concerto that pits the solo piano against an orchestra en masse, Pintscher crafted NUR more like a Socratic dialogue, with the piano taking a leading role within a collective investigation. All 21 members of the accompanying ensemble play highly differentiated parts, and extended passages bring individual instruments into the foreground. In writing for Barenboim—a great musical statesman who has poured much of his energy in recent years into an orchestra and music academy that promotes peace and understanding between Israel and Palestine—it is fitting that Pintscher chose a title that means "fire" in both Hebrew and Arabic.
-- © 2021 Aaron Grad
Aaron Grad is a composer, guitarist and writer based in Seattle. Besides providing program notes for the New World Symphony, he has been the Orpheus Chamber Orchestra's program annotator since 2005 and also contributes notes to the Saint Paul Chamber Orchestra and Seattle Symphony.
Matthias Pintscher, conductor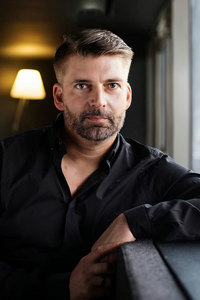 Matthias Pintscher is the Music Director of the Ensemble intercontemporain, the world's leading contemporary music ensemble founded by Pierre Boulez and from the 2020-21 season is the newly appointed Creative Partner of the Cincinnati Symphony.
Conducting highlights have included projects with the Los Angeles Philharmonic, Chicago, Cleveland, Dallas, Cincinnati, Montreal, Baltimore, Houston, Pittsburgh and Detroit symphonies, as well as with the Chamber Orchestra of Europe, BBC Scottish Symphony, Orchestre de Paris, Rotterdam Philharmonic Orchestra, Royal Concertgebouw Orchestra, Berlin Philharmonic, Bavarian Radio Symphony Orchestra, Mariinsky Orchestra, Deutsches Sinfonie-Orchester Berlin, Vienna Radio Symphony Orchestra and Deutsche Kammerphilharmonie Bremen, in addition to extensive international touring with the Ensemble intercontemporain. Mr. Pintscher has also appeared as guest conductor with the NDR Hamburg, Danish Radio Symphony, Finnish Radio Symphony, Sydney Symphony and Melbourne Symphony, as well as at the Staatsoper Unter den Linden and Vienna State Opera to conduct the premiere of Olga Neuwirth's opera Orlando.
Known equally as one of today's foremost composers, Mr. Pintscher's recent highlights include the premiere of his cello concerto Un Despertar in 2019-20 by Alisa Weilerstein and the Boston Symphony and the premiere of his new work SHIRIM for baritone, chorus and orchestra, performed by Georg Nigl and the Bavarian Radio Symphony Orchestra and Chorus at their Musica Viva festival. Mr. Pintscher is also professor at The Julliard School since 2014 and is published by Bärenreiter-Verlag.
In the 2020-21 season, Mr. Pintscher will lead a new production of Lohengrin at the Staatsoper Unter den Linden in Berlin directed by Calixto Bieito and return in the spring for repeat performances. Other conducting appearances this season include the Royal Concertgebouw Orchestra, Swedish Radio Symphony and a return to the Baltimore, Detroit and New World symphonies.
Inon Barnatan, piano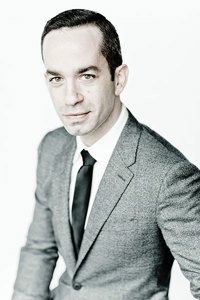 "One of the most admired pianists of his generation" (The New York Times), Inon Barnatan is celebrated for his poetic sensibility, musical intelligence and consummate artistry. He inaugurated his tenure as Music Director of California's La Jolla Music Society SummerFest in 2019.
Mr. Barnatan is a regular soloist with many of the world's foremost orchestras and conductors. He recently served for three seasons as the inaugural Artist-in-Association of the New York Philharmonic and recreated Beethoven's legendary 1808 concert with the Cincinnati Symphony.
The recipient of an Avery Fisher Career Grant and Lincoln Center's Martin E. Segal Award, Mr. Barnatan is also a sought-after recitalist and chamber musician. He recently made his solo recital debut at Carnegie's Zankel Hall and reunited with frequent cello partner Alisa Weilerstein. Passionate about contemporary music, he has commissioned and performed works by many living composers, premiering pieces by Thomas Adès, Sebastian Currier, Avner Dorman, Alan Fletcher, Joseph Hallman, Alasdair Nicolson, Andrew Norman and Matthias Pintscher.
This season Mr. Barnatan released Beethoven's complete piano concertos, recorded with Alan Gilbert and Academy of St Martin in the Fields on Pentatone. Mr. Barnatan's acclaimed discography also includes Rachmaninov & Chopin: Cello Sonatas, recorded with Weilerstein for Decca Classics, and Darknesse Visible, named one of the The New York Times's "Best of 2012."
For more information, visit www.inonbarnatan.com.