Events & Tickets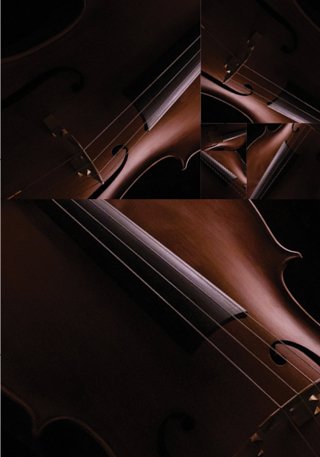 Orchestra Concert
Sounds of the Times: Songs of Hope
New World Center
Saturday, April 2, 2022 at 7:30 PM
Program
German conductor Matthias Pintscher returns to Miami Beach to present works by his native land's composers. Operatic master Bernd Alois Zimmermann lets the cello sing in his Song of Hope, performed by NWS's own Cello Fellow Ben Fryxell, a winner of NWS's Concerto Competition. In Schreiben, Helmut Lachenmann operates the orchestra as a writer that sometimes whispers and at other times screams. This concert includes the world premiere of a new work—Orun—by Brazilian innovator Marcos Balter, whose works are rooted in hyper-dramatization of live performance.
Program
Marcos Balter
(b. 1974)
Approx. Duration: 8 minutes

Orun (2022; world premiere of NWS commission)

Bernd Alois Zimmermann
(1918-1970)
Approx. Duration: 17 minutes

Canto di Speranza (Song of Hope): Cantata for Cello and Orchestra (1952; revised 1957)

Helmut Lachenmann
(b. 1935)
Approx. Duration: 27 minutes

Marcos Balter
Orun

(2022; world premiere of NWS commission)

Approximate duration: 8 minutes
After studying piano and composition in his native Rio de Janeiro, Marcos Balter moved to the United States for postgraduate studies at Texas Christian University and Northwestern University. His "whimsical" and "surreal" scores (to quote The New York Times) have made Balter a fixture of the new music community in his adopted home of New York City, and fellowships from the Guggenheim Foundation and Tanglewood Music Center among others have elevated him to the top tier of contemporary composers.
Mr. Balter provided the following program note:
Central to the understanding of lifecycles in Ìṣẹ̀ṣe, the Yoruba religion, are the concepts of family and ancestralism. Orun is the invisible dimension where disembodied spirits join their ancestors after their journey in the Ayé (the physical existence). It is at Orun that ancestral wisdom is expanded and empowered, absorbing knowledge gained by the previous physical existences of each family member. This collective ancestral force resides in Ikole Orun, which is commonly associated with the idea of heaven in Christian religions, though not exactly the same. A portion of that ancestral essence might be assigned as the consciousness of a living being (Ori), usually within that same ancestral bloodline (Atunwa), guiding that person towards fulfilling their destiny in the llé Ayé, the place where life occurs.  Orun points towards connectivity and family wisdom. It is both an origin and a destination, the source of our ancestral strength and where the best of our essence will someday empower those who come after us.
Bernd Alois Zimmermann
Canto di Speranza 

(

Song of Hope

)

: Cantata for Cello and Orchestra

(1952; revised 1957)

Approximate duration: 17 minutes
In 1948, after completing his studies in Cologne, Bernd Alois Zimmermann attended the third annual summer courses in Darmstadt, Germany, a growing hotbed of avant-garde style. Zimmerman was a bit older than the biggest stars who emerged from that scene, including Pierre Boulez and Karlheinz Stockhausen, and unlike those fierce idealogues, Zimmerman took a more nuanced view of serial composition and the dissolution of Classical-Romantic style.
The single-movement cello concerto that Zimmerman composed between 1953 and 1957 shows off this approach that applied new combinations of pitches to the established concerto discourse of a soloist playing off an orchestra. This "Song of Hope" is not exactly filled with sunshine, but its emotional honesty and vulnerability are their own forms of hope, as told by a fatalistic witness to one of history's darkest chapters—a man who would end up taking his own life.
Helmut Lachenmann
Schreiben

 

 

(2003)

Approximate duration: 27 minutes
For Helmut Lachenmann, like so many others in the European avant-garde, summers spent at the Darmstadt courses for new music opened his ears to new approaches. Following further studies in Italy with composer Luigi Nono, he returned to Germany where began teaching and continued composing. In the 1940s and -50s Lachenmann developed a personal approach to sound that he called musique concrète instrumentale, in which ordinary sounds captured on tape recordings were contextualized and presented as musical material. Lachenmann became interested in using musical instruments and the art of performance to create a style that was free from the primacy of pitch collections. The result is a style, as he explains it, "in which the sound events are chosen and organized so that the manner in which they are generated is at least as important as the resultant acoustic qualities themselves. Consequently, those qualities, such as timbre, volume, etc., do not produce sounds for their own sake, but describe or denote the concrete situation: listening, you hear the conditions under which a sound- or noise-action is carried out, you hear what materials and energies are involved and what resistance is encountered."
In Schreiben (German for "writing"), composed in 2003 and revised the next year, Lachenmann took the physical act of writing as a point of departure for a long and astounding arc of orchestral sound. He explained, "Those who write the German word "Schreiben" [writing] also unavoidably write the word "Schrei" [scream], as well as the word "reiben" [to rub, as when causing friction]. The second word seems every bit as neutral/practical as the first would seem emotional. And both of these aspects, along with the contrast between them, characterize my piece."
– © 2022 Aaron Grad
Aaron Grad is a composer, guitarist and writer based in Seattle. Besides providing program notes for the New World Symphony, he has been the Orpheus Chamber Orchestra's program annotator since 2005 and also contributes notes to the Saint Paul Chamber Orchestra and Seattle Symphony.
At the New World Center—home of the New World Symphony (NWS), the health and safety of staff, Fellows, visitors and vendors are of paramount importance. NWS continues to closely monitor the latest developments regarding COVID-19 and is committed to following recommendations from health authorities and to proactively implement measures to help maintain a safe workplace. 
Due to significantly reduced COVID-19 community transmission rates, the New World Symphony has made the following updates to its safety protocols:  
As of March 21, 2022, masks are no longer required at the New World Center. NWS encourages guests to continue to wear masks as an added precaution. Guests are also no longer required to provide a negative COVID-19 test or proof of vaccination for entry to the New World Center.  
These protocols are for all New World Symphony events at the New World Center. Third-party clients may choose to implement other protocols. Please check each event page for more information. By attending events at the New World Center, you voluntarily accept responsibility for all risks related to exposure to COVID-19. 
Matthias Pintscher, conductor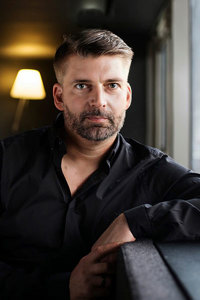 Matthias Pintscher is the Music Director of the Ensemble intercontemporain in Paris. In the 2020-21 season, he began a three-season appointment as the Cincinnati Symphony's new Creative Partner. Known equally as one of today's foremost composers, his works are frequently commissioned and performed by major international orchestras.
Mr. Pintscher opened his 2021-22 season as the "Theme Composer" of Suntory Hall's 2021 festival, including the world premiere of his work neharot, which he conducted with the Tokyo Symphony. In January 2022, his violin concerto written for Leila Josefowicz, Assonanza II, was be premiered by the Cincinnati Symphony under Mr. Pintscher's baton. This season he makes debuts with the Pittsburgh Symphony, Staatskapelle Dresden, Lahti Symphony and Musikkollegium Winterthur. He returns to the Houston Symphony, Indianapolis Symphony, Orchestre de la Suisse Romande, Barcelona Symphony, Orchestre Philharmonique de Radio France, Netherlands Radio Philharmonic Orchestra at the Holland Festival, Academy of the Berlin Philharmonic and the Boulez Ensemble. In recent seasons, Mr. Pintscher has begun to conduct staged operas, and in the 2021-22 will return to the Staatsoper Unter den Linden in Berlin to lead Lohengrin, for which he gave the production's premiere the prior season.
Mr. Pintscher has held many titled positions, most recently as the BBC Scottish Symphony's Artist-in-Association for nine seasons. During the 2018-19 season, he served as the Season Creative Chair for the Tonhalle-Orchester Zürich, as well as Artist-in-Residence at the Los Angeles Chamber Orchestra. He was Principal Conductor of the Lucerne Festival Academy Orchestra from 2016-2018.
Mr. Pintscher began his musical training in conducting, studying with Pierre Boulez and Peter Eötvös in his early 20s, during which time composing soon took a more prominent role in his life. Mr. Pintscher's music is championed by some of today's finest performing artists, orchestras and conductors. His works have been performed by such orchestras as the Boston Symphony, Chicago Symphony, Cleveland Orchestra, New York Philharmonic, Philadelphia Orchestra, Berlin Philharmonic, London Symphony Orchestra, Royal Concertgebouw Orchestra and the Orchestre de Paris, among many others. He is published exclusively by Bärenreiter. Mr. Pintscher has been on the composition faculty of the Juilliard School since 2014.
Ben Fryxell, Cello Fellow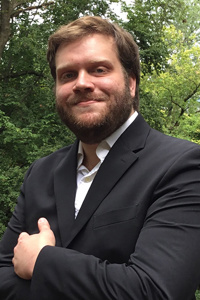 Ben Fryxell is a cellist from Cincinnati and a second-year Fellow at the New World Symphony. Since his teenage years, he has been a regular presence on the concert stage. He has performed as a soloist with the Kentucky Symphony, Blue Ash-Montgomery Symphony, and the combined forces of the Cincinnati Symphony Orchestra and Cincinnati Symphony Youth Orchestra, as well as many others.
Mr. Fryxell is passionate about music from all eras, but especially enjoys studying Baroque music and its cultural influences, as well as current trends in concert music. He received his master of music degree from the New England Conservatory in 2019, where he studied with Yeesun Kim, and his bachelor of music degree from The Juilliard School, where he studied with Natasha Brofsky. He has also studied with Alice Ann O'Neill and Alan Rafferty, and has studied chamber music with members of the Juilliard, Borromeo and Emerson string quartets, as well as Emanuel Ax, Norman Fischer and countless others.
During his time with the New World Symphony, Mr. Fryxell hopes to not only hone his orchestral playing skills, but also to tap into his innate entrepreneurial spirit to find creative ways to bring music to the public. When he is not at the cello, he enjoys composing, watching stand-up comedy and studying languages.