Events & Tickets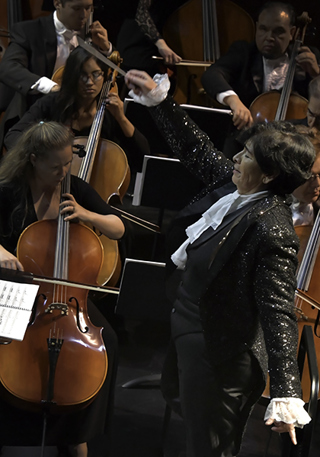 Guest Presenter
South Florida Symphony Orchestra: Bernstein, Stravinsky, Ravel & Zwilich
New World Center, Michael Tilson Thomas Performance Hall
South Florida Symphony Orchestra returns to bring the high-octane spirit of 1940s Times Square to life in Bernstein's "Three Dance Episodes" from the hit Broadway musical On the Town along with Zwilich's stirring elegy on 9/11, Clarinet Concerto.  Then, be seduced in a Spanish tavern during Ravel's rhythmic Bolero and get spellbound by Stravinsky's celebrated nod to Russian folklore with the magical Firebird. 
Tickets from just $25 are on sale now. Student tickets and group rates are also available.
Stravinsky | The Firebird Suite 
Ravel | Bolero  
Bernstein | Three Dance Episodes  
Zwilich  | Clarinet Concerto 
featuring David Shifrin, clarinet 
Loading Concert Information
Program
Leonard Bernstein
(1918–1990)
Approx. Duration: 10 minutes

"Three Dance Episodes" from On the Town (1945)

I. The Great Lover Displays Himself
II. Lonely Town: Pas de Deux
III. Times Square: 1944
Ellen Taaffe Zwilich
(b. 1939)
Approx. Duration: 28 minutes

I.
II. Elegy: September 11
III.
IV.
Joseph Maurice Ravel
(1875-1937)
Approx. Duration: 13 minutes

Igor Stravinsky
(1882-1971)
Approx. Duration: 21 minutes

The Firebird Suite (1919)

I. Introduction
II. Variations of The Firebird
III. Round Dances of the Princesses
IV. Infernal Dance of King Kastchei
V. Berceuse (Lullaby)
VI. Finale
Sebrina Maria Alfonso, Music Director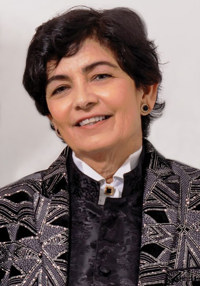 Sebrina María Alfonso, founder and Music Director of South Florida Symphony Orchestra (SFSO), made her New York debut conducting the American Symphony Orchestra at the finals of the Stokowski International Competition in Avery Fisher Hall at Lincoln Center. She studied with Frederic Prausnitz at Johns Hopkins' Peabody Conservatory and with Harold Farberman and Daniel Lewis at the Conducting Institute. Maestra Alfonso has established herself as a dynamic musical force, having performed with such world-class ensembles as the Los Angeles Philharmonic, San Jose Symphony, American Symphony Orchestra, Prague Radio Symphony, Orchestra Rus de Sienna, the Women's Philharmonic of San Francisco and the Sphinx Organization. She became the first female conductor of Cuban-American descent invited to lead Cuba's premier orchestra, the National Orchestra of Cuba, on numerous occasions.
After impressive career successes with prominent organizations including Baltimore's Goucher Symphony and the John Carrol Opera Company, in 1997 she returned to her roots in Key West, Florida – to bring orchestral music, with its associated educational and cultural benefits, to the southernmost island in the continental United States. SFSO is recognized as a "Major Cultural Institution," and is the largest symphony in the region.
"Producing works of the highest caliber that have an impact on the community has been my passion since the Symphony was conceived in Key West 25 years ago," said Alfonso, "and it's been extremely rewarding to watch us thrive."
With her national reputation continuing to expand, Maestra Alfonso has been featured on WLRN, CBS radio news, CNN, the Associated Press, MS Magazine (New York), Deco Drive, and Miami News (ABC) and Reuters. She received the Unity Coalition Award in honor of her positive contributions to the LGBTQ community and was named one of the top 100 LGBTQ Movers and Shakers in Florida by Agenda Magazine.
In 2015, SFSO joined a consortium of top Symphonies to commission American composer, Michael Daugherty, to create Tales of Hemingway. The piece itself also won GRAMMY Awards for composer Michael Daugherty (best contemporary classical composition category & best classical compendium). Zuill Bailey, cello, performing Daugherty's Tales of Hemingway, also received a GRAMMY Award.
South Florida Symphony broke new ground with a commissioned work by the first female composer to win the Pulitzer Prize for Music, Ellen Zwilich; her Concerto for Cello and Orchestra made its world premiere in March 2020.
Maestra Alfonso's collaborations shatter expectations: her modern dance commission of the renowned Martha Graham Dance Company brought to life Legend of Bird Mountain by renowned composer, Tom Hormel. Her passionate streak ran wild with Manuel de Falla's Amor Brujo, accompanied by sweeping theatrics of Siudy Garrido and her Siudy Flamenco Dance Theater, and most recently with the success of the groundbreaking production of Gershwin's great American opera Porgy and Bess. In 2020, SFSO recorded works by Key West-based Composer-in- Residence John Gottsch:  his Princess Yurievskaya and Sunset, dedicated to Maestra Alfonso. Both were distributed by the world's leading classical music label, Naxos Records, in June 2021. In recognition of the impact of early exposure to classical music on her own life, she began the Symphony in the Schools program in 1997, which has served more than 100,000 under-resourced students to date.
A strong commitment to diversity is apparent in all aspects of her career. She intentionally features female composers, promotes diversity among the members of the orchestra, as well as within the structure of SFSO, and among the students served. She is married to SFSO CEO, Jacqueline Lorber; is devoted to animals and gardening; and has reignited her interest in making craft beer in her spare time.
Maestra Alfonso is committed to presenting the finest of symphonic performances and enriching the cultural experience of South Florida. Her absolute love of music and unwavering passion to grow, expand and discover, continues to elevate Alfonso and South Florida Symphony toward ever greater achievements of excellence.
David Shifrin, clarinet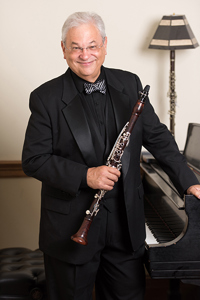 Winner of the coveted Avery Fisher Prize, David Shifrin has long been one of the most highly respected American clarinetists for his work as orchestral soloist, recitalist, chamber music collaborator and educator.
Shifrin has appeared with South Florida Symphony, Philadelphia and Minnesota Orchestras and the Dallas, Seattle, Houston, Milwaukee, Detroit, Fort Worth, Hawaii and Phoenix symphonies among many others in the US; and internationally with orchestras in Italy, Switzerland, Germany, Japan, Korea and Taiwan. He has also received critical acclaim as a recitalist, appearing at such venues as Alice Tully Hall, Zankel Hall at Carnegie Hall and the 92nd Street Y in New York City, as well as at the Library of Congress in Washington D.C. A much sought after chamber musician, he has collaborated with such distinguished ensembles and artists as the Guarneri, Tokyo, Emerson, Orion, Dover and Miro String Quartets, trumpeter and composer Wynton Marsalis, and pianists Emanuel Ax, Andre Previn and André Watts.
An artist member of the Chamber Music Society of Lincoln Center since 1989, Shifrin served as the organization's Artistic Director from 1992 to 2004. He has toured extensively throughout the US with CMS and hosted and performed in several national television broadcasts on PBS's Live From Lincoln Center. He concluded his tenure with Chamber Music Northwest in Portland, Oregon in summer 2020 after having been the festival's Artistic Director since 1981. He is currently the Artistic Director of the Phoenix Chamber Music Festival.
In addition, he served as principal clarinetist with the Cleveland Orchestra, American Symphony Orchestra (under Stokowski), the Honolulu, Dallas and New Haven symphonies, the Los Angeles Chamber Orchestra and the New York Chamber Symphony.
Shifrin joined the faculty at the Yale School of Music in 1987and since 2008 has been Artistic Director of the Chamber Music Society of Yale and Yale's annual concert series at Carnegie Hall. In January 2022, he was named the Samuel S. Sanford Professor in the Practice of Clarinet. He has also served on the faculties of The Juilliard School, University of Southern California, University of Michigan, Cleveland Institute of Music and the University of Hawaii.
Shifrin has been instrumental in broadening the repertoire for clarinet and orchestra by commissioning and championing the works of 20th and 21st century American composers including John Adams, Joan Tower, Stephen Albert, Bruce Adolphe, Ezra Laderman, Lalo Schifrin, David Schiff, John Corigliano, Bright Sheng, Ellen Zwilich, Alvin Singleton, Hannah Lash, Martin Bresnick, Aaron Jay Kernis, Valerie Coleman, Richard Danielpour and Peter Schickele.
Shifrin's recordings on Delos, DGG, Angel/EMI, Arabesque, BMG, SONY, and CRI have consistently garnered praise and awards. He has received three Grammy nominations and his recording of the Mozart Clarinet Concerto with the Mostly Mozart Festival Orchestra, performed in its original version on a specially built elongated clarinet, was named Record of the Year by Stereo Review.  Recent releases include the Beethoven, Bruch and Brahms Clarinet Trios with cellist David Finckel and pianist Wu Han on the ArtistLed label and a recording for Delos of works by Carl Nielsen, which includes the first recording of the Nielsen Clarinet Concerto arranged for chamber orchestra. In 2018, Delos released a recording of three clarinet quintets which were written for Mr. Shifrin by Peter Schickele, Richard Danielpour and Aaron J. Kernis with the Miro, Dover and Jasper Quartets respectively, as well as a second volume of clarinet quintets featuring David Schiff's arrangement of Duke Ellington pieces. In early 2021, the Musica Solis label released a recording of original music and several newly arranged works for clarinet by Francis Poulenc.
In addition to the Avery Fisher Prize, David Shifrin is the recipient of a Solo Recitalists' Fellowship from the National Endowment for the Arts and the 2016 Concert Artist Guild Virtuoso Award. He received an Honorary Membership to the International Clarinet Society in recognition of lifetime achievement and at the outset of his career, he won prizes at both the Munich and the Geneva International Competitions. He is also the recipient of Distinguished Alumni Awards from the Interlochen Center for the Arts and the Music Academy of the West in Santa Barbara, and a Cultural Leadership Citation from Yale University. In January 2018 he received the Richard J. Bogomolny National Service Award at the Chamber Music America Conference, an award which recognizes an individual or entity who has provided historic service to the small ensemble music field.
Mr. Shifrin performs on a Backun "Lumiere" cocobolo wood clarinet made by Morrie Backun in Vancouver, Canada and uses Légère Reeds exclusively.