Events & Tickets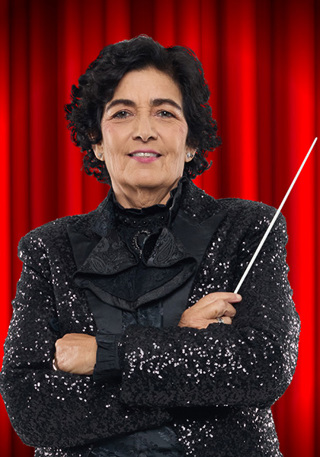 Guest Presenter
South Florida Symphony Orchestra: Schubert & Saint-Saëns
New World Center, Michael Tilson Thomas Performance Hall
Sunday, November 12, 2023 at 6:30 PM
Program
South Florida Symphony Orchestra's 26th season begins with the glorious, other-worldly tunes of Saint-Saens Piano Concerto No. 5 and Schubert's majestic Symphony No. 9, "The Great." 
Known as the "Egyptian," Saint-Saëns' Piano Concerto No. 5 is a voyage down the Nile, ripe with the exotic sounds of the Middle East. Schubert's final symphony was originally called "The Great C" to distinguish it from his Symphony No. 6. Today it's referred to simply as "The Great" because of its awesome grandeur. 
Tickets from just $25 are on sale now. Student tickets and group rates are also available.
Saint-Saëns: Piano Concerto No. 5, "Egyptian" (SFSO Premiere) 
featuring Tao Lin, piano   
Schubert: Symphony No. 9, "The Great" 
Loading Concert Information
Program
Camille Saint-Saëns
(1835-1921)
Approx. Duration: 28 minutes

Piano Concerto No. 5, "Egyptian" (1896)

I. Allegro animato
II. Andante
III. Molto allegro
Franz Schubert
(1797-1828)
Approx. Duration: 47 minutes

Symphony No. 9, "The Great"  (1849)

I. Andante
II. Andante con moto
III. Scherzo
IV. Finale
Sebrina Maria Alfonso, Music Director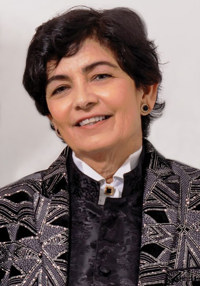 Sebrina María Alfonso, founder and Music Director of South Florida Symphony Orchestra (SFSO), made her New York debut conducting the American Symphony Orchestra at the finals of the Stokowski International Competition in Avery Fisher Hall at Lincoln Center. She studied with Frederic Prausnitz at Johns Hopkins' Peabody Conservatory and with Harold Farberman and Daniel Lewis at the Conducting Institute. Maestra Alfonso has established herself as a dynamic musical force, having performed with such world-class ensembles as the Los Angeles Philharmonic, San Jose Symphony, American Symphony Orchestra, Prague Radio Symphony, Orchestra Rus de Sienna, the Women's Philharmonic of San Francisco and the Sphinx Organization. She became the first female conductor of Cuban-American descent invited to lead Cuba's premier orchestra, the National Orchestra of Cuba, on numerous occasions.
After impressive career successes with prominent organizations including Baltimore's Goucher Symphony and the John Carrol Opera Company, in 1997 she returned to her roots in Key West, Florida – to bring orchestral music, with its associated educational and cultural benefits, to the southernmost island in the continental United States. SFSO is recognized as a "Major Cultural Institution," and is the largest symphony in the region.
"Producing works of the highest caliber that have an impact on the community has been my passion since the Symphony was conceived in Key West 25 years ago," said Alfonso, "and it's been extremely rewarding to watch us thrive."
With her national reputation continuing to expand, Maestra Alfonso has been featured on WLRN, CBS radio news, CNN, the Associated Press, MS Magazine (New York), Deco Drive, and Miami News (ABC) and Reuters. She received the Unity Coalition Award in honor of her positive contributions to the LGBTQ community and was named one of the top 100 LGBTQ Movers and Shakers in Florida by Agenda Magazine.
In 2015, SFSO joined a consortium of top Symphonies to commission American composer, Michael Daugherty, to create Tales of Hemingway. The piece itself also won GRAMMY Awards for composer Michael Daugherty (best contemporary classical composition category & best classical compendium). Zuill Bailey, cello, performing Daugherty's Tales of Hemingway, also received a GRAMMY Award.
South Florida Symphony broke new ground with a commissioned work by the first female composer to win the Pulitzer Prize for Music, Ellen Zwilich; her Concerto for Cello and Orchestra made its world premiere in March 2020.
Maestra Alfonso's collaborations shatter expectations: her modern dance commission of the renowned Martha Graham Dance Company brought to life Legend of Bird Mountain by renowned composer, Tom Hormel. Her passionate streak ran wild with Manuel de Falla's Amor Brujo, accompanied by sweeping theatrics of Siudy Garrido and her Siudy Flamenco Dance Theater, and most recently with the success of the groundbreaking production of Gershwin's great American opera Porgy and Bess. In 2020, SFSO recorded works by Key West-based Composer-in- Residence John Gottsch:  his Princess Yurievskaya and Sunset, dedicated to Maestra Alfonso. Both were distributed by the world's leading classical music label, Naxos Records, in June 2021. In recognition of the impact of early exposure to classical music on her own life, she began the Symphony in the Schools program in 1997, which has served more than 100,000 under-resourced students to date.
A strong commitment to diversity is apparent in all aspects of her career. She intentionally features female composers, promotes diversity among the members of the orchestra, as well as within the structure of SFSO, and among the students served. She is married to SFSO CEO, Jacqueline Lorber; is devoted to animals and gardening; and has reignited her interest in making craft beer in her spare time.
Maestra Alfonso is committed to presenting the finest of symphonic performances and enriching the cultural experience of South Florida. Her absolute love of music and unwavering passion to grow, expand and discover, continues to elevate Alfonso and South Florida Symphony toward ever greater achievements of excellence.
Tao Lin, piano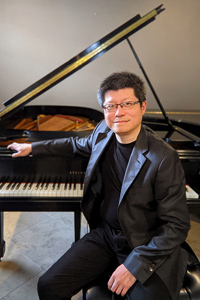 Described by critics as possessing "Keen musical intelligence and excellent facility" (Miami Herald), "Joyful virtuosity and stylish musicianship (Gramophone Magazine), as well as "opulent and romantic tone" (Fanfare), Chinese-American concert pianist and Steinway artist Tao Lin has performed in Asia, North America, and Europe. A versatile musician, he is equally at home as soloist, recitalist and chamber musician.
Born into a musical family in Shanghai, he began piano lessons at the age of four, first with his mother and later his father, both on faculty at the Shanghai Conservatory of Music. The following year saw his first public performance and at the age of eight, he gained entrance to the Shanghai Conservatory of Music.  As a teenager, he performed in the Chinese premiere of Bartok's Sonata for two Pianos and Percussion, a major musical event at the time.  After moving to the United States, Lin continued his active concert activities.
As a soloist, he has performed with South Florida Symphony Orchestra, Moscow Chamber Orchestra, Winnipeg Symphony, Atlantic Classical Orchestra, Knoxville Civic Orchestra amongst others. As a recitalist, he has performed at prestigious venues such as Carnegie Hall, The Kennedy Center, National Gallery of Art, 92nd Street Y, Rockefeller University, Chautauqua Institute, Clarice Smith Performing Arts Center, Minnesota Orchestra Hall, Izumi Hall (Osaka, Japan), and Edvard Grieg Museum in Norway.  A devoted chamber musician, Lin has concertized throughout the United States as a member of the Berlin Piano Quartet (with Jacques Thibaud String Trio) and the St. Petersburg Piano Quartet.  He has also appeared in concerts with Ying, Shanghai, Miami, Bergonzi, Alcon, Rosalyra, St. Petersburg String Quartets, and Aspen String Trio as well as distinguished musicians such as Elmar Oliveira, Carol Wincenc, Roberto Diaz, Frank Huang, Paul Huang, Paul Katz, Chee-Yun, Ayano Ninomiya, David Requiro, William De Rosa, Charles Castleman, Eugenia Zukerman, Claudio Bohorquez and members of New York Philharmonic, Metropolitan Opera, Philadelphia, St. Louis, National, Minnesota, Pittsburg, Cleveland, Atlanta, and Berlin Staatskapelle Orchestras.
A regular guest artist at numerous music festivals, Lin has performed at the Music Festival of the Hamptons, Mainly Mozart Festival (Miami), Music Mountain Chamber Music Festival, Arts Rolla Festival, Highlands-Cashiers Chamber Music Festival, Bowdoin International Music Festival, and Festival Miami.
Very much in demand as a pedagogue as well, Lin has given master classes and lectures at universities and conservatories in the United States, Norway, and China.  Recently, he received the award for "Outstanding International Pedagogue" from Shanghai Normal University School of Music. His competition accomplishments have included National Society of Arts and Letters, Music Teachers' National Association, Palm Beach International Invitational, 1st International Piano-e-Competition, William Kapell International Piano Competition and 1st Osaka International Chamber Music Competition.
He is currently an artist faculty member at the Bowdoin International Music Festival and is a visiting professor at Shanghai Normal University School of Music. A prolific recording artist, Lin can be heard on Naxos, Artek, Centaur, Romeo, Poinciana, and Piano Lovers labels, his recording of the complete music for Violin and Piano by Franz Schubert (with Violinist Tomas Cotik) was awarded Recording of the Year by MusicWeb International.  He is represented by Lisa Sapinkopf Artist Management.