Events & Tickets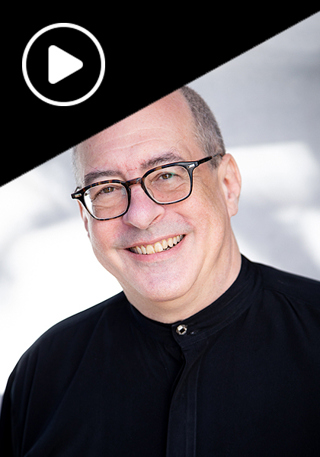 Online Event
Spano Returns
Online Event
Saturday, May 22, 2021 at 7:30 PM
Program
Robert Spano—newly announced Music Director of the Fort Worth Symphony—returns to Miami Beach for a vibrant concert of chamber orchestra gems. Igor Stravinsky's Soldier's Tale is a theatrical tour de force. Horn Fellow Scott Leger will perform the world premiere of Eleanor Alberga's new arrangement of Shining Gate of Morpheus—a stirring work for solo horn and chamber orchestra.
Program
Maurice Ravel
(1875-1937)
Approx. Duration: 11 minutes

Introduction and Allegro for Harp, Flute, Clarinet and String Quartet (1905)

Phoebe Powell, harp
Leah Stevens, flute; Kelsi Doolittle, clarinet
Yankı Karataş, violin I; Michael Turkell, violin II
Sam Pedersen, viola; James Churchill, cello
Eleanor Alberga
(b. 1949)
Approx. Duration: 15 minutes

Shining Gate of Morpheus for Horn and Strings (2012; world premiere of NWS-commissioned arrangement )

Edgard Varèse
(1883-1965)
Approx. Duration: 8 minutes

Rather slow
Very lively and nervous
Solemn – Animated and jubilant
Elizabeth Lu, flute; Victoria Chung, oboe
Phillip Solomon, clarinet; Justin Cummings, bassoon
Thea Humphries, horn; Morgen Low, trumpet
Guangwei Fan, trombone; Levi Jones, bass
Anton Webern
(1883-1945)
Approx. Duration: 8 minutes

Concerto for Nine Instruments, Op. 24 (1934)

Somewhat lively
Very slow
Very quickly
Shantanique Moore, flute; Joo Bin Yi, oboe
Sam Boutris, clarinet; Corbin Castro, horn
Melissa Munoz, trumpet; Robyn Smith, trombone
Thomas Steigerwald, piano; Natsuko Takashima, violin
Peter Ayuso, viola
Igor Stravinsky
(1882-1971)
Approx. Duration: 15 minutes

Suite from The Soldier's Tale (1920)

The Soldier's March
The Soldier's Violin
Pastorale
Royal March
The Devil's Dance
The Small Chorale
Triumphant March of the Devil
Chad Goodman, conductor
Jesse McCandless, clarinet; Amelia del Caño, bassoon
Gianluca Farina, trumpet; Arno Tri Pramudia, trombone
Kevin Ritenauer, percussion; Margeaux Maloney, violin
Kathryn Bradley, bass
Maurice Ravel
Introduction and Allegro for Harp, Flute, Clarinet and String Quartet (1905)

Approximate duration: 11 minutes
Two masterpieces of the harp repertoire, one by Ravel and the other by Debussy, owe their existence to a rivalry between manufacturers. The Pleyel Company unveiled a new chromatic harp in 1897, and in 1904 they commissioned Debussy's Danse sacrée et danse profane for harp and string orchestra as a showpiece for the instrument. The next year, Érard responded by asking Debussy's young rival Ravel to write a feature vehicle for their competing double-action pedal harp, which is still the gold standard design with its seven pedals spread on both sides of the harp's base. (Each pedal has positions for flat, natural or sharp notes, and adjusting the pedal changes all the octaves of that note simultaneously, so that the harpist can play any chromatic pitch without needing extra strings.)
Ravel dashed off the Introduction and Allegro quickly before leaving for a cruise, confessing in a letter, "a week of frantic work and three sleepless nights enabled me to finish it, for better or worse." He made sure to show off the harp's characteristic arpeggios and sweeping glissando, and he also took advantage of the ethereal sonority of harp harmonics. He even entrusted the harp with broad, singing melodies, freeing it from its traditional role of accompanist. There is some of Debussy's impressionistic dreaminess in the hazy introduction, but the bubbling rhythms, Spanish-inflected harmonies and repeating ostinato patterns in the Allegro are pure Ravel.
Eleanor Alberga
Shining Gate of Morpheus for Horn and Strings (2012; world premiere of NWS-commissioned arrangement )

Approximate duration: 15 minutes
Eleanor Alberga began playing piano as a five-year-old in her native Jamaica, and by 10 she was writing her own piano pieces. She went on to earn a scholarship that allowed her to study at the Royal Academy of Music in London, and she has been based in England ever since. For much of her career she balanced composing with extensive work as a concert pianist, but with a spate of high-profile commissions (including a 2015 concert opener for the BBC Proms), Alberga has shifted her focus entirely to composing more of the vocal, orchestral and chamber music that has made her one of the most respected composers in the United Kingdom and beyond. She wrote the following note about Shining Gate of Morpheus, originally commissioned by England's Arcadia Festival in 2012 and scored horn and string quartet, and newly arranged for horn and string orchestra at the invitation of the New World Symphony.
I have always been drawn to Greek mythology and the world of fantasy that it embodies. This work came from the idea of Morpheus, the God best known to govern sleep and dreams. It is said that false dreams enter through gates of ivory and true dreams through gates of shining horn.  In Greek, the word for 'ivory' is like the word for 'deceive' and the word for horn is similar to that for 'fulfil;' thus, the use of the horn as a musical instrument is significant.
Homer describes this through Penelope's words in The Odyssey: "Two gates there are for unsubstantiated dreams, one made of horn and one of ivory. The dreams that pass through the carved ivory delude and bring us tales that turn to naught; those that come forth through the polished horn accomplish real things, whenever seen." 
The piece is in one movement. A short introduction to the peaceful world of sleep is followed by a fanfare as we enter dreams which take us through several musical tableaux describing prophetic dreams. Strange things happen in dreams and somehow, along with doors opening into scenes such as 'Ancestors speak,' 'The Beloved' and 'Three descend,' there is a visit from Puck, an unrelated character who gets into the mix and stirs things up with his antics. 
                – Eleanor Alberga
Edgard Varèse
Octandre (1923)

Approximate duration: 8 minutes
Edgard Varèse was an innovative composer whose small body of music—only 12 complete works—shaped the future of music on both sides of the Atlantic Ocean. He studied in his native Paris until 1907, and then he relocated to Berlin for six years, where he came into contact with Strauss and Schoenberg. After a brief return to Paris, he moved on to New York in 1915 and based himself there for his remaining 50 years.
Octandre, for a chamber ensemble of eight players, is one of Varèse's early compositions, composed long before the advent of electronic music that brought him widespread fame for how he incorporated recordings of everyday sound. His title came from the botanical term for a flower with eight separate stamens, and his musical approach likewise emphasized the individuality of the ensemble members by including many featured solo parts within the spare textures, like the unsettled oboe line that begins the work, the tapping flute solo that starts the second movement, and the exchange of phrases between the contrabass and bassoon at the opening of the third movement. In such a bare sound world, the use of all eight players together transmits surprising power, especially when led by the piercing muted trumpet.
Anton Webern
Concerto for Nine Instruments, Op. 24 (1934)

Approximate duration: 8 minutes
As the very first student of Arnold Schoenberg, Anton Webern became a pillar of the so-called "Second Viennese School," that cohort of composers who led the charge toward atonality and serial (i.e. "12-tone") techniques. In the middle decades of the 20th century, it truly seemed that the innovations of Schoenberg and company might shape the future just as much as the efforts of the "First Viennese School"—namely Haydn, Mozart and Beethoven—especially in Europe and among American academics. And as the ideas outlived their founders, it became clear that the real hero to younger composers was not Schoenberg, but rather his loyal lieutenant, Webern, the most radical and transparent of the bunch.
After Schoenberg articulated his new 12-tone system in the early 1920s, Webern approached that rigorous technique with his own innate sense of focus and concision, producing a string of miniature masterpieces. When he was mistakenly shot and killed by an American soldier in the aftermath of World War II, Webern left behind a catalog of just 31 works with opus numbers, a remarkable life's work that adds up to about three hours of ultra-concentrated music.
Webern composed this Concerto for Nine Instruments between 1931 and 1934, and he dedicated to Schoenberg on his 60th birthday. The crux of the work is the 12-tone row, meaning a sequence that uses all 12 chromatic pitches once before repeating any. This particular tone row is filled with internal symmetries, such that it really consists of four three-note chunks that are each transformations of each other. What the ear perceives, even without any knowledge of the underlying logic, is a sense of cohesion in the leaps and melodic contours. These inner relationships come through especially clearly in the middle movement, supported by the stability of unchanging quarter-note rhythms. For all the experimentation with how to relate notes to each other, this piece is in other respects quite traditional, with its fast-slow-fast movement pattern and collective concerto instrumentation recalling Bach's Brandenburg Concertos and other Baroque precedents.
Igor Stravinsky
Suite from The Soldier's Tale (1920)

Approximate duration: 15 minutes
Stravinsky spent the years of World War I exiled in Switzerland. By 1917 the ongoing ravages of war had squelched public music-making (and the associated earnings for musicians), while the Bolshevik Revolution had cut off the composer's Russian income streams. In need of a profitable venture, Stravinsky and his novelist friend C. F. Ramuz created L'Histoire du soldat (The Soldier's Tale), a production designed for a lean cast of three actors and a dancer, accompanied by a seven-piece chamber ensemble. The production nearly collapsed, and only reached the public in 1918 thanks to a cash infusion from Werner Reinhart, a Swiss patron of the arts and amateur clarinetist. Stravinsky dedicated the score to Reinhart, and paid tribute to him again the next year with a transcription of excerpts from the piece featuring Reinhart's instrument, the clarinet.
The story of The Soldier's Tale begins with the solider Joseph marching home on leave, the jubilant mood captured in the dry, sparkling music of The Soldier's March. The section entitled The Soldier's Violin comes from the first scene, in which Joseph trades his cheap fiddle to the devil in exchange for a book that promises limitless wealth by revealing all future events. The violin's double-stops suggest the rustic fiddling of a peasant-soldier.
Joseph eventually seems to have vanquished his foe with The Devil's Dance, in which the fiddler compels his adversary to dance himself to exhaustion, but his greediness ultimately costs him the princess, leading to The Triumphal March of the Devil that ends this parable with stark percussion.
-- © 2021 Aaron Grad
Aaron Grad is a composer, guitarist and writer based in Seattle. Besides providing program notes for the New World Symphony, he has been the Orpheus Chamber Orchestra's program annotator since 2005 and also contributes notes to the Saint Paul Chamber Orchestra and Seattle Symphony.
Robert Spano, conductor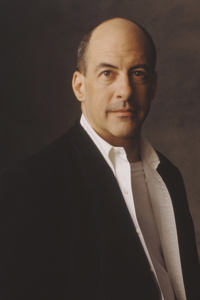 Robert Spano—conductor, pianist, composer and teacher—is known worldwide for the intensity of his artistry and distinctive communicative abilities, creating a sense of inclusion and warmth among musicians and audiences that is unique among American orchestras. After 20 seasons as Music Director, he will continue his association with the Atlanta Symphony Orchestra as Music Director Laureate. An avid mentor to rising artists, he is responsible for nurturing the careers of numerous celebrated composers, conductors and performers. As Music Director of the Aspen Music Festival and School since 2011, he oversees the programming of more than 300 events and educational programs for 630 students and young performers. Principal Guest Conductor of the Fort Worth Symphony Orchestra since 2019, Mr. Spano became Music Director Designate on April 1, 2021, and begins an initial three-year term as Music Director in August 2022. He will be the 10th Music Director in the orchestra's history, which was founded in 1912.           
For the 2021-22 season, Mr. Spano will continue with the Atlanta Symphony Orchestra (ASO), sharing the role of artistic advisor with Principal Guest Conductor Donald Runnicles, extending their unique 20-year musical partnership. To celebrate the return to live performances, Mr. Spano will launch the new season on September 9, 10 and 11, 2021, with an Opening Night program of Beethoven's iconic Fifth Symphony and "Emperor" Concerto with Avery Fisher Prize winner Garrick Ohlsson as soloist.         
In addition to his leadership of the ASO, Mr. Spano recently returned to his early love of composing. His most recent work is a song cycle on Rilke's Sonnets to Orpheus that he wrote for mezzo-soprano Kelley O'Connor. In 2016 he premiered his Sonata: Four Elements for piano at the Aspen Music Festival, and a song cycle, Hölderlin-Lieder, for soprano Jessica Rivera. Those works were recorded on the ASO Media label and praised by Oberon's Grove: "On this latest release, from ASO, we experience Spano as both an imaginative and evocative composer - with a special gift for writing for the voice - and a poetic pianist."            
The Atlanta School of Composers reflects Mr. Spano's commitment to American contemporary music. He has led ASO performances at Carnegie Hall, Lincoln Center and the Ravinia, Ojai and Savannah music festivals. Guest engagements have included the Cleveland, Philadelphia and Minnesota orchestras; New York and Los Angeles philharmonics; and the San Francisco, Boston, Chicago, Dallas, Houston, New World, San Diego, Oregon, Utah and Kansas City symphonies. Internationally, Mr. Spano has led the Orchestra Filarmonica della Scala, BBC Symphony, Amsterdam's Royal Concertgebouw Orchestra, Orquestra Sinfonica Brasileira, Orquestra Sinfonica Estado Sao Paulo, Wroclaw Philharmonic, the Melbourne and Sydney symphonies in Australia and the Saito Kinen Orchestra in Japan. His opera performances include Covent Garden, Welsh National Opera, Lyric Opera of Chicago, Houston Grand Opera, and the 2005 and 2009 Seattle Opera productions of Wagner's Ring cycles.   
With a discography of critically acclaimed recordings for Telarc, Deutsche Grammophon and ASO Media, Mr. Spano has garnered four Grammy Awards and eight nominations with the Atlanta Symphony. He is on faculty at Oberlin Conservatory and has received honorary doctorates from Bowling Green State University, Curtis Institute of Music, Emory University and Oberlin. Mr. Spano is one of two classical musicians inducted into the Georgia Music Hall of Fame and makes his home in Atlanta and Fort Worth.
Chad Goodman, conductor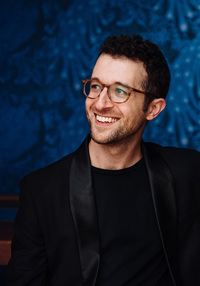 With a flair for inventive programming and a bold presence on stage and in the community, Chad Goodman has been praised for "bringing innovation to classical music" (Forbes).
As the Conducting Fellow of the New World Symphony, Mr. Goodman conducts on subscription, education, family and holiday programs. His program, "SPARK: How Composers Find Inspiration," blended captivating light design and videography with engaging audience participation to explore how a composition is created and brought to life by an orchestra.
Since 2018 Mr. Goodman has served as an Assistant Conductor to the San Francisco Symphony, assisting Esa-Pekka Salonen, Manfred Honeck, Daniel Harding, Pablo Heras-Casado, Simone Young and James Gaffigan among others.
Mr. Goodman's 2022-23 Season will include debut appearances with the Elgin Symphony, Baton Rouge Symphony, Greensboro Symphony and San Francisco Chamber Orchestra.
As Founder and Artistic Director of Elevate Ensemble, Mr. Goodman's ambitious vision for concert programming resulted in the pairing of music from Bay Area composers with underappreciated gems of the 20th and 21st centuries. Under his leadership, Elevate Ensemble established a Composer-in-Residence program and commissioned fifteen works from Bay Area composers. Elevate collaborated with photographers, videographers, poets and culinary artists, bringing new music and vibrant multi-genre experiences to unique venues such as yoga studios, historic Victorian homes and art studio warehouses.
Mr. Goodman has previously served as Conducting Fellow of Festival Napa Valley, Music Director of the Contra Costa Chamber Orchestra, Conducting Fellow of the Atlantic Music Festival, and a rehearsal and cover conductor for the San Francisco Ballet.
In addition to his performing career, he teaches young musicians the business and entrepreneurial skills needed to successfully navigate the world as a working musician in his workshop "You Earned a Music Degree. Now What?"
Mr. Goodman holds a bachelor of music degree from the Eastman School of Music and a master of music degree from San Francisco State University. His mentors include Michael Tilson Thomas, Alasdair Neale, Cyrus Ginwala and Martin Seggelke.
Scott Leger, video and audio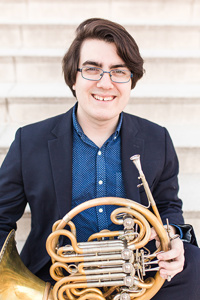 Scott Leger is a second-year Horn Fellow at the New World Symphony. He currently holds the position of Principal Horn of the Cayuga Chamber Orchestra in Ithaca. In addition, he has performed with the Omaha and South Dakota symphonies as a substitute musician, and has received fellowships to spend his summers at a variety of music festivals including the Tanglewood Music Center, National Repertory Orchestra, Norfolk Chamber Music Festival and National Orchestral Institute.
As a soloist, Mr. Leger has performed in international competitions, most recently receiving Second Prize in the University Division of the International Horn Competition of America. He received an Honorable Mention in the Woolsey Concerto Competition in 2017 for his performance of Oliver Knussen's Horn Concerto, and in 2014 he performed Gordon Jacob's Concerto for Horn and String Orchestra with the Meadows Symphony Orchestra at Southern Methodist University.
Mr. Leger remains dedicated to chamber music of varying ensembles. Performing on the Yale School of Music's Vista Recital Series and Oneppo Chamber Series, he has presented Brahms' Trio in E-flat for Horn, Violin and Piano; Mozart's Quintet for Piano and Winds and his own transcription of Shostakovich's String Quartet No. 8 for wind quintet.
Mr. Leger is an active arranger and composer of music for horn, wind quintet and other instrumentations, with the explicit goal of finding compositional genres and styles that have eluded these ensembles and finding a way to make this music adaptable, to enhance both the repertoire of the ensemble and breathe new life into the music.
Receiving certification from the State of Texas to teach music for grades EC-12 in 2016, Mr. Leger has maintained an active teaching schedule. His primary teaching engagement prior to joining the New World Symphony was as the conductor of the All-City Honors Ensemble for the Yale School of Music's Music In Schools Initiative. He also served this program as a Teaching Artist, and continues to present master classes and seminars to high school brass players in Houston and Dallas.
Mr. Leger completed his master's degree at the Yale School of Music under the direction of William Purvis in 2018. He received his bachelor of music degrees in music education with certification and music performance, with minors in music theory and mathematics, in the studio of Gregory Hustis.