Events & Tickets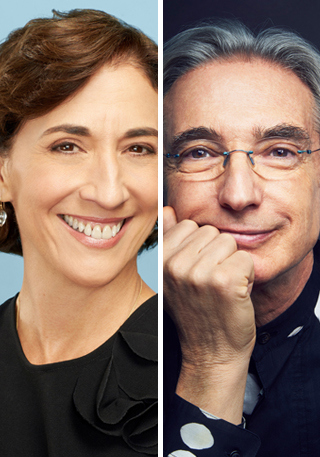 STRAVINSKY AND BALANCHINE: A MONUMENTAL COLLABORATION
New World Center, Michael Tilson Thomas Performance Hall
Friday, January 31 at 7:30 PM
Saturday, February 1 at 7:30 PM
Program
The New World Symphony and Miami City Ballet will come together to perform a celebration of Igor Stravinsky and George Balanchine, two icons of the 20th century whose decades-long friendship proved to be one of the most prolific artistic pairings of their time. Blending music and movement, the two cultural giants gave the world unforgettable productions and inspired students Michael Tilson Thomas and Lourdes Lopez, who now embolden the next generation of artists in our community. Included in this tribute is Apollon musagète—their first collaboration inspired by the Greek God of music and his muse visitors. World-renowned violinist James Ehnes returns for Stravinsky's Concerto, which becomes even more mind-blowing when paired with Balanchine's choreography. Stravinsky's raucous Circus Polka comes alive with immersive projections by video artist Emily Eckstein.
This will mark the first large-scale collaboration between the two esteemed institutions and is inspired by NWS's Michael Tilson Thomas and Miami City Ballet's Lourdes Lopez's personal connections to Stravinsky and Balanchine.
The New World Symphony and Miami City Ballet are cultural pillars of the South Florida community, and have earned global recognition for their respective commitments to artistic excellence. This unique collaboration will be an opportunity to showcase both organizations as leaders in classical music, education, and dance.
Knight Foundation and New World Symphony: Reimagining Classical Music in the Digital Age. 
Program
Igor Stravinsky
(1882-1971)
Approx. Duration: 30 minutes

Apollo (1927-28; revised 1947)

Prologue: The Birth of Apollo
Apollo's Variation
Pas d'action (Apollo and the Three Muses)
Calliope's Variation (the Alexandrine)
Polyhymnia's Variation
Terpsichore's Variation
Apollo's Second Variation
Pas de deux
Coda
Apotheosis
Miami City Ballet
Choreography by George Balanchine © The George Balanchine Trust
Igor Stravinsky
(1882-1971)
Approx. Duration: 5 minutes

Animations by Emily Eckstein (2012; NWS commission)
Igor Stravinsky
(1882-1971)
Approx. Duration: 22 minutes

Concerto in D major for Violin and Orchestra (1931)

Toccata
Aria I
Aria II
Capriccio


Mr. Ehnes
Miami City Ballet
Choreography by George Balanchine © The George Balanchine Trust
Igor Stravinsky
Apollo (1927-28; revised 1947)

Approximate duration: 30 minutes
About the Music
Igor Stravinsky burst onto the world stage with three legendary ballets for Serge Diaghilev's Ballets Russes: The Firebird (1910), Petrushka (1911) and The Rite of Spring (1913), all on Russian folk themes. By the time the world warmed up to the primitive force of those early masterpieces, Stravinsky had already moved on to a smoother neoclassical style and more austere subjects for his dramatic works. One area of sustained focus was ancient Greece and Rome, first in Oedipus Rex (1927) and continuing in Apollon musagète (1928), Persephone (1934), Orpheus (1947) and Agon (1957).
The commission for Apollon musagète (later shortened to Apollo) came from Elizabeth Sprague Coolidge, who asked Stravinsky to create a work for the 500-seat theater she had spearheaded at the Library of Congress in Washington, D.C. There was room for only a small cast of dancers and musicians, which led Stravinsky to create a scenario for Apollo and three muses (out of the original nine) and a sparse accompaniment of strings. The Ballet premiered on April 27, 1928, with choreography by a Ballets Russes alumnus, Adolf Bolm. The bigger event, however, was the European debut several weeks later, mounted by Diaghilev's company in Paris. That production
featured choreography by a 24-year-old newcomer, George Balanchine, who went on to transform ballet in the United States as the co-founder and choreographer of the New York City Ballet. 
In Greek mythology, Apollo is associated with light and truth, as well as music and poetry, and the term Apollonian has come to describe art that exhibits order, balance, clarity and precision. When Stravinsky first played a piano transcription for Diaghilev, the impresario immediately recognized the music's Apollonian brilliance: "It is, of course, an amazing work, extraordinarily calm and with greater clarity than anything [Stravinsky] has done," Diaghilev wrote to his partner and the ballet's eventual star, Serge Lifar. "Filigree counterpoint around transparent, clear-cut themes, … music not of this world, but from somewhere above."
About the Choreography
Apollo is a narrative work that follows the ancient myth of the god. Leto, a mortal woman, has been made pregnant by Zeus, and on the tiny island of Delos she gives birth to Apollo, a youth who is an explosion of energy and raw power. Enter the three Muses, beautiful young female essences: Calliope, with her scroll and pen, is the muse of epic poetry; Polyhymnia is the muse of sacred poetry and mime; and Terpsichore is the muse of dance. It is Terpsichore—that is, dance itself—who inspires him so that in the final section of the ballet he can ascend the stairs that lead to the place of his birth and assume his place in the abode of the gods on Mount Olympus.
Apollo is both George Balanchine's first great ballet and his earliest surviving work. Created in 1928 for Serge Diaghilev's Ballets Russes, its neoclassical approach to dance literally transformed 20th-century ballet.
Apollon musagète is used by arrangement with Boosey & Hawkes, Inc., publisher and copyright owner.
The performance of Apollo, a Balanchine® Ballet, is presented by arrangement with © The George Balanchine Trust and has been produced in accordance with the Balanchine Style® and Balanchine Technique® Service standards established and provided by the Trust.
Igor Stravinsky
Circus Polka (1942-44)

Approximate duration: 5 minutes
About the Music
Stravinsky's professional opportunities in Europe dried up as the continent careened toward World War II, and his personal attachment to the region was shaken by the deaths of his daughter, wife and mother. Meanwhile, commissions from Chicago and Washington along with an invitation from Harvard University to deliver a series of lectures pushed Stravinsky closer to the United States. He arrived in 1939, married his longtime mistress Vera in 1940 and settled in West Hollywood in 1941.
Stravinsky had to adjust to a markedly different cultural climate in the United States, one that was far less progressive than France. As a case in point, he orchestrated The Star-Spangled Banner in 1941, motivated by "a desire to do my bit in these grievous times toward fostering and preserving the spirit of patriotism in this country." His pungent harmonies provoked outrage, and the city of Boston went so far as to ban his arrangement.
A more effective foray into mass-market appeal was the Circus Polka, composed in 1942. The work arose out of an invitation from The Ringling Brothers and Barnum & Bailey Circus, who hired George Balanchine to choreograph a ballet for 50 circus elephants. Balanchine recommended Stravinsky as the composer and Stravinsky obliged by completing a piano score in a matter of days. A cast of elephants and dancers performed the Ballet dozens of times in Madison Square Garden, accompanied by an arrangement for organ and concert band by David Raksin. Stravinsky did not bother to attend the spectacle, but he did re-score the spontaneous little piece for orchestra in 1944.
Its kitschy origins notwithstanding, Circus Polka is a perfect specimen of Stravinsky's neoclassical approach, with angular motives that dance around the margins of expected rhythmic patterns. Stravinsky had been the world's most famous composer of dance music for three decades by that point, and he proved here that he was just as adept at writing for ballerinas that were measured by the ton!
About the Animations
Drawing upon the Constructivist visual language and art historical background of Stravinsky's homeland, this animation is an interpretation of that magnificent circus. The ringmaster marches the audience through various acts of the big top, each represented by a different musical motif. He desperately tries to keep the show running smoothly, all the while being deterred by a lazy and hungry elephant.      — Emily Eckstein
Igor Stravinsky
Concerto in D major for Violin and Orchestra (1931)

Approximate duration: 22 minutes
About the Music
Hoping to convince Stravinsky to write a violin concerto, a German publisher arranged a meeting in 1930 between the composer and Samuel Dushkin. Stravinsky overcame his initial reluctance when he met the Polish-American violinist, whom he lauded as "unusual exception within his profession," in that, "besides his remarkable gifts as a born violinist, he possessed musical culture, a delicate understanding and… an abnegation that is very rare." Their fruitful collaboration continued beyond the Concerto, and together they developed a repertoire of music for violin and piano (including arrangements from Stravinsky's earlier ballets) that they performed on numerous tours together.
With a trustworthy soloist in place, and with additional encouragement from his peer Paul Hindemith, Stravinsky began work on his Violin Concerto. He consulted frequently with Dushkin when they were both in Paris during the winter of 1930-31, and at lunch one day, Stravinsky wrote out a three-note chord and asked Dushkin if it was playable. As Dushkin recounted, "I had never seen a chord with such an enormous stretch, from the E to the top A, and I said 'No.' Stravinsky said sadly, 'Quel dommage' (What a pity). After I got home, I tried it, and, to my astonishment, I found that in that register, the stretch of the 11th was relatively easy to play, and the sound fascinated me. I telephoned Stravinsky at once to tell him it could be done."
The solo violin begins all four movements with that chord, which Stravinsky (according to Dushkin) called the "passport" to the Concerto. That distinctive chord is one of the few elements to push the boundaries of violin technique in a work that otherwise bucks the 19th-century ethos of heroic concertos. Coming from the heart of Stravinsky's neoclassical phase, this Concerto emphasizes the 18th-century ideals of cohesion and counterpoint.
Further signs of Baroque influence can be found in the movement titles. The term Toccata suggests speedy music requiring a deft touch, and the opening movement obliges with a persistent rhythmic drive. Bach applied the title Aria to instrumental music of a lyrical, singing character, and Stravinsky followed suit in his twin slow movements. Aria I reverts back momentarily to the surging momentum of the Toccata and assumes a mischievous posture, while Aria II lingers in cantabile melodies, punctuated by dramatic returns of the "passport" chord. True to the Capriccio heading, the finale is full of whimsical and capricious shifts in mood and texture.
About the Choreography
Originally called Stravinsky Violin Concerto, this brilliant ballet was considered by many to be the greatest new work presented by New York City Ballet during its famous week-long Stravinsky Festival in 1972, a year after the composer's death. 
Its two outer movements are danced by the four principals and a corps of 16, whereas each of the central movements is an extended duet. The first is an amazing almost acrobatic exhibition of competition and challenge, introducing grapplings and poses never seen before. The second, in extraordinary contrast, is lyrical, beautiful and moving. The first and fourth movements are brisk, witty and even jaunty— Balanchine having fun.
Critics and audiences were not the only ones to approve of Stravinsky Violin Concerto. Balanchine himself, always reluctant to discuss, let alone praise, his ballets, actually acknowledged that he was happy with it — that if he had it to do over again, he wouldn't change a step.
Miami City Ballet Premiere: October 31, 2003 at Jackie Gleason Theater; Miami Beach, FL.
*Concerto in D for Violin and Orchestra. Used by arrangement with European American Music Distributors Company, sole U.S. and Canadian agent for Schott Music GmbH & Co. KG, Mainz, Germany, publisher and copyright owner 
The performance of Stravinsky Violin Concerto, a Balanchine® Ballet, is presented by arrangement with The George Balanchine Trust and has been produced in accordance with the Balanchine Style® and Balanchine Technique® Service standards established and provided by the Trust.
Notes about the music provided by Aaron Grad, © 2020
Aaron Grad is a composer, guitarist and writer based in Seattle. Besides providing program notes for the New World Symphony, he has been the Orpheus Chamber Orchestra's program annotator since 2005 and also contributes notes to the Saint Paul Chamber Orchestra and Seattle Symphony.
Notes about the choreography provided by Miami City Ballet
The New World Symphony and Miami City Ballet graciously thank the following sponsors whose support has made this collaboration possible.
Presenting Sponsor

Supporting Sponsors
Karen Bechtel and Will Osborne
Jay Franke and David Herro
Dr. and Mrs. David F. Frankel
Ann and Graham Gund
Kristi and Dean Jernigan
Mr. and Mrs. William L. Morrison
Mr. and Mrs. Edward J. Nicoll
PwC
Ms. Judith Schalit
Susan D. Kronick and Edward Manno Shumsky
Jean and Eugene Stark
Verity Partners & Friezo Foundation
Michael Tilson Thomas, conductor
Michael Tilson Thomas is Co-Founder and Artistic Director Laureate of the New World Symphony, America's Orchestral Academy; Music Director Laureate of the San Francisco Symphony; and Conductor Laureate of the London Symphony Orchestra. In addition to these posts, he maintains an active presence guest conducting with the major orchestras of Europe and the United States.
Born in Los Angeles, Mr. Tilson Thomas is the third generation of his family to follow an artistic career. His grandparents, Boris and Bessie Thomashefsky, were founding members of the Yiddish Theater in America. His father, Ted Thomas, was a producer in the Mercury Theater Company in New York before moving to Los Angeles where he worked in films and television. His mother, Roberta Thomas, was the head of research for Columbia Pictures.
Mr. Tilson Thomas began his formal studies at the University of Southern California, where he studied piano with John Crown, and conducting and composition with Ingolf Dahl. At age 19 he was named Music Director of the Young Musicians Foundation Debut Orchestra. During this same period, he was the pianist and conductor in master classes of Gregor Piatigorsky and Jascha Heifetz and worked with Stravinsky, Boulez, Stockhausen and Copland on premieres of their compositions at Los Angeles' Monday Evening Concerts.
In 1969, after winning the Koussevitzky Prize at Tanglewood, he was appointed Assistant Conductor of the Boston Symphony Orchestra. That year he also made his New York debut with the Boston Symphony and gained international recognition after replacing Music Director William Steinberg in mid-concert. He was later appointed Principal Guest Conductor of the Boston Symphony Orchestra where he remained until 1974. He was Music Director of the Buffalo Philharmonic from 1971 to 1979 and a Principal Guest Conductor of the Los Angeles Philharmonic from 1981 to 1985. His guest conducting includes appearances with the major orchestras of Europe and the United States.
Mr. Tilson Thomas is a two-time Carnegie Hall Perspectives artist, curating and conducting series at the hall from 2003 to 2005 and from 2018 to 2019. In the most recent series, he led Carnegie Hall's National Youth Orchestra of the United States of America both at the hall and on tour in Asia, opened the Carnegie Hall season over two evenings with the San Francisco Symphony, conducted two programs with the Vienna Philharmonic and finished with a pair of concerts leading the New World Symphony.
A winner of eleven Grammy Awards, Mr. Tilson Thomas appears on more than 120 recordings. His discography includes The Mahler Project, a collection of the composer's complete symphonies and works for voice and orchestra performed with the San Francisco Symphony, in addition to pioneering recordings of music by Charles Ives, Carl Ruggles, Steve Reich, John Cage, Ingolf Dahl, Morton Feldman, George Gershwin, John McLaughlin and Elvis Costello. His recordings span repertoire from Bach and Beethoven to Debussy and Stravinsky, and from Sarah Vaughan to Metallica.
His television work includes a series with the London Symphony Orchestra for BBC Television, broadcasts of the New York Philharmonic Young People's Concerts from 1971 to 1977 and numerous productions on PBS's Great Performances. With the San Francisco Symphony, he created a multi-tiered media project, Keeping Score, which includes a television series, web sites, and radio programs. He received a Peabody Award for his SFS Media radio series The MTT Files.
Mr. Tilson Thomas's compositions are published by G. Schirmer. In 1991, he and the New World Symphony were presented in a series of benefit concerts for UNICEF in the United States, featuring Audrey Hepburn as narrator of his work From the Diary of Anne Frank, which was commissioned by UNICEF. This piece has since been translated and performed in many languages worldwide. In August 1995, he led the Pacific Music Festival Orchestra in the premiere of his composition Shówa/Shoáh, commemorating the 50th anniversary of the bombing of Hiroshima. His vocal music includes settings of poetry by Walt Whitman and Emily Dickinson, which were premiered by Thomas Hampson and Renée Fleming, respectively. In 2016, Yuja Wang premiered his piano piece You Come Here Often?.
Mr. Tilson Thomas' song cycle Four Preludes on Playthings of the Wind, a setting of Carl Sandburg's poem, was premiered in 2016 by the New World Symphony, with Measha Brueggergosman as soloist. In 2019 the piece was recorded for Medici.tv at the New World Center and given its New York premiere as part of Mr. Tilson Thomas's second Carnegie Hall Perspectives series. His first Perspectives series also featured performances of his own compositions, including Island Music for four marimbas and percussion; Notturno for solo flute and strings, featuring soloist Paula Robison; and new settings of poems by Rainer Maria Rilke. In 2020, he led the San Francisco Symphony in the world premiere of his six-part song cycle Meditations on Rilke, and he subsequently conducted the work at the Cleveland Orchestra. Additional compositions include Street Song for brass instruments; Agnegram, an overture for orchestra; and Urban Legend, a concerto for contrabassoon that was premiered by the San Francisco Symphony. In June 2020, SFS Media released an album of works composed by Mr. Tilson Thomas, featuring live concert recordings of From the Diary of Anne Frank, narrated by mezzo-soprano Isabel Leonard, and Meditations on Rilke, sung by mezzo-soprano Sasha Cooke and bass-baritone Ryan McKinny.
Mr. Tilson Thomas is an Officier de l'Ordre des Arts et des Lettres of France, is a member of the American Academy of Arts and Sciences, was Musical America's Musician of the Year and Conductor of the Year, was Gramophone magazine's Artist of the Year and has been profiled on CBS's 60 Minutes and ABC's Nightline. He has been awarded the National Medal of Arts, has been inducted into the California Hall of Fame and the American Academy of Arts and Letters, and was a 2019 recipient of the Kennedy Center Honors.
Miami City Ballet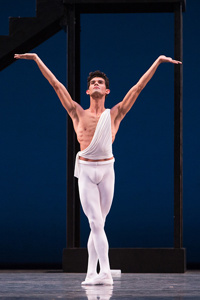 Miami City Ballet (MCB) has a diverse roster of 53 dancers and a repertoire of more than 130 works. As one of the most renowned ballet companies in the country, Miami City Ballet performs for nearly 125,000 patrons annually during its South Florida home season in Miami, Fort Lauderdale, West Palm Beach and tours to major cities domestically and internationally, including recent visits to New York City, Washington, D.C., Chicago, Los Angeles and Paris.
Miami City Ballet School, the official school of Miami City Ballet, is one of the most respected ballet training academies in America. The School trains students, ages 3-18 year-round, and grants more than $650,000 in scholarships annually. Miami City Ballet's Community Engagement programs serve more than 12,000 people annually in schools and communities; our free programs use the power of dance to uplift, teach and bring joy.
Artistic Director Lourdes Lopez leads the company. She was awarded the prestigious Dance Magazine Award in 2018 and was named one of "The Most Influential People in Dance Today." She is on the Ford Foundation Board of Trustees, the first artist to ever serve on its Board.
Miami City Ballet was founded in 1985 by Miami philanthropist Toby Lerner Ansin and Founding Artistic Director Edward Villella. It is headquartered in Miami Beach at the Ophelia & Juan Js. Roca Center, a facility designed by renowned architectural firm, Arquitectonica.
****
The John S. and James L. Knight Foundation has been a generous supporter of Miami City Ballet with over $11 million in cumulative giving since the company's founding. Knight Foundation is a national foundation with strong local roots. It invests in journalism, in the arts and in the success of cities where brothers John S. and James L. Knight once published newspapers. Its goal is to foster informed and engaged communities, which it believes are essential for a healthy democracy. For more, visit KF.org.
Major funding is also provided by the Ford Foundation, working with visionaries on the frontlines of social change worldwide.
Miami-Dade County support provided by the Miami-Dade County Department of Cultural Affairs and the Cultural Affairs Council, the Miami-Dade County Mayor and Board of County Commissioners.
Performances and programming in Miami Beach provided by the City of Miami Beach Department of Tourism and Culture, Cultural Arts Council, and the Miami Beach Mayor and City Commissioners.
Support for Miami City Ballet in the Palm Beaches generously sponsored in part by the Board of County Commissioners, the Tourist Development Council and the Cultural Council for Palm Beach County.
Broward County funding provided in part by the Broward County Board of County Commissioners of Broward County, Florida, as recommended by the Broward Cultural Council.
Sponsored in part by the State of Florida, Department of State, Division of Arts and Culture, the Florida Council on Arts and Culture, and the National Endowment for the Arts.
James Ehnes, violin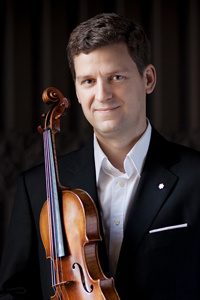 James Ehnes has established himself as one of the most sought-after violinists on the international stage. Gifted with a rare combination of stunning virtuosity, serene lyricism and an unfaltering musicality, he is a favorite guest of many of the world's most respected conductors including Vladimir Ashkenazy, Marin Alsop, Andrew Davis, Stéphane Denève, Mark Elder, Iván Fischer, Edward Gardner, Paavo Järvi, Juanjo Mena, Gianandrea Noseda, David Robertson and Donald Runnicles. His long list of orchestras he has worked with include the Boston, Chicago, London, NHK and Vienna symphonies, the Los Angeles, New York, Munich and Czech philharmonics and the Cleveland, Philadelphia, Philharmonia and DSO Berlin orchestras.
Mr. Ehnes' recent orchestral highlights include The Metropolitan Opera Orchestra at Carnegie Hall with Gianandrea Noseda, Leipzig Gewandhaus Orchestra with Alexander Shelley, San Francisco Symphony with Marek Janowski, Frankfurt Radio Symphony with Andrés Orozco-Estrada, London Symphony with Daniel Hardin, and Munich Philharmonic with Jaap van Zweden, as well as his debut with the London Philharmonic at Lincoln Center in spring 2019. In the 2019-20 season, Mr. Ehnes is Artist in Residence with the Dallas Symphony, which includes performances of the Elgar Concerto with Fabio Luisi, a play/direct program and a chamber music program. In 2017 he premiered Aaron Jay Kernis' Violin Concerto with the Toronto, Seattle and Dallas symphonies, and gave further performances of the piece with the Deutsches Symphonie-Orchester and Melbourne Symphony.
Alongside his concerto work, Mr. Ehnes maintains a busy recital schedule. He performs regularly at Wigmore Hall, Carnegie Hall, Symphony Center Chicago, Amsterdam Concertgebouw, Ravinia, Montreux, Chaise-Dieu, the White Nights Festival in St Petersburg, Verbier Festival, Festival de Pâques in Aix, and in 2018 he undertook a recital tour to the Far East, including performances in Hong Kong, Shanghai, Singapore and Kuala Lumpur.
As part of the Beethoven celebrations, Mr. Ehnes has been invited to perform the complete cycle of Beethoven Sonatas at Wigmore Hall throughout the 2019-20 season. Elsewhere he performs the Beethoven Sonatas at the Dresden Music Festival, Prague Spring Festival, Concertgebouw Amsterdam, Aspen Music Festival (as part of a multi-year residency) and Bravo! Vail Festival during his residency week also including the Violin Concerto and Triple Concerto with the Dallas Symphony and Donald Runnicles. In 2016 Mr. Ehnes undertook a cross-Canada recital tour, performing in each of the country's provinces and territories, to celebrate his 40th birthday.
As a chamber musician, Mr. Ehnes has collaborated with leading artists such as Leif Ove Andsnes, Renaud Capuçon, Louis Lortie, Nikolai Lugansky, Yo-Yo Ma, Antoine Tamestit, Jan Vogler and Yuja Wang. In 2010 he formally established the Ehnes Quartet, with whom he has performed in Europe at venues including Wigmore Hall, the Louvre Auditorium in Paris and Théâtre du Jeu de Paume in Aix, amongst others. Mr. Ehnes is the Artistic Director of the Seattle Chamber Music Society.
Mr. Ehnes has an extensive discography and has won many awards for his recordings, including a Grammy Award (2019) for his live recording of Aaron Jay Kernis' Violin Concerto with the Seattle Symphony and Ludovic Morlot, and a Gramophone Award for his live recording of the Elgar Concerto with the Philharmonia Orchestra and Andrew Davis. His recording of the Korngold, Barber and Walton violin concertos won a Grammy Award for Best Instrumental Soloist Performance and a JUNO award for Best Classical Album of the Year. His recording of the Paganini Caprices earned him universal praise, with Diapason writing of the disc, "Ehnes confirms the predictions of Erick Friedman, eminent student of Heifetz: 'there is only one like him born every hundred years.'" Recent releases include sonatas by Beethoven, Debussy, Elgar and Respighi, and concertos by Walton, Britten, Shostakovich, Prokofiev and Strauss, as well as the Beethoven Violin Concerto with the Royal Liverpool Philharmonic and Andrew Manze, which was released in 2017 on Onyx Classics.
Mr. Ehnes began violin studies at the age of five, became a protégé of the noted Canadian violinist Francis Chaplin at the age of nine, and made his orchestra debut with Montreal Symphony Orchestra at the age of 13. He continued his studies with Sally Thomas at the Meadowmount School of Music and The Juilliard School, winning the Peter Mennin Prize for Outstanding Achievement and Leadership in Music upon his graduation in 1997. He is a Fellow of the Royal Society of Canada and in 2010 was appointed a Member of the Order of Canada. Mr. Ehnes was awarded the 2017 Royal Philharmonic Society Award in the Instrumentalist category. He plays the "Marsick" Stradivarius of 1715.