Events & Tickets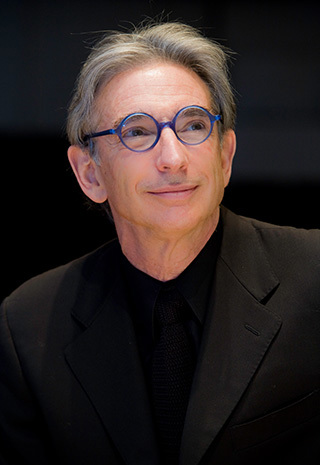 THE AMERICAN SOUND
New World Center, Michael Tilson Thomas Performance Hall
Friday, October 23 at 7:30 PM
Program
MTT's history with Copland reaches back decades to when he was premiering Copland's works in the 1960s. Join MTT—master of the American sound—as he pays tribute to his mentor and friend in this evening dedicated to the home of the free and the brave. Conjuring vast landscapes and soaring spirits, Copland's Third Symphony beautifully depicts quintessential Americana with folk-inspired melodies and its famous Fanfare for the Common Man. Ives, a visionary all his own, sets the picturesque scene for Thanksgiving Day with harvest themes and hymns that begin dissonant, but come together as one in an artful finale. 
Program
Charles Ives
(1874-1954)
Approx. Duration: 16 minutes

Thanksgiving and Forefathers' Day from A Symphony: New England Holiday (1897-1933)

Aaron Copland
(1900-1990)
Approx. Duration: 38 minutes

Molto moderato, with simple expression
Allegro molto
Andantino quasi allegretto
Molto deliberato—Allegro risoluto
Charles Ives
Thanksgiving and Forefathers' Day from A Symphony: New England Holiday (1897-1933)

Approximate duration: 16 minutes
Charles Ives received his earliest musical training from his father, who served in the Civil War as the Union's youngest bandmaster and then returned to Danbury, Connecticut, where he directed bands, orchestras and choirs. The sounds of parade bands and church hymns seeped into Ives' musical consciousness, and mind-bending games devised by his father—such as singing a song in one key but playing the accompaniment in a different key—helped shape the adventurous ears of America's first great musical maverick.
At 14 Ives became Connecticut's youngest salaried church organist. He enrolled at Yale at age 20, where his studies with Horatio Parker added a formal, European grounding to his craft, and where he branched out beyond church music and popular songs to focus on serious art music. A composition from this early stage—a Prelude and Postlude for organ, written in 1897 for Thanksgiving church services in New Haven—later grew into the Thanksgiving-themed movement from A Symphony: New England Holidays.
After graduating in 1898 Ives moved to New York, worked various insurance jobs and played in churches on the weekends. His unorthodox career began in earnest in 1902, when he withdrew from church jobs and any other public life in music. Externally, he became an industry leader in life insurance, amassing a considerable fortune in the process. Unbeknownst to the musical establishment, Ives was also constructing radical, forward-thinking scores in his leisure time, such as the work he did around 1904 to turn his earlier organ sketches into the orchestral movement Thanksgiving and Forefathers' Day.
Ives wrote his last wholly new piece in 1926, and spent his remaining years editing and revising decades worth of sketchy, scattered manuscripts. He assembled the four movements of A Symphony: New England Holidays in 1932-33, but no orchestra performed the complete work until 1954, weeks before Ives' death.
The four movements of the New England Holidays correspond to the seasons, ending with Autumn. The title of the last movement sometimes appears as Thanksgiving Day, but the full title is Thanksgiving and Forefathers' Day, the latter being a New England tradition to commemorate the landing at Plymouth Rock in December. In classic Ives fashion, snippets of hymn-tunes arise like hazy memories of an earlier time.
During a disarmingly tender passage in the middle, the orchestra meditates on the hymn tune "The Shining Shore," elaborating music that corresponds to the lines, "My days are gliding swiftly by, / And I, a pilgrim stranger, / Would not detain them as they fly – / Those hours of toil and danger." An oboe and flute trade wispy phrases over unsettled strings, and then the strings (now muted) pick up the tune, joined by the barely audible chime-tones of a celesta tolling in its own key.
Chaotic layers soon amass again, and this holiday celebration ends with a majestic Thanksgiving hymn and bells amassed to sound like "many churches, near and far."
Additional Resources
Episode on the Holidays Symphony from PBS series Keeping Score, featuring Michael Tilson Thomas
Interactive website from Keeping Score on the Holidays Symphony
Essay on Ives by biographer Jan Swafford
Study of quotations and inspiration in Thanksgiving and Forefathers' Day by composer and scholar Todd Tarantino
Aaron Copland
Symphony No. 3

(1946)


Approximate duration: 38 minutes

Aaron Copland's towering achievements in American music were rooted in the years he spent in France studying with Nadia Boulanger, the legendary pedagogue and organist. She taught Copland from 1921 to 1924, and she also introduced him to influential colleagues, including the Russian-born conductor Serge Koussevitzky. Copland's first major work upon his return to the United States was a symphony featuring organ, which Boulanger performed with Koussevitzky in Boston and with Walter Damrosch in New York. Koussevitzky became a devoted champion of Copland's music, commissioning Music for the Theatre (1925), the Piano Concerto (1926) featuring Copland as soloist and the Symphonic Ode (1929).

After the Short Symphony from 1932, later renamed Symphony No. 2, Copland moved away from abstract forms and modernist styles and focused instead on dramatic genres and folk-inspired material. Building on the success of El Salón México (1936), he cemented his populist credentials through the ballets Billy the Kid (1938), Rodeo (1942) and the Pulitzer Prize-winning Appalachian Spring (1944).

Meanwhile, Copland's colleagues wrote serious works that vied for consideration as the "Great American Symphony." Koussevitzky premiered Roy Harris' Symphony No. 3 in 1939 and William Schuman'sSymphony No. 3 in 1941, two grand compositions that endeavored to match European sophistication with American character. With the outbreak of World War II, Copland also took up more sober, patriotic projects, notably Lincoln Portrait and Fanfare for the Common Man, both from 1942. Koussevitzky offered Copland another commission, and the work that would become the Third Symphony started to take shape in 1944. Copland wrote, "I knew exactly the kind of music [Koussevitzky] enjoyed conducting and the sentiments he brought to it, and I knew the sound of his orchestra, so I had every reason to do my darndest to write a symphony in the grand manner." Copland dedicated the Symphony to "the memory of my dear friend Natalie Koussevitzky," the late wife of the conductor, and he ensured the Symphony's hallowed tone by incorporating his wartime fanfare.

The Third Symphony starts with a melody of descending intervals spelled out in quiet octaves.

When the low woodwinds and horns answer with a pair of luminous chords, the ascending perfect fifth in the upper horn line (the same leap that begins "Twinkle, Twinkle, Little Star") provides the first taste of the defining interval that resounds throughout the Symphony.

The movement arches into more lively material before closing with a subdued and disarming meditation on the introductory music.

The Allegro molto second movement functions as the Symphony's scherzo. Following fanfare-like volleys from the brass, the music continues in a spry vein characterized by figures marked "dry" and "perky." The slow movement counters with austere lines that accumulate into saturated layers of harmony. There is a bouncy, dance-like episode, and more of the clean simplicity of perfect intervals, but the dark clouds linger into the unsettled triads of the final measures.

The finale, marked "Very deliberate," emerges out of the last chord held by the lower strings. The theme of the Fanfare for the Common Man enters in the gentle scoring of flutes and clarinets, and then it repeats in a weighty brass statement, picking up in a surprising new key.

The oboe makes a subtle entrance that grows more florid, until that new music gathers steam to form the jaunty primary theme of the fast body of the movement.

The remainder of the Symphony explores the diverse possibilities of these crystalline themes, delivering an unabashed "Ode to Joy" in a modern American idiom.

 

Additional Resources

Liner notes from Detroit Symphony Orchestra recording

Leonard Bernstein's hand-marked score, from the New York Philharmonic archives

Blog post about preparing a new edition of the score from composer and copyist Philip Rothman

Scholarly article tracing Copland's music and its relationship to the "common man" in American culture

-- Copyright © 2015 Aaron Grad

Aaron Grad is a composer, guitarist and writer based in Seattle. Besides providing program notes for the New World Symphony, he has been the Orpheus Chamber Orchestra's program annotator since 2005 and also contributes notes to the Saint Paul Chamber Orchestra and Seattle Symphony.

Audio clips provided by Naxos of America, Inc. 
Michael Tilson Thomas, conductor
Michael Tilson Thomas is Co-Founder and Artistic Director Laureate of the New World Symphony, America's Orchestral Academy; Music Director Laureate of the San Francisco Symphony; and Conductor Laureate of the London Symphony Orchestra. In addition to these posts, he maintains an active presence guest conducting with the major orchestras of Europe and the United States.
Born in Los Angeles, Mr. Tilson Thomas is the third generation of his family to follow an artistic career. His grandparents, Boris and Bessie Thomashefsky, were founding members of the Yiddish Theater in America. His father, Ted Thomas, was a producer in the Mercury Theater Company in New York before moving to Los Angeles where he worked in films and television. His mother, Roberta Thomas, was the head of research for Columbia Pictures.
Mr. Tilson Thomas began his formal studies at the University of Southern California, where he studied piano with John Crown, and conducting and composition with Ingolf Dahl. At age 19 he was named Music Director of the Young Musicians Foundation Debut Orchestra. During this same period, he was the pianist and conductor in master classes of Gregor Piatigorsky and Jascha Heifetz and worked with Stravinsky, Boulez, Stockhausen and Copland on premieres of their compositions at Los Angeles' Monday Evening Concerts.
In 1969, after winning the Koussevitzky Prize at Tanglewood, he was appointed Assistant Conductor of the Boston Symphony Orchestra. That year he also made his New York debut with the Boston Symphony and gained international recognition after replacing Music Director William Steinberg in mid-concert. He was later appointed Principal Guest Conductor of the Boston Symphony Orchestra where he remained until 1974. He was Music Director of the Buffalo Philharmonic from 1971 to 1979 and a Principal Guest Conductor of the Los Angeles Philharmonic from 1981 to 1985. His guest conducting includes appearances with the major orchestras of Europe and the United States.
Mr. Tilson Thomas is a two-time Carnegie Hall Perspectives artist, curating and conducting series at the hall from 2003 to 2005 and from 2018 to 2019. In the most recent series, he led Carnegie Hall's National Youth Orchestra of the United States of America both at the hall and on tour in Asia, opened the Carnegie Hall season over two evenings with the San Francisco Symphony, conducted two programs with the Vienna Philharmonic and finished with a pair of concerts leading the New World Symphony.
A winner of eleven Grammy Awards, Mr. Tilson Thomas appears on more than 120 recordings. His discography includes The Mahler Project, a collection of the composer's complete symphonies and works for voice and orchestra performed with the San Francisco Symphony, in addition to pioneering recordings of music by Charles Ives, Carl Ruggles, Steve Reich, John Cage, Ingolf Dahl, Morton Feldman, George Gershwin, John McLaughlin and Elvis Costello. His recordings span repertoire from Bach and Beethoven to Debussy and Stravinsky, and from Sarah Vaughan to Metallica.
His television work includes a series with the London Symphony Orchestra for BBC Television, broadcasts of the New York Philharmonic Young People's Concerts from 1971 to 1977 and numerous productions on PBS's Great Performances. With the San Francisco Symphony, he created a multi-tiered media project, Keeping Score, which includes a television series, web sites, and radio programs. He received a Peabody Award for his SFS Media radio series The MTT Files.
Mr. Tilson Thomas's compositions are published by G. Schirmer. In 1991, he and the New World Symphony were presented in a series of benefit concerts for UNICEF in the United States, featuring Audrey Hepburn as narrator of his work From the Diary of Anne Frank, which was commissioned by UNICEF. This piece has since been translated and performed in many languages worldwide. In August 1995, he led the Pacific Music Festival Orchestra in the premiere of his composition Shówa/Shoáh, commemorating the 50th anniversary of the bombing of Hiroshima. His vocal music includes settings of poetry by Walt Whitman and Emily Dickinson, which were premiered by Thomas Hampson and Renée Fleming, respectively. In 2016, Yuja Wang premiered his piano piece You Come Here Often?.
Mr. Tilson Thomas' song cycle Four Preludes on Playthings of the Wind, a setting of Carl Sandburg's poem, was premiered in 2016 by the New World Symphony, with Measha Brueggergosman as soloist. In 2019 the piece was recorded for Medici.tv at the New World Center and given its New York premiere as part of Mr. Tilson Thomas's second Carnegie Hall Perspectives series. His first Perspectives series also featured performances of his own compositions, including Island Music for four marimbas and percussion; Notturno for solo flute and strings, featuring soloist Paula Robison; and new settings of poems by Rainer Maria Rilke. In 2020, he led the San Francisco Symphony in the world premiere of his six-part song cycle Meditations on Rilke, and he subsequently conducted the work at the Cleveland Orchestra. Additional compositions include Street Song for brass instruments; Agnegram, an overture for orchestra; and Urban Legend, a concerto for contrabassoon that was premiered by the San Francisco Symphony. In June 2020, SFS Media released an album of works composed by Mr. Tilson Thomas, featuring live concert recordings of From the Diary of Anne Frank, narrated by mezzo-soprano Isabel Leonard, and Meditations on Rilke, sung by mezzo-soprano Sasha Cooke and bass-baritone Ryan McKinny.
Mr. Tilson Thomas is an Officier de l'Ordre des Arts et des Lettres of France, is a member of the American Academy of Arts and Sciences, was Musical America's Musician of the Year and Conductor of the Year, was Gramophone magazine's Artist of the Year and has been profiled on CBS's 60 Minutes and ABC's Nightline. He has been awarded the National Medal of Arts, has been inducted into the California Hall of Fame and the American Academy of Arts and Letters, and was a 2019 recipient of the Kennedy Center Honors.
Christian Reif, piano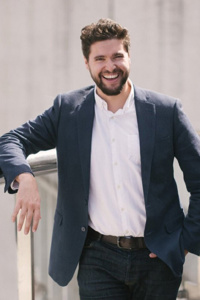 Music Director of the Lakes Area Music Festival in Minnesota, German conductor Christian Reif has quickly established a reputation for his natural musicality, innovative programming and technical command.  
Reif's 2022/23 season highlights include appearances with the Deutsches Symphonie-Orchester Berlin, Münchner Rundfunkorchester, Netherlands Radio Philharmonic Orchestra, SWR Symphonieorchester, Gävle Symphony Orchestra, Indianapolis Symphony Orchestra, Baltimore Symphony, Colorado Symphony, Louisville Orchestra, Münchner Symphoniker, Royal Scottish National Orchestra and the Hallé Orchestra. In Summer 2023, he leads concerts at the Enescu Festival, Grand Teton Music Festival and the World Youth Symphony Orchestra at Interlochen. In December 2022, he will be conducting his own arrangement of John Adams' El Niño at the Cathedral of St. John the Divine in NYC with the American Modern Opera Company.  
From 2016 to 2019, Reif was Resident Conductor of the San Francisco Symphony and Music Director of the San Francisco Symphony Youth Orchestra, after being the Conducting Fellow at the New World Symphony from 2014 to 2016 and at Tanglewood Music Center in 2015 and 2016. He studied conducting at the Mozarteum in Salzburg and at The Juilliard School in New York City. It was there that he first met his wife Julia Bullock, with whom he resides in Munich.