Events & Tickets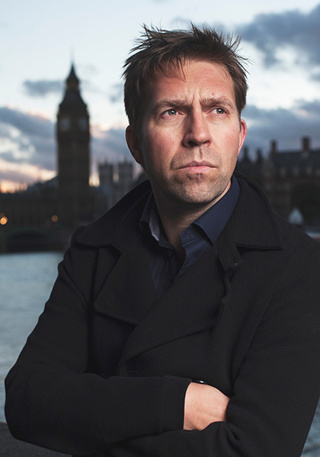 Orchestra Concert
THE FIREBIRD
New World Center
Saturday, February 17 at 7:30 PM
Sunday, February 18 at 2:00 PM
Program
Join MTT and the NWS Fellows for an evening of fantasy and magic. Igor Stravinsky, who always prioritized creative freedom over any controversy left in its wake, conjured an explosive score for The Firebird, one as enchanting as the folklore it paints. MTT leads a rare performance of the full ballet score, wickedly challenging and colorful from its triumphant hymns to the primal Infernal Dance. Hailed as a musician of "magisterial elegance, power and insight," Norwegian pianist Leif Ove Andsnes sparkles in Claude Debussy's rarely-heard, yet stunning Fantaisie. Stravinsky's Scènes de Ballet is an effervescent "portrait of Broadway" perfectly capturing the glitzy, witty and playful excitement of The Great White Way.   
This concert is sponsored in part by Micky and Madeleine Arison Family Foundation and William Strong.
Citi Pre-Concert Chat on Saturday, February 17: Join NWS Fellows for a free Pre-Concert Chat in SoundScape Park! These half-hour chats begin one hour prior to the performance. There will not be a pre-concert chat on Sunday, February 18. 
Program
Igor Stravinsky
(1882-1971)
Approx. Duration: 18 minutes

Introduction
Danses
Variation (Ballerina)
Pantomime
Pas de deux
Pantomime
Variation (Danseur)
Variation (Ballerina)
Pantomime
Danses
Apothéose
Claude Debussy
(1862-1918)
Approx. Duration: 22 minutes

Fantaisie for Piano and Orchestra, L. 73 (1889-90)

Andante ma non troppo
Lento e molto espressivo
Allegro molto
Igor Stravinsky
(1882-1971)
Approx. Duration: 44 minutes

Igor Stravinsky
Scènes de Ballet (1944)

Approximate duration: 18 minutes
The ravages of World War II and complications in international copyright law separated Stravinsky, newly settled in West Hollywood, from his old-world income sources. American presenters showed scant interest in his serious compositions, so Stravinsky adapted to his new environment by attempting a series of "popular" works. Some of the more notable efforts included a Tango from 1940, the Circus Polka from 1941 (which George Balanchine choreographed as a ballet featuring 50 elephants for the Barnum & Bailey Circus), and the Scherzo à la russe from 1944 for the Paul Whiteman Orchestra, known for its jazz-classical hybrids since premiering Gershwin's Rhapsody in Blue.
In that same vein, Stravinsky accepted a $5000 commission in 1944 to create a ballet suite that would be incorporated into a Broadway revue featuring the songs of Cole Porter. After previews in Philadelphia, The Seven Lively Arts ran for a respectable 183 performances in Broadway's Ziegfeld Theatre. According to an anecdote recounted by the musicologist Joseph Horowitz and others, the show's producer, Billy Rose, wanted the orchestrator who had prepared the Porter songs to adjust Stravinsky's contributions as well; he telegrammed, "YOUR MUSIC GREAT SUCCESS… COULD BE SENSATIONAL SUCCESS IF YOU WOULD AUTHORISE ROBERT RUSSELL BENNETT RETOUCH ORCHESTRATION… BENNETT ORCHESTRATES EVEN THE WOKS OF COLE PORTER." Stravinsky's reply: "SATISFIED WITH GREAT SUCCESS."
This dance suite, representative of Stravinsky's "neoclassical" period, is unjustly neglected. Like the more celebrated Danses concertantes, also composed during the war, Scènes de ballet churns forward with effervescent textures and wry melodies that interrupt each other capriciously. Stravinsky's deadpan humor is in rare form throughout, from the crooked parodies of "oom-pah" dance patterns to the overblown final chords.
Additional Resources
Recording on YouTube
Online score from the New York Philharmonic archives (marked by Leonard Bernstein)
Details and program note from publisher Boosey & Hawkes
Claude Debussy
Fantaisie for Piano and Orchestra, L. 73 (1889-90)

Approximate duration: 22 minutes
The Fantaisie for Piano and Orchestra that Debussy completed in 1890 was the closest he ever came to writing a concerto in the classic sense. He had arranged for it to be performed on a concert of the National Society of Music, the leading platform for contemporary French composers, but during rehearsals the conductor, Vincent d'Indy, assessed that there wasn't enough time to adequately prepare the entire work. Debussy rejected a proposal to present only the first movement and he withdrew the piece entirely from what could have been an important, career-building premiere. He tinkered with the score several more times over the following decades, but he was never satisfied enough to let it be performed or published. It only reached the public for the first time the year after he died, and it was not until 1968 that an edition appeared accounting for all of Debussy's various revisions.
Debussy's voice is present in this early Fantaisie, but it comes with a faint German accent. The most important function of the slow opening section is to introduce the theme that becomes the basis of a cyclical form, but really the most striking aspect is the harmonic fluidity that reaches faraway keys through sudden and effortless modulations—a style that takes after the German trendsetter Richard Wagner.
The piano soloist arrives with trills that usher in the fast body of the movement. It eventually takes a turn at the unifying motive, but its first contribution is to provide sparkling arpeggios that enrich the orchestral melodies. The piano takes this role through much of the Fantaisie, acting more as a collegial commentator than a spotlight-hogging star.
The pause between the first and second movements is bridged with a remarkable harmonic illusion: a lone flute re-sounds the stable keynote that closed the first movement, but then a rich piano chord reframes that pitch as a dissonant note, one that leads the way to a surprising new key a half-step lower. It's a feat of musical ingenuity worthy of Beethoven, but achieved with ingredients that have the ring of a mature Debussy.
A version of the recurring theme anchors the low end as the slow movement comes to a close, and it dovetails into a transitional passage that connects directly to a fast finale. This lively music, with its walking bass derived from the same unifying theme, sounds downright jazzy, even though such trends were still decades in the future.
Additional Resources
PDF score of the first published edition from the IMSLP Petrucci Music Library
Journal article on the Fantaisie
Timeline of Debussy's life during the period he composed the Fantaisie
Igor Stravinsky
The Firebird (1910)

Approximate duration: 44 minutes
As of 1902, Igor Stravinsky was a young law student whose musical pursuits amounted to some piano lessons and a year of private theory training. As he began to think more seriously of a life in music, he arranged to show some of his scores to Nikolai Rimsky-Korsakov, the leading teacher and tastemaker in Saint Petersburg. Rimsky-Korsakov accepted Stravinsky as a private student, steering him away from the conservatory, where the untrained 20-year-old would have stuck out. Stravinsky flourished under Rimsky-Korsakov, who was as much a second father as a teacher. With two short orchestral works from 1908, Scherzo fantastique and Fireworks, Stravinsky established himself as a worthy heir to his mentor's legendary orchestral technique.
Rimsky-Korsakov died in 1908, but another helping hand soon filled the void: Serge Diaghilev, a Russian impresario based in Paris who had assembled a new ballet company, the Ballets Russes. On the strength of Scherzo fantastique and Fireworks, Diaghilev asked Stravinsky to supply a few orchestrations for Les Sylphides, a 1909 ballet based on Chopin's music. Stravinsky's breakthrough came later that year, when Diaghilev needed a composer for a major new ballet derived from a Russian folk-tale, The Firebird. The initial choice had been Anatoly Liadov; for reasons that are not entirely clear (probably Liadov's slow pace, or his notorious indolence), Diaghilev replaced Liadov with Stravinsky. By the time the commission was confirmed in December, a group of Diaghilev collaborators, led by choreographer Michel Fokine, had already scripted a scenario for Prince Ivan's adventures with the villainous Kastchei, his 13 princesses and the mythical Firebird. Stravinsky wrote most of the music in Saint Petersburg during the spring of 1910. He then traveled to Paris for the June 25 premiere, the first performance of his music outside of Russia.
The resounding success of The Firebird launched Stravinsky's international career and paved the way for his next Ballets Russes commissions, Petrushka and The Rite of Spring. But The Firebird was, just as significantly, a point of closure for Stravinsky. In no other music is his link to Rimsky-Korsakov so palpable, especially in the handling of folk themes and in the effervescent clarity of an outsized orchestra.
The ballet begins with a mysterious and brooding introduction, emerging from a murky theme in the lower strings.
A bassoon figure connects the introduction to the first scene, which depicts the nighttime setting in the Enchanted Garden of Kastchei (the realm of the evil sorcerer) with halting and tremulous music.
A trilling crescendo heralds The Arrival of the Firebird, Pursued by Prince Ivan. Continuing into The Firebird's Dance, piccolo and E-flat clarinet contribute to the sparkling, flighty tone.
Then, a short, frantic number depicts the Capture of the Firebird by Prince Ivan, ending with a doleful viola solo.
In The Firebird's Supplications, the creature begs to be released and agrees to help the Prince in exchange for her freedom. But then the Appearance of the 13 Enchanted Princesses, set to languid, enchanting music (including a coy flute cadenza) attracts Prince Ivan's attention.
From a hidden spot, he watches The Princesses' Game with the Golden Apples—a lively section that Stravinsky labeled a scherzo—until an apple rolls into the bush where the prince is hiding.
In a short section featuring a solo horn, he returns the apple to the Princess of Unearthly Beauty, with whom he becomes smitten.
In the elegant Khorovod (Round Dance) of the Princesses, pure, tuneful melodies stand out against the sinuous turbulence associated with the ballet's supernatural elements.
Dissonant bursts of trumpets spur the Daybreak and a return to the swooping, mystical tone of Kastchei's realm. The scene becomes even more agitated as Prince Ivan Penetrates Kastchei's Palace, and tangled layers of brittle gestures represent the Magic Carillon, Appearance of Kastchei's Monster Guardians and Capture of Prince Ivan.
Heavy, sustained chords mark the Arrival of Kastchei the Immortal, and then a piercing exchange conveys the Dialogue of Kastchei and Prince Ivan.
Sweet solo voices, including violin and woodwinds, represent the Intercession of the Princesses.
A flurry builds until the Appearance of the Firebird in swooping, chromatic figures.
There is an edgy Dance of Kastchei's Retinue, Enchanted by the Firebird, which leads into the Infernal Dance of All Kastchei's Subjects, featuring the score's most violent (and memorable) passages.
Having exhausted Kastchei and his demons, the Firebird lulls them to sleep in a mesmerizing Lullaby.
The scene becomes tense again with Kastchei's Awakening, but the Firebird has revealed to Prince Ivan the secret of the sorcerer's immortality: an egg that contains his soul. The prince squeezes and tosses the egg until he finally destroys it, spelling Kastchei's Death and finally bringing the calm of Profound Darkness.
A short second scene serves as an epilogue to the ballet, in which Kastchei's evil kingdom disappears and Prince Ivan marries the Princess of Unearthly Beauty. This finale builds a simple folk-theme into a thunderous affirmation, capping the first masterpiece of Stravinsky's long and illustrious career.
Additional Resources
PDF score from the IMSLP Petrucci Music Library
Firebird costumes from the first performance to modern-day
Video from MOMA on costume designer Léon Bakst and one of his Firebird drawings

-- Copyright © 2018 Aaron Grad
Aaron Grad is a composer, guitarist and writer based in Seattle. Besides providing program notes for the New World Symphony, he has been the Orpheus Chamber Orchestra's program annotator since 2005 and also contributes notes to the Saint Paul Chamber Orchestra and Seattle Symphony.
Michael Tilson Thomas, conductor
Michael Tilson Thomas is Co-Founder and Artistic Director of the New World Symphony, America's Orchestral Academy; Music Director of the San Francisco Symphony; and Conductor Laureate of the London Symphony Orchestra. In addition to these posts, he maintains an active presence guest conducting with the major orchestras of Europe and the United States.
Born in Los Angeles, Mr. Tilson Thomas is the third generation of his family to follow an artistic career. His grandparents, Boris and Bessie Thomashefsky, were founding members of the Yiddish Theater in America. His father, Ted Thomas, was a producer in the Mercury Theater Company in New York before moving to Los Angeles where he worked in films and television. His mother, Roberta Thomas, was the head of research for Columbia Pictures.
Mr. Tilson Thomas began his formal studies at the University of Southern California where he studied piano with John Crown and conducting and composition with Ingolf Dahl. At age 19 he was named Music Director of the Young Musicians Foundation Debut Orchestra. He worked with Stravinsky, Boulez, Stockhausen and Copland on premieres of their compositions at Los Angeles' Monday Evening Concerts. During this same period he was the pianist and conductor for Gregor Piatigorsky and Jascha Heifetz.
In 1969, after winning the Koussevitzky Prize at Tanglewood, he was appointed Assistant Conductor of the Boston Symphony Orchestra. That year he also made his New York debut with the Boston Symphony and gained international recognition after replacing Music Director William Steinberg in mid-concert. He was later appointed Principal Guest Conductor of the Boston Symphony Orchestra where he remained until 1974. He was Music Director of the Buffalo Philharmonic from 1971 to 1979 and a Principal Guest Conductor of the Los Angeles Philharmonic from 1981 to 1985. His guest conducting includes appearances with the major orchestras of Europe and the United States.
His recorded repertoire of more than 120 discs includes works by composers such as Bach, Beethoven, Mahler, Prokofiev and Stravinsky as well as his pioneering work with the music of Charles Ives, Carl Ruggles, Steve Reich, John Cage, Ingolf Dahl, Morton Feldman, George Gershwin, John McLaughlin and Elvis Costello. He also recorded the complete orchestral works of Gustav Mahler with the San Francisco Symphony.
Mr. Tilson Thomas' television work includes a series with the London Symphony Orchestra for BBC Television, the television broadcasts of the New York Philharmonic Young People's Concerts from 1971 to 1977 and numerous productions on PBS' Great Performances. Mr. Tilson Thomas and the San Francisco Symphony produced a multi-tiered media project, Keeping Score, which includes a television series, web sites, radio programs and programs in schools.
In 1990 Mr. Tilson Thomas and the New World Symphony were presented in a series of benefit concerts for UNICEF in the United States, featuring Audrey Hepburn as narrator of From the Diary of Anne Frank, composed by Mr. Tilson Thomas and commissioned by UNICEF. This piece has since been translated and performed in many languages worldwide. In August 1995 he led the Pacific Music Festival Orchestra in the premiere of his composition Showa/Shoah, commemorating the 50th anniversary of the bombing of Hiroshima. Thomas Hampson premiered his settings of poetry by Walt Whitman, Renée Fleming premiered his settings of the poetry of Emily Dickinson and the San Francisco Symphony premiered his concerto for contrabassoon entitled Urban Legend. As a Carnegie Hall Perspectives Artist from 2003 to 2005, he had an evening devoted to his own compositions which included Island Music for four marimbas and percussion, Notturno for solo flute and strings and a new setting of poems by Rainer Maria Rilke. Other compositions include Street Song for brass instruments and Agnegram, an overture for orchestra.
Among his many honors and awards, Mr. Tilson Thomas is a Chevalier dans l'ordre des Arts et des Lettres of France, was Musical America's Musician of the Year and Conductor of the Year, Gramophone Magazine's Artist of the Year and has been profiled on CBS's 60 Minutes and ABC's Nightline. He has won 11 Grammy Awards for his recordings. In 2008 he received the Peabody Award for his radio series for SFS Media, The MTT Files. In 2010 President Obama awarded him the National Medal of Arts, the highest award given to artists by the United States Government.
Leif Ove Andsnes, piano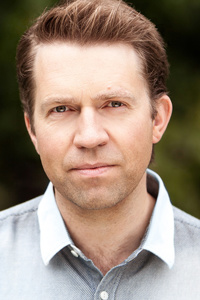 The New York Times has called Leif Ove Andsnes "a pianist of magisterial elegance, power and insight" and The Wall Street Journal named him "one of the most gifted musicians of his generation." With his commanding technique and searching interpretations, he has won worldwide acclaim, performing in the world's leading concert halls and with its foremost orchestras. Also an avid chamber musician, Mr. Andsnes is the founding director of the Rosendal Chamber Music Festival in Norway, which he launched in 2016.  Now in its third year the 2018 Festival focuses on music "In the Shadow of War, 1914 – 1918."
Throughout the 2017-18 season Mr. Andsnes is Artist in Residence with both the New York Philharmonic and Bergen Philharmonic. He also performs with orchestras across Europe and the U.S., including the Tonhalle Orchestra Zurich, Vienna Symphony, Deutsches Symphonie-Orchester Berlin, Bavarian Radio Symphony and the Orchestre Philharmonique de Radio France. In April he reunites with Michael Tilson Thomas to perform Debussy's Fantaisie for Piano and Orchestra with the Oslo Philharmonic.
With a discography which explores a diverse range of repertoire recorded over the last 25 years, Mr. Andsnes' recent releases have included the three-CD "Beethoven Journey" with the Mahler Chamber Orchestra and an album of Sibelius'  little known piano gems that France's Diapason Magazine described as "a triumph of serenity, naturalness and charm." 2018 sees the release of two new recordings: a CD of Stravinsky duos with Marc André Hamelin for Spring release, followed by an album of solo Chopin.
Mr. Andsnes has received Norway's distinguished honor, Commander of the Royal Norwegian Order of St. Olav, as well as the prestigious Peer Gynt Prize. In the last year he has been made an honorary doctorate of both New York's Juilliard School and the Bergen Conservatory.  He is also the recipient of the Royal Philharmonic Society's Instrumentalist Award and the Gilmore Artist Award. He was inducted into the Gramophone Hall of Fame in 2013 and, saluting his many achievements, Vanity Fair named Mr. Andsnes one of its "Best of the Best" in 2005.
Mr. Andsnes was born in Karmøy, Norway in 1970 and studied at the Bergen Music Conservatory under the renowned Czech professor Jiri Hlinka. He has also received invaluable advice from the Belgian piano teacher Jacques de Tiège who, like Hlinka, has greatly influenced his style and philosophy of playing.  He is currently an Artistic Adviser for the Prof. Jiri Hlinka Piano Academy in Bergen, where he gives an annual master class to participating students. Mr. Andsnes lives in Bergen and in June 2010 achieved one of his proudest accomplishments to date, becoming a father for the first time. His family expanded in May 2013 with the welcome arrival of twins.