Events & Tickets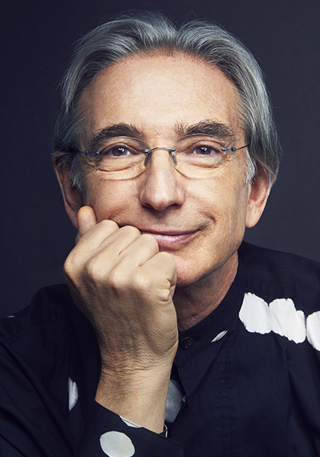 Orchestra Concert
THE GREAT: SCHUBERT'S NINTH
New World Center
Saturday, February 4 at 7:30 PM
Program
For one night only, join MTT as he honors Viennese masters and innovators in this thrilling performance at the New World Center. In her U.S. debut, soprano Asmik Grigorian captures the darkness and madness of tormented wife Maria in Alban Berg's opera Wozzeck. Great in scope and substance, Franz Schubert's final chapter to the symphonic genre is a true tour de force, as the genius songwriter infuses his expansive offering with fearless exuberance.
This concert is sponsored in part by Ximena Caminos and Alan Faena, David Edelstein of Tristar Capital, Susan D. Kronick and Edward Manno Shumsky, and Liliya "Rose" Mukhamadyarova and William Strong.
Program
Anton Webern
(1883-1945)
Approx. Duration: 13 minutes

Six Pieces for Orchestra, Op. 6b (1909; 1928 revision)

Slowly
Animated, with motion
Moderately
Very moderately
Very slowly
Slowly
Alban Berg
(1885-1935)
Approx. Duration: 20 minutes

Three Excerpts from Wozzeck, Op. 7 (1917-1922)

Langsam—March tempo
Theme and Variations
Langsam
Franz Schubert
(1797-1828)
Approx. Duration: 48 minutes

Symphony No. 9 in C major, D. 944, "The Great" (1825-26)

Andante—Allegro ma non troppo
Andante con moto
Scherzo: Allegro vivace
Allegro vivace
Anton Webern
Six Pieces for Orchestra, Op. 6b (1909; 1928 revision)

Approximate duration: 13 minutes
Arnold Schoenberg had brought about a "liberation of the dissonance" for melody and harmony, but his student Anton Webern went even further by giving timbre and duration equally significant roles in his aphoristic compositions. This aesthetic of color and condensation found appeal with an extraordinary variety of later composers, who discovered whole universes made from painstaking combinations of texture and palette, both with the traditional orchestra and other media.
The preoccupation with compression is a signature feature of Webern's works and is already apparent in his early pieces. Webern absorbed other progressive influences of the time—such as Richard Strauss and particularly Mahler, who was revered alike by Schoenberg and his fellow pupil Alban Berg—but he rapidly adopted a style of minimal gestures that markedly contrasted with the contemporary "maximalist" tendency toward gigantic works with vast orchestral forces.
Webern's meticulous pinpointing of particular instrumental sections and solo sonorities, coupled with the work's brief temporal dimensions, puts the Six Pieces on a plane utterly removed from the rhetoric of post-Romantic musical statements. In fact, when the work was first presented to the public on March 31, 1913, the concert turned into one of the legendary scandals of early Modernism, comparable to the riot sparked that same year by the premiere of The Rite of Spring. The virulent response had a devastating effect on Webern (as it did on Berg and Schoenberg, whose music, along with pieces by Zemlinsky and Mahler, was also on the program).
The pieces are abstract, yet they resonate with intense emotions. Webern had been profoundly distraught by the death of his mother in 1906 and later confessed that many of his compositions relate to that loss. From the haunting flute heard at the work's beginning, the prevailing dynamic is soft, which makes the sudden explosions of the second movement all the more shocking. 
After the haiku-like concision of the third piece (just 11 measures) comes the longest, the pivotal funeral march of the fourth that concludes with an overwhelming climax of percussion. The fifth follows like a shadowy epilogue, reassessing what remains after the devastation. The sixth piece, beginning with a stoic English horn, makes highly effective use of pauses, coming to a final rest after gentle strokes from celesta and harp.
-- Copyright © 2008 Thomas May
Alban Berg
Three Excerpts from Wozzeck, Op. 7 (1917-1922)

Approximate duration: 20 minutes
Until the age of 19, Alban Berg's only formal training in music consisted of piano lessons from the family's governess during his childhood. His early, self-guided attempts at composing focused on lieder, and he wrote some 80 songs in a Romantic style indebted to Schumann and Brahms. Berg entered a new phase in 1904, when he began seven years of private study with Arnold Schoenberg. Only 11 years separated the two composers, and Schoenberg was still finding his own voice, having yet to reach the musical realms of intuitive atonality and ultimately 12-tone composition that defined his later works. But Schoenberg was a natural leader and teacher, and the two star pupils who both joined him in 1904—Berg and Anton Webern—would remain his most celebrated disciples.
Even as Berg adopted new musical tools that opened pathways beyond tonality, he maintained vestiges of triadic harmony and expressive melody that preserved a lush Romanticism in his compositions. Schoenberg may have been the ringleader and Webern the most uncompromising practitioner within the "Second Viennese School," but now, with almost a century's hindsight, Berg's music stands out as notably attractive and durable, especially his operas: Wozzeck, first staged in 1925, and Lulu, not quite finished when Berg died in 1935.
Based on a 19th-century play by the German writer Georg Büchner, Wozzeck depicts the troubled relationship between the title character, a soldier, and his common-law wife, Marie. While Berg was waiting for a debut production to materialize, he extracted the Three Excerpts from Wozzeck heard here. They were first performed in Frankfurt in 1924, a year before the complete opera reached the stage in Berlin.
The initial excerpt from Act I begins with a languid interlude between scenes, until a military band parades by, led by a hunky drum major who catches Marie's eye. The scene continues with a lullaby that Marie sings to her daughter.
The next excerpt comes from the start of Act III, when Marie is reading aloud verses of scripture concerning adultery—which she has by this point committed with the drum major. The music unfolds as an "Invention on a Theme," consisting of variations and a fugue. (Each scene in the opera observes a formal musical structure, with Act I comprising five character pieces, Act II functioning as a symphony in five movements, and Act III constructing inventions on particular musical elements.)
The final excerpt picks up at an orchestral interlude structured as an "Invention on a Key." The dizzying chromatic ascents, coming after action in which Wozzeck has murdered Marie and then drowned himself, settles into a tragic meditation on the key of D minor. Continuing with music from the final scene, the soprano sings from a child's perspective, the nursery rhymes providing a disturbing coda as we are left facing a child orphaned by his parents' violence and deception.
Additional Resources
Video of Wozzeck with English subtitles
Synopsis of the opera
Detailed guide to the opera's music and origins
Franz Schubert
Symphony No. 9 in C major, D. 944, "The Great" (1825-26)

Approximate duration: 48 minutes
The disconnect between Franz Schubert's talent and his public recognition in his lifetime is hard to reconcile. This was a composer who produced hundreds of first-rate songs as a teenager, not to mention symphonies and chamber music, before even a note of his music had appeared in performance or in print. His songs gained a bit of traction in his lifetime, but his many attempts to break into opera were disastrous. As for his symphonies, not a single one reached the public before he died. As one publisher wrote to Schubert, in rejecting his manuscripts, 'The public does not yet sufficiently and generally understand the peculiar, often ingenious, but perhaps now and then somewhat curious procedures of your mind's creations."
Schubert's first six symphonies, composed between the ages of 16 and 21, are beautiful and original but hardly controversial, with their strong resemblances to late Haydn and early Beethoven. Schubert took a more bold approach with the symphony he began in 1822, but he abandoned it after two movements, leaving what we now know as the "Unfinished" Symphony No. 8. Perhaps coincidentally and perhaps not, he set down that symphony around the same time that he suffered through the first phase of the syphilis infection that claimed his life six years later.
A letter from 1824 attests to Schubert's continuing ambition to compose a "grand symphony," a desire that could only have been stoked further when he attended the premiere that year of Beethoven's epic Symphony No. 9. The next year, while vacationing on an Austrian lake and enjoying his best health in years, Schubert began his massive symphony in C major, the one that would eventually earn the nickname "The Great." He revised it in 1826 and sent the score to Vienna's Society of the Friends of Music, writing in his dedication, "I venture, as a native artist, to dedicate to them this, my symphony, and to commend it most politely to their protection." The society acknowledged Schubert with a small payment, but they declined to perform the unwieldy work after trying it out privately.
It is a mystery why Schubert later wrote a date of 1828 on the manuscript—perhaps to make it look fresher as he tried again to publicize it—but he made no headway with the symphony before his death that November at the age of 31. A memorial concert in December marked the first performance opportunity for a Schubert symphony, and the planners seem to have considered mounting the large C-major symphony, but they opted instead for the more manageable Symphony No. 6 (known as the "Little C major" to differentiate it from "The Great").
The numbering of Schubert's symphonies is quite a mess, so it is worth clearing up that the Symphony in C major, nicknamed "The Great," and listed as D. 944 in the comprehensive catalog by musicologist Otto Erich Deutsch, appears in various sources as Schubert's Seventh, Eighth, Ninth or even Tenth Symphony. The "Unfinished" No. 8 was actually the seventh chronologically, followed by "The Great," most often listed as No. 9 and mistakenly dated to 1828. Deutsch left a blank space (No. 7) for a missing symphony from 1825 mentioned in Schubert's letters, in the hopes that it would turn up; we now know that the 1825 project was in fact "The Great."
The fate of "The Great" finally turned in 1837, when Robert Schumann, an admirer and champion of Schubert, visited the late composer's brother in Vienna. Among the stacks of scores—music essentially deemed worthless by publishers—Schumann found several symphonies, including the 130-page manuscript of "The Great." As a journeyman critic and composer, Schumann didn't yet have an orchestra at his disposal, but his friend Felix Mendelssohn did as director of the Leipzig Gewandhaus Orchestra. Schumann forwarded the score to Mendelssohn, who finally conducted the first performance (albeit one with numerous cuts) in 1839.
Schumann was not exaggerating when he praised the symphony's "heavenly length," which can stretch to nearly an hour depending on tempos and whether sections are repeated as indicated. Somewhat like Beethoven's Seventh Symphony, Schubert's first movement places a substantial and not-so-slow introduction before the main body of the movement, with the two sections spliced neatly together through the shared motive of triplet accompaniment figures.
The second movement likewise makes a point of moving forward more purposely than most symphonic slow movements, with the tempo marked Andante con moto, or "At a walking pace, with motion." (Again Beethoven's Seventh provided a model, with its nimble Allegretto). Schubert's symphonic construct builds toward militaristic intensity, but his knack for intimate songwriting makes its presence felt too, with the oboe taking the first turn as a surrogate singer.
Schubert's Scherzo, as huge as the preceding movements, follows the boisterous and hearty template Beethoven developed in his symphonies as an answer to Haydn's more polite minuets. The scale of this movement matches the supersized scherzo from Beethoven's Ninth Symphony, but Schubert is much more effusive with his melodies, supporting them with freewheeling shifts between major and minor harmonies along the way.
In some of Schubert's most famous songs, he generated unrelenting momentum with fleet-fingered piano accompaniments. For this symphonic finale, the violins often fill the same function, churning through streams of rapid triplets in smooth slurs or brittle bursts—a workout for the performers either way. 
Additional Resources
PDF score from the IMSLP Petrucci Music Library
Guide to the Symphony from The Guardian
Video introduction to the symphony from the New York Philharmonic
-- Copyright © 2017 Aaron Grad
Aaron Grad is a composer, guitarist and writer based in Seattle. Besides providing program notes for the New World Symphony, he has been the Orpheus Chamber Orchestra's program annotator since 2005 and also contributes notes to the Saint Paul Chamber Orchestra and Seattle Symphony.
Audio clips provided by Naxos of America, Inc. 
Michael Tilson Thomas, conductor
Michael Tilson Thomas is Co-Founder and Artistic Director of the New World Symphony, America's Orchestral Academy; Music Director of the San Francisco Symphony; and Conductor Laureate of the London Symphony Orchestra. In addition to these posts, he maintains an active presence guest conducting with the major orchestras of Europe and the United States.
Born in Los Angeles, Mr. Tilson Thomas is the third generation of his family to follow an artistic career. His grandparents, Boris and Bessie Thomashefsky, were founding members of the Yiddish Theater in America. His father, Ted Thomas, was a producer in the Mercury Theater Company in New York before moving to Los Angeles where he worked in films and television. His mother, Roberta Thomas, was the head of research for Columbia Pictures.
Mr. Tilson Thomas began his formal studies at the University of Southern California where he studied piano with John Crown and conducting and composition with Ingolf Dahl. At age 19 he was named Music Director of the Young Musicians Foundation Debut Orchestra. He worked with Stravinsky, Boulez, Stockhausen and Copland on premieres of their compositions at Los Angeles' Monday Evening Concerts. During this same period he was the pianist and conductor for Gregor Piatigorsky and Jascha Heifetz.
In 1969, after winning the Koussevitzky Prize at Tanglewood, he was appointed Assistant Conductor of the Boston Symphony Orchestra. That year he also made his New York debut with the Boston Symphony and gained international recognition after replacing Music Director William Steinberg in mid-concert. He was later appointed Principal Guest Conductor of the Boston Symphony Orchestra where he remained until 1974. He was Music Director of the Buffalo Philharmonic from 1971 to 1979 and a Principal Guest Conductor of the Los Angeles Philharmonic from 1981 to 1985. His guest conducting includes appearances with the major orchestras of Europe and the United States.
His recorded repertoire of more than 120 discs includes works by composers such as Bach, Beethoven, Mahler, Prokofiev and Stravinsky as well as his pioneering work with the music of Charles Ives, Carl Ruggles, Steve Reich, John Cage, Ingolf Dahl, Morton Feldman, George Gershwin, John McLaughlin and Elvis Costello. He also recorded the complete orchestral works of Gustav Mahler with the San Francisco Symphony.
Mr. Tilson Thomas' television work includes a series with the London Symphony Orchestra for BBC Television, the television broadcasts of the New York Philharmonic Young People's Concerts from 1971 to 1977 and numerous productions on PBS' Great Performances. Mr. Tilson Thomas and the San Francisco Symphony produced a multi-tiered media project, Keeping Score, which includes a television series, web sites, radio programs and programs in schools.
In 1990 Mr. Tilson Thomas and the New World Symphony were presented in a series of benefit concerts for UNICEF in the United States, featuring Audrey Hepburn as narrator of From the Diary of Anne Frank, composed by Mr. Tilson Thomas and commissioned by UNICEF. This piece has since been translated and performed in many languages worldwide. In August 1995 he led the Pacific Music Festival Orchestra in the premiere of his composition Showa/Shoah, commemorating the 50th anniversary of the bombing of Hiroshima. Thomas Hampson premiered his settings of poetry by Walt Whitman, Renée Fleming premiered his settings of the poetry of Emily Dickinson and the San Francisco Symphony premiered his concerto for contrabassoon entitled Urban Legend. As a Carnegie Hall Perspectives Artist from 2003 to 2005, he had an evening devoted to his own compositions which included Island Music for four marimbas and percussion, Notturno for solo flute and strings and a new setting of poems by Rainer Maria Rilke. Other compositions include Street Song for brass instruments and Agnegram, an overture for orchestra.
Among his many honors and awards, Mr. Tilson Thomas is a Chevalier dans l'ordre des Arts et des Lettres of France, was Musical America's Musician of the Year and Conductor of the Year, Gramophone Magazine's Artist of the Year and has been profiled on CBS's 60 Minutes and ABC's Nightline. He has won 11 Grammy Awards for his recordings. In 2008 he received the Peabody Award for his radio series for SFS Media, The MTT Files. In 2010 President Obama awarded him the National Medal of Arts, the highest award given to artists by the United States Government.
Asmik Grigorian, soprano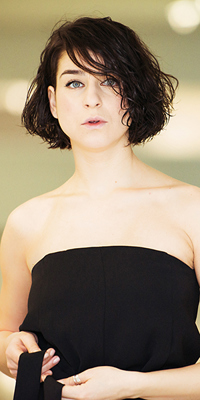 Lithuanian soprano Asmik Grigorian was born in Vilnius and studied at the Lithuanian Music and Theatre Academy, where she started her career while still a student. She made her international debut in Kristiansand, Norway in 2005 as Donna Anna in Don Giovanni, directed by Sir Jonathan Miller. The same season she gave her debut at the Lithuanian National Opera and Ballet Theatre as Violetta in La Traviata, as well as singing at the Wigmore Hall in London. 
Ms. Grigorian appears regularly at Teatro dell'opera di Roma, Oper Köln, Hamburgische Staatsoper, Theater an der Wien, Mariinsky and Mikhailovsky Theatres in St. Petersburg, Royal Swedish Opera, Staatstheater Wiesbaden, Vlaamse Opera in Ghent and Antwerp, Oper Graz, Komische Oper Berlin and at the Latvian National Opera in Riga. Her operatic roles include The Enchantress, Tatiana in Eugene Onegin, the title role in Madama Butterfly, Leonora in Il Trovatore, Rachel in La Juive, Judith in Bluebeard's Castle, Tamara in The Demon, Lisa in The Queen of Spades, the title role in Suor Angelica, Giorgetta in Il tabarro, Lauretta in Gianni Schicchi and Desdemona in Otello and Rusalka. 
Conductors with whom Ms. Grigorian has worked include Valery Gergiev, Vasily Petrenko, Gianandrea Noseda, Marc Soustrot, Martijn Brabbins, Yves Abel, Rolf Beck, Julian Reynolds, Mikhail Tatarnikov, Rafael Payare, Karen Durgaryan, Henrik Nánási, Tomáš Netopil, Tadeusz Wojciechowski, Gintaras Rinkevičius and Juozas Domarkas. She has collaborated with many stage directors, including Peter Konwitschny, Ivo van Hove, La fura dels Baus, Christof Loy, Barrie Kosky, Ingo Kerkhof, Sir Jonathan Miller, Andrejs Žagars, Robert Wilson, Dalia Ibelhauptaitė, Kristina Wuss and Vasily Barkhatov. 
Ms. Grigorian's engagements this season and beyond include Fedora and Manon Lescaut at the Royal Swedish Opera, Wozzeck at the Salzburg Festival, The Demon at the Liceu, Halka at the Theater an der Wien, Elektra at the Concertgebouw Amsterdam, and Manon Lescat, Iolanta and Forza at the Frankfurt Opera.  This performance with the New World Symphony marks her U.S. debut.
Ms. Grigorian was a founding member of Vilnius City Opera and has twice been awarded the Golden Stage Cross (the highest award for singers in Lithuania), in 2005 for her debut as Violetta and in 2010 for her performance as Mrs. Lovett in Sweeney Todd. In 2016 she was winner of the Young Female Singer prize at the International Opera Awards.