Events & Tickets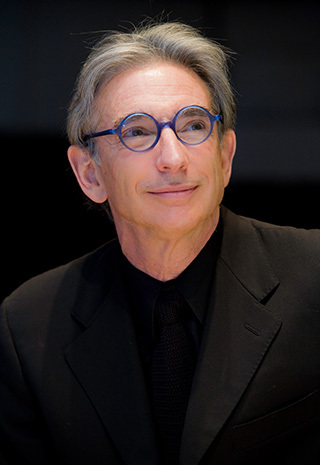 Orchestra Concert
THE MAHLER LEGACY: 5
New World Center
Saturday, January 21 at 7:30 PM
Sunday, January 22 at 2:00 PM
Program
Gustav Mahler's symphonies have changed the way we think of music. And Michael Tilson Thomas is changing the way we hear them. Six of MTT's eleven Grammy Awards celebrate his explosively fresh interpretations of these symphonic warhorses. Become a part of the magic and encounter extraordinary expression by MTT's side as he explores Mahler's Fifth Symphony, a rich panorama of life showcasing beautiful jubilation and tender bereavement, with the Fellows and several NWS alumni. Regarded by many as the finest concerto written for any instrument, Felix Mendelssohn's showstopper is a Romantic masterpiece and fitting finale to his staggering musical career. Christian Tetzlaff—one of the world's most brilliant violinists—commands the beloved concerto with scintillating technical wizardry and impassioned musicality.
This concert is sponsored in part by Ximena Caminos and Alan Faena, David Edelstein of Tristar Capital, Susan D. Kronick and Edward Manno Shumsky, and Liliya "Rose" Mukhamadyarova and William Strong.
Program
Felix Mendelssohn
(1809-1847)
Approx. Duration: 27 minutes

Concerto in E minor for Violin and Orchestra, Op. 64 (1844)

Allegro molto appassionato
Andante
Allegretto non troppo—Allegro molto vivace
Gustav Mahler
(1860-1911)
Approx. Duration: 72 minutes

Symphony No. 5 in C-sharp minor (1901-02)

Part I:
Funeral March: With a measured tread. Strict. Like a cortège
Stormy: With greater vehemence
Part II:
Scherzo: Vigorous, not too fast
Part III:                                                                                                                            
Adagietto: Very slow
Rondo—Finale: Allegro
Felix Mendelssohn
Concerto in E minor for Violin and Orchestra, Op. 64 (1844)

Approximate duration: 27 minutes
Felix Mendelssohn, grandson of the noted philosopher Moses Mendelssohn and son of a prominent banker, was afforded every opportunity to develop his considerable musical talents. As a teenager in Berlin, when he wasn't composing or mounting performances in his family's private theater, he gathered to play chamber music with other talented youngsters, including Ferdinand David, a virtuoso violinist one year his junior. The two budding stars remained lifelong friends and collaborators. 
When Mendelssohn became Music Director of the Leipzig Gewandhaus Orchestra in 1835, he invited David to join the orchestra as concertmaster. "I'd like to write a violin concerto for you next winter," Mendelssohn went on to suggest in 1838. "One in E minor sticks in my head, the beginning of which will not leave me in peace." 
The concerto gestated for six years, until Mendelssohn fleshed it out in the summer of 1844. While writing the work, he corresponded frequently with David about violin technique, even asking for additional advice after sending the score off to be published. David debuted the concerto in 1845, accompanied by Mendelssohn's orchestra. When Mendelssohn died two years later following a series of strokes, the Violin Concerto remained his last completed orchestral work. 
Mendelssohn's Violin Concerto is full of innovations in form and texture, but perhaps its most radical quality comes from what it lacks: gratuitous showmanship. While the violin protagonist certainly encounters technical challenges and brilliant passages, every gesture is at the service of a shared musical discourse with the orchestra. Some of the most magical moments are those that defy conventional responsibilities, as when the violin launches immediately into the brooding first theme. 
It leaves that same melody to the orchestra after the cadenza, instead countering with ghostly arpeggios. 
A single held bassoon note links the first movement to the second, blooming into a heartbreaking "song without words" crooned by the violin. 
As the slow movement recedes, a halting transition builds anticipation for the finale. 
The finale enters by heralding the sunny new home key of E major, until the violin dives into the flirty main theme. 
The buoyant material affords ample opportunities for glitzy passagework, while a regal contrasting theme introduces a note of grandeur. It is fitting that this last major theme reworks the rhythms and intervals of the violin's initial melody; what first appeared in the concerto as a lonely, searing question returns transformed into a knowing answer, expounded together in a mood of communal cheer.
Additional Resources
PDF score from the IMSLP Petrucci Music Library
Listening guide from the Philharmonia Orchestra
Video of Mendelssohn's more obscure Violin Concerto in D minor, composed when he was 13
Gustav Mahler
Symphony No. 5 in C-sharp minor (1901-02)

Approximate duration: 72 minutes
Gustav Mahler began his Fifth Symphony in the summer of 1901, a few months after nearly dying from an intestinal hemorrhage. By the time he returned to his summer villa to complete the symphony in 1902, his world had turned much rosier: he had met and married Alma Schindler, and she was expecting their first child. Mahler tinkered with the symphony's orchestration until the premiere performance, which he conducted in October 1904 in Cologne, and he continued to make various changes in the following years. Reflecting later about his struggles to perfect the Fifth Symphony, he wrote, "Clearly the routine I had acquired in the first four symphonies had deserted me altogether, as though a totally new message demanded a new technique."
Mahler's first four symphonies drew much of their energy from vocal music, in particular his own settings of Des Knaben Wunderhorn, with the first quoting its melodies and the next three incorporating actual singers. With the Fifth Symphony, Mahler's "new message" steered him closer to absolute music than in any previous work. One new factor in Mahler's musical thinking was counterpoint, triggered by a study of Bach's music. The Bach influence arises directly in brief fugato passages and more generally in the careful layering of simultaneous motives. On a larger scale, the work reflects the epic tradition of Beethoven's Fifth and Ninth symphonies, which, like Mahler's Fifth, journey from minor-key openings to major-key conclusions.
The somber opening movement of the Fifth Symphony, labeled Funeral March, begins with a trumpet theme of three fast notes leading into an accented downbeat, a figure that echoes Beethoven's "fate" motive from the Fifth Symphony as well as a related snippet from Mahler's Fourth Symphony. The fragment builds to a climactic ascent, joined by a thunderous chord.
Much of the movement dwells in permutations of that opening figure or in a contrasting lament from the strings.
The greatest departure comes in an episode with a new tempo characterized as "Suddenly faster. Passionate. Wild." The music is somehow sincere and grotesque at the same time, illuminating an inner facet of the slow dirge that eventually regains its hold.
Mahler grouped the symphony's five movements into three larger parts, with Part I containing the Funeral March along with its ferocious counterpart, marked "Stormy: With greater vehemence." The fervent opening passage, saturated with braying brass and winds and impassioned string melodies, dissipates into a slow and nostalgic theme that echoes aspects of the Funeral March.
Near the end, a brilliant brass chorale flirts with a noble resolution, but the chaotic and despairing music wins out—for now.
Part II of the symphony consists of a single movement: an enormous Scherzo. The vigorous horn calls and three-beat sway evoke the rustic atmosphere of a Ländler dance in the Austrian countryside.
Other passages turn more intimate and urbane, closer in spirit to a Viennese waltz.
In a letter he sent to Alma after the symphony's first rehearsal, Mahler seized on the multifaceted Scherzo as presenting a particular conundrum for conductors and audiences alike. "The Scherzo is the very devil of a movement," he wrote. "I see it is in for a peck of troubles!"
Part III of the symphony begins with the iconic Adagietto, which drapes a simple, singing melody over poignant harmonies enunciated with angelic flecks of harp.
A friend of the Mahlers, conductor Willem Mengelberg, indicated that the Adagietto was a musical love letter from Gustav to Alma; others have recognized an elegiac tint to its beauty, including Leonard Bernstein, who conducted it at a memorial service for Robert Kennedy.
The Rondo—Finale once again gives the horn a prominent role, joined at the beginning by other pastoral woodwind solos.
Then, in a sign of Bach's influence, a fugue works its way through the strings as the finale gathers momentum.
A variant of the same bright chorale that offered false promise in the second movement returns at the end, and this time it delivers the symphony to a triumphant conclusion, completing the strange and scenic journey from C-sharp minor to D major.
Even Mahler himself seemed overwhelmed by the perplexing depth and range of this symphony. "Oh, heavens," he wrote in that same letter to Alma, "what is the public to make of this chaos in which new worlds are forever being engendered, only to crumble into ruin the next moment? What are they to say to this primeval music, this foaming, roaring, raging sea of sound, to these dancing stars, to these breathtaking, iridescent and flashing breakers?"
Additional Resources
PDF score from the IMSLP Petrucci Music Library
A page from Mahler's manuscript, with his revisions in red ink
Article from The New York Times about the meaning (and tempo) of the Adagietto
-- Copyright © 2017 Aaron Grad
Aaron Grad is a composer, guitarist and writer based in Seattle. Besides providing program notes for the New World Symphony, he has been the Orpheus Chamber Orchestra's program annotator since 2005 and also contributes notes to the Saint Paul Chamber Orchestra and Seattle Symphony.
Audio clips provided by Naxos of America, Inc. 
Michael Tilson Thomas, conductor
Michael Tilson Thomas is Co-Founder and Artistic Director of the New World Symphony, America's Orchestral Academy; Music Director of the San Francisco Symphony; and Conductor Laureate of the London Symphony Orchestra. In addition to these posts, he maintains an active presence guest conducting with the major orchestras of Europe and the United States.
Born in Los Angeles, Mr. Tilson Thomas is the third generation of his family to follow an artistic career. His grandparents, Boris and Bessie Thomashefsky, were founding members of the Yiddish Theater in America. His father, Ted Thomas, was a producer in the Mercury Theater Company in New York before moving to Los Angeles where he worked in films and television. His mother, Roberta Thomas, was the head of research for Columbia Pictures.
Mr. Tilson Thomas began his formal studies at the University of Southern California where he studied piano with John Crown and conducting and composition with Ingolf Dahl. At age 19 he was named Music Director of the Young Musicians Foundation Debut Orchestra. He worked with Stravinsky, Boulez, Stockhausen and Copland on premieres of their compositions at Los Angeles' Monday Evening Concerts. During this same period he was the pianist and conductor for Gregor Piatigorsky and Jascha Heifetz.
In 1969, after winning the Koussevitzky Prize at Tanglewood, he was appointed Assistant Conductor of the Boston Symphony Orchestra. That year he also made his New York debut with the Boston Symphony and gained international recognition after replacing Music Director William Steinberg in mid-concert. He was later appointed Principal Guest Conductor of the Boston Symphony Orchestra where he remained until 1974. He was Music Director of the Buffalo Philharmonic from 1971 to 1979 and a Principal Guest Conductor of the Los Angeles Philharmonic from 1981 to 1985. His guest conducting includes appearances with the major orchestras of Europe and the United States.
His recorded repertoire of more than 120 discs includes works by composers such as Bach, Beethoven, Mahler, Prokofiev and Stravinsky as well as his pioneering work with the music of Charles Ives, Carl Ruggles, Steve Reich, John Cage, Ingolf Dahl, Morton Feldman, George Gershwin, John McLaughlin and Elvis Costello. He also recorded the complete orchestral works of Gustav Mahler with the San Francisco Symphony.
Mr. Tilson Thomas' television work includes a series with the London Symphony Orchestra for BBC Television, the television broadcasts of the New York Philharmonic Young People's Concerts from 1971 to 1977 and numerous productions on PBS' Great Performances. Mr. Tilson Thomas and the San Francisco Symphony produced a multi-tiered media project, Keeping Score, which includes a television series, web sites, radio programs and programs in schools.
In 1990 Mr. Tilson Thomas and the New World Symphony were presented in a series of benefit concerts for UNICEF in the United States, featuring Audrey Hepburn as narrator of From the Diary of Anne Frank, composed by Mr. Tilson Thomas and commissioned by UNICEF. This piece has since been translated and performed in many languages worldwide. In August 1995 he led the Pacific Music Festival Orchestra in the premiere of his composition Showa/Shoah, commemorating the 50th anniversary of the bombing of Hiroshima. Thomas Hampson premiered his settings of poetry by Walt Whitman, Renée Fleming premiered his settings of the poetry of Emily Dickinson and the San Francisco Symphony premiered his concerto for contrabassoon entitled Urban Legend. As a Carnegie Hall Perspectives Artist from 2003 to 2005, he had an evening devoted to his own compositions which included Island Music for four marimbas and percussion, Notturno for solo flute and strings and a new setting of poems by Rainer Maria Rilke. Other compositions include Street Song for brass instruments and Agnegram, an overture for orchestra.
Among his many honors and awards, Mr. Tilson Thomas is a Chevalier dans l'ordre des Arts et des Lettres of France, was Musical America's Musician of the Year and Conductor of the Year, Gramophone Magazine's Artist of the Year and has been profiled on CBS's 60 Minutes and ABC's Nightline. He has won 11 Grammy Awards for his recordings. In 2008 he received the Peabody Award for his radio series for SFS Media, The MTT Files. In 2010 President Obama awarded him the National Medal of Arts, the highest award given to artists by the United States Government.
Christian Tetzlaff, violin
An artist known for his musical integrity, technical assurance and intelligent, compelling interpretations, Christian Tetzlaff is internationally recognized as one of the most important violinists performing today.
From the outset of his career, Mr. Tetzlaff has performed and recorded a broad spectrum of the repertoire, ranging from Bach's unaccompanied sonatas and partitas to 19th-century masterworks by Mendelssohn, Beethoven and Brahms; and from 20th-century concertos by Bartók, Berg and Shostakovich to world premieres of contemporary works. Also a dedicated chamber musician, he frequently collaborates with distinguished artists including Leif Ove Andsnes, Lars Vogt and Alexander Lonquich, and is the founder of the Tetzlaff Quartet, which he formed in 1994 with violinist Elisabeth Kufferath, violist Hanna Weinmeister and his sister, cellist Tanja Tetzlaff.
Born in Hamburg in 1966, Mr. Tetzlaff was surrounded by music from an early start and his three siblings are all professional musicians. He began playing the violin and piano at age six, but pursued a regular academic education while continuing his musical studies. He did not begin intensive study of the violin until making his concert debut playing the Beethoven Violin Concerto at the age of 14. He attributes the establishment of his musical outlook to his teacher at the conservatory in Lübeck, Uwe-Martin Haiberg, who placed equal stress on interpretation and technique. Mr. Tetzlaff came to the United States during the 1985-86 academic year to work with Walter Levine at the University of Cincinnati College-Conservatory of Music and also spent two summers at the Marlboro Music Festival in Vermont.
Mr. Tetzlaff has been in demand as a soloist with most of the world's leading orchestras and conductors, establishing close artistic partnerships that are renewed season after season. He has performed with the orchestras of Chicago, Cleveland, Boston, Philadelphia, New York, San Francisco, Los Angeles, St. Louis, Pittsburgh, Montreal, Washington, D.C. and Toronto, among many others in North America, as well as with major European ensembles including the Berlin Philharmonic, London Symphony and London Philharmonic, Bavarian Radio Symphony, Vienna Philharmonic, Rotterdam Philharmonic and the Royal Concertgebouw Orchestra in Amsterdam. He also appears with the world's most prominent summer music festivals, including Verbier, Salzburg, Tanglewood and New York's Mostly Mozart.
Highlights of Mr. Tetzlaff's 2015-16 season included re-engagements with the Philadelphia Orchestra, San Francisco Symphony, Minnesota Orchestra, Orchestra of St. Luke's at Carnegie Hall, London and Israel Philharmonics and Budapest Festival Orchestra; a tour with the Gewandhaus Orchestra with performances in Leipzig, Vienna, Paris and London; and chamber music tours in North America and Europe with Lars Vogt and Tanja Tetzlaff and with Leif Ove Andsnes, Tabea Zimmermann and Clemens Hagen.
Mr. Tetzlaff was a 2010-11 Carnegie Hall Perspectives Artist, an initiative in which musicians are invited to curate a personal concert series in Carnegie and Zankel Halls through collaborations with other musicians and ensembles. His Perspectives included an appearance with the Boston Symphony during which he played concertos by Mozart, Bartók and the New York premiere of a concerto by Harrison Birtwistle; a play/conduct performance with the Orchestra of St. Luke's; a performance with the Ensemble ACJW led by Sir Simon Rattle; a concert with the Tetzlaff Quartet; and a duo-recital with violinist Antje Weithaas. He also led a Professional Training Workshop for young violinists and pianists, culminating in a young artist concert.
Mr. Tetzlaff's highly regarded recordings reflect the breadth of his musical interests and include solo works, chamber music and concertos ranging from Haydn to Bartók. His recordings include the complete Bach Sonatas and Partitas for Solo Violin for the Musical Heritage and Haenssler labels; Szymanowski's Violin Concerto No. 1 with the Vienna Philharmonic/Pierre Boulez for Deutsche Grammophon; the Schumann and Mendelssohn Violin Concertos with Frankfurt Radio Orchestra/Paavo Järvi for Edel Classics; Jorg Widmann's Violin Concerto, written for Mr. Tetzlaff, with the Swedish Radio Symphony Orchestra/Daniel Harding for Ondine; the two Shostakovich Violin Concertos with the Helsinki Philharmonic/John Storgårds for Ondine; and the Berg Lyric Suite and Mendelssohn Quartet (Op. 13) with the Tetzlaff Quartet for the CAvi label. His most recent recording is the three Brahms Piano Trios with cellist Tanja Tetzlaff and pianist Lars Vogt on the Ondine label. He recorded the three Brahms Sonatas for Violin and Piano with Lars Vogt in summer 2015, also for Ondine.
Mr. Tetzlaff currently performs on a violin modeled after a Guarneri del Gesu made by the German violin maker, Peter Greiner.