Events & Tickets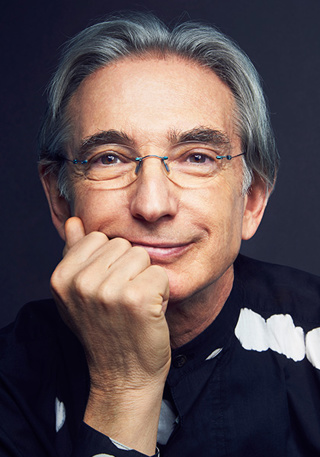 Orchestra Concert
THE MAHLER LEGACY: 9
New World Center
Saturday, May 5 at 8:00 PM
Sunday, May 6 at 2:00 PM
Program
Gustav Mahler's symphonies have changed the way we think about music. And Michael Tilson Thomas is changing the way we hear them. Six of MTT's eleven Grammy Awards celebrate his commanding interpretations of these symphonic masterworks. Witness magic as MTT explores Mahler's Ninth Symphony, a tortured swan song to love, society and life itself. The eerie, haze-like textures of avant-garde genius György Ligeti's Lontano were made famous in horror films like The Shining and Shutter Island. Relish in the last glimpse of this season's Fellows in this formidable finale to an epic 30th Anniversary Season.
This concert is sponsored in part by Micky and Madeleine Arison Family Foundation and William Strong.
Citi Pre-Concert Chat on Saturday, May 5: Join NWS Fellows for a free Pre-Concert Chat in SoundScape Park! These half-hour chats begin one hour prior to the performance. There will not be a pre-concert chat on Sunday, May 6. 
Program
György Ligeti
(1923-2006)
Approx. Duration: 10 minutes

Gustav Mahler
(1860-1911)
Approx. Duration: 90 minutes

Symphony No. 9 in D major (1909-10)

Andante comodo
In the tempo of a leisurely Ländler: Somewhat clumsy and very rough.
Rondo-Burleske: Allegro assai. Very defiant.
Adagio: Very slow and still withholding
György Ligeti
Lontano (1967)

Approximate duration: 10 minutes
In the 1960s György Ligeti retreated from the mainstream of total serialism as espoused by Pierre Boulez and others. Instead he forged a new style of "micropolyphony," a way of describing the many strands of fine-grained, nearly imperceptible counterpoint that amass into larger sonic events. This technique bore fruit in such scores as Atmosphères (1961), Requiem (1963–5) and Lux aeterna (1966), works that achieved special acclaim after appearing in Stanley Kubrick's 1968 film, 2001: A Space Odyssey.
With Lontano, composed in 1967, Ligeti continued his experiments with micropolyphony. Here the effect is more spacious and distant, in line with the Italian title that translates as "far away" or "from a distance." This work again caught the ears of Stanley Kubrick, who used it during the spooky scene in The Shining in which the boy Danny first sees the ghosts of twin sisters. (Martin Scorcese also used Lontano in the score for his 2010 thriller Shutter Island, set in an asylum.)
At the beginning of Lontano, and again at key junctures, the orchestra unifies for a single held pitch, the tone color morphing ever so subtly as different instruments join in and drop off.
As the motives and textures spread out and diversify, they sometimes jell into combinations so smooth and still that they resemble Renaissance church music. As Ligeti explained in a note, "The polyphony in itself is almost imperceptible, but its harmonic effect represents the intrinsic musical action: what is on the page is polyphony, but what is heard is harmony."
Lontano exploits the full pitch compass of the symphony orchestra, including passages that superimpose the extreme upper and lower ranges (the latter augmented with contrabassoon and contrabass clarinet). The continual expansions and contractions of the sonic field reinforce the sense of distance.
Additional Resources
Online score for Lontano
Details and program note from publisher Schott
Essay on Kubrick's use of Ligeti's music in film scores
Distance as Illusion in György Ligeti's Lontano: Musical analysis by Stefan Kac
Ligeti profile for The New Yorker by Alex Ross (who wrote of Lontano, "The music hovers out of reach, teasingly imprecise, yet viscerally beautiful. Each sonority hangs in the air like the smile of the Cheshire cat.")
Gustav Mahler
Symphony No. 9 in D major (1909-10)

Approximate duration: 90 minutes
In his lifetime, Gustav Mahler was known primarily as an elite conductor. He had studied piano and composition at the Vienna Conservatory (and we can tell from a surviving student work that he was experimenting with chamber music modeled after Brahms), but once his conducting career took off he narrowed the focus of his composing to two genres exclusively: songs and symphonies.
Rising rapidly through conducting jobs in smaller cities, Mahler was only 28 when he earned his first prestigious post directing the Royal Hungarian Opera in Budapest. From 1897 to 1907 he occupied one of the most influential podiums in Europe, leading the Vienna Court Opera, and in his last years he made his mark in the New World, directing the Metropolitan Opera and New York Philharmonic. He always kept up his composing on the side and upon his death at 50, he left a legacy of nine enormous symphonies, plus the symphonic song cycle The Song of the Earth and most of a Tenth Symphony.
Mahler did most of his composing during summer vacations in the Austrian Alps. Returning from his first Metropolitan Opera season in 1908, he drafted The Song of the Earth, an orchestral song-cycle that was his Ninth Symphony in all but name. In the wake of Beethoven, Schubert and Bruckner, it was no wonder that Mahler might hesitate to declare a Ninth Symphony; none of those composers lived to write a Tenth. But the next summer, back in Austria after another New York season, Mahler concentrated on sketching a true Symphony No. 9. He completed the orchestration by April of 1910, during a successful first season as Music Director of the New York Philharmonic. Upon returning to Europe that summer, Mahler conducted the premiere of his Eighth Symphony—the last of his own works he would hear—and he sketched movements for a Tenth Symphony. He also learned that his wife, Alma, was having an affair with the young architect Walter Gropius, a heartbreak that sent Mahler to consult with Sigmund Freud.
Mahler returned to New York for the 1910-11 orchestral season, but his work on the podium was cut short by what appeared to be fatigue-induced illness in February. It turned out to be an infection in his heart and he died in Vienna three months later. With the Tenth Symphony left incomplete, the Ninth stood as Mahler's swan song. It debuted on June 26, 1912, with Bruno Walter (a Mahler protégé) conducting the Vienna Philharmonic.
Mahler's Ninth Symphony is awash with suggestions of death, but it is hardly alone in that regard among his works. The Second Symphony took its nickname from an earlier song Mahler adapted for the last movement, Resurrection, and the three hammer strikes of the "Tragic" Sixth Symphony represented a premonition, according to Alma Mahler, of the three tragedies of 1907, including their daughter's death. To treat the Ninth Symphony as some sort of deathbed confession would be an oversimplification, since Mahler was in relatively good health and spirits at the time he wrote it. Still, the diagnosis of his heart condition had brought his mortality uncomfortably close and the fateful numbering of a Symphony No. 9 had a resonance that could not be ignored.
The strongest sign of Mahler's leave-taking comes in the form of a quotation. In several places—most prominently in the heart-wrenching tune of the Adagio finale—Mahler incorporated the gesture of three notes descending stepwise. This motive matches the opening melody of Beethoven's Piano Sonata No. 26, "Les Adieux" ("The Farewell"), composed in honor of an absent patron. In the score, Beethoven wrote the German word for farewell, Lebewohl, over those three notes; in Mahler's symphony, each recurrence of the motive seems to recall that wistful word.
The Ninth Symphony begins and ends, atypically, with slow movements. The first movement introduces a broad D-major melody that rocks between two notes—avoiding, for the time being, the final step down that would complete the "Farewell" gesture.
Variants of the same theme veer into the minor key, setting up a recurring conflict in this monumental first movement.
The more buoyant second movement takes the shape of a Ländler, a rustic country dance from Austria. Once again, the initial melody references the three notes that spell "Farewell," this time bouncing on the second note before stepping down again.
These same ideas return later in more unstable forms, with the keys changing capriciously while themes stack up in disjointed layers. 
The third movement is labeled Rondo-Burleske; the "Rondo" refers to a particular structure oriented around a recurring theme, while the "Burleske" suggests music of an exaggerated, over-the-top quality. The mood shifts are extreme, flashing instantly from the heft of a Bach-like fugue one moment to a giddy trifle of a dance theme the next.
Coming out of a slower passage that contains traces of the "Farewell" pattern, the re-entry to original tempo passes through a surreal series of fragments that seize upon and reinterpret familiar motives.
The drama of the Ninth Symphony comes to a head in the final Adagio movement. Here the "Farewell" gesture blooms into a full-throated melody delivered by an impassioned string ensemble. The way the first note is repeated and drawn out gives the theme a marked similarity to the "Eventide" hymn tune, familiar as the melody of "Abide with Me."
In Beethoven's sonata, the third note of the "Farewell" motive is accompanied by an unexpected minor chord instead of the stable tonic chord; in Mahler's treatment, the gesture likewise defies tonal expectations by modulating to new keys. The harmonic ground shifts constantly under it, as if refusing to accept any resting point as a finality.
As the Symphony reaches its reluctant conclusion, time seems to slow down and the textures strip down to unadorned lines. From this precipice, a new theme enters, a self-quotation from Mahler's Kindertotenlieder (Songs on the Death of Children). The violins intone the closing phrases of the cycle's fourth song, which ruminates on the fantasy that the children are not dead, but only out for a long walk.
The text that corresponds to the violin melody provides an alternative escape to the ever-descending "Farewell"—it reads, "We'll catch up to them on those hills. / In the sunshine the day is fair."
The movement ends by settling gently on D-flat major, a half-step lower than where the Symphony began and unmistakably closer to death.
Additional Resources
PDF score from the IMSLP Petrucci Music Library
Master's thesis analyzing the Adagio finale and its "Farewell" implications
Video listening guide from Philharmonia Orchestra
Lecture on Mahler's Ninth by Leonard Bernstein

-- Copyright © 2018 Aaron Grad
Aaron Grad is a composer, guitarist and writer based in Seattle. Besides providing program notes for the New World Symphony, he has been the Orpheus Chamber Orchestra's program annotator since 2005 and also contributes notes to the Saint Paul Chamber Orchestra and Seattle Symphony.
Michael Tilson Thomas, conductor
Michael Tilson Thomas is Co-Founder and Artistic Director of the New World Symphony, America's Orchestral Academy; Music Director Laureate of the San Francisco Symphony; and Conductor Laureate of the London Symphony Orchestra. In addition to these posts, he maintains an active presence guest conducting with the major orchestras of Europe and the United States.
Born in Los Angeles, Mr. Tilson Thomas is the third generation of his family to follow an artistic career. His grandparents, Boris and Bessie Thomashefsky, were founding members of the Yiddish Theater in America. His father, Ted Thomas, was a producer in the Mercury Theater Company in New York before moving to Los Angeles where he worked in films and television. His mother, Roberta Thomas, was the head of research for Columbia Pictures.
Mr. Tilson Thomas began his formal studies at the University of Southern California, where he studied piano with John Crown, and conducting and composition with Ingolf Dahl. At age 19 he was named Music Director of the Young Musicians Foundation Debut Orchestra. During this same period, he was the pianist and conductor in master classes of Gregor Piatigorsky and Jascha Heifetz and worked with Stravinsky, Boulez, Stockhausen and Copland on premieres of their compositions at Los Angeles' Monday Evening Concerts.
In 1969, after winning the Koussevitzky Prize at Tanglewood, he was appointed Assistant Conductor of the Boston Symphony Orchestra. That year he also made his New York debut with the Boston Symphony and gained international recognition after replacing Music Director William Steinberg in mid-concert. He was later appointed Principal Guest Conductor of the Boston Symphony Orchestra where he remained until 1974. He was Music Director of the Buffalo Philharmonic from 1971 to 1979 and a Principal Guest Conductor of the Los Angeles Philharmonic from 1981 to 1985. His guest conducting includes appearances with the major orchestras of Europe and the United States.
Mr. Tilson Thomas is a two-time Carnegie Hall Perspectives artist, curating and conducting series at the hall from 2003 to 2005 and from 2018 to 2019. In the most recent series, he led Carnegie Hall's National Youth Orchestra of the United States of America both at the hall and on tour in Asia, opened the Carnegie Hall season over two evenings with the San Francisco Symphony, conducted two programs with the Vienna Philharmonic and finished with a pair of concerts leading the New World Symphony.
A winner of eleven Grammy Awards, Mr. Tilson Thomas appears on more than 120 recordings. His discography includes The Mahler Project, a collection of the composer's complete symphonies and works for voice and orchestra performed with the San Francisco Symphony, in addition to pioneering recordings of music by Charles Ives, Carl Ruggles, Steve Reich, John Cage, Ingolf Dahl, Morton Feldman, George Gershwin, John McLaughlin and Elvis Costello. His recordings span repertoire from Bach and Beethoven to Debussy and Stravinsky, and from Sarah Vaughan to Metallica.
His television work includes a series with the London Symphony Orchestra for BBC Television, broadcasts of the New York Philharmonic Young People's Concerts from 1971 to 1977 and numerous productions on PBS's Great Performances. With the San Francisco Symphony, he created a multi-tiered media project, Keeping Score, which includes a television series, web sites, and radio programs. He received a Peabody Award for his SFS Media radio series The MTT Files.
Mr. Tilson Thomas's compositions are published by G. Schirmer. In 1991, he and the New World Symphony were presented in a series of benefit concerts for UNICEF in the United States, featuring Audrey Hepburn as narrator of his work From the Diary of Anne Frank, which was commissioned by UNICEF. This piece has since been translated and performed in many languages worldwide. In August 1995, he led the Pacific Music Festival Orchestra in the premiere of his composition Shówa/Shoáh, commemorating the 50th anniversary of the bombing of Hiroshima. His vocal music includes settings of poetry by Walt Whitman and Emily Dickinson, which were premiered by Thomas Hampson and Renée Fleming, respectively. In 2016, Yuja Wang premiered his piano piece You Come Here Often?.
Mr. Tilson Thomas' song cycle Four Preludes on Playthings of the Wind, a setting of Carl Sandburg's poem, was premiered in 2016 by the New World Symphony, with Measha Brueggergosman as soloist. In 2019 the piece was recorded for Medici.tv at the New World Center and given its New York premiere as part of Mr. Tilson Thomas's second Carnegie Hall Perspectives series. His first Perspectives series also featured performances of his own compositions, including Island Music for four marimbas and percussion; Notturno for solo flute and strings, featuring soloist Paula Robison; and new settings of poems by Rainer Maria Rilke. In 2020, he led the San Francisco Symphony in the world premiere of his six-part song cycle Meditations on Rilke, and he subsequently conducted the work at the Cleveland Orchestra. Additional compositions include Street Song for brass instruments; Agnegram, an overture for orchestra; and Urban Legend, a concerto for contrabassoon that was premiered by the San Francisco Symphony. In June 2020, SFS Media released an album of works composed by Mr. Tilson Thomas, featuring live concert recordings of From the Diary of Anne Frank, narrated by mezzo-soprano Isabel Leonard, and Meditations on Rilke, sung by mezzo-soprano Sasha Cooke and bass-baritone Ryan McKinny.
Mr. Tilson Thomas is an Officier de l'Ordre des Arts et des Lettres of France, is a member of the American Academy of Arts and Sciences, was Musical America's Musician of the Year and Conductor of the Year, was Gramophone magazine's Artist of the Year and has been profiled on CBS's 60 Minutes and ABC's Nightline. He has been awarded the National Medal of Arts, has been inducted into the California Hall of Fame and the American Academy of Arts and Letters, and was a 2019 recipient of the Kennedy Center Honors.
Dean Whiteside, conductor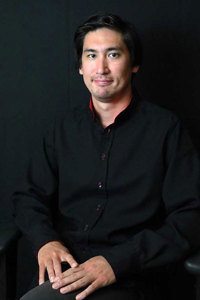 Dean Whiteside was born in New York City and trained in Vienna at the University of Music and Performing Arts. He is a former New World Symphony Conducting Fellow. Mr. Whiteside is founder and director of the Nashville Sinfonietta, hailed by The Tennessean as "a virtuoso band." He opened the Blair School of Music's 2013-14 season directing a multimedia realization of Haydn's Seven Last Words of Our Savior on the Cross called "innovative" by The Tennessean and "deeply meditative and satisfyingly original" by ArtsNash. 
Mr. Whiteside's European debut came in 2011 after winning the Jorma Panula Blue Danube Masterclass and Competition. He has conducted orchestras such as the Boston Symphony, Danish National Symphony, Jacksonville Symphony, Juilliard Orchestra, Opéra Orchestre National Montpellier, Orlando Philharmonic, Polish Baltic Philharmonic, Sibiu Philharmonic, Tonhalle Orchestra Zurich, Tokyo Philharmonic, Wiener Kammerorchester and Zagreb Philharmonic, as well as the Vanderbilt Orchestra on a five-city tour of China. He has served as Cover Conductor to the Dallas Symphony and San Francisco Symphony.
Mr. Whiteside is the winner of the American Prize in Conducting and received second prize and the Zagreb Philharmonic Orchestra Award at the Sixth International Competition of Young Conductors Lovro von Matačić. Other awards include the 2017 Mahler Conducting Fellowship, Bruno Walter Memorial Foundation Conducting Scholarship, Croatian Composers' Society Award, David Effron Conducting Fellowship, Bayreuth Festival Scholarship and David Rabin Performance Prize. He has received fellowships from the Aspen Music Festival, Atlantic Music Festival, Cabrillo Festival of Contemporary Music and Castleton Festival.
Mr. Whiteside has worked closely with such conductors as Bertrand de Billy, Fabio Luisi, Lorin Maazel, Jun Märkl, Kurt Masur, Jorma Panula, Leonard Slatkin and Robert Spano. He began his conducting studies with Robin Fountain at Vanderbilt University.