Events & Tickets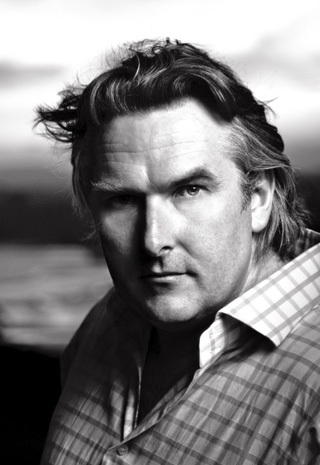 Orchestra Concert,WALLCAST® Concert
THE MAHLER LEGACY: THE SONG OF THE EARTH
New World Center, Michael Tilson Thomas Performance Hall
Saturday, April 23 at 8:00 PM
Sunday, April 24 at 2:00 PM
Program
MTT returns to offer his unrivaled interpretation of Mahler that has earned him six of his eleven Grammy Awards. Penned during the most despondent time in Mahler's life, The Song of the Earth is a personal reflection of his pain and relentless reminiscing, giving voice to his loneliness and surrendering to mortality. Joining MTT for what Bernstein called Mahler's "greatest symphony," is Grammy Award-winner and "luminous standout" Sasha Cooke and powerhouse tenor and Principal Met Opera Artist Simon O'Neill. John Cage seeks to "imitate nature in her manner of operation" with his avant-garde ways in this one-act ballet, which will be enhanced by a stunning visual treatment. 
**The Saturday, April 23 performance will be presented as a WALLCAST™ concert, presented by Citi®, in SoundScape Park.**
Program
John Cage
(1912-1992)
Approx. Duration: 15 minutes

Prelude I
Winter
Prelude II
Spring
Prelude III
Summer
Prelude IV
Fall
Finale (Prelude I)
Visualization conceived by Michael Tilson Thomas
Video design by Clyde Scott
Lighting design by Luke Kritzeck
Gustav Mahler
(1860-1911)
Approx. Duration: 60 minutes

The Song of the Earth (1908-09)

The Drinking Song of Earth's Sorrow
The Lonely One in Autumn
Of Youth
Of Beauty
The Drunkard in Spring
The Farewell
John Cage
The Seasons (1947)

Approximate duration: 15 minutes
John Cage was one of most influential composers of the 20th century. From early in his career, he challenged the sonic limits of music, using everyday items as percussion instruments and doctoring pianos with foreign objects to create exotic new sonorities. He went on to redefine the very structure and sound of composed music, introducing silence and random operations of chance, and creating music that merged Asian philosophy with the Western canon. He is most famous for the characteristic composition 4'33", in which the performer "plays" a note-less score for four minutes and 33 seconds. 
After studies with Henry Cowell and Arnold Schoenberg, among others, Cage moved to Seattle in 1937 to work as a rehearsal pianist for dance and theater classes. There he met Merce Cunningham, the dancer and choreographer who would become his most significant collaborator and lifelong partner. In 1947 Cunningham premiered the ballet The Seasons at New York's Ziegfeld Theatre, accompanied by Cage's debut score for orchestra. (Cage first composed the music for piano before orchestrating the full score with help from Lou Harrison and Virgil Thomson.) The nine sections reflect Cage's new interest in Indian aesthetics while following a rigorous scheme based on fixed proportions of time. 
The Seasons opens with a prelude that dwells in stark repeated gestures and spacious silences to prepare Winter, which snaps in with a loud jolt. The initial turbulence soon gives way to an austere patchwork of phrases and hovering tones. A second prelude ushers in the more dynamic palette of Spring, capped by a surprisingly ferocious group outburst—a tangle of bouncing arpeggios for the bright upper winds, harp and piano, joined by the strings for a final disjointed melody. The third prelude hovers in a languorous haze of thick chords until Summer emerges with a certain sweetness, building harmonized themes over a halting waltz. A beautiful and strikingly exposed passage features delicate phrases traded between piano and celesta, with the part designed for one performer to cover both instruments. The fourth prelude brings a drier and more brittle aesthetic before Fall descends heavily with a stomping marcato progression propelled by the brass. The first prelude returns as the finale, closing the cycle of The Seasons with a breathy whisper of flute. 
Additional Resources 
Video of the New World Symphony performing The Seasons 
Behind the scenes video about rehearsing The Seasons 
Program notes and details on the work from John Cage's site 
Site for John Cage centennial festival presented by the New World Symphony
Gustav Mahler
The Song of the Earth (1908-09)

Approximate duration: 60 minutes
1907 was a turning point in Mahler's life. In the course of that terrible year, one of his daughters died, he lost his dream job at the Vienna Court Opera and he was diagnosed with a dangerous heart defect. He soon left Europe for a fresh start in New York, where he made his conducting debut at the Metropolitan Opera on January 1, 1908. 
Mahler's busy schedule as a conductor limited his composing mainly to his summer vacations, when he would retreat to the Austrian Alps. In the summer of 1908, he used that time to draft Das Lied von der Erde (The Song of the Earth), an orchestral song-cycle that was his Ninth Symphony in all but name. Mahler was spooked by the thought of declaring a true Symphony No. 9, considering the fates of Beethoven, Schubert and Bruckner, none of whom lived to complete a tenth. Mahler seemed to have tricked fate, since his next project the following summer, actually titled Symphony No. 9, could really be seen as his tenth. Alas, he could not escape so easily; he began a Symphony No. 10, but it remained unfinished when he developed an infection in his heart and died at the age of 50. He did not live long enough to hear The Song of the Earth, which his protégé Bruno Walter introduced six months after Mahler's death. 
Mahler's inspiration for The Song of the Earth was a recently published volume of poetry, Die chinesische Flöte (The Chinese Flute), in which the poet Hans Bethge rendered ancient Chinese verses in German. In light of recent tragedies, Mahler resonated with the profound and mournful messages in the old poems, as in these lines from "The Drinking Song of Earth's Sorrow," which he set as his first movement: "The song of sorrow shall ring laughingly through your souls. / When sorrow nears, the soul's gardens lie a waste; / joy and song wither and die. / Life is dark, as is death." 
Before The Song of the Earth, half of Mahler's previous symphonies involved singing in some form or another. (The precedent goes back to Beethoven, who capped his Ninth Symphony with the "Ode to Joy" featuring vocal soloists and a chorus.) The Song of the Earth went further than any previous symphony, however, with all six movements designed to feature a vocal soloist, alternating between tenor and mezzo-soprano. 
The opening movement strikes a tone to match the drinking song from the poet Li Po (also known as Li T'ai‑po), born in Sichuan Province in 701, during the Tang Dynasty. The music is sometimes rowdy and sometimes maudlin, driven forward by a rustic motive first blasted by the four horns together at a fortissimo dynamic. 
The mezzo-soprano takes over for the second movement, "The Lonely One in Autumn," based on a poem by Qian Qi (incorrectly attributed in Begthe's volume to another Tang Dynasty poet, Chang Tsi). Here the tone becomes more introspective, growing out of a contemplative oboe solo in the introduction supported by murmuring, muted violins, to set the scene in which "Blue mists of autumn creep over the lake" and "frost covers all the grass." 
In a glorious passage supported by bubbling harp arpeggios, the singer appeals to the "sun of love" to "shine again" and dry the "bitter tears." The hopeful moment soon passes, and the oboe and slurred violin accompaniment reappear to close out the movement. 
The third movement, "Of Youth," diverts away from the cycle's heavy emotions into another Li Po drinking song, this one depicts a joyful gathering of friends. With pentatonic melodies and an orchestration that features triangle and piccolo, this movement makes the work's Chinese inspiration more explicit. 
The next selection, "Of Beauty," takes another nostalgic look at a happier scene as captured by Li Po. To begin, "young maidens pick flowers," depicted in music concentrated in the orchestra's upper range. 
Later in the movement, the "handsome young men" gallop in to proud, bombastic music. 
This tipsy triptych within the center of The Song of the Earth concludes with one last Li Po drinking song, although one that begins to acknowledge a more sobering reality, asking, "If life is but a dream, / why then toil and worry?" The end of that question is punctuated by the tenor's leap up to a high, stabbing A. 
A passage with solos for violin and piccolo corresponds to a dialogue between the drunkard and a bird, confirming the arrival of spring. 
All that has come before serves to prepare the final movement, "The Farewell," which accounts for nearly half of The Song of the Earth. After a haunting introduction filled with ritualistic incantations from the oboe, the mezzo-soprano is instructed to deliver her first lines "in a narrator's tone, without expression," accompanied by free-flowing flute and a whisper of cello. 
The text in this movement combines verses by Mong Kao-Jen and Wang Wei, friends and contemporaries who addressed each other in their respective poems, each meditating on the other's absence. Tellingly, Mahler replaced the closing lines from Begthe's translation with his own new final stanza. Originally, the text concluded, "The Earth is the same everywhere / And forever, forever, the white clouds …" Mahler expanded upon these lines so that the cycle would end, "Everywhere the dear earth / blooms in spring and grows green anew! / Everywhere and forever, / blue is the horizon!
Forever … forever …" This farewell is thus intertwined with the idea of renewal, reflected in a musical form that comes to rest, again and again, and restarts on some version of the opening music. In the end, the mezzo-soprano clears away those dark thoughts as she sings a final ode to spring and eternal renewal, fading away with repetitions of the word "forever." 
Additional Resources 
Description and texts from Keeping Score, a project of the San Francisco Symphony 
A video introduction to The Song of the Earth by Leonard Bernstein 
Website tracing the evolution from the original Chinese poems to Mahler's final German text 
Essay by conductor Bruno Walter on Mahler and Bruckner 
-- Copyright © 2016 Aaron Grad 
Aaron Grad is a composer, guitarist and writer based in Seattle. Besides providing program notes for the New World Symphony, he has been the Orpheus Chamber Orchestra's program annotator since 2005 and also contributes notes to the Saint Paul Chamber Orchestra and Seattle Symphony.
Audio clips provided by Naxos of America, Inc.
Michael Tilson Thomas, conductor
Michael Tilson Thomas is Co-Founder and Artistic Director Laureate of the New World Symphony, America's Orchestral Academy; Music Director Laureate of the San Francisco Symphony; and Conductor Laureate of the London Symphony Orchestra. In addition to these posts, he maintains an active presence guest conducting with the major orchestras of Europe and the United States.
Born in Los Angeles, Mr. Tilson Thomas is the third generation of his family to follow an artistic career. His grandparents, Boris and Bessie Thomashefsky, were founding members of the Yiddish Theater in America. His father, Ted Thomas, was a producer in the Mercury Theater Company in New York before moving to Los Angeles where he worked in films and television. His mother, Roberta Thomas, was the head of research for Columbia Pictures.
Mr. Tilson Thomas began his formal studies at the University of Southern California, where he studied piano with John Crown, and conducting and composition with Ingolf Dahl. At age 19 he was named Music Director of the Young Musicians Foundation Debut Orchestra. During this same period, he was the pianist and conductor in master classes of Gregor Piatigorsky and Jascha Heifetz and worked with Stravinsky, Boulez, Stockhausen and Copland on premieres of their compositions at Los Angeles' Monday Evening Concerts.
In 1969, after winning the Koussevitzky Prize at Tanglewood, he was appointed Assistant Conductor of the Boston Symphony Orchestra. That year he also made his New York debut with the Boston Symphony and gained international recognition after replacing Music Director William Steinberg in mid-concert. He was later appointed Principal Guest Conductor of the Boston Symphony Orchestra where he remained until 1974. He was Music Director of the Buffalo Philharmonic from 1971 to 1979 and a Principal Guest Conductor of the Los Angeles Philharmonic from 1981 to 1985. His guest conducting includes appearances with the major orchestras of Europe and the United States.
Mr. Tilson Thomas is a two-time Carnegie Hall Perspectives artist, curating and conducting series at the hall from 2003 to 2005 and from 2018 to 2019. In the most recent series, he led Carnegie Hall's National Youth Orchestra of the United States of America both at the hall and on tour in Asia, opened the Carnegie Hall season over two evenings with the San Francisco Symphony, conducted two programs with the Vienna Philharmonic and finished with a pair of concerts leading the New World Symphony.
A winner of eleven Grammy Awards, Mr. Tilson Thomas appears on more than 120 recordings. His discography includes The Mahler Project, a collection of the composer's complete symphonies and works for voice and orchestra performed with the San Francisco Symphony, in addition to pioneering recordings of music by Charles Ives, Carl Ruggles, Steve Reich, John Cage, Ingolf Dahl, Morton Feldman, George Gershwin, John McLaughlin and Elvis Costello. His recordings span repertoire from Bach and Beethoven to Debussy and Stravinsky, and from Sarah Vaughan to Metallica.
His television work includes a series with the London Symphony Orchestra for BBC Television, broadcasts of the New York Philharmonic Young People's Concerts from 1971 to 1977 and numerous productions on PBS's Great Performances. With the San Francisco Symphony, he created a multi-tiered media project, Keeping Score, which includes a television series, web sites, and radio programs. He received a Peabody Award for his SFS Media radio series The MTT Files.
Mr. Tilson Thomas's compositions are published by G. Schirmer. In 1991, he and the New World Symphony were presented in a series of benefit concerts for UNICEF in the United States, featuring Audrey Hepburn as narrator of his work From the Diary of Anne Frank, which was commissioned by UNICEF. This piece has since been translated and performed in many languages worldwide. In August 1995, he led the Pacific Music Festival Orchestra in the premiere of his composition Shówa/Shoáh, commemorating the 50th anniversary of the bombing of Hiroshima. His vocal music includes settings of poetry by Walt Whitman and Emily Dickinson, which were premiered by Thomas Hampson and Renée Fleming, respectively. In 2016, Yuja Wang premiered his piano piece You Come Here Often?.
Mr. Tilson Thomas' song cycle Four Preludes on Playthings of the Wind, a setting of Carl Sandburg's poem, was premiered in 2016 by the New World Symphony, with Measha Brueggergosman as soloist. In 2019 the piece was recorded for Medici.tv at the New World Center and given its New York premiere as part of Mr. Tilson Thomas's second Carnegie Hall Perspectives series. His first Perspectives series also featured performances of his own compositions, including Island Music for four marimbas and percussion; Notturno for solo flute and strings, featuring soloist Paula Robison; and new settings of poems by Rainer Maria Rilke. In 2020, he led the San Francisco Symphony in the world premiere of his six-part song cycle Meditations on Rilke, and he subsequently conducted the work at the Cleveland Orchestra. Additional compositions include Street Song for brass instruments; Agnegram, an overture for orchestra; and Urban Legend, a concerto for contrabassoon that was premiered by the San Francisco Symphony. In June 2020, SFS Media released an album of works composed by Mr. Tilson Thomas, featuring live concert recordings of From the Diary of Anne Frank, narrated by mezzo-soprano Isabel Leonard, and Meditations on Rilke, sung by mezzo-soprano Sasha Cooke and bass-baritone Ryan McKinny.
Mr. Tilson Thomas is an Officier de l'Ordre des Arts et des Lettres of France, is a member of the American Academy of Arts and Sciences, was Musical America's Musician of the Year and Conductor of the Year, was Gramophone magazine's Artist of the Year and has been profiled on CBS's 60 Minutes and ABC's Nightline. He has been awarded the National Medal of Arts, has been inducted into the California Hall of Fame and the American Academy of Arts and Letters, and was a 2019 recipient of the Kennedy Center Honors.
Sasha Cooke, mezzo-soprano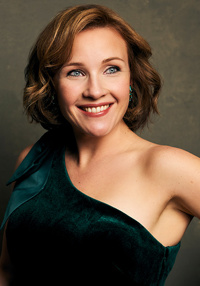 Two-time Grammy Award-winning mezzo-soprano Sasha Cooke has been called a "luminous standout" (The New York Times) and "equal parts poise, radiance and elegant directness" (Opera News). She is sought after by the world's leading orchestras, opera companies and chamber music ensembles for her versatile repertoire and commitment to new music.
In the 2021-22 season, Ms. Cooke returns to the Metropolitan Opera for her role debut as Cherubino in The Marriage of Figaro, under the baton of Yannick Nézet-Séguin. On the concert stage, she joins the Boston Symphony first for performances of Janáček's Glagolitic Mass, conducted by Jakub Hrůša, and then again as Margret in Wozzeck, both in Boston and on tour at Carnegie Hall under the baton of Andris Nelsons. She also joins the Minnesota Orchestra for Mahler's Songs of a Wayfarer and subsequently for Mahler's Symphony No. 8, the latter conducted by Osmo Vänskä. Additionally, she performs Michael Tilson Thomas' Meditations on Rilke with the Los Angeles Philharmonic, conducted by the composer; scenes from Nadia Boulanger's Faust et Hélène with the Houston Symphony, led by Fabien Gabel; Berlioz's Les nuits d'été with the Netherlands Radio Philharmonic Orchestra, led by Karina Canellakis; Beethoven's Symphony No. 9 with the Detroit Symphony; Mahler's Symphony No. 2 Resurrection with the Oregon Symphony; Jake Heggie's The Work at Hand and Elgar's Sea Pictures with the St. Louis Symphony Orchestra, led by Gemma New; Mahler's Songs of a Wayfarer with the New World Symphony and a holiday concert with the Wheeling Symphony. Finally, she gives a solo recital at the Tucson Desert Song Festival, joined by pianist Myra Huang, where she premieres a new work by Jennifer Higdon.
This season also marks the release of Ms. Cooke's new CD, entitled how do I find you, on the Pentatone label. The recording, which features songs by Caroline Shaw, Nico Muhly, Missy Mazzoli and Jimmy Lopez, among others, is intended as a tribute to both the struggles and hopes of artists that have been wrought by the pandemic. All 17 songs were written in 2020. Ms. Cooke performs the world premiere on January 30, 2022, as part of the San Francisco Symphony's Great Performers Series, before giving subsequent recitals at the Shriver Hall Concert Series and elsewhere, with pianist Kirill Kuzmin.
Ms. Cooke has performed with opera companies worldwide, including the Metropolitan Opera, Opéra National de Bordeaux, Los Angeles Opera, Seattle Opera, Houston Grand Opera, Dallas Opera, Gran Teatre del Liceu, Israeli Opera and English National Opera. During her career, she has been engaged by over 70 orchestras under leading conductors such as Yannick Nézet-Séguin, Gustavo Dudamel, Bernard Haitink, James Levine, Edo de Waart, Trevor Pinnock, Harry Bicket, Pinchas Zukerman, Gerard Schwarz, Riccardo Frizza, Sir Mark Elder, and Krzysztof Urbański. A devoted interpreter of new music, Ms. Cooke has premiered works by Mark Adamo, Mason Bates, William Bolcom, Pierre Jalbert, Laura Kaminsky, Lowell Liebermann, Nico Muhly, John Musto, Marc Neikrug, Kevin Puts, Augusta Read Thomas and Joby Talbot.
As a dedicated recitalist, Ms. Cooke was presented by Young Concert Artists in her widely acclaimed New York and Washington debuts at Carnegie's Zankel Hall and the Kennedy Center. She has also appeared in recital at Alice Tully Hall, Wigmore Hall, Kennedy Center and 92nd Street Y. Her recordings can be found on the Hyperion, BIS, Chandos, Pentatone, Naxos, Bridge Records, Yarlung, GPR Records, and Sono Luminus labels. Most recently she appears on recordings including Intonations: Songs from the Violins of Hope by Jake Heggie and Gene Scheer on Pentatone, L'enfance du Christ with Sir Andrew Davis and the Melbourne Symphony on Chandos, Bates' The (R)evolution of Steve Jobs on Pentatone which won the 2019 Grammy Award for Best Opera Recording, Mahler's Second Symphony with Osmo Vänskä and the Minnesota Orchestra on BIS, Michael Tilson Thomas' Meditations on Rilke with the San Francisco Symphony which won the 2021 Grammy Award for Best Classical Compendium and Sasha Cooke LIVE, a collection of her performances at the Music@Menlo chamber music festival released on their label.
Sasha Cooke is a graduate of Rice University and The Juilliard School. She also attended the Music Academy of the West, Aspen Music Festival, Ravinia Festival's Steans Music Institute, Wolf Trap Foundation, Marlboro Music Festival, Metropolitan Opera's Lindemann Young Artist Development Program, and Seattle Opera and Central City Opera's Young Artist Training Programs.
Simon O'Neill, tenor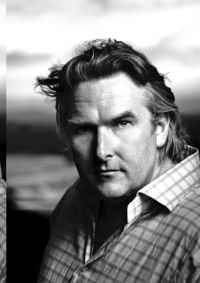 A native of New Zealand, Simon O'Neill has established himself as one of the finest heldentenors on the international stage. He is a principal artist with the Metropolitan Opera, the Royal Opera House, Covent Garden, Teatro alla Scala and both the Bayreuth and Salzburg Festivals, appearing with a number of illustrious conductors including James Levine, Riccardo Muti, Valery Gergiev, Sir Antonio Pappano, Daniel Barenboim, Pietari Inkinen, Pierre Boulez, Sir Charles Mackerras, Sir Colin Davis, Daniele Gatti, Edo de Waart, Fabio Luisi, Donald Runnicles, Sir Simon Rattle, Thomas Hengelbrock and Christian Thielemann. 
Mr. O'Neill's performance as Siegmund in Die Walküre at the Royal Opera House, Covent Garden with Mr. Pappano, Teatro alla Scala and Berlin Staatsoper with Mr. Barenboim, at the Metropolitan Opera with Mr. Runnicles in the celebrated Otto Schenk production returning with Luisi in the Lepage Ring Cycle and in the Götz Friedrich production at Deutsche Oper Berlin with Sir Rattle were performed to wide critical acclaim. He was described in the international press as "an exemplary Siegmund, terrific of voice," "THE Wagnerian tenor of his generation" and "a turbo-charged tenor." 
Notable debuts have included the Royal Opera House (2005) as Jenik in The Bartered Bride with Mr. Mackerras, the Salzburg Festival (2005) in The Magic Flute with Mr. Muti, the Metropolitan Opera (2006) as the Gran Sacerdote in Idomeneo with Mr. Levine, Opera Australia (2009) as Sergei in Shostakovich's Lady Macbeth of Mtsensk with Mr. Armstrong, Siegmund in Die Walküre at Teatro alla Scala (2010) with Mr. Barenboim and the Bayerische Staatsoper with Mr. Nagano (2013), the Bayreuth Festival in the title roles of Lohengrin with Mr. Nelsons (2010) and Parsifal with Mr. Gatti (2011), Chairman Mao in Nixon in China with Mr. Renes with the San Francisco Opera (2012), and the Wiener Staatsoper (2012) in the title role of Parsifal with Mr. Thielemann. 
Mr. O'Neill made his Bayreuth festival debut in the title of Lohengrin in the new Hans Neuenfels production and returned as Parsifal in the celebrated Stefan Herheim production. Other recent engagements have included opening La Scala's season as Siegmund in Die Walküre with Mr. Barenboim, the Wiener Staatsoper with Mr. Welser-Möst, his return as Siegmund in the celebrated Keith Warner Ring Cycle, Lohengrin, Fidelio, Stolzing in Die Meistersinger von Nürnberg and the title role of Parsifal in the Stephen Langridge production at the Royal Opera House Covent Garden, the Tambourmajor in Wozzeck with Mr. Levine at the Metropolitan Opera, Erik in The Flying Dutchman at the Ravinia Festival with Mr. Conlon and the Chicago Symphony, Otello in Houston, Cavaradossi in Tosca in Tokyo, Berlin and Hamburg, Fidelio and Die Walküre at Houston Grand Opera and Hamburg Staatsoper. He also made his debut in the role of Siegfried in concert performances of Götterdämmerung with the Orquesta Sinfonica Galicia, reprised Parsifal with the Balthasar-Neumann Ensemble and Hengelbrock at Teatro Real Madrid and returned to Opera Australia and Houston Grand Opera as Verdi's Otello. 
Mr. O'Neill's diary of forthcoming engagements include Cavaradossi in Tosca and Beethoven's Missa Solemnis in New Zealand, The Song of the Earth in San Francisco and at Carnegie Hall with Michael Tilson Thomas and the San Francisco Symphony, Act I of Die Walküre in concert in Adelaide, Mahler's Symphony No. 8 in Tokyo and his debut in concert as the title role in Tristan und Isolde with Pietari Inkinen. Mr. O'Neill returns to Accademia di Santa Cecilia as Florestan in Fidelio, the Auckland Philharmonia as Otello, Berlin Staatsoper for Die Walküre with Mr. Barenboim, the Berlin Philharmonic with Sir Rattle and Bayerischer Staatsoper with Mr. Petrenko and Houston for Götterdämmerung, Turandot and Tannhäuser with Mr. Summers, and he performs Gurrelieder with Mr. Runnicles. 
At extremely short notice Mr. O'Neill made his debut in the title role of Verdi's Otello in concert at the Barbican with the London Symphony Orchestra, conducted by Sir Colin Davis (2009). His performance was widely acclaimed by critics, who described his musical and dramatic portrayal of the infamous protagonist as "thrilling," "a triumph," "an immense performance," and "a tremendous debut in the title-role, giving notice that he is the best heroic tenor to emerge over the last decade." 
Mr. O'Neill has appeared in many of the world's leading concert halls including Carnegie Hall for The Song of the Earth with Mr. Levine and The Met Orchestra and Missa Solemnis with the Boston Symphony, Florestan in Fidelio at both the Salzburg Festival and BBC Proms with Mr. Barenboim and with the National Symphony Orchestra and Mr. Eschenbach at the Kennedy Center, Gurrelieder in the BBC Proms at the Royal Albert Hall, The Song of the Earth and Parsifal in concert at Accademia Nazionale di Santa Cecilia with Messrs. Pappano and Gatti, Act III of Parsifal with Mr. Nelsons and the Bayerischer Rundfunks Orchestra at the Munich Herkulesaal,  Der Freischütz with Sir Colin Davis and the London Symphony Orchestra, Janáček's Glagolitic Mass with Charles Dutoit at Tokyo's NHK Hall and with Mr. Boulez in the BBC Proms at the Royal Albert Hall, Mahler's Symphony No.8 at the Sydney Opera House with Mr. Ashkenazy and Beethoven's Symphony No. 9 for the reopening of London's Royal Festival Hall. He also had the honor of touring Europe with Daniel Barenboim and the West-Eastern Divan Orchestra performing Act I of Die Walküre in concert and performing complete the Ring Cycle with the Staatskapelle Berlin at the BBC Proms. 
Grammy nominated, Mr. O'Neill's discography includes his debut solo award winning album; Father and Son, Wagner Scenes and Arias (Lohengrin, Parsifal, Siegmund and Siegfried) with Pietari Inkinen and the NZSO for EMI, the title role of Parsifal on Blu-ray and DVD with Sir Antonio Pappano from Covent Garden, the title role of Otello and Max in Der Freischütz with Sir Colin Davis for LSO Live, Die Walküre on Blu-ray and DVD with Daniel Barenboim from La Scala, The Magic Flute for the Salzburg Festival Mozart 25 DVD with Riccardo Muti, Mahler's Symphony No. 8 with Vladimir Ashkenanzy and the Sydney Symphony, Beethoven Symphony No. 9 with Deutsche Kammerphilharmonie and Paavo Järvi and the Montreal Symphony Orchestra with Kent Nagano, Frank Martin's Der Sturm with the Netherlands Radio Symphony and Thierry Fischer, Chausson's Le Roi Arthus with Leon Botstein and the BBC Symphony Orchestra and most recently Voices of German Opera from EMI. 
Mr. O'Neill is an alumnus of the University of Otago, Victoria University of Wellington, the Manhattan School of Music and the Juilliard Opera Center. He is a Fulbright Scholar, was awarded the 2005 Arts Laureate of New Zealand and was a grand finalist in the 2002 Metropolitan Opera National Auditions, returning as guest artist in 2007. He also appears on the 1998 New Zealand one-dollar performing arts postage stamp.