Events & Tickets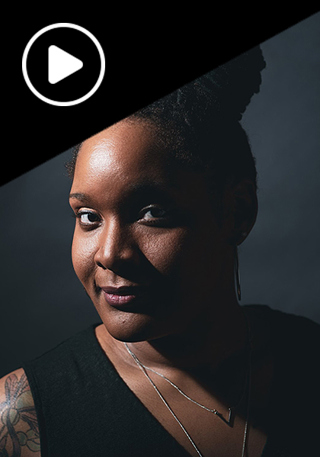 Orchestra Concert
This is America
Online Event
Saturday, April 17, 2021 at 7:30 PM ET
Program
Sponsored by:

Conductor Edwin Outwater returns to lead an all-American Music program, featuring today's leading voices across the nation. Vocalist, pianist and composer PaviElle French makes her NWS debut performing her own A Requiem for Zula, a symphony dedicated to her mother. Viet Cuong's Wax and Wire is inspired by sculptor Michael Gard, and Gabriella Smith's Riprap is a mini-concerto for marimba.
NWS thanks its 2020-21 donors.
Program
Gabriella Smith
(b. 1991)
Approx. Duration: 9 minutes

Riprap for Marimba and String Quartet (2013)

Charlie Rosmarin, marimba
Christina Choi, violin I; Zachary Ragent, violin II
Marlea Simpson, viola; Vivian Chang, cello
Christopher Cerrone
(b. 1984)
Approx. Duration: 9 minutes

Elizabeth Lu, flute/alto flute; Jesse Gilday, bass clarinet
Kevin Ritenauer, percussion; Thomas Steigerwald, piano
Chelsea Sharpe, violin; Jacquelyn O'Brien, viola
Ben Fryxell, cello
Giancarlo Castro D'addona
(b. 1980)
Approx. Duration: 10 minutes

Festival Quintet (2021; NWS commission)

Gianluca Farina, Morgen Low, trumpet
Corbin Castro, horn
Arno Tri Pramudia, trombone
Andrew Abel, tuba
Charlie Rosmarin, drumset
Viet Cuong
(b. 1990)
Approx. Duration: 7 minutes

Wax and Wire for Clarinet, Violin, Cello and Piano (2014)

Jesse McCandless, clarinet; Carson Marshall, violin
Amy Sunyoung Lee, cello; Wesley Ducote, piano
PaviElle French
Orchestrated by Michi Wiancko
Approx. Duration: 17 minutes

A Requiem for Zula (2018)

Z's Groove
The Journey
Into the Light
Out of the Darkness
Omnipresent
Unconditionally
Get Free
Ms. French
A Requiem for Zula was commissioned by The Saint Paul Chamber Orchestra (MN). The commission was made possible by the American Composers Forum Grant.  
Gabriella Smith
Riprap for Marimba and String Quartet (2013)

Approximate duration: 9 minutes
Gabriella Smith identifies herself as both a composer and environmentalist, with much of her music written in response to the climate crisis so as to "provide listeners with an emotional connection to the natural world in a plea for action." A graduate of the Curtis Institute of Music and currently a doctoral candidate at Princeton University, she has already become one of the most in-demand composers of her generation.
Smith composed Riprap in 2013 for marimba and string quartet or string orchestra, taking her title from those piles of chunky boulders that are placed along a shore's edge to protect against erosion. The writing heightens the changeability of the marimba and especially the stringed instruments, with their many variations on the sliding technique of glissando: plucked and bowed, fast and slow, ethereal and discordant. Different articulations and mallet selections expand the marimba's sonic range too, from rolled bass chords that blend into the continuity of string sound to a brittle rattling sound played with wooden dowels. The ensemble reaches a form of unity near the end, only to have it dissolve into unrooted sliding once more.
Christopher Cerrone
The Night Mare (2011)

Approximate duration: 9 minutes
Since completing his studies at the Manhattan School of Music and Yale University, Christopher Cerrone has become one of his generation's most accomplished composers. A finalist for the Pulitzer Prize in 2014 and the winner of the Rome Prize in 2015, Cerrone has written for the Los Angeles Chamber Orchestra, the Calder Quartet, Third Coast Percussion, Eighth Blackbird and the Albany Symphony, where he was a composer-in-residence. Cerrone wrote the following program note.
Nightmares have long inspired artists to embrace the surreal, the disorderly, the senseless—that nebulous yet recognizable concept known as "the unconscious." When I came across "Nightmares," a short lecture by the Argentine writer Jorge Luis Borges, I was intrigued by his sharply contrasting view of nightmares. Borges accepts that nightmares are a chaotic flash of surreal images remembered from our waking hours, but what was important—artistically—to him was the act of remembering a nightmare—the story that our waking mind only later concocts, with a beginning, middle, and ending.
In my own The Night Mare, the opening sounds are half-remembered sonic fragments of my daily ritual: breathing, noisy clicks, the drone of an idling train. As the piece progresses, these elements are organized into more recognizable and familiar musical elements: first harmonies, then a haunting, recurring melody that forms in the piano and is coated in a hazy texture by the ensemble. The electronics (which are all derived from a field recording of a train) emphasize the blurred lines between the heard and half-heard (what is a train, and what is a flute?) until the work blooms into fully realized musical textures in which all of these elements finally cohere—if only for a moment.
At that moment of coherence, there is a short and sudden shift. Much the way sounds of waking life enter the end of our dreams, this new element jolts the piece into another climax: an abrupt awakening.
The Night Mare is dedicated to my friend and teacher Ingram Marshall, whose straightforward and effective use of electronics inspired me to explore that field in the first place.
                – Christopher Cerrone
Giancarlo Castro D'addona
Festival Quintet (2021; NWS commission)

Approximate duration: 10 minutes
Specially composed for the Beer and Brass concert, the Festival Quintet is a work that invites the audience to have a great sensory experience with this concert. The work begins with a dynamic and sparkling introduction alluding to a TV commercial exposing the main theme, which will be implicit throughout the entire work.
A pause marks the beginning of the slow part, which evokes the search for the perfect mixture of flavors to achieve the final product. The main theme—now exposed with a different harmony—reflects the knowledge that elaboratively passes through generations, continuing to transform over the time; the past and present converge and continue innovating in the future. The following theme first played by the tuba reflects the moment of tasting beer and discovering the variety of elements that make it unique.
The combination of Latin-Caribbean rhythms and Eastern-influenced melodies make allusion not only to the broadness of beer and the brewing industry, but also to Miami as a world-known capital where diverse cultures meet. The final coda brings these various themes together to finish with the same explosion of energy that was heard at the beginning of the work.
                – Giancarlo Castro D'addona
Viet Cuong
Wax and Wire for C
larinet, Violin, Cello and Piano

(2014)


Approximate duration: 7 minutes

As a high schooler playing percussion and clarinet, Viet Cuong was a self-described "band geek" who recalls how "the high school band room was where I found my place as a person." Through his studies at the Peabody Conservatory, Curtis Institute and now Princeton University (where he is finishing a PhD), Cuong has built on his love of writing for wind ensembles to become an accomplished composer of concert music in all forms, including orchestral works commissioned and performed by the Albany Symphony, New York Philharmonic and many other top ensembles. Cuong wrote the following program note for Wax and Wire, written for the Music from Copland House Ensemble for CULTIVATE 2014.

About a year ago, I was introduced to the figurative wire sculptures of Michael Gard. Though his sculptures are made of metal wire, many of them are depictions of dancers in gentle poses that impart a delicate quality to their innately harsh material. Gard describes his artistic process: "Each figure begins as a block of clay and a spool of wire. The clay is sculpted. This sculpture is reproduced in wax. Individual lengths of wire are woven and knotted stitch-by-stitch around the wax form. Finally, the wax is melted away, leaving a rigid figure, both light and strong."

The wax sculpture provides a firm foundation, but disappears from the final work, becoming at first soft and then formless. The wire, at first bent to the will of the wax, preserves the structure, but in a way that gives bounce to the remarkably intricate skeleton. Wax and Wire is a translation of Gard's process, using musical "smears" as an aural representation of such duality. The smears are constructed of chromatic scales in the piano that are successively destabilized by quartertone embellishments in the clarinet, and then by glissandi in the violin. By the end, these smears melt away, revealing a transformation of a rigid idea presented earlier in the piece.

                – Viet Cuong
PaviElle French
A Requiem for Zula (2018)

Approximate duration: 17 minutes
Born into a musical family in the historically Black neighborhood of Rondo in Saint Paul, Minnesota, PaviElle French has brought her lifelong influences from '70s soul and R&B into her wide-ranging and powerful work as a singer, songwriter, poet and theater artist. Commissioned by the Saint Paul Chamber Orchestra, A Requiem for Zula was French's first foray into concert music, created with mentorship from composer Lembit Beecher and orchestrated by Michi Wiancko. French wrote the following note for the premiere performance during the Tapestry19 festival in 2019.
Brown as the Earth.
Bright as the Sun.
Her beautiful smile touched everyone.
I honor you with these words of my song.
Her name was Zula Young.
I am so proud and humbled to bring you A Requiem for Zula. To be playing a piece that speaks of my mother's life and legacy is something that I could never imagine. And this is something, as a musician, that I have always dreamed of doing… playing my music with an orchestra.
I wanted to write a piece that encompassed what I knew of my mother's life, focusing on the way she made me feel, the way she touched anyone on her life's path and the colors and warmth that come to mind when I think of her. I feel like this piece wrote itself. I opened up and it flowed out... and in my mind that means it's meant to be. Crafting the music and lyrics was a rite of passage.
I had to grow very quickly as a musician and adapt to writing for instruments that I don't play. Having Lembit Beecher and Michi Wiancko as mentors for this project was absolutely imperative and enlightening. I didn't even think about what I may have needed to know but, when I had questions or needed an ear, they were there with encouragement and sound advice.
As it marks eight years since her passing on February 10, 2011, this is my way of creating her monument, to be shared to the world, for the world. My mother loved music, especially jazz and instrumental music. Every movement was suited to her tastes and the sounds I remember her playing as I was growing up. This is her song, which tells quite a bit of her story and also my story that began after her untimely departure. I write/speak about my mom often to keep her alive. This piece is a step forward in my healing, acknowledgement of and gratitude for my mother's light in this world. I am thankful for all of you who have wished me well in this journey and beyond.
                – PaviElle French
-- © 2021 Aaron Grad
Aaron Grad is a composer, guitarist and writer based in Seattle. Besides providing program notes for the New World Symphony, he has been the Orpheus Chamber Orchestra's program annotator since 2005 and also contributes notes to the Saint Paul Chamber Orchestra and Seattle Symphony.
Edwin Outwater, conductor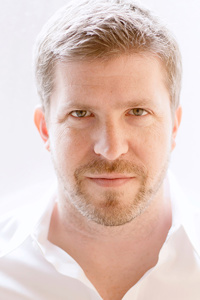 Edwin Outwater is a visionary conductor who is reinventing the concert experience with major orchestras and institutions throughout the world. Equally adept at interpreting canonical masterworks, premiering new commissions, and connecting audiences with repertoire beyond the mainstream, he is, in the words of Michael Tilson Thomas, "one of the most innovate conductors on the scene today."
Mr. Outwater's recent projects include Sound Health, a collaboration with soprano Renée Fleming, The Kennedy Center and the National Institutes of Health, as well as a jazz version of Mussorgsky's Pictures at an Exhibition with Wynton Marsalis, the Jazz at Lincoln Center Orchestra and the Chicago Symphony. He also appeared with the Orchestra of St. Luke's at Carnegie Hall in a concert for families featuring a world premiere of composer Caroline Shaw, narrated by actor John Lithgow. Mr. Outwater's long association with the San Francisco Symphony continued with S&M2, a collaboration with Metallica and the opening performance at San Francisco's new Chase Center arena
As Music Director of the Kitchener-Waterloo Symphony from 2007-17, Mr. Outwater revitalized the orchestra and brought it international acclaim. He led notable world premieres from a wide range of composers, including Nico Muhly, Nicole Lizée, Richard Reed Parry, Owen Pallett, and many others. His Intersections series connected orchestral music to other disciplines, including quantum physics, neuroscience, literature, film, food, and yoga. It also featured a diverse array of artists from all musical genres, from cellist Johannes Moser to Inuit throat-singer Tanya Tagaq. In 2016 he created "Hack The Orchestra," the first ever orchestra hackathon that challenged young programmers to create new content for the concert experience. At the end of this tenure as Music Director, he was named Music Director Laureate of the orchestra.
Mr. Outwater's recent debuts include The Philadelphia Orchestra, Pittsburgh Symphony, Orchestra of St. Luke's at Carnegie Hall, Nagoya Philharmonic and Lyric Opera of Chicago. A committed music educator, he has recently conducted at the Pacific Music Festival, Music Academy of the West, San Francisco Conservatory and Flemish Youth Orchestra.
A native of Santa Monica, California, Mr. Outwater graduated cum laude in English literature from Harvard University, where he was music director of the Bach Society Orchestra and the a cappella group Harvard Din and Tonics, and wrote the music for the 145th annual production of the Hasty Pudding Theatricals. He received his degree in conducting from the University of California – Santa Barbara, where he studied with Heiichiro Ohyama and Paul Polivnick, besides studying music theory and composition with John Stewart, Joel Feigin and Leonard Stein.
PaviElle French, vocals and piano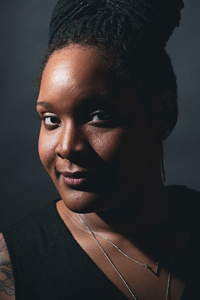 PaviElle French is an Emmy Award-winning interdisciplinary artist, hailing from Rondo—a historically Black neighborhood in St. Paul, Minnesota. She is a Jerome Hill Artist Fellow (2021-22), as well as a McKnight Artist Fellow (2020), and has received a Sage (Cowles) Award for Dance and Choreography. She is a Global Artists Initiative - Artist In Residence at MacPhail Center For The Arts. She is an American Composers Forum Grant recipient for the Saint Paul Chamber Orchestra-commissioned piece, A Requiem for Zula (2019), written in celebration of her mother's life.
Ms. French is known for her powerhouse vocals and performing with an equally powerful six-piece band. She was voted as Minneapolis City Page's "Best R&B Vocalist of 2015," her band was named one of First Avenue's Best New Bands of 2015 and was a featured artist on TPT's "Lowertown Line" (2015).
Ms. French honed her craft as a youth at the Penumbra Theatre, SteppingStone Theatre and with collective, EduPoetic Enterbrainment. Growing up in a family steeped in music, she says that she wants to make music that honors and represents the Black Arts aesthetic.