Events & Tickets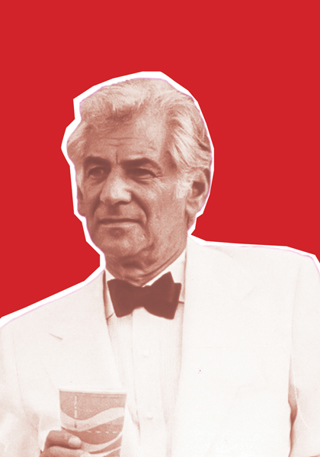 Special Event
UNANSWERED QUESTIONS: A LEONARD BERNSTEIN JOURNEY
New World Center, Michael Tilson Thomas Performance Hall
Saturday, October 6, 2018 at 7:30 PM
Composer, conductor, pianist, educator, mentor and celebrity, Leonard Bernstein's life was equal parts glamorous and complicated. Witness the legend through his daughter's eyes as Jamie Bernstein examines the various contradictions of her father's life with an insider's look at her family album. 100 years after Bernstein's birth, conductor Edwin Outwater joins NWS Fellows to pay tribute to the larger-than-life genius with performances of his iconic music from West Side Story, Candide, On the Town, Trouble in Tahiti and much more in this exclusive evening at the New World Center.  
Click here to read more about host Jamie Bernstein's new memoir and NWS's Bernstein Connections.
Journey Concerts are flowing explorations of a composer or type of music, which also showcase the versatility of the New World Center's performance hall. Using both its main stage and multiple smaller stages, they are continuous performances that transition from one stage to the next, enveloping the audience in the music. Journey Concerts have two intermissions and are approximately three hours in length.
COMPOSE YOUR OWN SUBSCRIPTION PACKAGE!
Choose this plus two more concerts to customize your own subscription. It's the ultimate flexibility with all the subscriber benefits, including free exchanges when plans change! Click here or call the NWS Box Office at 305.673.3331 to create your own series today.
Program
Part I:  How to Connect?
Mambo from West Side Story (1956)
Mvt. VII (Blues) from Divertimento for Orchestra (1980)
Selections from I Hate Music (1943)
   "My name is Barbara"
   "I hate music!"
   "I'm a person too" 
   Ms. Price
   Thomas Steigerwald, piano
Scene IV ("Well, of all people") from Trouble in Tahiti (1951)
   Ms. Rosen and Mr. O'Hanlon
Shivaree (1969)
"Glitter and be Gay" from Candide (1956)
   Ms. Price

- - I N T E R M I S S I O N - -

Part 2:  What to Believe? 
Mvt. II (Profanation) from Symphony No. 1, "Jeremiah" (1942)
Silhouette (Galilee) (1951)
   Ms. Price
   Thomas Steigerwald, piano
Meditation No. 1 from Mass (1971; arr. 1977) 
   Alan Ohkubo, cello
   Brock Tjosvold, piano
Mvt. IIIa (Scherzo) from Symphony No. 3, "Kaddish" (1963)
    Jamie Bernstein, narrator 
 "A Simple Song" from Mass (1971) 
   Mr. O'Hanlon

- - I N T E R M I S S I O N - -
Part 3:  What is Music? 
Times Square: 1944 from Three Dance Episodes from On the Town (1944) 
"My Twelve-Tone Melody" (1988)
   Ms. Price
   Thomas Steigerwald, piano
"What a Movie!" from Trouble in Tahiti (1951)
   Ms. Rosen
Mvt. I from Piano Sonata (1938)
   Thomas Steigerwald, piano
Mvt. IV (Agathon) from Serenade (after Plato's Symposium) (1954)
   Mr. Welch
No. II (Love Duet) from Arias and Barcarolles (1988)
   Ms. Rosen and Mr. O'Hanlon
Program Essay
by Aaron Grad 
Part I: How to Connect? 
"Chief problem: to tread the fine line between opera and Broadway, between realism and poetry, ballet and 'just dancing,' abstract and representational." Leonard Bernstein wrote this note to himself on March 17, 1956, when he was finally ready to start composing West Side Story after years of delay. These opposing forces were nothing new for a man with overabundant gifts who was unwilling (or maybe unable) to constrain his life. Then and always, he tried to do and be everything: a composer and a conductor; a maker of popular musicals and timeless masterpieces; a prophet and a prankster to the very end. 
Writing again 17 months later, the day after West Side Story opened for tryouts in Washington, D.C., Bernstein professed, "I am now convinced that what we dreamed all these years is possible; because there stands that tragic story, with a theme as profound as love versus hate, with all the theatrical risks of death and racial issues and young performers and 'serious' music and complicated balletics—and it all added up for audiences and critics." Bernstein and his brilliant collaborators (including choreographer Jerome Robbins and lyricist Stephen Sondheim) certainly satisfied their lofty ideals by transforming Shakespeare's Romeo and Juliet into a clash between white and Puerto Rican gangs in New York City, but that's hardly the main selling point for a show that keeps winning new fans more than 50 years later. As the Mambo from West Side Story makes clear, Bernstein was the life of the party; he could craft downright catchy tunes, and his stylized Latin rhythms captured all the sizzle and sensuality of a Puerto Rican salsa band. Is it high art? Entertainment for the masses? Genius? Schlock? Whatever it is, it's pure Bernstein. 
The desire to integrate non-classical, non-white traditions into art music was already present during Bernstein's student years, as seen in the senior thesis he wrote at Harvard in 1939 ("The Absorption of Race Elements into American Music"). This idea remained one of his lasting touchstones, as found in the Blues from Divertimento, a suite written for the centennial of the Boston Symphony Orchestra in 1980. Torchy brass licks and swinging drum set sound right at home in this mélange inspired by Mozart's lighthearted party music, throbbing like a hangover at the end of an epic night. (Bernstein, the ultimate social animal, knew that scene all too well; in fact it was a legendary party in 1970 at Bernstein's Manhattan penthouse, where socialites mingled with Black Panthers, that led to a notorious essay in which Tom Wolfe coined the term "radical chic.") 
Bernstein's tongue-in-cheek "Blues" also points to another constant in his musical personality—the ability to laugh at himself and his craft. It was a quality that helped this extraordinarily ambitious and high-minded artist stay grounded and humble, even as he became one of the most famous musicians in the world. In 1943, back when he was often coaching singers using the piano in his apartment (and annoying his roommate to no end), he wrote the music and lyrics for I Hate Music: A cycle of Five Kids Songs. The title song pokes fun at the formality of the musical establishment ("Music is a lot of folks in a big dark hall, where they really don't want to be at all"), a world Bernstein was about to know much more intimately. The New York Philharmonic hired him as an assistant conductor that summer, and his appearance on a national broadcast in November, filling in for the ailing Bruno Walter, made the 25-year-old Bernstein a star. 
Bernstein also wrote both music and lyrics for Trouble in Tahiti, his first work that he considered an opera—not that the line between opera and musical theater in his output was ever precise. He began this one-act opera about a deeply unhappy young couple while on his honeymoon in 1951, having married the Chilean actress Felicia Montealegre. (Letters from early in their marriage reveal that she understood exactly the situation they had entered into: Her husband was gay, and he would continue to have affairs with men, hopefully discreetly.) The sad music from the fourth scene exposes the conflict between banal surface conversation and the inner anguish of the distant, dishonest spouses. 
Collision and conflict fuel a more joyous result in Shivaree, a fanfare for brass and percussion composed for the Metropolitan Museum of Art in 1969. With shades of Charles Ives, two musical ideas stumble over each other in a raucous discord; one has a syncopated Latin aspect, in honor of the museum's exhibit of pre-colonial Mesoamerican sculpture, while the other has the feel of a lopsided marching band. 
Working with the playwright Lillian Hellman, Bernstein adapted Voltaire's 1759 novella Candide into an operetta. It opened in 1956 on Broadway, but it has since found a place in the opera repertory, especially once Bernstein created a final revised version in 1989. Within the coloratura showpiece "Glitter and be Gay," Bernstein explores the pressure on a woman to perform a certain role, showing his true empathy for a life pulled this way and that by outside pressures and obligations. 
-- 
Part II: What to Believe? 
Like so many other Jews fleeing persecution in Russia, the 16-year-old Samuel Bernstein immigrated to the United States. He arrived at Ellis Island in 1908, got a job at the Fulton Fish Market in Manhattan's Lower East Side, and eventually started his own business in Boston. He met and married fellow Russian immigrant Jennie Resnick in 1917, and the next year their son Leonard was born in Lawrence, Massachusetts. Samuel Bernstein's devotion to Talmudic studies was matched by a zeal for fostering his children's inquisitiveness, shaping Leonard's approach to faith. In a speech in 1963, Bernstein recalled how his father imparted "the foundation of all Jewish living and culture—that learning can be learned; and it is certainly the sense in which I call my father a great Jew. He made it impossible for his children not to love wisdom, to love the actual seeking after it." 
Bernstein explored questions of faith most explicitly in his concert works, starting with the Symphony No. 1, "Jeremiah" he completed in 1942, using text from the Old Testament and other elements related to Judaism. "The first theme of the scherzo is paraphrased from a traditional Hebrew chant," he wrote in a program note. He intended this movement, titled Profanation, "to give a general sense of the destruction and chaos brought on by the pagan corruption within the priesthood and the people." Bernstein conducted the premiere with the Pittsburgh Orchestra in 1944, followed soon after by critically acclaimed performances in Boston and New York. Just a few months after the famous debut that launched his conducting career, he was also being hailed as the next great American symphonist. 
Bernstein wrote the song "Silhouette" (subtitled Galilee) in 1951 as a birthday present for the Russian-Jewish mezzo-soprano Jennie Tourel. His lyrics paraphrase a Lebanese folk song, and the modal melody and percussive accompaniment hint at an ancient, Semitic musical language. Bernstein was a frequent visitor to the Holy Land, including a morale-boosting tour where he conducted the Israel Philharmonic Orchestra during the 1948 Arab-Israeli War. For Bernstein questions of faith and Jewish identity were inextricably linked with the fate of his people worldwide, whether in the new hope of Israel or in the fresh tragedy of the Holocaust. In Germany in 1948, the day after he conducted a professional orchestra in Munich that was still openly hostile to playing under a young American Jew, he led a remarkable concert of Holocaust survivors who were still living in a camp for displaced persons. He went home with an actual outfit from a concentration camp as a keepsake, and with a lifelong charge to use his art as a force to combat hatred and injustice. 
Mass from 1971, commissioned by Jacqueline Kennedy to inaugurate the new Kennedy Center for the Performing Arts in Washington, D.C., was probably Bernstein's most audacious and eclectic composition. Spanning nearly two hours and involving a cast of about 200 singers, dancers and orchestral musicians, this "theater piece" (as the original subtitle described it) incorporated the traditional sections of a Mass, sung in Latin, along with English texts that Bernstein co-wrote with Stephen Schwartz, the composer and lyricist of the recent hit show Godspell. Bernstein later arranged the Meditation No. 1, a gentle instrumental interlude, for cello and piano. 
Bernstein's Symphony No. 3, "Kaddish," completed in 1963 during his storied tenure as music director of the New York Philharmonic, takes its title and source material from the traditional Jewish prayer for the dead. Bernstein wrote a spoken part for a narrator, with an extensive and sometimes hyperbolic text he later revised and trimmed. When Leonard's daughter Jamie Bernstein was invited to narrate a 2002 performance with the Cincinnati Symphony, she used the occasion to write a new text—not a revision of her father's creed, but more a dialogue with it, forming a sort of Talmudic argument that her father (and grandfather) surely would have relished. The Symphony's Scherzo, passing through a dream sequence of agitated and atonal music, finally arrives at a glorious and tonal melody. The original text leading up to this crucial resolution asked, "Do You see how simple and peaceful it all becomes, once You believe?" Jamie's version deals with her father's own internal tensions, musically and spiritually, ultimately asking, "Isn't he—aren't we all—better off when he believes in the power of his own simple song?" 
"A Simple Song" from Mass offered a fresh answer to those questions Bernstein grappled with in the "Kaddish" Symphony, questions that really framed his entire outlook as a musician and human being. Interrupting the pre-recorded start of MASS, an atonal Kyrie, "A Simple Song" sets up a folk-rock anthem with angelic chords strummed on a guitar. The character identified as "The Celebrant" preaches, "Sing like you like to sing / God loves all simple things / For God is the simplest of all." 
-- 
Part III: What is Music?
On January 18, 1958, CBS aired the first installment in what became a beloved television series, The Young People's Concerts, an endeavor that Bernstein scripted, conducted and hosted himself. In that inaugural broadcast, Bernstein pondered the question, "What Does Music Mean?" Two weeks later, he was back on the air with a new topic: "What is American Music?" Without ever pandering to his young audience, Bernstein offered straightforward and relatable answers to these complex questions, cementing his legacy as a hero of music education. Yet for Bernstein the composer, such certainty about his own musical language was never so easy to come by. 
After the premiere of Bernstein's "Jeremiah" Symphony in 1944, Jerome Robbins invited the young composer to write the music for the ballet Fancy Free. Before the year was over, that story of three sailors on shore leave in New York expanded into On the Town, a full-blown musical that marked Bernstein's arrival on Broadway. To bring some of that show back to his other home on the concert stage, Bernstein soon arranged Three Dance Episodes from On the Town. He described Times Square: 1944 as "a more panoramic sequence in which all the sailors in New York congregate in Times Square for their night of fun." The melody of "New York, New York" makes an appearance here, with its angular intervals rising like skyscrapers. 
"My Twelve-Tone Melody" was Bernstein's present to the great songwriter Irving Berlin on his 100th birthday in 1988. Besides referencing two of Berlin's classic songs, "My Russian Lullaby" and "Always," Bernstein's music and lyrics look back sheepishly on the trend of 12-tone (a.k.a. serial) composition that enveloped him and most other serious composers in the middle decades of the 20th century. 
"What a Movie!" from Trouble in Tahiti is essentially a synopsis of the fictional romance film for which the opera is named. Like "My Twelve-Tone Melody," it parodies other styles of music, which gives this chameleon of a composer license to veer from operatic recitative to up-tempo swing to Polynesian tribalism to military parading and beyond. 
We can also sense Bernstein trying on musical personalities in the first movement of the Piano Sonata he composed in 1938 as an undergraduate at Harvard. The dry textures and compact motives suggest a European affect borrowed from the likes of Hindemith and Stravinsky, mixed with a healthy respect for his friend and mentor Aaron Copland, who explored similar currents in his Piano Variations from 1930. 
The violin concerto that Bernstein wrote in 1954 for his friend Isaac Stern was one of many works with roots in literature, in this case Plato's Symposium. It points to another ongoing tension in Bernstein's music, between "pure" or "abstract" forms on the one hand and "programmatic" or representational forms on the other. Bernstein's own program note speaks to both sides, describing Agathon from Serenade as a "simple three-part song" while also tying it to an episode from Plato's text. "Perhaps the most moving speech of the dialogue," Bernstein wrote, "Agathon's panegyric embraces all aspects of love's powers, charms and functions." 
After Bernstein played Mozart and Gershwin at the White House in 1960, President Eisenhower expressed his preference for the Gershwin, remarking, "I like music with a theme, not all them arias and barcarolles." The phrase stuck with Bernstein and became the title of his final song cycle from 1988. The Love Duet from Arias and Barcarolles finds Bernstein, as composer and lyricist, returning to that familiar, ironic posture of writing a song that pokes fun at the act of writing a song. Here the musical composition serves as a metaphor for the uncertain romance between the two singers. 
The enigma of Bernstein was that he spent his entire composing career trying on these varied personas, producing glorious results, and often chuckling at himself in the process (or sometimes taking himself far too seriously). For other composers such playacting might have seemed like a shortcoming, but Bernstein was somehow his most free and authentic when he gave himself permission to indulge his passing fancies. Writing in 1954 for the essay collection This I Believe, Bernstein professed, "I believe that man's noblest endowment is his capacity to change. In this he is divine. Armed with reason, he can see two sides and choose: he can divinely be wrong. I believe in man's right to be wrong."  
-- Copyright © 2018 Aaron Grad 
Aaron Grad is a composer, guitarist and writer based in Seattle. Besides providing program notes for the New World Symphony, he has been the Orpheus Chamber Orchestra's program annotator since 2005 and also contributes notes to the Saint Paul Chamber Orchestra and Seattle Symphony.
Edwin Outwater, conductor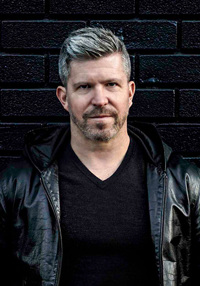 A truly visionary conductor, curator and producer, Edwin Outwater regularly works with the world's top orchestras, institutions and artists to reinvent the concert experience. His effortless ability to cross genres has led to collaborations with a wide range of artists, ranging from Metallica to Wynton Marsalis, Renée Fleming and Yo-Yo Ma. He is, in the words of his mentor Michael Tilson Thomas, "one of the most innovative conductors on the scene today."
Mr. Outwater is Music Director of the San Francisco Conservatory of Music, overseeing its ensembles, as well as shaping the artistic initiatives of this dynamic institution as a whole. He is also Music Director Laureate of the Kitchener-Waterloo Symphony, which he led from 2007-17, bringing the orchestra to international acclaim with tours and collaborative projects, and a critically praised recording From Here On Out.
Mr. Outwater's recent appearances include performances with New York Philharmonic; The Cleveland Orchestra; Chicago Symphony; Philadelphia Orchestra; the San Diego, Houston, Seattle and New World symphonies; as well as the Royal Philharmonic Orchestra in a multi-concert series opening the Steinmetz Hall in Florida. As a producer and musical advisor for the National Symphony's 50th Anniversary Concert at the Kennedy Center, he collaborated with a cast of artists including Common, Renée Fleming, Audra MacDonald and Christian McBride.
Last season, Mr. Outwater made his debut at the BBC Proms at the Royal Albert Hall in London with Cynthia Erivo and other international appearances included the Tokyo Metropolitan Orchestra, Tokyo Symphony, Kyoto Symphony, Nagoya Philharmonic, BBCNOW, Brussels Philharmonic, New Zealand Symphony, Adelaide Symphony, Malmö Symphony, Nordwestdeutsche Philharmonie, Mexico City Philharmonic, Orquesta Sinfónica de Xalapa, and Hong Kong Sinfonietta. In Canada, he has led the National Arts Centre Orchestra and the symphonies of Toronto, Calgary, Edmonton, Winnipeg and Victoria.
Since the 2021 Season, Mr. Outwater has been the main conductor for Stewart Copeland's 'Police Deranged for Orchestra' concerts conducting orchestras such as San Diego Symphony, Cleveland Orchestra, Atlanta Symphony, Milwaukee Symphony and Utah Symphony.
October 2022 saw Mr. Outwater premiere his newest production, Symphony of Terror!, with the Vancouver Symphony and co-host and collaborator Peaches Christ. Their festive collaboration Holiday Gaiety received its U.K. premiere in December 2022 and is also a recurring event with the San Francisco Symphony, featuring prominent guest stars from the world of drag, pop and musical theatre.
Mr. Outwater holds a long association with San Francisco Symphony. The 2021-22 season saw performances in their SoundBox Series, concert appearances with Boyz II Men and the world premiere of Get Happy!, a Judy Garland Centennial concert. Previously, Mr. Outwater was the San Francisco Symphony Resident Conductor, Director of Summer Concerts and Music Director of the San Francisco Symphony Youth Orchestra.
In 2022 Mr. Outwater was featured in several prominent recordings. He conducted the Chicago Symphony in the Sony Classical release of Mason Bates's Philharmonia Fantastique, which won a 2023 Grammy Award for Best Engineered Album, Classical. He was also Associate Conductor for the Sony Classical release A Gathering of Friends, with John Williams, Yo-Yo Ma and the New York Philharmonic. He features prominently in Metallica guitarist Kirk Hammett's solo debut EP, Portals, as co-songwriter, arranger, orchestrator and keyboardist.
A native of Santa Monica, California, Mr. Outwater graduated cum laude in English Literature from Harvard University, where he was music director of the Bach Society Orchestra and the a cappella group Harvard Din and Tonics, and wrote the music for the 145th annual production of the Hasty Pudding Theatricals. He received his degree in conducting from University of California, Santa Barbara, where he studied with Heiichiro Ohyama and Paul Polivnick, besides studying music theory and composition with John Stewart, Joel Feigin and Leonard Stein.
Jamie Bernstein, host and narrator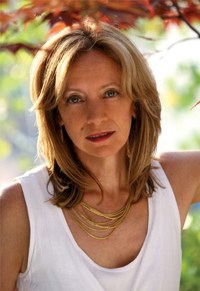 Jamie Bernstein is a writer, narrator, broadcaster and filmmaker who has transformed a lifetime of loving music into a career of sharing her knowledge and excitement with others.
Inspired by her father Leonard Bernstein's lifelong impulse to share and teach, Ms. Bernstein has devised multiple ways of communicating her own excitement about orchestral music. Beginning 15 years ago with "The Bernstein Beat," a family concert about her father's music modeled after his own groundbreaking Young People's Concerts, she has gone on to design, write and narrate concerts for worldwide audiences of all ages about the music of Mozart, Copland, Stravinsky and many others.
Ms. Bernstein travels the world as a concert narrator, appearing everywhere from Beijing to London to Vancouver. A frequent speaker on musical topics, she has presented talks around the world, from conferences in Japan to seminars at Harvard University. In Spanish-speaking locations such as Madrid, Sevilla and Caracas, she narrates en español—thanks to her Chilean-born mother, Felicia Montealegre, who raised her children to be bilingual.
In her role as a broadcaster, Ms. Bernstein has produced and hosted shows for radio stations in the United States and Great Britain. She has presented the New York Philharmonic's live national radio broadcasts, as well as live broadcasts from Tanglewood.
Ms. Bernstein served as co-director of the film documentary Crescendo: the Power of Music—which focuses on children in struggling urban communities who participate in youth orchestra programs for social transformation, inspired by Venezuela's groundbreaking El Sistema movement. The film has won numerous prizes on the festival circuit and is now viewable on Netflix. More information about the film can be found at crescendofilmdoc.com.
Ms. Bernstein has also directed her father's chamber opera, Trouble in Tahiti, in various locations around the country, including at the Moab Music Festival and Festival del Sole in Napa, as well as this past summer at Tanglewood.
Her memoir, Famous Father Girl, was published by HarperCollins this past June, as the Leonard Bernstein at 100 celebrations were at their peak all around the world. She and her siblings, Alexander and Nina, are doing their best to keep up with the over 3,000 events worldwide.
Ms. Bernstein also writes articles and poetry, which have appeared in such publications as Symphony, DoubleTake, The Nation, Gourmet, Opera News, Musical America and Playboy. She also edits "Prelude, Fugue & Riffs," a newsletter about issues and events pertaining to her father's legacy.
More about Ms. Bernstein's multifaceted life can be found at jamiebernstein.net.
Christine Taylor Price, soprano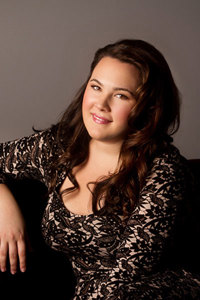 Soprano Christine Taylor Price, from Tulsa, Oklahoma, is a recent graduate of the Artist Diploma in Opera Studies (ADOS) program of the Marcus Institute for Vocal Arts at The Juilliard School, where she also earned a master of music degree in vocal performance in 2016. ADOS is an intensive two-year advanced studies program for highly gifted and experienced singers, led by mentor and lead teacher Stephen Wadsworth.
In 2017 Ms. Price was the soloist in Mahler's Symphony No. 4 with the Juilliard Orchestra at Alice Tully Hall, conducted by Edward Gardner. She was featured in Caramoor's Vocal Rising Star production, sponsored by the New York Festival of Song, at Merkin Concert Hall with Steven Blier accompanying. That same year, Ms. Price participated in live-streamed master classes at Juilliard with Emmanuel Villaume and Fabio Luisi, and sang the role of Susanna in The Marriage of Figaro at Opera in Williamsburg, with Jorge Parodi conducting. She was a 2017 Gerdine Young Artist at the Opera Theatre of Saint Louis and made a role debut as the Governess in The Turn of the Screw at Opera Columbus, directed by Stephen Wadsworth.
Ms. Price performed the role of Pamina in Juilliard's production of The Magic Flute, conducted by David Stern and directed by Mary Birnbaum. In May 2016 she proudly made her Carnegie Hall debut as soloist with the Cecelia Chorus of New York, led by Mark Shapiro. She also sang Bastienne in Bastien und Bastienne with the Mainly Mozart Festival Orchestra in San Diego under the baton of Michael Francis.
Ms. Price sang Lucia in Britten's The Rape of Lucretia at Juilliard and was a featured soloist in Dominick Argento's Six Elizabethan Songs with the New World Symphony, as well as in Mendelssohn's A Midsummer Night's Dream for the New York Philharmonic's Young People's Concerts at Avery Fischer Hall. By special invitation she sang in Renata Scotto's master class for the Lindemann Young Artist Development Program at the Metropolitan Opera. In summer 2015 Ms. Price was a Studio Artist at Wolf Trap Opera, where she performed the role of Lucien in Corigliano's The Ghosts of Versailles and covered Susanna in Figaro.
Ms. Price earned her bachelor of music degree in vocal performance from the Manhattan School of Music, where she sang title roles in the Summer Voice Festival production of Cavalli's La Calisto and the Senior Opera Theater's production of Doriclea. In 2012 she made her Alice Tully Hall debut as the soloist in Mahler's Symphony No. 4 with the Juilliard Pre-College Orchestra, conducted by Adam Glaser. A graduate of the Juilliard Pre-College Division, she has studied voice with Edith Wiens, Pamela Armstrong, Lorraine Nubar, Ashley Putnam and Joan Patenaude-Yarnell.
In the 2018-19 season Ms. Price sings Susanna in Figaro with the Norwalk Symphony, Papagena in The Magic Flute with the Indianapolis Symphony, and Zerlina in Don Giovanni and The Rose in Rachel Portman's The Little Prince at Tulsa Opera.
Annie Rosen, mezzo-soprano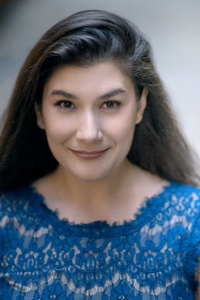 Mezzo-soprano Annie Rosen's performances have been acclaimed as "fearless," "intensely present" and "soul-crushingly vulnerable." A 2017 graduate of the Lyric Opera of Chicago's Ryan Opera Center, she returned to the Lyric as a principal artist this season in the role of Siébel in Gounod's Faust. Other engagements included recording Bernstein's A Quiet Place under the baton of Kent Nagano in Montreal, singing the lead role of Stepmother in Glass/Moran's The Juniper Tree at Wolf Trap Opera, creating the role of Eve in Julian Wachner's Rev23 and headlining Opera Omaha's ONE Festival performance series as the title role in Handel's Ariodante. Upcoming engagements include a return to Wolf Trap as Anna I in Weill's The Seven Deadly Sins and Stéphano in Gounod's Roméo et Juliette, as well as debuts with the Chicago Opera Theater, Utah Opera and Central City Opera.​
Ms. Rosen began her first season at the Ryan Center in 2016 jumping in as Mélisande in Pelléas et Mélisande in rehearsal with the Chicago Symphony conducted by Esa-Pekka Salonen; she then "knocked the ball out of the park" (Chicago Classical Review) in her Lyric Opera debut as Tisbe in La Cenerentola, conducted by Sir Andrew Davis. Later in the season, Ms. Rosen created the role of Edith Thibault in the world premiere of Jimmy Lopez's Bel Canto, which aired on PBS's Great Performances series in January 2017. Other work as a Ryan Center artist included understudying Adalgisa in Norma and performing Ascagne in Les Troyens, Wellgunde in Das Rheingold and the Second Lady in The Magic Flute, all at the Lyric Opera. Through the Opera Foundation's American Berlin Scholarship, she spent the 2012-13 season at the Deutsche Oper Berlin, where she performed roles including Mercédès in Carmen and Sméraldine in Prokofiev's The Love for Three Oranges. Ms. Rosen then made her Italian debut as Giannetta in a new production of The Elixir of Love at the Teatro Regio di Torino.
Emmett O'Hanlon, baritone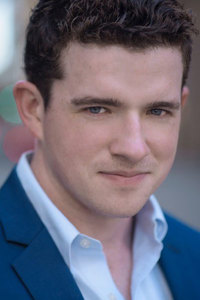 Irish-American baritone Emmett O'Hanlon was a member of the Patrick G. and Shirley W. Ryan Opera Center at the Lyric Opera of Chicago. The 2017-18 season was his final as a member of the Ryan Center, with roles including Wagner in a new production of Faust, conducted by Emmanuel Villaume. Mr. O'Hanlon's cover assignments included Valentin in Faust, Marullo in Rigoletto and Guglielmo in Così fan tutte. 
The 2016-17 season saw Mr. O'Hanlon's debut on the Lyric Opera stage as the Second Priest in The Magic Flute and Dancaire in Carmen. Additional assignments include covering the roles of Papageno in The Magic Flute and Captain in Eugene Onegin. Mr. O'Hanlon also made his debut at the Des Moines Metro Opera in a new production of Britten's Billy Budd singing the Novice's Friend and covering the title role. Concert work included the Lyric's Rising Stars concert, conducted by Timothy Myers. 
As a student at The Juilliard School, Mr. O'Hanlon's operatic highlights included covering the title role in Eugene Onegin, singing Bartley in Vaughan Williams' Riders to the Sea, the Traveller in Britten's Curlew River and the Soldier in a workshop of Scott Wheeler's The Sorrows of Frederick the Great in partnership with the Metropolitan Opera. Roles at University of Cincinnati College-Conservatory of Music include Arsamene in Handel's Xerxes and Harašta in Janáček's The Cunning Little Vixen. Concert repertoire included Bach cantatas No. 32, 106 and 172, as well as the Fauré Requiem, all with the St. Thomas Episcopal Church in Cincinnati under the baton of Dr. Carlton Monroe. 
In addition to his operatic and concert career, Mr. O'Hanlon was a lead singer on Celtic Thunder's 2014 Cruise, its 2014 Christmas Symphony Tour and 2015 'Very Best Of' Tour. He is featured on both their 2016 DVD and CD Legacy Vol I & II, as well as the 2016 re-release of their albums Heartland, The Show, Take Me Home, Heritage and Voyage I & II. 
Mr. O'Hanlon's honors and awards include being named a finalist in the south regional finals of the Metropolitan Opera National Council Auditions, second place in the Verismo Opera competition, third place in The Gerda Lissner Foundation competition and an encouragement award from the Opera Index competition. 
Mr. O'Hanlon holds a master of music degree from The Juilliard School of Music and a bachelor of music degree from the University of Cincinnati College-Conservatory of Music. Additional training includes participation as a Bel Canto Young Artist at Caramoor, studies at La Musica Lirica in Novafeltria, Italy, a summer with Oberlin in Italy and the Julliard in Paris project, sponsored by the Edmond de Rothschild Foundation. A native of Manhasset, New York, Mr. O'Hanlon currently resides in Chicago.
Dillon Welch, violin
Dillon Welch is a second-year Violin Fellow at the New World Symphony. Recently he was a member of the Canton (OH) Symphony, serving as Assistant Principal Second Violin, as well as Acting Principal Second and Acting Concertmaster. He has also been a member of the Akron Symphony and Firelands Symphony in Sandusky, Ohio. Additionally, he has performed with the Rochester Philharmonic in New York, Erie Philharmonic in Pennsylvania, Blossom Festival Orchestra, Austin Symphony in Texas, National Repertory Orchestra and the Round Top Festival Orchestra, for which he was the Concertmaster.
Mr. Welch began his violin studies at the age of five, in his hometown of Olympia, Washington. In 2002 he began taking lessons with the late Kent Coleman in Seattle, later studying with Seattle Symphony member Simon James. Mr. Welch received a bachelor's degree from the University of Texas at Austin, under the instruction of Brian Lewis, and studied with Cleveland Orchestra Concertmaster William Preucil for his master's degree at the Cleveland Institute. He had the privilege of working with the esteemed Miró Quartet for four years at the University of Texas, as well as the Cavani Quartet in Cleveland, where his group, the Windsor Quartet, participated in the Intensive String Quartet Seminar.