Events & Tickets
WALLCAST® Concert
WALLCAST® Concert: I Dream a World: Symphonic Persuasion
SoundScape Park
Saturday, February 4, 2023 at 7:30 PM
WALLCAST® concerts are free. No tickets required.
Document your WALLCAST® concert experience using #NWSWALLCAST on social media!
Mobile Program: Download NWS's free app for event information, program notes, musician profiles and more! Click here to download.
WALLCAST® Concert Club: Click here to join for special perks, discounts and WALLCAST® concert reminders. 
Expanded Viewing Area: In addition to the New World Center's 7,000-square-foot projection wall, NWS's new Mobile Wall, a 23x13-foot projection wall with a state-of-the-art sound system, will extend the viewing areas in SoundScape Park during the WALLCAST® concert.
Restrooms: There are always restrooms available in the south-east corner of SoundScape Park. 
What's a WALLCAST® concert? Click here to get a taste of the WALLCAST® concert experience!
William Eddins, conductor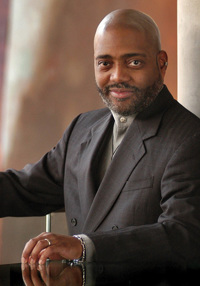 William Eddins is the Music Director Emeritus of the Edmonton Symphony and a frequent guest conductor of major orchestras throughout the world. His engagements have included the New York Philharmonic, St. Louis Symphony, Philadelphia Orchestra and the symphony orchestras of San Francisco, Boston, Minnesota, Cincinnati, Atlanta, Detroit, Dallas, Baltimore, Indianapolis, Milwaukee, Houston, as well as the Los Angeles and Buffalo philharmonics.
Internationally, Mr. Eddins was Principal Guest Conductor of the RTÉ National Symphony (Ireland). He also has conducted the Berlin Staatskapelle, Berlin Radio Orchestra, Welsh National Opera, Royal Scottish National Orchestra, Bergen Philharmonic, Adelaide Symphony, Barcelona Symphony and the Lisbon Metropolitan Orchestra.
Mr. Eddins' career highlights include taking the Edmonton Symphony Orchestras to Carnegie Hall in 2012, conducting RAI Orchestra Sinfonica Nazionale on Italian television and leading the Natal Philharmonic on tour in South Africa with soprano Renée Fleming. Equally at home with opera, he conducted a full production of Porgy and Bess with Opera de Lyon both in France and the Edinburgh Festival and a revival of the production during the summer of 2010.
Mr. Eddins is an accomplished pianist and chamber musician. He regularly conducts from the piano in works by Mozart, Beethoven, Gershwin and Ravel. He has released a compact disc recording on his own label that includes Beethoven's Hammer-Klavier Sonata and William Albright's The Nightmare Fantasy Rag.
Mr. Eddins has performed at the Ravinia Festival with both the Chicago Symphony and the Ravinia Festival Orchestra. He has also conducted the orchestras of the Aspen Music Festival, Hollywood Bowl, Chautauqua Festival, Boston University Tanglewood Institute and the Civic Orchestra of Chicago.
A native of Buffalo, Mr. Eddins attended the Eastman School of Music, studying with David Effron and graduating at age 18. He also studied conducting with Daniel Lewis at the University of Southern California and was a founding Fellow of the New World Symphony.
Chad Goodman, conductor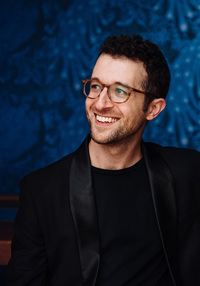 With a flair for inventive programming and a bold presence on stage and in the community, Chad Goodman has been praised for "bringing innovation to classical music" (Forbes).
As the Conducting Fellow of the New World Symphony, Mr. Goodman conducts on subscription, education, family and holiday programs. His program, "SPARK: How Composers Find Inspiration," blended captivating light design and videography with engaging audience participation to explore how a composition is created and brought to life by an orchestra.
Since 2018 Mr. Goodman has served as an Assistant Conductor to the San Francisco Symphony, assisting Esa-Pekka Salonen, Manfred Honeck, Daniel Harding, Pablo Heras-Casado, Simone Young and James Gaffigan among others.
Mr. Goodman's 2022-23 Season will include debut appearances with the Elgin Symphony, Baton Rouge Symphony, Greensboro Symphony and San Francisco Chamber Orchestra.
As Founder and Artistic Director of Elevate Ensemble, Mr. Goodman's ambitious vision for concert programming resulted in the pairing of music from Bay Area composers with underappreciated gems of the 20th and 21st centuries. Under his leadership, Elevate Ensemble established a Composer-in-Residence program and commissioned fifteen works from Bay Area composers. Elevate collaborated with photographers, videographers, poets and culinary artists, bringing new music and vibrant multi-genre experiences to unique venues such as yoga studios, historic Victorian homes and art studio warehouses.
Mr. Goodman has previously served as Conducting Fellow of Festival Napa Valley, Music Director of the Contra Costa Chamber Orchestra, Conducting Fellow of the Atlantic Music Festival, and a rehearsal and cover conductor for the San Francisco Ballet.
In addition to his performing career, he teaches young musicians the business and entrepreneurial skills needed to successfully navigate the world as a working musician in his workshop "You Earned a Music Degree. Now What?"
Mr. Goodman holds a bachelor of music degree from the Eastman School of Music and a master of music degree from San Francisco State University. His mentors include Michael Tilson Thomas, Alasdair Neale, Cyrus Ginwala and Martin Seggelke.