Events & Tickets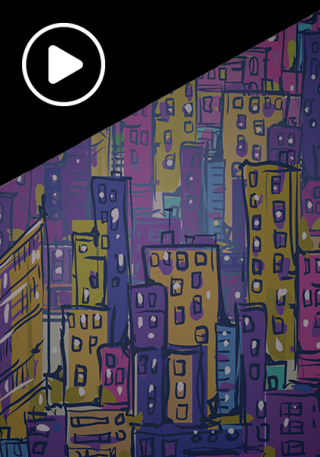 Online Event
Webcast: Noir Reverberations - Music and Poetry of the Harlem Renaissance and Beyond
Online Event
** ONLINE CONCERT **
Saturday, March 12, 2022 at 7:30 PM ET
THIS IS AN ONLINE CONCERT, AVAILABLE FOR 72 HOURS. NWS Insiders receive this concert as part of their digital membership and do not need to purchase the concert stream separately.
Click here to join NWS Inside and have on-demand streaming of digital concerts and events all season long. 
Poet Kevin Young (Andrew W. Mellon Director of the Smithsonian's National Museum of African American History and Culture and Poetry Editor for The New Yorker) and Dr. Tammy Kernodle (Distinguished Professor of Musicology at Miami University of Ohio) explore topics and themes of the Harlem Renaissance through music and poetry, including Young's own. The Ambassador Chorale of Florida Memorial University, a South Florida HBCU, will join the NWS to perform choral settings of works by William Dawson and Moses Hogan as well as traditional gospel songs. Soprano Michelle Bradley will perform art songs by composers, including William Grant Still, Florence Price and Margaret Bonds.
This is a pre-recorded concert with original footage captured at the New World Center on February 1, 2022.
Tickets no longer available online.
Noir Reverberations:
A Night of Music and Poetry of the Harlem Renaissance and Beyond
Kevin Young, poet
Dr. Tammy Kernodle, musicologist
Michelle Bradley, soprano
Ambassador Chorale of Florida Memorial University
New World Symphony Fellows
J. Rosamond Johnson                                     "Lift Every Voice and Sing" (1900)
(1873-1954)
Lyrics by                                                             Michelle Bradley
James Weldon Johnson                                  Thomas Steigerwald, NWS Piano Fellow
(1871-1938)
Langston Hughes                                             "One-Way Ticket" (1949)
(1901-1967)
                                                                            Kevin Young
William Grant Still                                             The Blues from Lenox Avenue (1937)
(1895-1978)
Arranged by                                                        James Zabawa-Martinez, NWS Violin Fellow
Louis Kaufman                                                 Wesley Ducote, NWS Piano Fellow
Pauli Murray                                                     "Prophecy" (1969)
(1910-1985)
                                                                           Kevin Young
Traditional                                                         "Soon-Ah Will Be Done" 
Arranged by
William Dawson
(1899-1990)
Traditional                                                         "Joshua Fit the Battle of Jericho"
Arranged by
Moses Hogan                                                    Ambassador Chorale of Florida Memorial University     
(1957-2003)
Kevin Young                                                     "Eddie Priest's Barbershop and Notary" (1995)
(b. 1970)                                              
                                                                           Kevin Young                                                                   
Mary Lou Williams                                           What's Your Story, Morning Glory?
(1910-1981)
Duke Ellington                                                 Caravan (1936)
(1899-1974)
                                                                           Marty Quinn, bass
                                                                           Wesley Ducote, NWS Piano Fellow
                                                                           Charlie Rosmarin, NWS Percussion Fellow
Eva A. Jessye                                                   "The Singer" (c. 1920)
(1895-1992)
                                                                           Kevin Young
Traditional                                                         "I'm Seeking for a City"
Arranged by
William Dawson
Traditional                                                         "Here's One"
Arranged by
William Grant Still                                            Michelle Bradley
                                                                           Thomas Steigerwald, NWS Piano Fellow
Kevin Young                                                     "Langston Hughes" (2001)
                                                                          Kevin Young
Florence Price                                                 "Hold Fast to Dreams" (1945)
(1887-1953)
Lyrics by                                                            Michelle Bradley
Langston Hughes                                           Thomas Steigerwald, NWS Piano Fellow                                                                                                                                       
Traditional                                                       "Great Day"
Arranged by
Moses Hogan                                                 Michelle Bradley
                                                                        Ambassador Chorale of Florida Memorial University
                                                                        Thomas Steigerwald, NWS Piano Fellow
Kevin Young                                                  "Sanctuary" (2021)
                                                                        Kevin Young
Nolan Williams, Jr.                                       "Take It to the Lord in Prayer"
(b. 1969)
Franklin Lycurgus Eiland                            "Hold to God's Unchanging Hand" (1906)
(1860-1909)
Lyrics by                                                         Ambassador Chorale of Florida Memorial University
Jennie Wilson                                               Alana Demps, soloist
Langston Hughes                                        "I Dream a World" (1941)
                                                                      Kevin Young
Traditional                                                    "He's Got the Whole World in His Hands"
Arranged by
Margaret Bonds                                           Michelle Bradley
                                                                      Thomas Steigerwald, NWS Piano Fellow
Program Essay
The Harlem Renaissance represented an epoch or moment within the larger continuum of black expressive culture that has extended out of the black diasporic experience. The Renaissance movement has been largely defined by the surge of musical, literary and artistic activity cultivated by America's black elite in the years following World
War I. Much of this is due in part to the concentrated focus on the literary aspects of the movement and on activity that took place in Harlem. However, through this festival and this concert, we hope to advance a more holistic reading of the movement that encompasses all aspects of the movement and extends geographically beyond
Harlem.
Historians posit that the Harlem Renaissance was over by 1935. However, the music arm of this cultural movement was just beginning to blossom in spaces like Washington, D.C., Chicago, Philadelphia and Los Angeles by that time. It was in these spaces that the ideological scope of the movement extended beyond the Eurocentric conventions
and artistic forms promoted by its leadership and came to include the black vernacular forms that mirrored the shifting identity and consciousness of southern migrants and the communities to which they migrated. The liminal nature of these sounds, insulated in the geographic segregation that framed black life in these cities, was resolved
by their encounters with a cultural industry whose appetite for black music was buoyed by the entrepreneurial dreams of individuals. Those individuals captured these sounds of migration through engagement with and access to new forms of technology. For instance, in Chicago the music of the Renaissance was not just represented by concert music, as gospel, blues and jazz figured strongly into the ideological, entrepreneurial and cultural scope of the movement. Each of these genres evolved quickly with the help of the entrepreneurial pursuits of Chicago's black community, which was represented by venues like the Pekin Theatre, recording labels, publishing houses and grassroots music schools that taught beginning and advanced musicians. In Los Angeles, new variants of gospel music and the blues during these post-World War II years represented attributes of Renaissance ideology. 
This concert reflects not only a more holistic perspective of the Renaissance, but also its larger legacy and influence on the art produced by subsequent generations. The marriage of poetry and music showcased tonight are the most enduring legacy of the movement and strongly connected. The affirmation of the values of the black cultural heritage that underscored much of the work of writers such as Langston Hughes, Zora Neale Huston, James Weldon Johnson, Gwendolyn Brooks and Richard Wright also had a significant impact on composers and musicians, who had as their primary goal the elevation of black idioms such as the blues, spiritual and dance music. The latter sought to create an aesthetic that reflected the fusion of black cultural idioms and elements drawn from the neoromantic nationalistic movement. There were numerous composers whose works reflected this approach. However, the three leading figures were William Grant Still (1895-1977), Florence Price (1888-1953) and William Levi Dawson (1899-1990). While all three are known for their advancement of symphonic works, tonight's concert focuses on their significance in advancing robust repertories of vocal and chamber music.
William Grant Still's Lenox Avenue: The Blues (1937), is one movement extracted from a series of 10 orchestral episodes written for orchestra, chorus and narrator. Each movement was given a descriptive title that invoked the culture and vibrancy of Renaissance-era Harlem. The Blues was originally titled "The House Rent Party"—a reference to one of the insular spaces that defined black life in many northern cities. The rent party was emblematic of the survival strategies employed by southern migrants who had to navigate the racial tensions, low salaries and high rents that framed their everyday experiences. These parties provided a means to raise much need monies, but also to reconnect with the cultural practices of the south.
Outside of the blues, the spiritual was one of the black folk traditions often referenced or directly quoted in the work of William Grant Still and other Renaissance-era composers. Here's One is an example of how the composer reinterpreted this traditional spiritual into a setting for voice and piano. Written in 1941, it is considered one of
Still's most popular vocal works.
William Dawson rose to prominence as the director of the Tuskegee Institute Choir. While he had serious ambitions to concentrate on composing large-scale symphonic works, such as his Negro Folk Symphony, it was his arrangements of spirituals that brought him much acclaim. His setting of "Soon-Ah Will Be Done" (1937) represents the modernist approaches he advanced in choral singing during his tenure with the Tuskegee Choir. They foreshadow the energy and advanced harmonies and choral techniques used in Moses Hogan's arrangements some 60 years later.
While male composers and performers benefitted greatly from the fraternal artistic circles of Harlem, women composers, musicians and writers rose to prominence in Chicago. Two of the major female composers to emerge from the movement there are Florence Price and Margaret Bonds. Price became the first black woman composer
of international acclaim, but she struggled against racial and gender prejudice. However, her smaller works still thrived due to her collaborations with black concert artists, particularly singers like Marian Anderson and Carol Brice, who debuted some of her art songs and settings of spirituals. "Hold Fast to Dreams" was composed in 1945 and features the poetry of Langston Hughes. The text is taken from the iconic poem "Dreams" (1922) and it explores the sustaining power of dreams, especially in the face of adversity.
Scholars have yet to fully explore how the Renaissance movement factored into the progressive and radical forms of art that emerged out of the post-World War II years. However, it is not difficult to surmise that there is some correlation between the movement and the rise of the artist-activist that evolved out of the mid-century black liberation movement. After all, the poetry and music that emerged out of this civil rights struggle reflected how black folk idioms were being reinterpreted by another generation. Margaret Bonds (1913-1972), often viewed as Price's protégée, represented the generation of composers that came to prominence in the years following World War II. This generation bridged ideologically and musically the Renaissance movement and the mid-century black civil rights movement. Bonds' compositions reflected her unwavering desire to promote black idioms without trying to fit them into the modernist approaches that were embraced by her contemporaries.
Instead, Bonds combined elements drawn from gospel, urban blues and jazz with neoromantic approaches. Her collaborations with Langston Hughes in producing several large-scale vocal works points to their collective desire to create pieces that spoke to the evolving consciousness of the black America at the height of the civil rights movement. Her setting of the spiritual "He's Got the Whole World in His Hands" (1963) is one of the most enduring and was commissioned by famed soprano Leontyne Price. It represented one of the many collaborative relationships with concert artists that Bonds cultivated during her lifetime.
The featured selections by Duke Ellington (1899-1974) and Mary Lou Williams (1910-1981) point to how much jazz factored into the lifeblood of Harlem before and after the movement. Neither Williams nor Ellington were directly connected with the movement, although the latter was emerging as a prevailing figure in Harlem during the late 1920s and early 1930s. Williams would not migrate to Harlem until the early 1940s and she quickly became immersed into the progressive artistic circles that surrounded Harlem and the nightclub Café Society. Despite tangential connections, Ellington and Williams created music that reflected the "uplift" ideology of the movement. Their vast catalogs of works point to how they individually challenged prevailing views of jazz through experimentation with large-scale forms, unorthodox harmonies, and genre-bending approaches.
The generational and genre expanse featured in this concert points to the ways in which the sounds, practices, ideology and cultural awareness that propelled the Renaissance movement during its zenith continue to be interpreted by each generation and thus continue to inform the creation of Black art.
-- Dr. Tammy Kernodle
Kevin Young, poet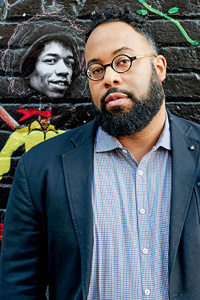 Kevin Young is the director of the National Museum of African American History and Culture and poetry editor of The New Yorker, where he hosts the poetry podcast. He was previously the director of the Schomburg Center for Research in Black Culture.
Mr. Young is the author of 13 books of poetry and prose, including Brown (Knopf, 2018), as featured on the Daily Show with Trevor Noah; Blue Laws: Selected & Uncollected Poems 1995-2015 (Knopf, 2016), longlisted for the National Book Award; and Book of Hours (Knopf, 2014), a finalist for the Kingsley Tufts Poetry Award and winner of the Lenore Marshall Prize for Poetry from the Academy of American Poets. His collection Jelly Roll: a blues (Knopf, 2003) was a finalist for both the National Book Award and the Los Angeles Times Book Prize. His newest book of poetry, described as "A book of loss, looking back and what binds us to life, by a towering poetic talent," is Stones (Knopf, Sept. 21, 2021). He is also working on a children's book titled Emile and the Field (RHCB/Make Me a World, March 15, 2022), illustrated by Chioma Ebinama.
Mr. Young's second nonfiction book, Bunk: The Rise of Hoaxes, Humbug, Plagiarists, Phonies, Post-Facts, and Fake News (Graywolf Press, 2017), won the Anisfield-Wolf Book Award in Nonfiction, was a finalist for the National Book Critics Circle Award and the PEN/Jean Stein Book Award, was longlisted for the National Book Award, and was named a New York Times Notable Book, a New York Times Book Review "Editors' Choice" selection and a "Best Book of 2017" by NPR, Los Angeles Times, Dallas Morning News, Atlanta Journal-Constitution, Smithsonian, Vogue, the Atlantic, Nylon, BuzzFeed and Electric Literature. Mr. Young's previous nonfiction book, The Grey Album: On the Blackness of Blackness (Graywolf Press, 2012), won the Graywolf Press Nonfiction Prize and the PEN Open Book Award; it was also a New York Times Notable Book for 2012 and a finalist for the 2013 National Book Critics Circle Award for criticism.
Mr. Young is the editor of nine other collections, including The Collected Poems of Lucille Clifton, 1965- 2010 (BOA Editions, 2012) and The Hungry Ear: Poems of Food and Drink (Bloomsbury, 2012). He is the editor of the anthology African American Poetry 1770–2020: 250 Years of Struggle & Song (Library of America, 2020). He is series editor and wrote the introduction and forward for Unsung: Unheralded Narratives of American Slavery & Abolition.
Mr. Young is a member of the American Academy of Arts and Sciences and was named a Chancellor of the Academy of American Poets in 2020. In March 2021 he was voted into the American Academy of Arts and Letters, and in May he was elected as a Fellow of the Society of American Historians.
Tammy Kernodle, festival curator, musicologist and host
Dr. Tammy L. Kernodle is University Distinguished Professor in the Department of Music at Miami University (Ohio), who specializes in African American music (concert and popular) and gender studies in music.
Her scholarship explores the intersection of gender and racial identity, performance practice and musical genre. Her work has appeared in major peer-reviewed journals including American Studies, Musical Quarterly, Black Music Research Journal, The Journal of the Society of American Music (JSAM), American Music Research Journal, The U.S Catholic Historian, and the Journal of the American Musicological Society (JAMS). She also was a contributor to The African American Lectionary Project, the Smithsonian Anthology of Hip Hop and Rap and the Carnegie Hall Digital Timeline of African American Music. Her scholarship also appears in numerous anthologies and reference works including Women's Voices Across Musical Worlds, John Coltrane and Black America's Quest for Freedom: Spirituality and the Music, and The Cambridge Companion to Women in Music Since 1900.
Kernodle is the author of biography Soul on Soul: The Life and Music of Mary Lou Williams (new edition, University of Illinois Press, 2020) She also served as Associate Editor of the three-volume Encyclopedia of African American Music and as one of the Editors for the revision of the New Grove Encyclopedia of American Music.
Kernodle served as the Scholar in Residence for the Women in Jazz Initiative at the American Jazz Museum in Kansas City from 1999 until 2001. She has worked closely with a number of educational programs including the Kennedy Center's Mary Lou Williams Women in Jazz Festival, Jazz@Lincoln Center, NPR, Canadian Public Radio, the Rock 'n' Roll Hall of Fame, and the BBC.
From 2012-2016, Kernodle served as a scholarly consultant for the exhibits entitled "Musical Crossroads" at the National Museum of African American History and Culture. She appears in a number of award-winning documentaries including Mary Lou Williams: The Lady Who Swings the Band, Girls in the Band, Miles Davis: Birth of the Cool, and How It Feels to Be Free.
 In 2014, she received the Effective Educator Award from the Miami University Alumni Association and in 2018 was awarded the Benjamin Harrison Medallion. The Harrison Award is the highest award given to a Miami University faculty member in recognition of their research, teaching and service.  She is the immediate Past President of the Society for American Music.
Michelle Bradley, soprano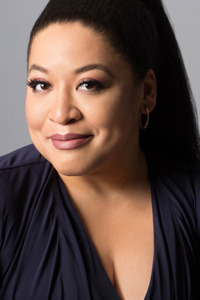 Michelle Bradley, a graduate of the Lindemann Young Artist Development Program, is beginning to garner great acclaim as one of today's most promising Verdi sopranos.
This season Ms. Bradley makes her debut with the Lyric Opera of Chicago as the title role in Tosca and returns to the Metropolitan Opera as Liù in Turandot. In concert, she will debut with the San Francisco Symphony as the soprano soloist in Beethoven's Symphony No. 9 and with the Atlanta Symphony as the title-role in Act 3 of Aida. She will also be heard in a pair of solo recitals for the San Diego Opera with Brian Zeger at the piano. Future projects include a debut with then San Francisco Opera and returns to The Metropolitan Opera and Lyric Opera of Chicago, all in leading roles.
Last season, Ms. Bradley made debuts with the Prague State Opera as the title role in Aida and in recital with the Houston Grand Opera and Philadelphia Chamber Music Society. She also appeared in concert with the Dallas Symphony in a program of gospel and in a gala concert with the San Diego Opera.
Previously Ms. Bradley made debuts with the Vienna State Opera as Leonora in Il trovatore (a role debut), San Diego Opera as the title-role in Aida and returned to The Metropolitan Opera for their New Year's Eve Gala as Liù in Act II of Turandot. She appeared in solo recital at the Kennedy Center and performed Barber's Knoxville, Summer of 1915 with the New World Symphony.
Ms. Bradley is the 2017 recipient of the Leonie Rysanek Award from the George London Foundation, the 2016 recipient of the Hildegard Behrens Foundation Award, and a first-place winner in the Gerda Lissner and the Serge and Olga Koussevitzky vocal competitions. She is the 2014 grand prize winner of the Music Academy of the West's Marilyn Horne Song Competition.
Ms. Bradley received her master of music degree in Vocal Performance from Bowling Green State University. She has participated in master classes with Stephanie Blythe, Anne Sofie von Otter, Marilyn Horne, Deborah Voigt, James Morris and Renata Scotto.
Ambassador Chorale of Florida Memorial University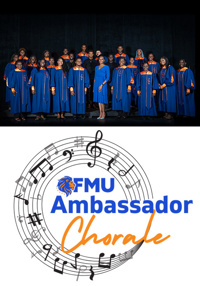 The Ambassador Chorale of Florida Memorial University was founded by the late Professor Roosevelt Williams during the 1975-76 academic year with four eager members to officially represent the University as its public relations entity.
Today, under the direction of Dr. Argarita Johnson-Palavicini ("Dr. J"), the Chorale has upwards of 50 members that not only perform as an independent academic ensemble, but enjoy exposure to sight-reading, vocal technique, and performance pedagogy.
Members of the Chorale also hold leadership responsibility for the organization through appointed administrative positions.
The Chorale performs a wide range of music, and experiments with various musical genres as well as student compositions. The Chorale has performed in the United States and Europe to great acclaim.
Soprano
Keviann Brown
Claurissa Desilma
Aerial Johnson
Jemeeka Lightbourne
Taleah Martin*
Eden Munroe
Garvinique Smith
Makeeda Warrington
Keymah White**
Alto
Britney Bastian
Creanne Butler
Tanage Davis
Alana Demps
Ashlee Farrington
Angenicka Guerrier
Hannah Prieto
Dionnedria Robertson
Jalaya Solomon
Laurencia Storr*
Tenor
Anthony Broderick
Alan Green
Keion Hackett
Damaris King
Rashaud Marcelin
J'ahmor Marrishow  
Kervens St. Preux
Isaiah Weston*
Bass
Joshua Bobb
Ralph Elisson
Christopher Johnson
Jaheem LaForet
Jeremiah Lubin
Nathaniel Noel*
Cephas Pinder
Johnathan Shortridge
Alexander Sullivan
Rolky Toussaint
Instrumentalists
Jonathan Pierre, Music Director/piano
Edmond Alexis, drums
Jevaughn Smith, bass
* denotes section leader
** denotes student conductor
Musicians of the New World Symphony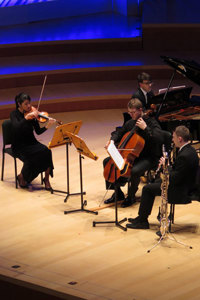 A laboratory for the way music is taught, presented and experienced, the New World Symphony consists of 87 young musicians who are granted fellowships lasting up to three years. The fellowship program offers in-depth exposure to traditional and modern repertoire, professional development training and personalized experiences working with leading guest conductors, soloists and visiting faculty. 
NWS Fellows take advantage of the innovative performance facilities and state-of-the art practice and ensemble rooms of the Frank Gehry-designed New World Center, the campus of the New World Symphony and home of the Knight New Media Center.
In the hopes of joining NWS, nearly 1,000 recent music school and conservatory graduates compete for available fellowships each year. The Fellows are selected for this highly competitive, prestigious opportunity based on their musical achievement and promise, as well as their passion for the future of classical music.