Events & Tickets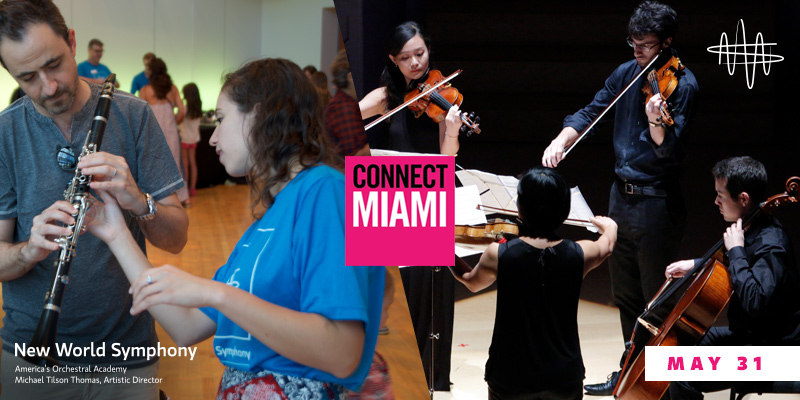 Connect with NWS
Wednesday, May 31
5:00 - 6:30 PM
CIC Miami Cafe Space (6th floor)
1951 NW 7th Avenue
Miami, FL 33136
Free parking
Come and play!
For thousands of years humans have used music as a bridge for connection, expression and understanding. Join the New World Symphony and its partners for a celebration of music as the universal language that it is…because the family of humans that creates together, stays together. 
This hands-on musical creation workshop, led by Fellows of the New World Symphony and co-hosted by CIC Miami, Miami-Dade Police Department and Make the Homeless Smile, is for individuals who are interested in creating and connecting through music, who also desire to bring the evening's creative experiences back to and share them with the community. Zero musical experience is required for this RSVP-only event on Wednesday, May 31. Following the event, all are welcome to keep the creative energy and conversation going at the Wynwood Yard.
This event is now closed for RSVPs.
This program is part of the Connect Miami initiative